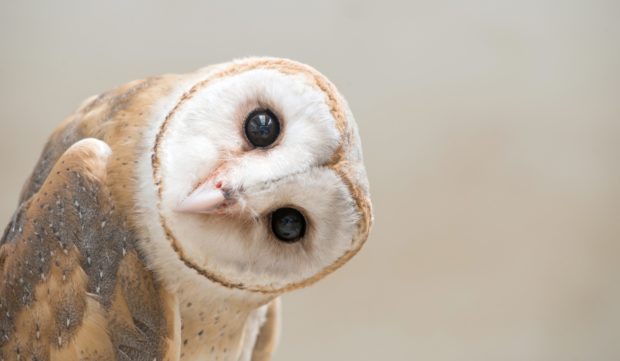 The survival of the iconic barn owl is threatened by wetter, colder weather provoked by climate change, experts warn.
Scotland's barn owls are the most northerly population in the world, and are one of the most vulnerable species to changes brought about by global warming. Prolonged rain and cold snaps are a killer combination for the birds as they struggle to catch enough prey in wet, chilly weather to ensure they survive until spring and can breed.
Experts have described the barn owl as an early warning system for the damaging declines caused by climate change and spoken of their fears that the species will not be a long-term feature in the British countryside.
Their plight has also been highlighted by Winterwatch presenter and zoologist Megan McCubbin, who last week captivated viewers with footage of barn owls and named them as her favourite birds.
Megan, stepdaughter of wildlife presenter and conservationist Chris Packham, said conservation work helped halt a decline in the owls' population in the 1980s but they now face a far bigger threat.
She told The Sunday Post: "Being able to see a barn owl in the wild, there's no experience like it. They've got a beautiful, almost ghostly presence, and when the sun sets and the golden light comes in and highlights the fields where they hunt, then you see this white figure emerge.
"They are just beautiful to watch, you can't take your eyes off them. They are absolutely stunning.
"But now they're facing climate change. A really important message is that no individual is too small to make a difference. Every person counts.
"Climate change does feel like a big issue and for some people it does feel far away, but it's here, and it is happening right now."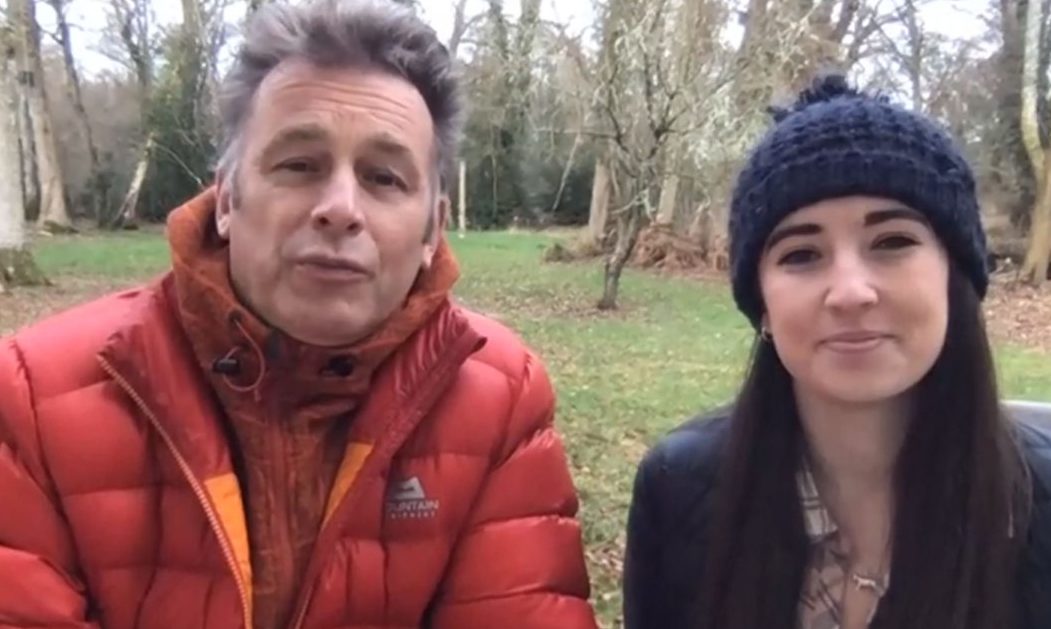 Barn owls evolved in warmer temperatures and primarily hunt at night for small rodents.
They use their hearing rather than their sight to track prey, and rely on having a low body weight and soft feathers – which are not effective at repelling water – to hunt silently.
But long spells of rain mean they can face starvation as they can't fly quietly enough with wet feathers, and they struggle to hear their prey.
Floodwater or snow can also change the habits of the small mammals they hunt.
Mortality rates for barn owls have peaks in autumn for juvenile birds then at this time of year for adults as they do not have enough body fat to survive if food becomes too scarce.
Even a cold snap of a week to 10 days can kill the birds due to their lack of fat reserves or they may be unable to get into breeding condition.
Wet weather also inhibits breeding, with some pairs having no chicks at all, and increasing numbers of summer storms can mean year-round problems for the owls.
Summer hunting is particularly important when there are chicks to be fed, and adults returning to the nest with wet feathers can cause their young to develop life-threatening chills.
The current cold snap coupled with periods of heavy rain is also likely to spell high mortality rates for barn owls.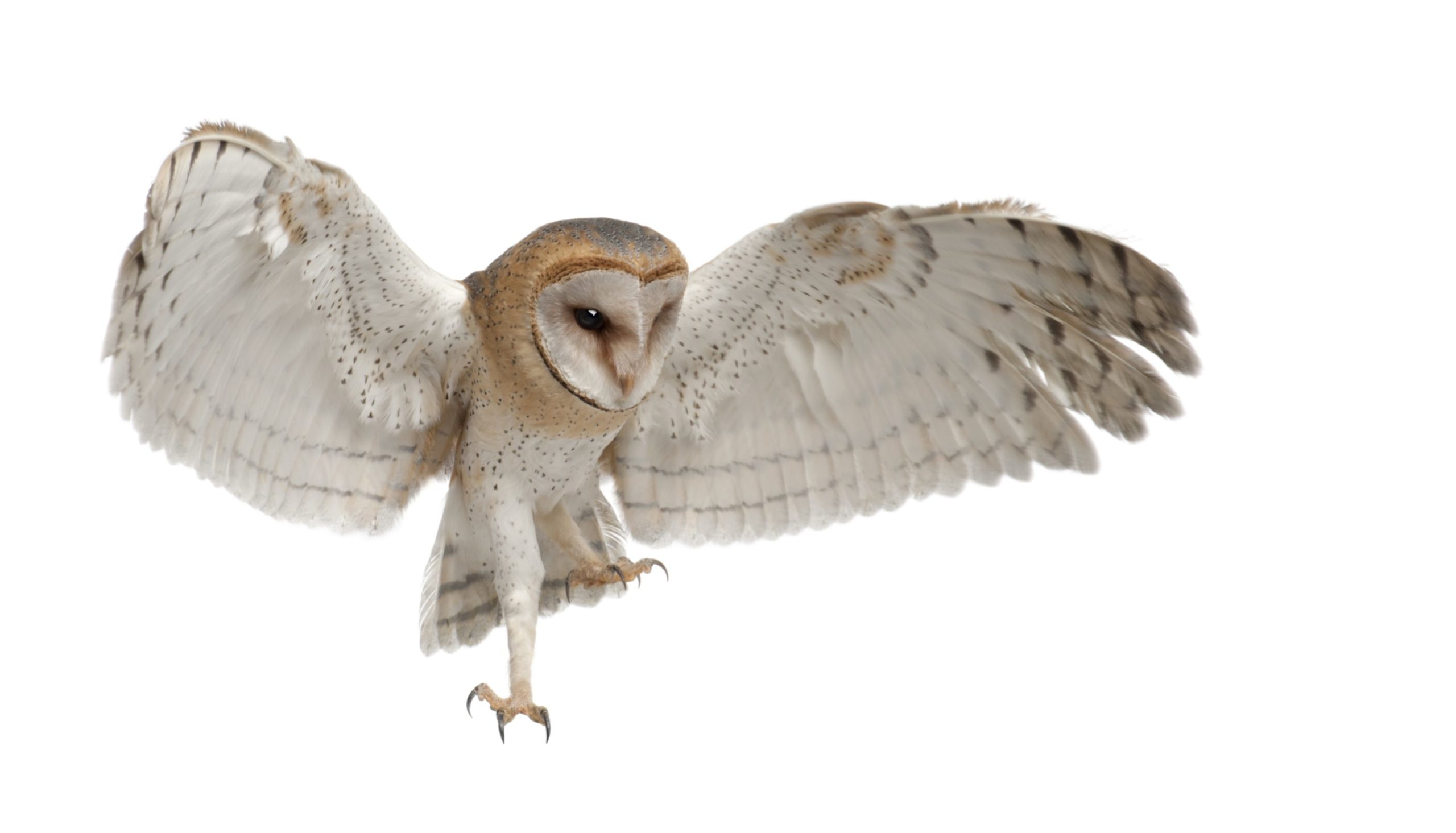 David Ramsden, head of conservation and one of the founders at the Barn Owl Trust, said: "It's swings and roundabouts, but at the moment it's bad. There will be lots of adult barn owls and juveniles dying now, because this is coming into the main winter period.
"It's a very current story as it's happening right now.
"Through what's happening now it's good to get people to look at what's going to happen in the future if we don't cut our emissions.
"They're a flagship species. You can write about barn owls and people will read it whereas they might not read about a little invertebrate.
"Because they're so sensitive to environmental change as well, they're a great species to use as a flagship."
He added: "Barn owls are not really well adapted for coping with cold, wet weather. Hundreds of thousands, if not millions, of years ago, they evolved in a much warmer climate further south.
"The barn owls in Scotland are the northernmost barn owls in the world. They do struggle when the weather is cold and wet. It's not good.
"We not only get more rainfall generally, but we get more extreme weather events, we get record-breaking weather multiple times a year now, so it's really bad news.
"In the short term, the rain today, the rain yesterday, the snowy weather, now is really bad news for adult barn owls, and for nesting success this coming spring.
"In the longer term, if we don't seriously reduce carbon emissions every year then wildlife isn't really going to stand much chance.
"There's no reason to think barn owls would survive the environmental changes that would happen."
Barn owls experienced a long-term decline in numbers from the early 1900s up to the 1980s, mainly due to changes in farming techniques, reduction of hedgerows and demolition or conversion of the traditional barns they nested in.
Conservation efforts to create man-made nest boxes from the late '80s onwards saw their population boosted from around 4,000 breeding pairs to an estimated 10,000.
Mike Toms, of the British Trust for Ornithology, said Scotland's barn owls did not experience such a significant boost to numbers.
The owls north of the border are particularly vulnerable to the weather, and can be forced further south by severe conditions in the north of the UK.
He said: "The issue of changing climate is important for barn owls.
"The increase in numbers has been a conservation success story.
"But particularly in Scotland, because they're on the northern limit of the breeding range, the population probably hasn't increased as much.
"Just as it is for people, it's the unpredictability of the weather that has an impact on owls."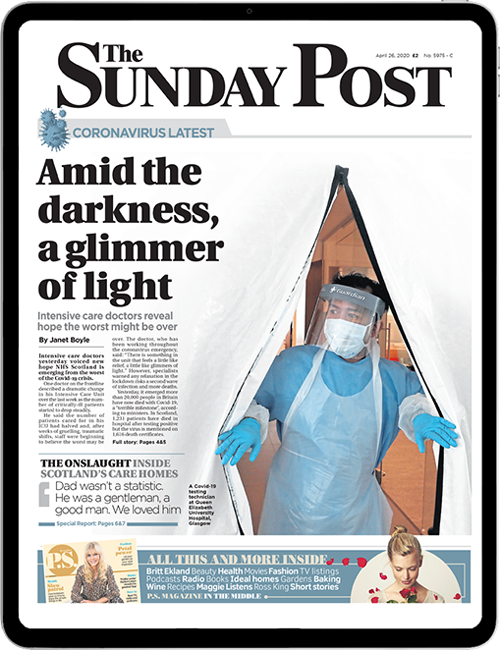 Enjoy the convenience of having The Sunday Post delivered as a digital ePaper straight to your smartphone, tablet or computer.
Subscribe for only £5.49 a month and enjoy all the benefits of the printed paper as a digital replica.
Subscribe