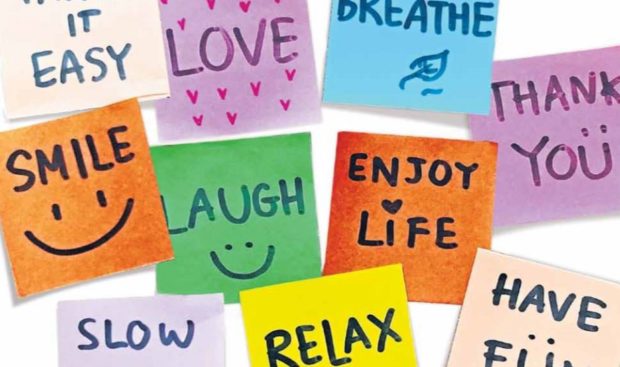 In the hectic busyness of daily life, it can be easy to keep running on the treadmill without stopping. But, according to author and mindfulness teacher Anna Black, taking just a few minutes each day to slow down, stop and reflect could improve our long-term wellbeing – ensuring we are not only kinder to ourselves but others, too.
Developed from the Buddhist tradition, and popularised in the West in the 1970s, mindfulness is the practice of being aware of your thoughts moment by moment, noticing each and every feeling, bodily sensation and movement in the environment as they happen.
Unlike meditation, which aims to clear the mind, mindfulness practitioners aim to fully engage in the here and now, which Anna says can help to make us more thankful, compassionate and less self-critical, leaving us feeling more contented.
"Kindness is implicit throughout mindfulness – noticing your experience without judging it – but it is implied rather than being explicit," she explained.
"When I work with people on their mindfulness, afterwards they often say, 'I've just realised how hard I am on myself', and that can take many different forms. Whether it's being overly self-critical or not giving yourself time, particularly if you're juggling work and a family, it's perfectly natural.
"But if we don't take care of ourselves, we're also not in a great place to take care of anybody else.
"It's like the Dalai Lama said: 'If you want others to be happy, practice compassion. If you want to be happy, practice compassion'."
Anna has now compiled A Year of Living Kindfully, a week-by-week activity journal that makes self-care easy.
She said: "One of the challenges people always find when they do mindfulness training is keeping it going.
"And people can get overwhelmed because think they have to be mindful all day every day throughout their life. That's impossible because we have too many competing demands on our attention.
"For mindfulness to be most effective and most transformational for people, it has to become part of their day. It has to be something you're just doing, rather than something to tick off on a to do list.
"So, the idea with the practices in the book is that they're relatively simple and you can do them pretty easily. Then, after each exercise, there is a reflection element, which is really important. If we don't notice and pay attention to our practices, and start seeing some patterns, it's much harder to take the learning forward."
She added: "Too often we focus on the big stuff we do for our wellbeing, such as a holiday or spa day, but actually it's often the little things we can do day in, day out that can really nourish us."
---
Mix up your routine
Just as we can strengthen muscles by exercising, we can cultivate new, more positive ways of thinking, laying down neural pathways in the brain.
As psychologist and author Rick Hanson says: "Neurones that fire together, wire together."
The challenge is remembering to repeat the intention often enough so that it becomes a habit. For example, if we would like to be not so judgmental of people, while also becoming less self-critical, we might create a daily intention to be kinder to others and ourselves.
Change takes time. Ideally decide on one intention and keep it going for at least seven days. Let go of any expectations about the outcome and focus solely on the intention. There are two parts to this – first, strengthening the mental habit of remembering and, second, implementing the intention.
TRY THIS: Write down the intention along with a start date and the date that you'd like to review it. The act of writing it out will itself strengthen it and be a powerful motivator.
---
Take it slowly
How often do you carry out an act of kindness? If rarely, what is it that stops you? For many people, it's not that they don't want to be kind, they are just too busy. For example, we might rush past someone who clearly looks lost or pass up the chance to get in touch with a friend in need.
TRY THIS: When you notice the busyness – the physical and mental feeling of rushing – experiment with pausing. Acknowledge how you are feeling and how it is affecting you.
---
Energise yourself
I first came across this Tui'na self-massage as a qigong practice by (meditation instructor) Francesco Garripoli, but its origins are more than 1,000 years old, and it was developed by the monks of the Shaolin Temple in China.
It uses the same principle as acupuncture and reflexology – releasing chi or energy that is trapped in the body.
You can try this self-care practice if you are feeling tired and sluggish. Usually you would do it standing up. However, you can choose to focus on different parts.
For example, just work on the eyes if they are feeling tired, and remain seated.
TRY THIS: Stand with your feet parallel and hip-width apart and your knees soft. Take a few moments to connect with the feet on the floor and have an awareness of the whole body. Begin to tune in to your breathing.
Hold your hands in front of the belly as if you are holding a large beach ball.
Begin to become aware of your hands – the palms of the hands, the fingers. Wherever you place your mind, your energy follows.
Place your thumbs across the palms and fold the fingers over to make a fist. Starting between the eyes, draw the fists along and around the bony eye socket.
Pressure can be firm when going around the eye socket, but ease off when stroking across the closed eyes. Repeat several times. This is a good one to try any time you begin to feel tired.
---
Make a connection
Most of the people in our lives are strangers. We may see them regularly, we may know their first name but not their surname.
We often label them by the job they do – the waitress, the nurse, the security guard.
We neither like or dislike them, but we are not invested in them emotionally.
Because of this we often switch off from them. We don't engage with them or see them as individuals. We may not even notice them.
This neutral attitude can easily tip into negativity when they don't act in the way we want them to. We may get frustrated if they are serving us slowly, for example.
In the traditional Buddhist Loving Kindness meditation, there is a stage where you actively bring to mind and cultivate kindness and caring for someone whom you regard as neutral. You can also try this informally, as here.
It isn't about changing anyone else – it is about cultivating a connection between you and the people who inhabit your life.
TRY THIS: You can experiment with any of the following: make eye contact with anyone who serves you; choose one neutral person and make an intention to greet them warmly every time you see them; and smile.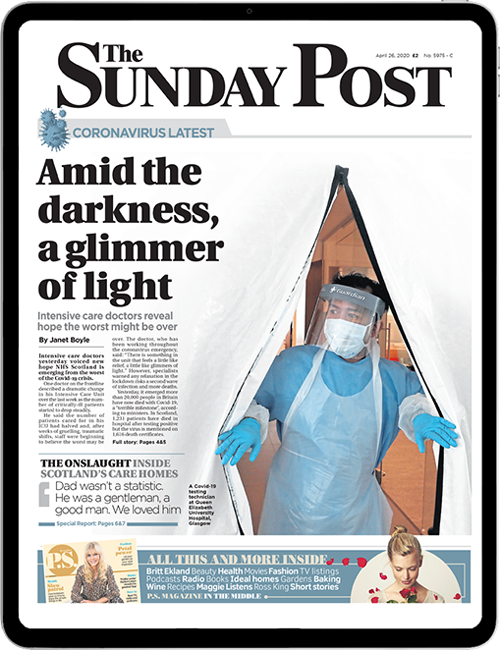 Enjoy the convenience of having The Sunday Post delivered as a digital ePaper straight to your smartphone, tablet or computer.
Subscribe for only £5.49 a month and enjoy all the benefits of the printed paper as a digital replica.
Subscribe