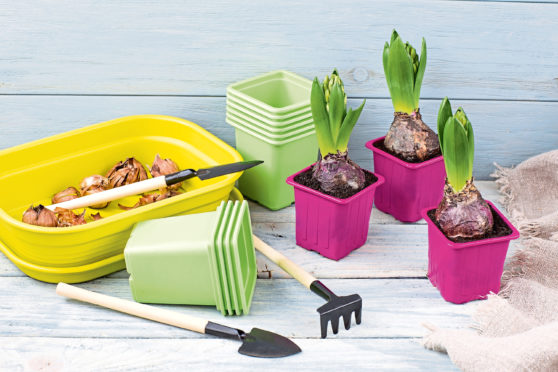 At this time of year the vegetable patch can mostly take care of itself, so it's time to move indoors for the colder months and enjoy the plants that share our homes.
Houseplants give us the opportunity to enjoy tender species that, apart from during a few months in summer, wouldn't stand a chance of surviving out of doors. The range of houseplants is huge and includes rainforest dwellers and desert survivors and the trick to keep both kinds happy under the one roof is to seek out different microclimates and to position plants accordingly.
However, this week it's time to think ahead as there's just enough time left to plant bulbs for Christmas flowers. With so much uncertainty around at the moment, it is worth putting in a bit of effort to make this year's festive season extra special. And one of the most rewarding ways of doing that is to fill the house with beautiful, scented flowers.
Will hyacinths planted now open in time? Well, that depends. Some varieties take longer than others to develop, so don't delay. Plant bulbs two-thirds deep in bowls of compost, water them lightly then store somewhere cold and completely dark for eight weeks. If shoots are showing at that time then move them into a bright, cool room, otherwise wait another couple of weeks for hints of green to appear.
Hippeastrums, or amaryllis as they are usually known, will flower at Christmas if planted early this month and daffodils, such as Paperwhite narcissi, take about six to 10 weeks from planting until flowering, so plant these in succession to have flowers in bloom through Christmas and beyond.
One of the problems that can arise with narcissi and hyacinths grown indoors is that they can become lanky and topple over. In a warm house this can be difficult to avoid, but you can help by staking flowers and moving the bowls to a colder position to slow down growth.
After they have flowers, daffodils and hyacinths can be planted outdoors, although it will take them several years to rebuild their strength after being forced.
Hippeastrums should be left to die down indoors, allowed to go dormant and then started into growth again in early autumn in order to flower again next Christmas.
Colchicums, or Autumn crocuses as they are also known, are easy to grow in deep, moisture-retentive soil.
They produce mauve or white flowers on short stems and the most spectacular are the waterlily varieties, which have multiple petals. Grow them at the front of borders or naturalise them in grass.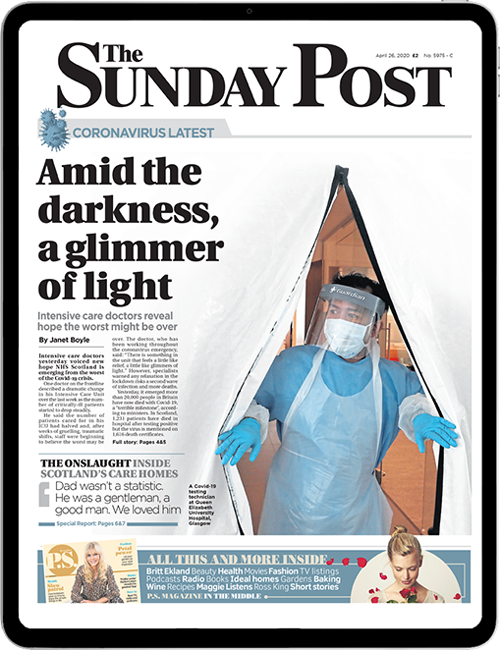 Enjoy the convenience of having The Sunday Post delivered as a digital ePaper straight to your smartphone, tablet or computer.
Subscribe for only £5.49 a month and enjoy all the benefits of the printed paper as a digital replica.
Subscribe