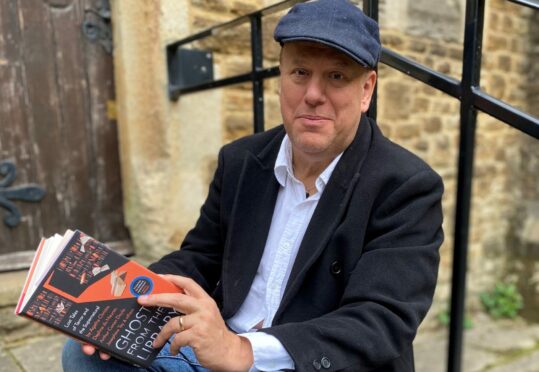 Tony Medawar gazes at the painting of his Shetlander grandfather's ship The Cape Race.
The old sea captain Arthur John MacBeth has long since crossed to the other side, but he remains close to his grandson who tells P.S.: "I have his telescope and a picture of him on the ship in the 1920s. I wear my Shetland heritage close to my heart."
The past is always present for the detective and crime fiction expert who spends his days tracking down long lost and forgotten works of The Golden Age. Now he has turned his attention to the supernatural, resulting in a new anthology of previously unpublished, uncollected and little-known paranormal tales – some by late, great Scottish writers like Josephine Tey (real name Elizabeth Mackintosh) and Sherlock Holmes creator Sir Arthur Conan Doyle.
Dad-of-two Medawar, who in 2020-21 produced Torquay's International Agatha Christie Festival, is also editor of the annual Bodies From The Library crime anthologies. It was during his research for that series that fate played its spooky hand.
He explained: "I kept coming across supernatural stories that were not crime, although they were written by crime and suspense writers. I thought it would be good to bring them together. There are some real gems out there that have not appeared in a book before."
His book, Ghosts From The Library, out in time for Hallowe'en, boasts some of the best finds. Back from the dead to grace its pages is a haunting piece by Agatha Christie – in whose Devon home Medawar stayed, courtesy of her family, to study her unpublished work. He said: "The book includes Christie's radio play Personal Call. It's a great story to have brought back and it features Inspector Narracott who appears in The Sittaford Mystery."
It was Christie (1890-1976), who, as if from beyond the grave, set him on his novel literary quest. Reliving his stay towards the end of the 1980s – before the writer's family handed over the Georgian house Greenway to England's National Trust in 2000 – he revealed: "It was quite nice for Agatha Christie's daughter to say, 'This is the room where we keep my mother's unpublished material'. As I sat there reading, it got me thinking that there must be lots of writers' unpublished material out there."
He said: "One of my favourites is Inverness born Josephine Tey (who died in 1952 aged 55). There is a supernatural story by her in the book called Deborah. Fans of her work will be pleased to see it because it hasn't been reprinted in 90 years and is a virtually unknown story." He added: "Arthur Conan Doyle was another great Scots writer. There is an atmospheric story in the book called The Haunted Grange Of Goresthorpe. This was probably Conan Doyle's first short story. It was sent to a publisher over 100 years ago but for some reason was never published, although it did appear in a limited edition snapped up by members of the Arthur Conan Doyle Society, so it was nice to bring it back to a bigger audience.
"Daphne Du Maurier's first short story – Terror – is also in there. It appeared in a magazine in the 1920s and hasn't been included in a collection before."
Does Medawar believe in ghosts? With a smile he points to the present and Sue Grafton's M is for Malice (2012), from which he quotes: "Some people can't see the colour red. That doesn't mean it isn't there."
---
Tony Medawar – Ghosts From The Library: Lost Tales Of Terror And The Supernatural, Collins Crime Club, £14.99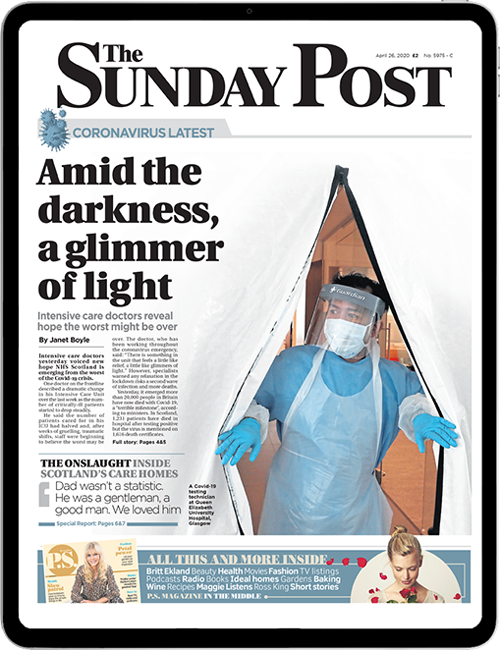 Enjoy the convenience of having The Sunday Post delivered as a digital ePaper straight to your smartphone, tablet or computer.
Subscribe for only £5.49 a month and enjoy all the benefits of the printed paper as a digital replica.
Subscribe