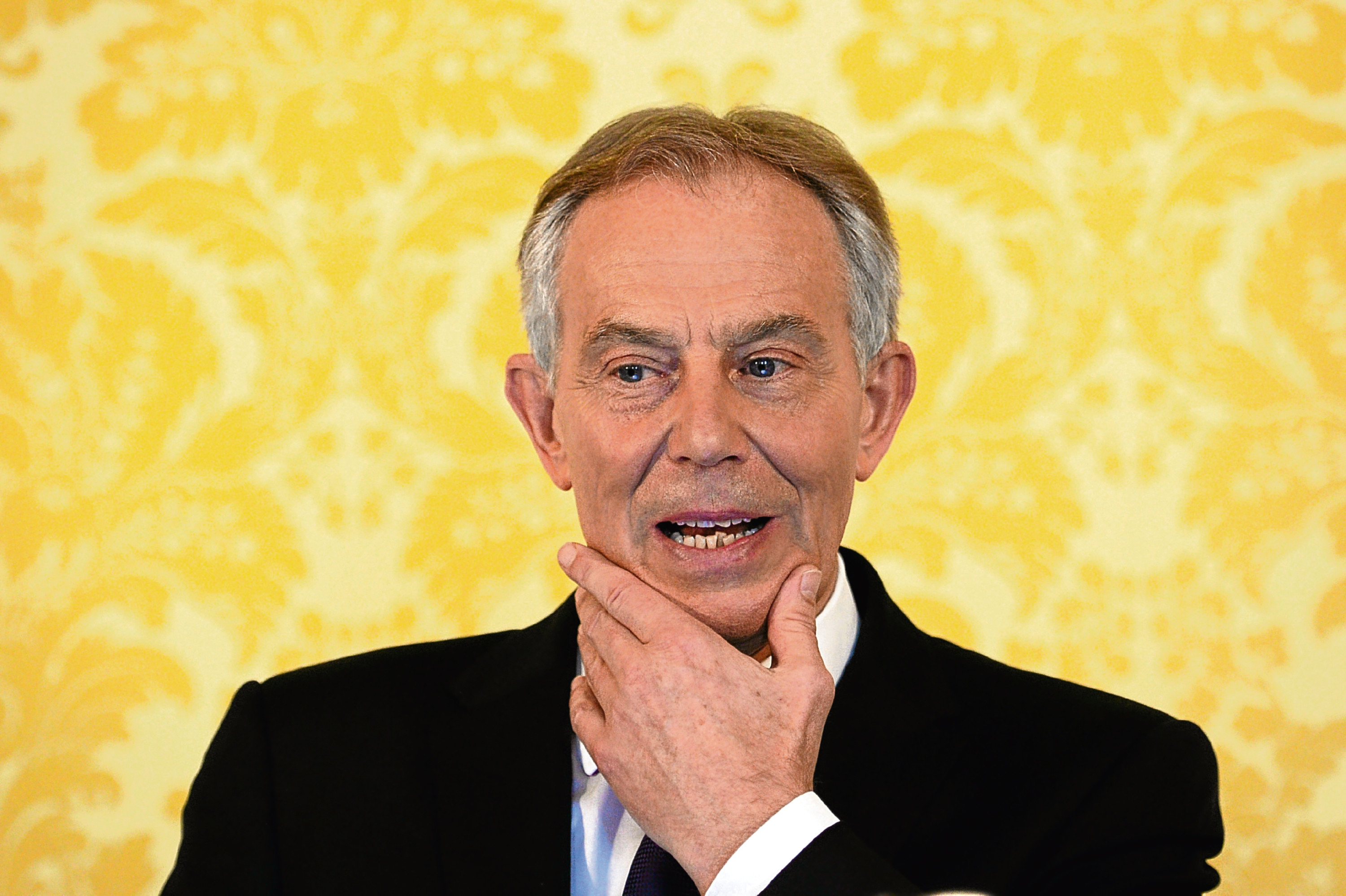 IT is "absolutely necessary" for the UK to stay in the EU, Tony Blair has said as the political backlash continued against the Government's Brexit plans.
The former Prime Minister's insistence that public opinion is swinging away from quitting the Brussels bloc came as the Scottish Government wrote to all MSPs in a bid to drum up opposition to the so-called Repeal Bill at Holyrood.
Mr Blair claimed people's quality of life is already falling because of the 52-48% Leave vote last June and warned it would get worse if the current path is followed to its end.
He said: "I think it's possible now that Brexit doesn't happen.
"I think it's absolutely necessary that it doesn't happen because I think every day is bringing us fresh evidence that it's doing us damage economically, certainly doing us damage politically."
The ex-Labour leader added: "I think public opinion is moving. This time last year we were the fastest growing economy in the G7, we are now the slowest. Our savings ratio is the lowest for 50 years.
"The investment community internationally has now gone really negative on us. Our currency is down 10-12%. Investment in the motor car industry is, for example, down 30%. Living standards are stagnating. This is causing us real damage. That is beyond doubt."
Shadow chancellor John McDonnell accused his former leader of being out of touch with the "nature of the debate" after Mr Blair said the Brexit path followed by a Jeremy Corbyn government would leave Britain flat on its back.
Meanwhile, Scottish Brexit Minister Mike Russell received backing from most of his political opponents as the SNP began its plan to try to thwart the UK Conservative Party's plans.
Mr Russell has written to every MSP to outline the Scottish Government's "serious concerns" about the EU (Withdrawal) Bill, which was branded a "power grab" by First Minister Nicola Sturgeon when tabled last week.
The row centres on Tory ministers' desire to transfer powers currently held by Brussels to London rather than Edinburgh, despite a presumption of devolution being contained within the Scotland Act.
Holyrood cannot veto the bill but it can create constitutional chaos by refusing to adopt it. Labour, the Greens and the Liberal Democrats all said they would join the Nationalists to vote down the UK legislation in its current form.
Labour has vowed to change the bill at Westminster and reports suggest they could convince up to 15 Tory MPs to join them, enough to overturn the fragile majority Prime Minister Theresa May has with the support of the DUP.
A UK Government spokesman said: "It is the expectation of the Government that the outcome of this process will be a significant increase in the decision-making power of each devolved administration."