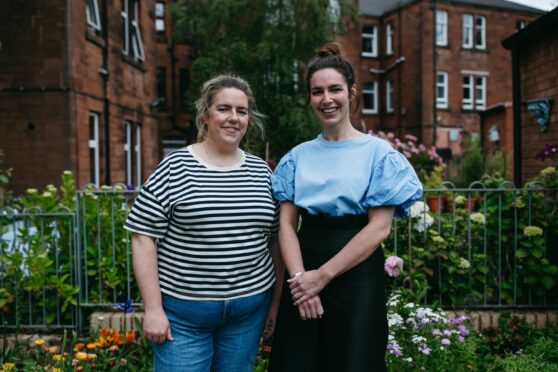 Tommy Burns' talent as a player and coach thrilled and enthralled Celtic supporters but, according to his daughter Jenna, he had a profound effect on everyone he met wherever he met them.
"People just wanted to be around my dad, because he had a way about him," she said. "He really made people feel a certain thing, and he had that impact on everybody. That's a fact."
That influence will continue next month when when the stage show of the Celtic and Scotland legend's life opens at the King's Theatre in Glasgow. The production centres on family, faith and football, the key tenets of Burns' life. Written by playwright David Carswell, it recounts the highs and lows of the flame-haired midfielder's life, remembered for being as classy off the field as he was on it.
The Burns family spent time recalling stories about their father with Carswell ahead of the show's launch, ensuring the production was an accurate reflection of not just his achievements on and off the pitch, but the everyday idiosyncrasies that formed the essence of his personality.
For daughter Emma, 39, the prospect was initially daunting. She said: "At first I wasn't sure about a play portraying my dad. But when I got to see it, there was nothing I didn't like. Even the mannerisms were right, all the wee things people might not have picked up on. So much of it was true to life."
He was Tommy at work, and, to some, Tam on the field. But not at home, and it's the Burns home that the audience are invited into for the majority of the show, which manages to be intimate, heartfelt and often hilarious.
"My mum only ever called him Thomas, or Thomas Burns," said Emma. "She never called him Tommy."
Jenna added: "They called each other 'pally' and to hear that after so long was really nice. Liam, who plays my dad, must have really studied him, because there are things I wasn't even aware of that my dad did until I saw him doing them.
"The way he licked his lips, or pushed his glasses up with his knuckle. At one point there's a scene when he's sitting in the living room, and even the way he sat with his hand over the armrest on the chair was so accurate. It wasn't even something you'd pick up on, and yet it was so familiar."
Tommy Burns' career is the stuff of legend not just to the thousands who idolised him in his days playing for Celtic, Kilmarnock and Scotland, but as a successful manager of Kilmarnock, who he led to promotion to the Scottish Premiership in 1993 and also Celtic, whose late 90s renaissance he helped kickstart under owner Fergus McCann.
Burns delivered the Parkhead club their first silverware after six dismal years in 1995 and introduced swashbuckling players like Pierre Van Hoijjdonk, Paolo Di Canio and Jorge Cadete to Scottish football.
Later, he teamed up with ex Rangers counterpart Walter Smith when the latter was manager of the Scottish international team. The pair's deep bond became emblematic of the bigger picture in the goldfish bowl of the Old Firm – friendship mattered above all else. The image of a grief-stricken Smith carrying his pal's coffin from St Mary's chapel in Glasgow's Calton in 2008, following Tommy's death at 51 from skin cancer, is etched in the memory of millions.
Like its central character, who was also renowned for his fiery moments, the play – which stars Inverclyde actor Liam Harkins in the title role, with Sarah Louise Greer as Tommy's wife Rosemary and James McAnerney as the narrator – doesn't shirk any challenges.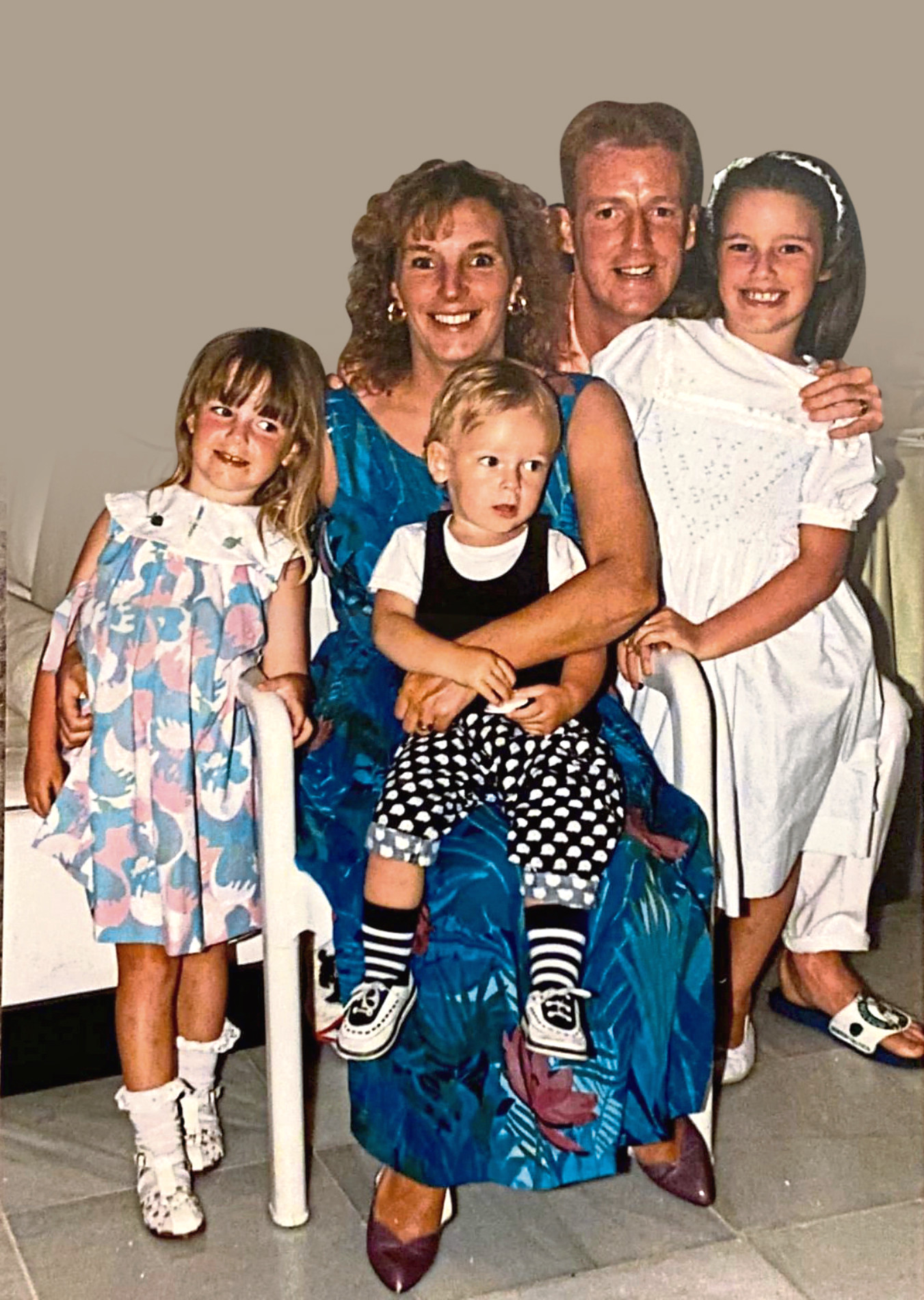 Among the most poignant are the scenes when Burns is faced with the reality of his fate, both in the consultant's office and alone in the pews of St Mary's.
Emma said: "The door was always open with my dad. Jorge Cadete turned up one Christmas Day with his fiancee. My mum knew nothing about it, and the house was full of family, but he came in for dinner and sat playing Trivial Pursuit and Monopoly with everybody. My dad was very open like that.
"But with his illness, things were much more private. The scene in the doctor's surgery was hard to watch, putting myself there, thinking about what it felt like for the two of them sitting there – that horrible feeling of thinking that someone you really love is worried or scared. That's devastating for me, and watching that scene was hard, thinking what they were both going through."
Many of his family, friends and colleagues saw the play when it was given a trial run at Celtic Park last winter. Inevitably, the experience was a bittersweet one for his girls, and not just because of their own grief.
Emma said: "I saw it twice at Celtic Park. Once I took comfort from it, and the other time I was an emotional disaster."
Jenna added: "It's a weird feeling, but seeing people like Danny McGrain and Darren O'Dea being upset at the play was difficult. I was watching through my hands at times. It is funny and light hearted, but there were moments when it hit me like a ton of bricks."
The pair say they both think about him constantly.
Emma said: "I think about him every five minutes. He's the first thing I think of when I open my eyes."
Jenna added: "We get to celebrate my dad all the time. We can watch clips of him on YouTube, interviews, playing football, and I think that makes it easier to push all the things you don't want to remember from that period to the back of your head.
"I can't believe it's been 14 years since he died. He is still so present in my life."
The Tommy Burns Story at King's Theatre, Glasgow is on July 7, 8 and 9.
---
He'd love the stage show but Celtic Park was his big dream
Emma and Jenna say their dad would have loved the idea of a stage show about his life – and would have had his moment in the spotlight.
Jenna said: "If he was here, he'd be up there giving us a rendition of Mack The Knife. He loved films and music, and took us to pantomime and to see things like Saturday Night Fever in London."
But there was one stage the Parkhead legend – the self-proclaimed fan who got lucky – loved above all others.
"He was always in awe of Celtic Park any time he went near it, or through the front door" said Emma. "He felt so lucky to be a part of it. It was like Disneyland to him."
Jenna added: "We'd be driving through Dalmarnock and when the north stand came into view he'd say to us 'Look, there it is, there's Paradise. It was as if he was seeing it for the first time, like he'd been waiting his whole life to see it.
"My dad always tried to have time for people and spoke to them the way he'd want to be spoken to. That has such an effect on people. When you come across people who aren't like that you realise how important it is to try to be that person. Dad didn't have to try. It as just natural to him."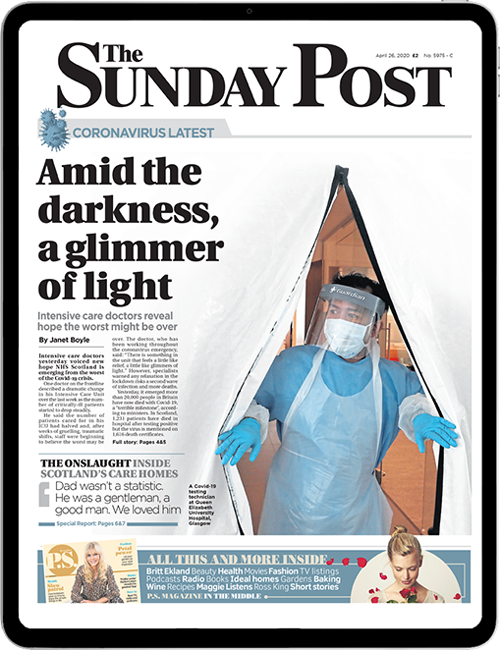 Enjoy the convenience of having The Sunday Post delivered as a digital ePaper straight to your smartphone, tablet or computer.
Subscribe for only £5.49 a month and enjoy all the benefits of the printed paper as a digital replica.
Subscribe