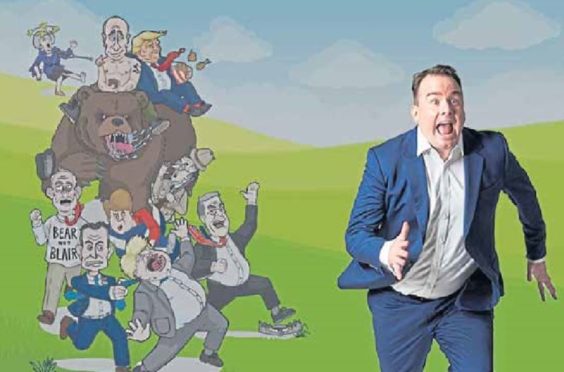 The Political Party with Matt Forde (Apple Podcasts)
Do you know what you need in your life? More politics!
Now the tears of laughter have subsided, you actually could do worse than squeezing some more politics into your ears over the next few weeks.
There's a General Election approaching, after all, and Britain's No 1 political podcast is trying to make sure you're well informed.
The Political Party With Matt Forde, will be released daily in the lead up to next month's vote.
Forde will observe the best and most bizarre moments of party campaign trails and feature interviews with leading political figures.
Previous guests on the podcast include Nicola Sturgeon, Ken Clarke, George Osborne, Tony Blair, Alastair Campbell, Ruth Davidson, Nigel Farage and Jacob Rees-Mogg, to name but a few.
The Political Party Podcast monthly residency at The Other Palace Theatre sold out for five years, and in 2018, Matt began releasing weekly studio-recorded episodes.
Since then the podcast has accrued more than 2.7 million downloads, and in 2018 received a Best Comedy Podcast nomination from the British Podcast Awards.
Matt's been so successful, he was invited to chair the One Nation Conservative leadership hustings, interviewing Michael Gove, Matt Hancock, Jeremy Hunt and Dominic Raab.
He also hosted the People's Vote rally featuring speeches from figures including Luciana Berger, Vince Cable, Michael Heseltine and Caroline Lucas.
---
---
Tom Neenan Is Not All Men (BBC Sounds)
Tom Neenan is a feminist, a writer, an ally, a feminist, a creative, a podcaster and a feminist – or so he says. In this comedy podcast, he explores how to be the best feminist you can be, because there are still people out there who don't fully understand feminism.
---
Throughline (NPR, Apple Podcasts)
Every headline you read on the news pages of a paper has a history.
Throughline goes back in time to understand the present stories making the news. From the history of the West's relationship with the Kurds to Hong Kong, this podcast gives you some context into the things you're hearing about.
Even though it's an American production, most topics centre on stories from around the world.