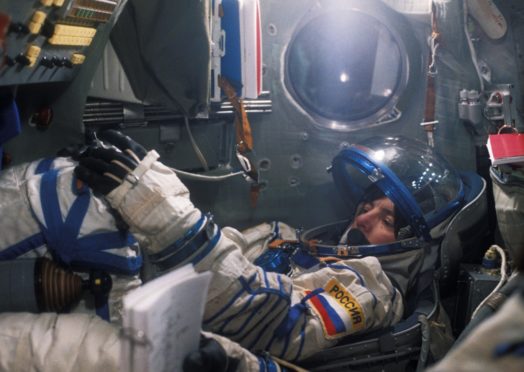 Her grandfather took off from Scotland for America with little more than high hopes, a pioneering spirit and a bag of books.
Now astronaut Bonnie J Dunbar says the same gung-ho spirit and quest for new challenges will fuel the country's race to space.
Space Hub Sutherland, on a far-north peninsula, is planning to launch satellite-carrying rockets in 2022 and veteran US astronaut Bonnie says there could not be a more exciting time to enter the space race.
She helped build the Space Shuttle Columbia and worked for 27 years at Nasa, successfully completing five Shuttle missions, logging 1,208 hours (50 days) of space flight and nearly 800 orbits of the Earth. But the woman who has a string of Nasa Space Flight and Leadership medals to her name, as well as its Distinguished Service Medal, reveals the wind beneath her wings is in large part her Dundonian grandfather, who died just a few years before her first mission.
And she says the pioneering spirit that took him to America with little more than a bag of books will help Scotland take off. She said: "My grandfather would have been proud.
"Humans must continue to explore. I have visited the RRS Discovery in Dundee, and marvel at the mission to Antarctica made by Captain Robert F Scott more than 100 years ago. We need to return to the Moon and on to Mars. Those are the exploration horizons for a new generation of explorers. What we learn as we push our horizons forward in space will eventually return as benefits to us here on Earth."
Bonnie, 71 – who helped launch the Scottish Space School in 1999, now part of Strathclyde University – has been a regular visitor to Scotland. She plans to return next year with David Alexander, a professor at the US Rice University who also helps to co-ordinate Space Ports.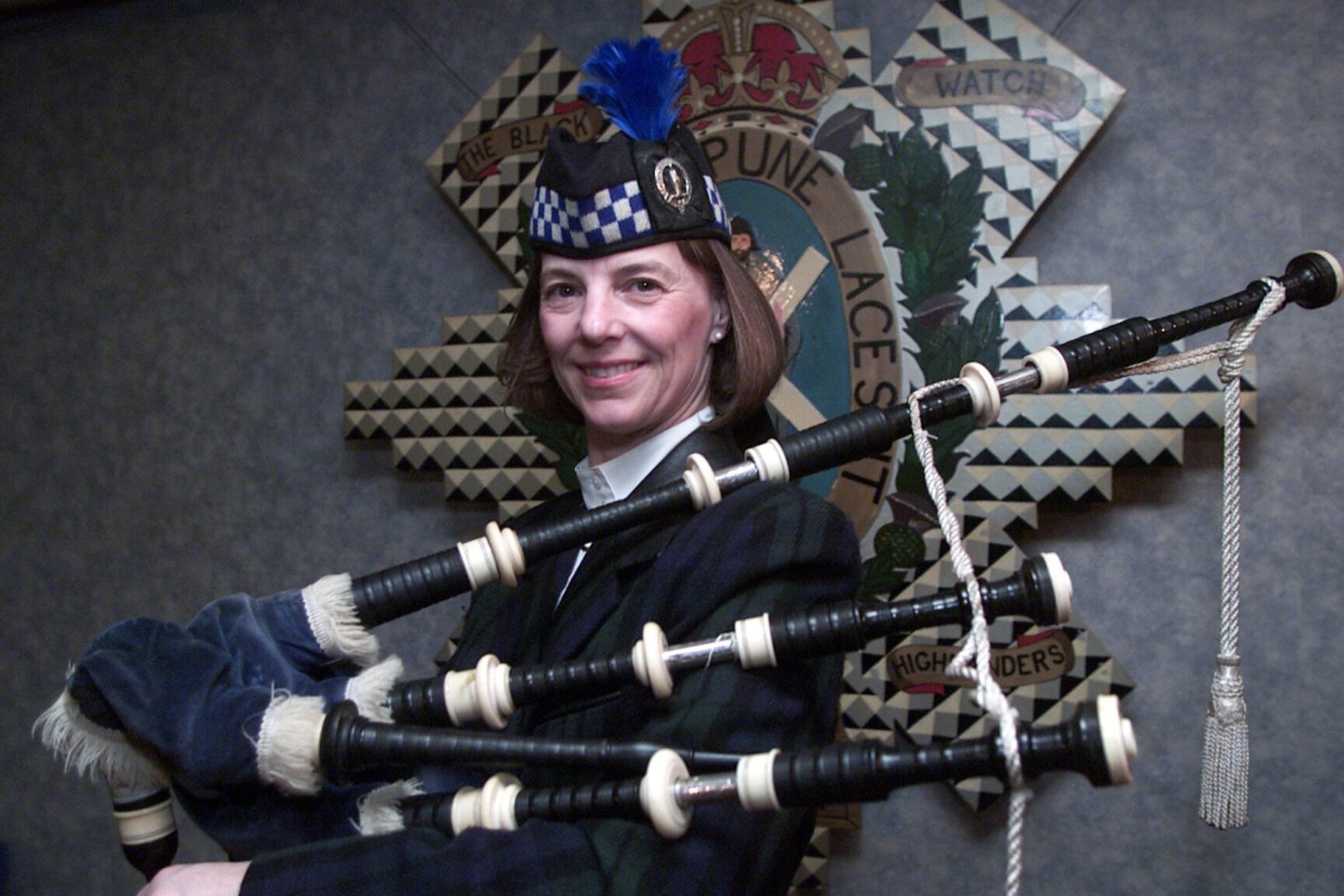 From her home near Nasa's Johnson Space Center in Houston, Texas, she said: "It is exciting to learn more about the Earth. We have only been here a short period of time, but understanding how it has changed in the past can help us to better understand the future.
"We learn about this by sending scientific platforms into Earth's orbit and we need rockets to do that, new instruments, and smaller instruments to reduce the cost. Those platforms are our weather satellites. They measure the temperature and height of oceans, they use sophisticated technology like LIDAR.
"My grandfather, Charles Cuthill Dunbar, like many Scots of his time, may not have had a college degree but he was extremely well read. What he brought from Scotland in terms of luggage was mostly books. He was a philosopher, too, and he used to tell me the most important possession was knowledge because no one can take that from you.
"He had been living and going to school in Dundee but was born in the north of Scotland around Glamis Castle. My grandmother, Mary West Dunbar, who passed away before I was born, was from near Gardenstown in Banffshire.
"They emigrated separately. She came in through Canada and my grandfather came to Ellis Island, New York, around 1909 on one of the ships carrying immigrants. He was 19 and had been working in the jute factories in Dundee. He came with enough money in his pocket and a guaranteed job to make a new life for himself. How brave was that?
"He ended up in a Scottish community in Condon, Oregon, and met my grandmother in Portland on the coast. They got married and had a wheat ranch in Oregon that actually looks like parts of Scotland with its snow-capped Cascade mountains in the distance. My grandfather played the fiddle at all the community ceilidhs and taught me how to sword dance.
"He taught me a lot about Scotland. He like the name Bonnie Jeanne. Jeanne is my middle name. It runs in the Scottish side of my family. The way my family tells it, there is always a generation with a Jeanne."
Bonnie was raised on a cattle ranch in rural Washington State not far from where her grandparents had settled: "I had the wide-open skies and stars to gaze at and a lot of time to read science fiction – HG Wells and Jules Verne. I loved science.
"I was very interested in going into space as a little girl. I was about eight when Sputnik launched in 1957. Then the United Space was launching people into space and it was on the radio and TV – we only had one channel. One of the serial programmes was the science fiction Flash Gordon and it was all black and white. My grandfather was fascinated about going into space and was always learning."
With good teachers, astute guidance, and the unwavering support of her family, she was finally equipped for college.
"We were classified by the government as 'needy'," she said. "We were self-sufficient so I never felt poor, but I did qualify for the National Defense Education Act of 1958 for students interested in working in space, engineering and science. That's how I entered Washington University in Seattle as an engineering major, and that was a pathway for me to become an astronaut."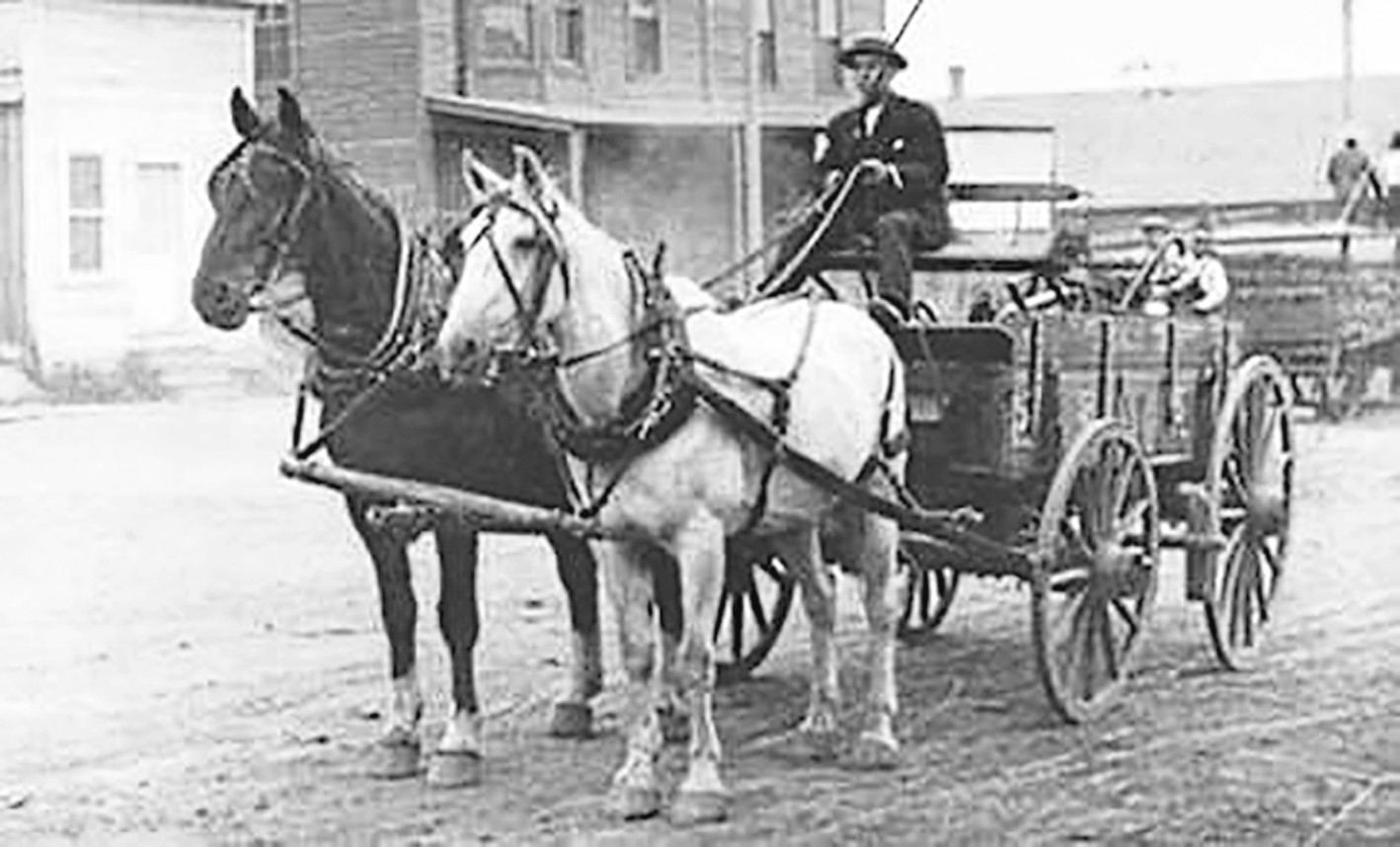 The engineer, a member of the Royal Society of Edinburgh who was inducted into the Astronaut Hall of Fame in 2016, said: "My grandfather was a great fan of Robert Burns and when I was at college he would write me letters in rhyme. I had already graduated when he died at 93. I was about 26.
"I was selected by Nasa when I was 30, and flew in space when I was 35. He only missed that by a few years. I think he would have been very proud. My grandmother would have been thrilled, too.
"Scots were known for educating girls. The fact I was the oldest, had two younger brothers and a much younger sister, didn't make any difference to him – or to my parents – and that is what I appreciated.
"I am still amazed at all this gender stuff these days – all the men and women who say, 'you must have had an awful time and clawed your way to the top'. It's discouraging because they have forgotten their history. It was mostly men, who helped me along. I tell young women who ask that it's not about gender and it's not about ethnicity; you've got to be qualified, especially if you want to work in space."
Dr Dunbar, who retired from Nasa and now teaches graduates at Texas A&M University where she has a laboratory working on advanced spacesuits and the behaviour of fluids in partial gravity like that on the moon and Mars, had her first space shuttle flight on Challenger in 1985.
It launched from the Kennedy Space Center for the West German Spacelab mission, carrying out 75 experiments and was the largest to fly in space. The mission lasted seven days, 44 minutes and 51 seconds, travelling 2.5 million miles in 111 orbits of the Earth.
It was followed by the Columbia flights of 1990 and 1992 and the Atlantis flight in 1995. It was the first Space Shuttle mission to dock with the Russian Space Station Mir. Dr Dunbar was a mission specialist on the flight that carried a Spacelab module in which medical evaluations were carried out on returning Mir crew.
And in 1998 she was Payload Commander for the eighth Shuttle-Mir docking mission when the crew transferred more than 9,000lb of scientific equipment, logistical hardware and water from the Space Shuttle Endeavour. The mission included the fifth and last exchange of US astronauts.
Bonnie said: "There is no film or photograph that does justice to what a human eye can see in space. That's why humans are so important to space flight. We have no robots or artificial intelligence that really can, in the place, see and do what humans do."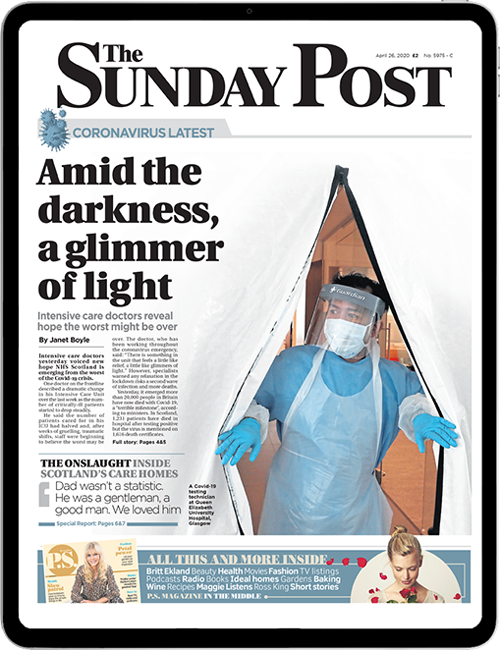 Enjoy the convenience of having The Sunday Post delivered as a digital ePaper straight to your smartphone, tablet or computer.
Subscribe for only £5.49 a month and enjoy all the benefits of the printed paper as a digital replica.
Subscribe