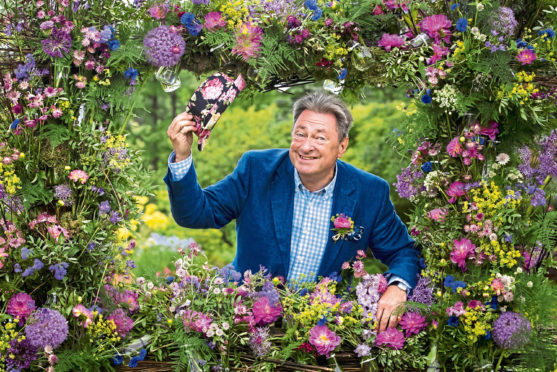 During lockdown we all craved the safe and familiar, which could explain the success of Love Your Weekend With Alan Titchmarsh, which was slotted into ITV's schedules last year.
Now the nation's favourite gardener, and most unlikely romance novelist, is back with a brand new primetime show Spring Into Summer.
The nine-part series, set in the heart of Hampshire, where Titchmarsh lives in a Grade II-listed Georgian farmhouse, is a wholesome affair, covering wildlife, gardening tips and food tastings, along with celebrity guests.
Titchmarsh says it taps into our newfound love of nature and the outdoors.
He said: "Over the generations, they've lost the ability to feel for nature.
"With me, it's very instinctive. I'm quite a primitive person, but I love that aspect of it – the feeling that I'm participating in it.
"Also, gardeners are the only interactive naturalists. A lot of naturalists are spectators, bird watching or whatever.
"But with us, we take cuttings, we sow seeds, we plant things, so we are involved, we are interacting with nature and encouraging it along, and it's a wonderful feeling when it responds."
Being 71 means he was one of the first to have the vaccine, on February 1. The presenter, who married his wife Alison in 1975, says he has missed seeing his friends, two daughters, and four grandchildren.
But lockdown has also made him grateful for his "bit of Hampshire land".
He said: "I've always been a man of the land, ever since I was little boy, and I grew up in the Yorkshire Dales so the wider open spaces are my territory.
"To have a bit of land here and beyond that, I don't take it for granted at all.
"It's reinforced my belief that I did the right job when I left school at 15, but also that I am never happier than when I'm out there, on that earth, pottering and doing it."
And he has no plans to retire anytime soon, if ever.
He laughs: "People say, 'Why don't you retire? And you say, 'Well, if I retire, I'll have to find something to fill the time.
"I could drive a minibus for people – but perhaps I'm better off doing what I do. Just maybe a little bit less of it."
He added: "I did seven years of Gardeners' World, six years of Ground Force, 10 years of Pebble Mill At One, seven years of the chat show (The Alan Titchmarsh Show); I like to think I go, 'I'll park that one now' before people go, 'Oh get him off!'"
---
Spring Into Summer ITV, Monday, 8pm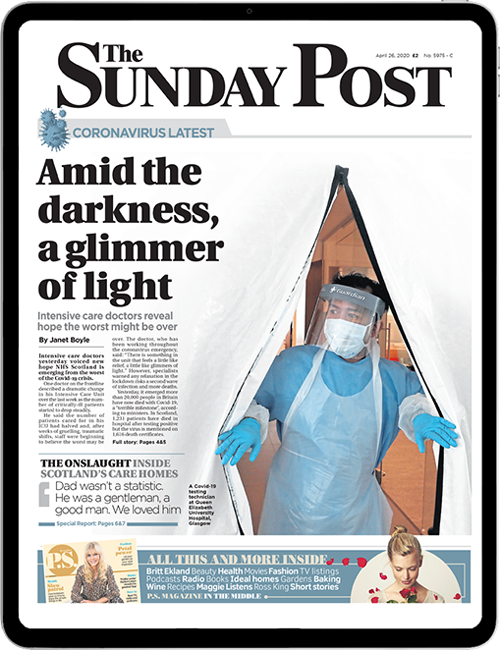 Enjoy the convenience of having The Sunday Post delivered as a digital ePaper straight to your smartphone, tablet or computer.
Subscribe for only £5.49 a month and enjoy all the benefits of the printed paper as a digital replica.
Subscribe