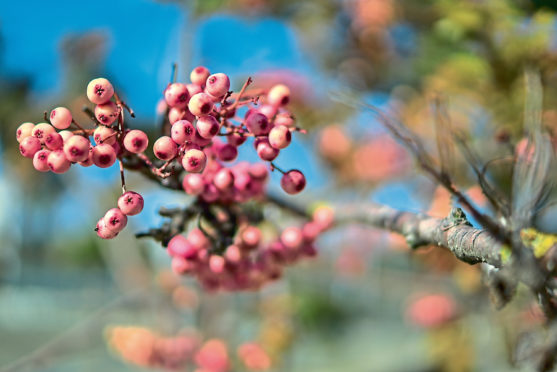 After a spell of high winds and heavy rain, the trees have lost most of their leaves, but there's still lots of colour around if you look for it. Increasingly my eye is drawn to hedgerows studded with berries and crab apple trees where small fruits glisten.
From cotoneaster and berberis to hawthorn and holly, there is a long list of shrubs and trees that will brighten your garden at this time of year and provide food for hungry birds. Among my favourites are Sorbus vilmorinii, a small mountain ash with pink berries that fade to white as winter approaches and the spindle, Euonymus europaeus, whose red fruits split open to reveal orange seeds.
Skimmias and gaultheria, both with red berries, are a good choice for pots and containers or for smaller gardens. And if you want something that looks a bit different but is still easy to grow, then callicarpa, which has violet berries, should do the trick.
But these plants aren't just highly decorative and good for wildlife, they are also fun to propagate. Just crush the berries to reveal the seeds, sow these in small pots and place in a cold frame over winter, where the low temperatures will actually assist with germination.
Growing trees from seeds does take a bit of patience, but it is worth it, especially if you live in a cold part of the country as trees raised in this way have an in-built resistance to harsh conditions.
I know of one garden that sits more than 600ft above sea level in Perthshire where an astonishing arboretum has been established using trees raised from seed.
However, sometimes nature does the job itself and in my garden there are seedlings of everything from cotoneaster and quince to ash and pine. I'm considering turning some of these into bonsai in order to preserve their miniature perfection. I've potted up a number, but bonsai is an art form that demands patience and close attention to detail and I'm not sure these are my strengths.
Yet what better way to learn these virtues than by gently shaping branches and trimming roots in order to create a whole forest that could fit on to the top of the patio table? It would give me something to do on days when the soil in the garden is too wet to be workable.
And if anyone thinks I make too much fuss about my heavy soil then be assured I am not protesting about nothing.
Last week I bumped into someone at the local allotments who told me our village was once home to several commercial clay pits.
"Raised beds are the answer," she said as she carried off an impressive crop of elephant garlic, each bulb the size of a fist.
Maybe instead of bonsai I should spend the winter brushing up on my joinery skills.
As winter takes hold and many trees and shrubs shed their leaves, other plants bring a much-needed boost, says our expert Agnes Stevenson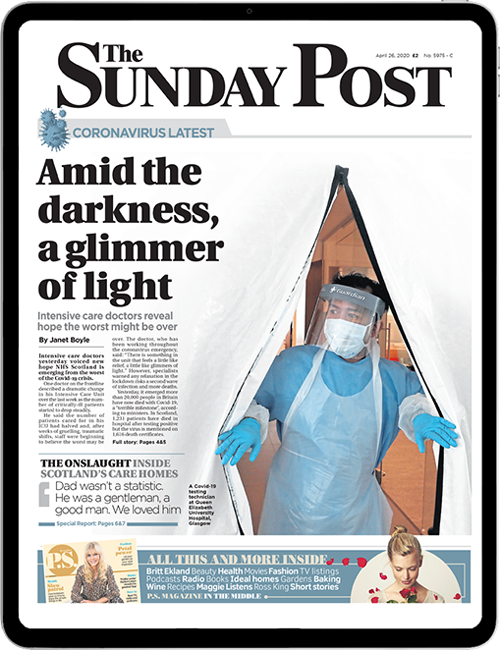 Enjoy the convenience of having The Sunday Post delivered as a digital ePaper straight to your smartphone, tablet or computer.
Subscribe for only £5.49 a month and enjoy all the benefits of the printed paper as a digital replica.
Subscribe