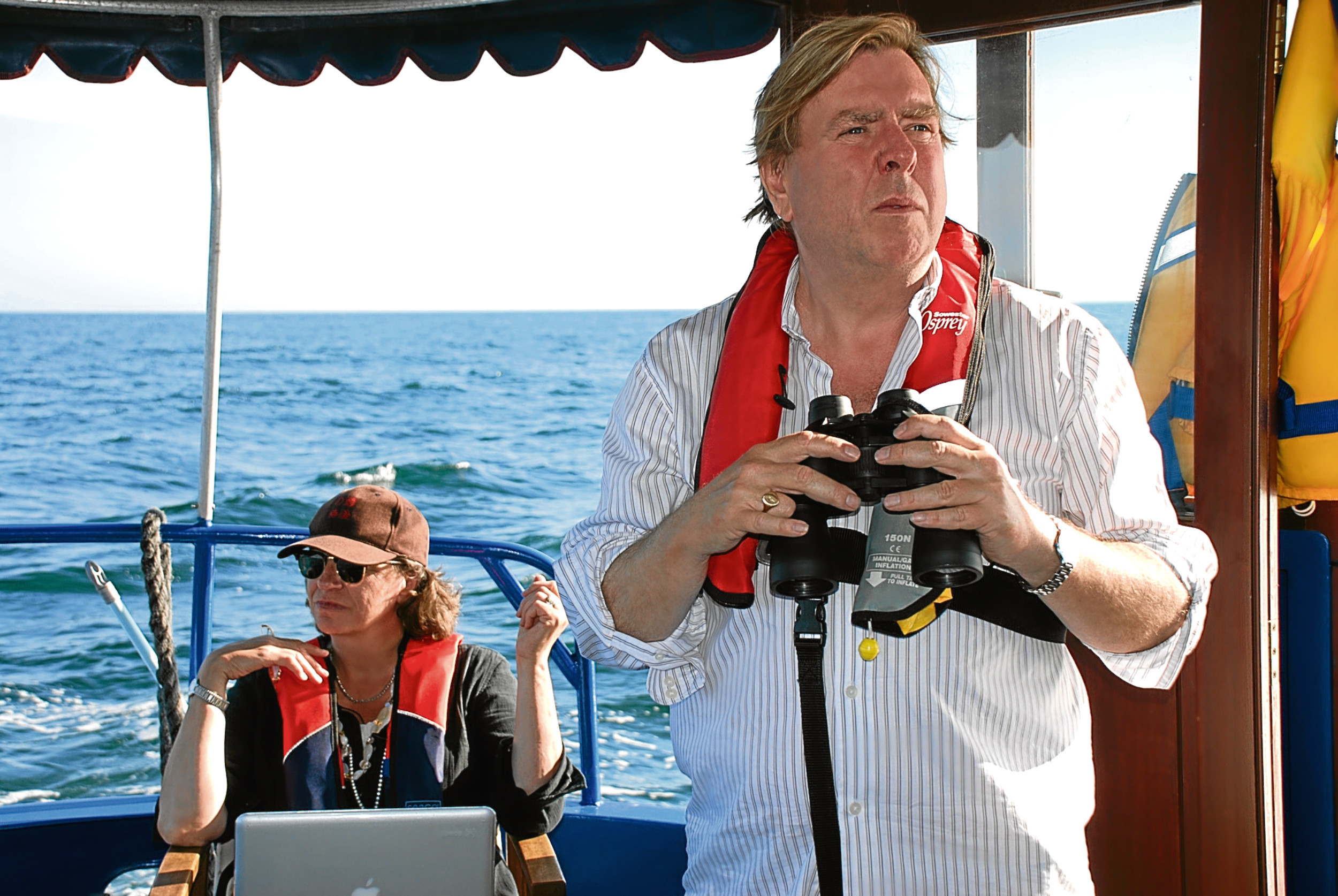 TIMOTHY SPALL'S At Sea TV series began life on a digital-only channel.
But even though the three four-part series were only being shown on BBC4, they proved incredibly popular — with one family in SW1 in particular.
The Queen had spotted Timothy's seafaring adventures on the backwater channel and become a fan of him and his wife Shane navigating their way around Britain's coastline on their Dutch barge, the Princess Matilda.
As producer Paul Crompton admits: "When the BBC first contacted us with the Queen's request for DVDs, I assumed it was a wind-up.
"But they said they were serious. Her Majesty was indeed a fan and could she have them by tomorrow?
"I assumed this sort of thing must go on all the time and inquired what other programmes she had asked for.
"And the enormity of it only sank in when the chap from the BBC revealed this was the first time he had ever heard of her asking for a back catalogue."
But what does Timothy think the monarch saw in the show?
"I suppose, fundamentally, the show is about Britain, about exploring and celebrating our own country," says the 59-year-old who became a star portraying hapless Brummie Barry in Auf Wiedersehen, Pet.
"We really do live in a fantastic, diverse place. It's very nice that Her Majesty likes it — I'm chuffed we're reaching the entire TV audience!"
Timothy, who says he plays "a lot of misguided berks and likeable idiots", admits to not being a master mariner.
Just 10 minutes into the first episode, he admitted he didn't know what he was doing and the barge both ran aground and scraped a harbour wall.
While filming the third series, he became lost in the River Medway and had to be towed in by the Sheerness lifeboat.
The Spalls bought the £250,000, 52-foot seagoing barge — named for their granddaughter and which has an average speed of 5mph — after he was given the all clear following a diagnosis of acute myeloid leukaemia in 1996, and they lived on her for five years before taking her around the British Isles.
He'd apparently dreamed about boating while receiving chemotherapy.
"I said to my wife: 'When I get over this, we can get a narrow boat and do the canals,'" says Timothy.
"It was our initial plan to get across to France, but we decided we didn't want to do that, we wanted to discover our own country.
"When we started I couldn't even read a tide table, I learned to navigate by reading books.
"I'm the skipper, Shane is the chief purser, the ship's figurehead and sorceress. When I lose my bottle she reminds me she believes I can do it.
"I do feel the call of the sea — although it frightens me to death. We did go across the Channel, and we got stuck in Calais as I'd lost my nerve.
"I thought: 'This is ridiculous, I've taken this boat through some of the most-treacherous waters in the world.'"
Somewhere At Sea is on DVD from Simply Media. Back At Sea is out now and All At Sea will be released later this year.
---
READ MORE
Spielberg fulfils ambition to work at Disney with The BFG film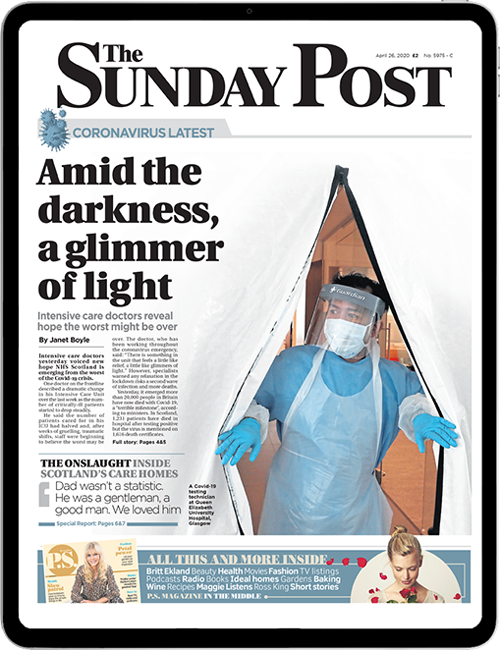 Enjoy the convenience of having The Sunday Post delivered as a digital ePaper straight to your smartphone, tablet or computer.
Subscribe for only £5.49 a month and enjoy all the benefits of the printed paper as a digital replica.
Subscribe