When they formed nearly 60 years ago, The Rolling Stones probably believed they might last six months.
Brian Jones, Mick Jagger, Keith Richards and their mates would never have dreamed they would still be one of the biggest bands around, selling countless records and doing one sell-out tour after another.
Sir Mick's recent health worries served as a reminder of just how long they've been around, and the incredible stamina required to do what the Stones do.
Many lads in their 20s have said they feel exhausted just watching the 75-year-old Jagger run around the stage every night, but when Mick and Keith were that age it was all they wanted to do.
Seemingly, it still is, and who can blame them for continuing to do what they love, when there is such huge demand for concerts across the globe?
Many reckon their continuing popularity is linked to the fact that the Stones started with a deep love for rhythm 'n' blues, soul and blues.
Despite trying other styles for size with the occasional attempt at disco, country and a heavier style, those traditional American roots are still at their heart.
This is why fads and trends may come and go, and their albums may not sell as they used to, and they may not write as much new material – but when it comes to tours, everyone from the age of 10 to 120 wants a ticket to see the Stones.
It all began back in the mists of time, in 1950s Dartford, when Keith and Mick became buddies and classmates.
Mick's family later moved a few miles away, and it wasn't till 1961 that the pair bumped into one another on platform two of the local train station.
Mick, who was already in a little garage band, had albums by Muddy Waters and Chuck Berry under his arm, something that clicked with Keith, who had similar tastes.
It was, however, Brian Jones who was the leader, the man who brought them together and gave them something a bit different with his sense of style and his musicianship.
It would only be when Mick and Keith took on the songwriting duties that Brian seemed to become somewhat overshadowed.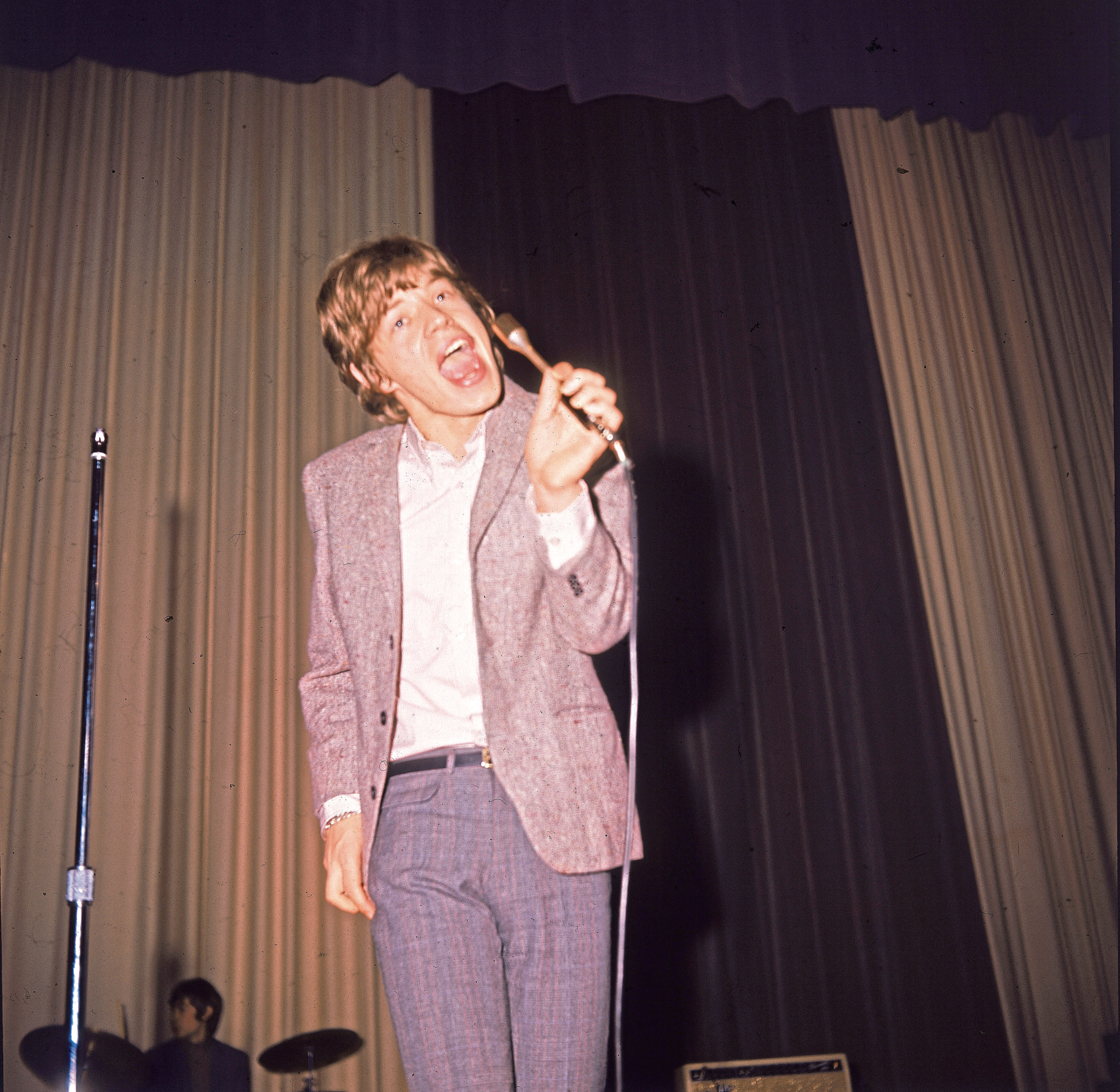 The back room at Richmond's Crawdaddy Club would be the new band's first proper residency, and they called themselves The Rollin' Stones when they did an early gig at London's Marquee Club.
At this point, and when they embarked on a first UK tour to test the demand for their kind of music, rhythm section Charlie Watts and Bill Wyman still weren't part of things.
What a difference that pair would make when they eventually joined.
It wasn't long after they came on board, in fact, that some polls reckoned the Stones were more popular than The Beatles, although it was the Fab Four who'd help their supposed arch-enemies.
The Stones would, of course, have a hit with a song written for them by Lennon and McCartney –they'd already had a minor hit with Come On, a Chuck Berry song, but when John and Paul wrote I Wanna Be Your Man it took them much further up the charts.
They had penned it in the corner of a room, while Mick and Keith sat chatting, not exactly the sign of two bands who hated one another.
The competition between the bands, in fact – the Fabs portrayed as the clean-shaven goodie two-shoes, the Stones as the uncouth yobs – meant both bands kept their songwriting standards high.
A great version of Buddy Holly's Not Fade Away came next, reaching No 3 in the charts, but they would reach the top spot later in 1964, with It's All Over Now and Little Red Rooster.
By this point, The Rolling Stones could do no wrong.
There is no doubting that they were very much still a work in progress, and one major fact put a gigantic chasm between the geniuses from Liverpool and the Stones.
Lennon and McCartney, from the get go, wrote their own singles and had massive hits with them.
It would, in fact, take till the following year for Jagger and Richards to finally do the same, when The Last Time became the first single release to be written by them.
If they had ever fretted about how it would do, well, it went straight to No 1. It had knocked Tom Jones and It's Not Unusual off its perch, and Mick and Keith's first-ever self-penned single stayed on top for three weeks.
We can safely say they enjoyed the writing process, as they would also hit No 1 again that year with another song they bashed out. A certain (I Can't Get No) Satisfaction.
Oh, and a third No 1, Get Off Of My Cloud.
They had got the hang of this writing singles thing pretty fast, which of course only increased the competition between them and their Liverpudlian pals.
Anyone who checked whether Mick and Keith had also written the B-side of The Last Time would have seen a name they didn't recognise.
Nanker Phelge, whose strange name has appeared on Stones credits from time to time, was the eccentric name they used for songs that had been written by the whole band.
The Spider And The Fly was another "written" by Nanker Phelge, as was Little By Little, and Bill Wyman has claimed that Paint It Black should also have been credited to Nanker Phelge.
One version of the story says that Phelge was the name of a flatmate of the Stones, and Nanker was a name they used for the daft faces they often pulled.
Even their own manager, the outspoken and outrageous Andrew Loog Oldham, had described Mick and Keith's first attempts at songwriting as "soppy and imitative" but there was now no denying that they were mastering the art.
They were also, just like those Liverpool blokes, mastering the United States.
The country that had inspired both bands, the country from which they had borrowed so many ideas and then turned them into a new, British style, was the ultimate target for every group.
As main men in the British Invasion, the Stones would not only conquer it but find their music would become more and more American-influenced.
Songs like 19th Nervous Breakdown, No 2 in the UK and the USA, and Paint It Black, which hit top spot on both sides of the Atlantic, would further cement their status as one of the best.
And then came 1967, the year The Beatles simply blew everyone else out of the water, leaving all of their competitors behind.
Even Brian Wilson of The Beach Boys admitted that when he heard Sgt Pepper's Lonely Hearts Club Band, he felt like just giving up.
Nobody could touch The Beatles for thinking outside the box, for taking pop music miles beyond what it had first been.
Wilson had given us the amazing Pet Sounds the previous year, and happily admitted he tried to outdo the Fabs in the whole production of his records, the instruments used, vocal harmonies, studio trickery.
But, when "Pepper" came out, he and everyone else had to hold their hands up and admit The Beatles were the leaders.
For the Stones, they had to come up with their own weird, psychedelic, far-out album, and Their Satanic Majesties Request wasn't a bad attempt.
Jagger himself has said in recent years that he hates it, that there are maybe two decent songs, the rest just "nonsense".
Keith Richards, being Keith Richards, has said much worse and nothing we can print here, though he said there were a few good songs on it.
Next time that advert comes on telly with She's A Rainbow as the music, you'll be reminded that there were indeed good songs.
Even a poor Stones album could have a little gem or two!
Not that any of this would matter come 1968, 69 and the 70s – as you'll see in next week's second part of our Rolling Stones series, they were about to unleash a string of classic albums.
Many believe Beggars Banquet, Let It Bleed, Sticky Fingers and Exile On Main Street is the greatest run of albums ever.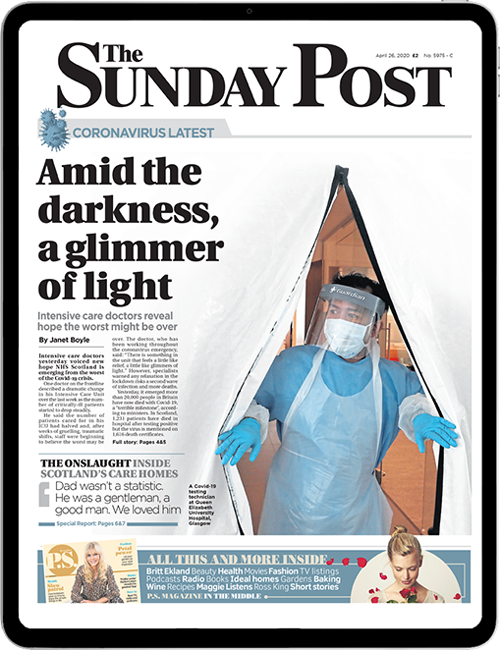 Enjoy the convenience of having The Sunday Post delivered as a digital ePaper straight to your smartphone, tablet or computer.
Subscribe for only £5.49 a month and enjoy all the benefits of the printed paper as a digital replica.
Subscribe