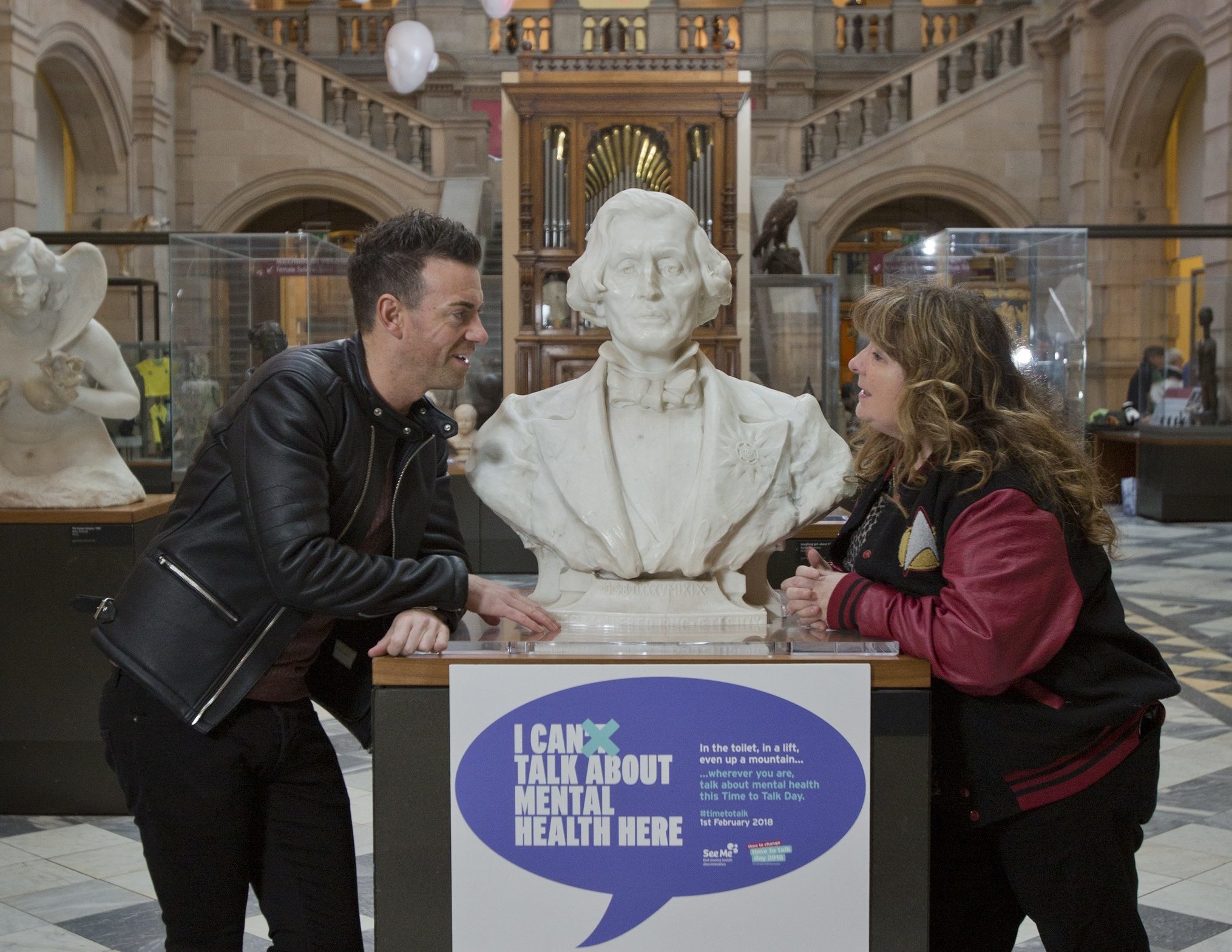 Two thirds of people feel they have no one to talk to about personal issues like mental health.
The top reason, given by those taking part in a survey by Time to Change, was never being able to find the right time or place.
The figures have been released on Time to Talk Day, an event which brings together celebrities, politicians, activists and athletes to spread the word that it's okay to talk about mental health – anywhere, anytime.
Time to Change are working with See Me to tackle mental health stigma and encourage people to talk more openly about their mental health.
This year is the fifth Time to Talk Day, but the first time that all four UK nations have come togther, with Time to Change Wales and Change Your Mind in Northern Ireland also joining in.
See Me champions Suzanne Baines and Karen Lally have been busy travelling around Scotland, starting conversations at Ben Nevis, Loch Ness, St Andrews Old Course, Stirling Castle and the Falkirk wheel.
Their trip finished with a visit to the parliament to chat to Nicola Sturgeon.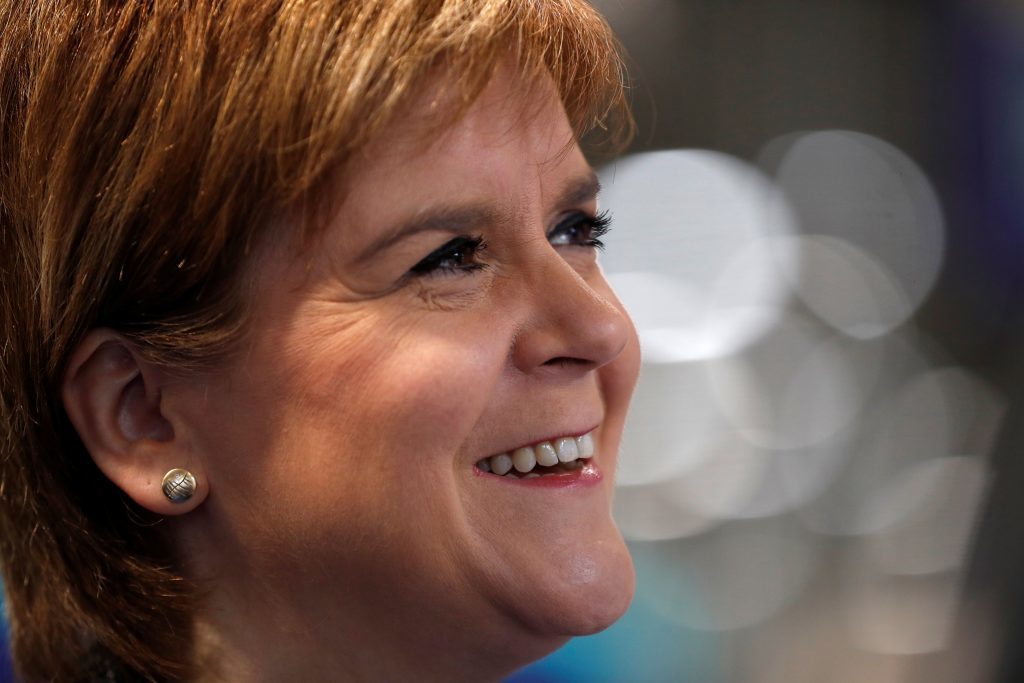 The First Minister said: "We want to create a Scotland where all mental health stigma and discrimination is challenged. No one should be made to feel ashamed or isolated because of their mental health.
"The work of See Me – and their Time to Talk campaign in particular – are hugely important, as they encourage people to have a conversation and open up about mental health issues.
"So if you are worried about someone, show you care by taking the first step. Start that conversation and ask them if they are okay."
Time to Talk Day will kick off at The Lighthouse in Glasgow where people can join See Me and MSP James Dornan, who has spoken about his depression before, to show that conversations can happen anywhere, even overlooking the whole city.
Millions of conversations are expected to take place on the day, with over 2,500 workplaces hosting their own activities including Virgin Trains on their lines between Glasgow and London.
---
'If no one asks you how you are then it is so much harder to talk about it'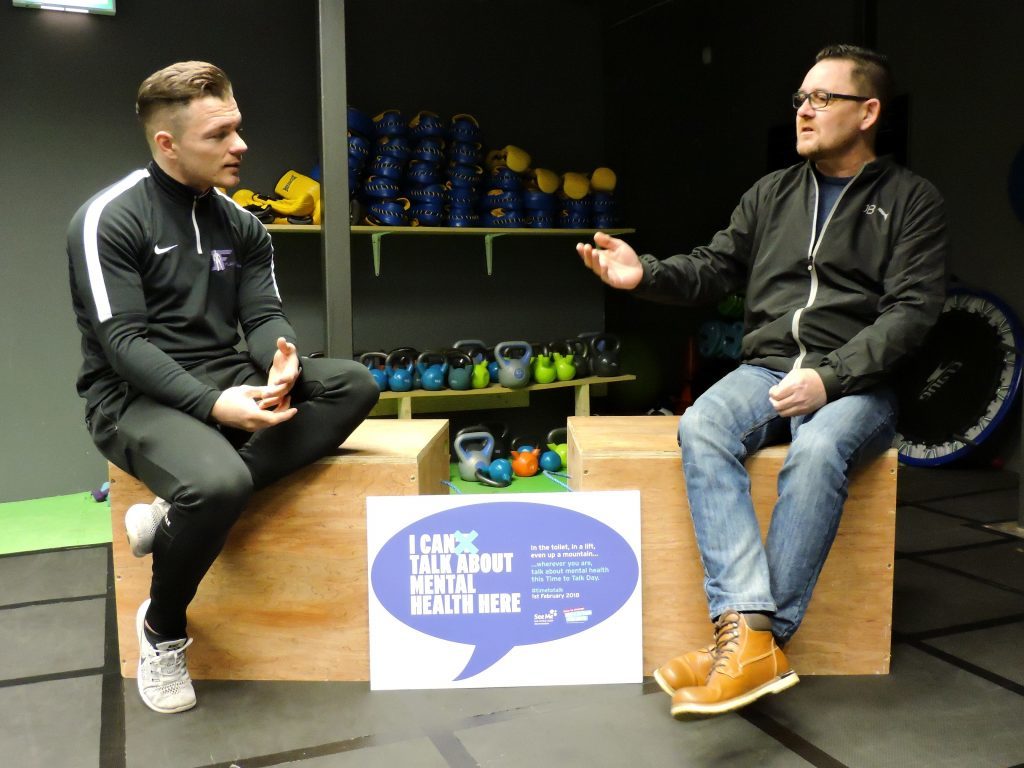 See Me volunteer Liam Rankin, 49, from East Kilbride, was first diagnosed with schizophrenia when he was a teenager, but was told not to talk about what he was going through.
He said: "I always thought I couldn't tell anyone about my schizophrenia, that it wasn't something I should talk about. So I ended up self-harming and overdosing to try and get people to ask me how I was. If no one asks you how you are then it is so much harder to talk about it.
"I grew up in a generation when this was a treated like a dirty secret. I felt really isolated, when you can't speak about what's going on you lose everyone, you don't think anyone will understand.
"If I could have spoken out and got proper help when I was younger then it could have made a huge difference. Early intervention is vital and you need to be able to talk to do that."
However with the help of his mental health team, Liam is now seeing the difference talking can make. He has also involved in a project speaking to medical staff about interventions with people experiencing psychosis.
'We must talk the talk': MSP Gail Ross on her depression battle and why Scots need to open up
He said: "Talking has made a massive difference. The more you speak the more you realise you're not alone and there are people out there to talk to.
"People who experience psychosis really worry about how people will react because there are so many misconceptions.
"It impacts on all your life. It can stop you doing everyday things, like making meals, or washing, or just looking after yourself. Because your focused on trying to beat the symptoms.
"But if I can tell someone this, tell them what I'm going thorough and not receive judgement, it makes a huge difference. For the past couple of years it's been a bit easier because of my mental health team behind me. I have realised it's not my fault and I don't have to be embarrassed."
'I have a really Glaswegian sense of humour': Ruby Wax on bringing Frazzled cafes to Scotland
Footballer David Cox has experienced depression since his teens, and tried to take his own life on more than on occasion.
He said:  "As a teenager I self-harmed and as I got older things got worse for me. I wasn't speaking to people and things snowballed until I tried to take my own life.
"I've come out and spoke about it and it helped me massively. Having a network of people who understand what I'm going through makes things that wee bit easier."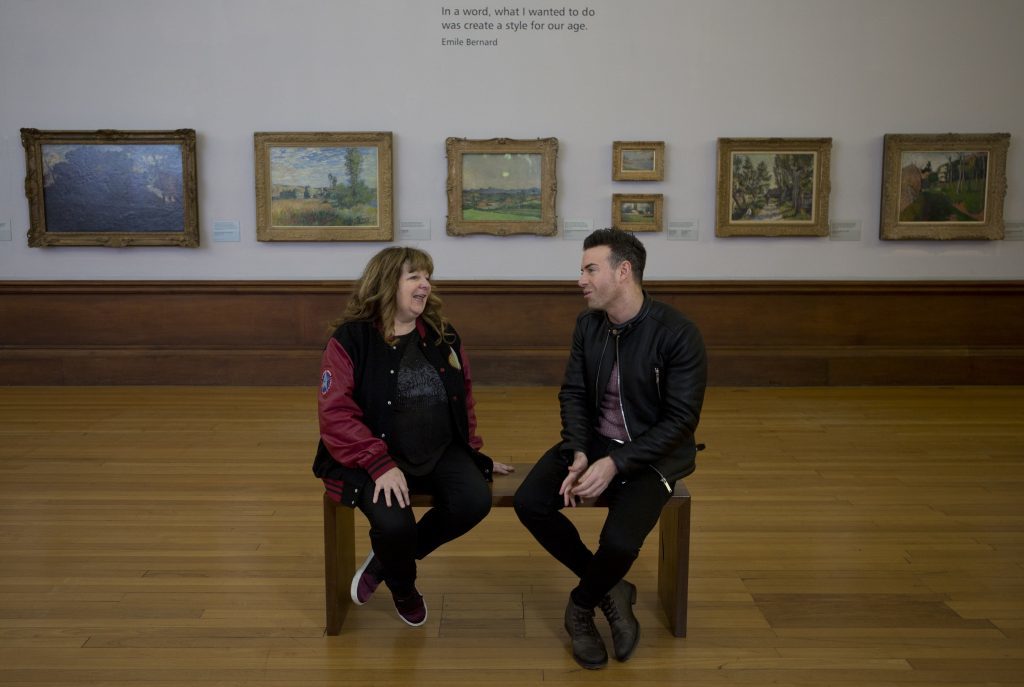 Des Clarke said: "We all have mental health and it should be something we can talk about anywhere. At the moment people still find it difficult to open up and speak about how they are feeling.
"That's why I wanted to come down and show that even in a museum you can chat about what's going on in your life and how you're feeling."
Janey Godley said: "As comedians we're used to talking about our lives. But that doesn't mean it's always easy to speak when you're struggling.
'Awareness has certainly improved remarkably but stigma? No': Mark Lockyer on mental health and his solo show 'Living with the Lights On'
"I want to show that it doesn't matter who you are, or where you are, we can all listen and show there isn't a wrong place to speak about your mental health."
Calum Irving, See Me director, said: "It's easy to think there's no right place to talk about mental health, but the more we talk about it, the better life is for all of us.
"Too many people with mental health problems are made to feel isolated, worthless and ashamed. Conversations have the power to change lives, wherever they take place.
"This year Time to Talk day coincides with Breathing Space day in Scotland. So we have joined forces to ensure that people talk about mental health today and use this as the first step to practicing positivity throughout the next 365 days."
Join in the conversation online using the hashtag #timetotalk
Time to Talk day also falls on Breathing Space day this year, and the launch of their campaign, 365 Brighter Days, designed to offer a year round approach to positivity.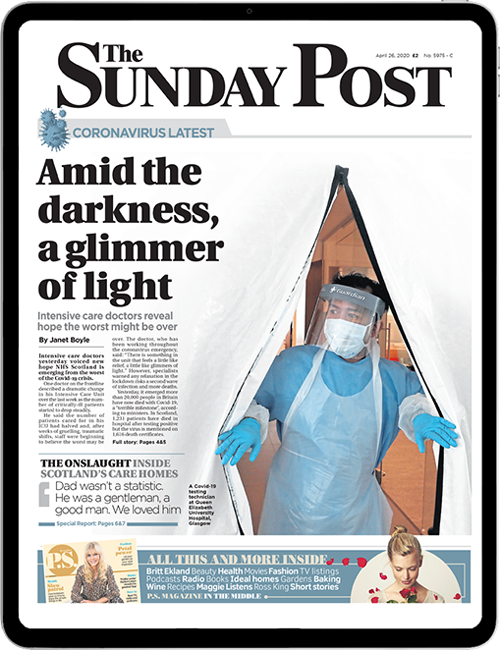 Enjoy the convenience of having The Sunday Post delivered as a digital ePaper straight to your smartphone, tablet or computer.
Subscribe for only £5.49 a month and enjoy all the benefits of the printed paper as a digital replica.
Subscribe