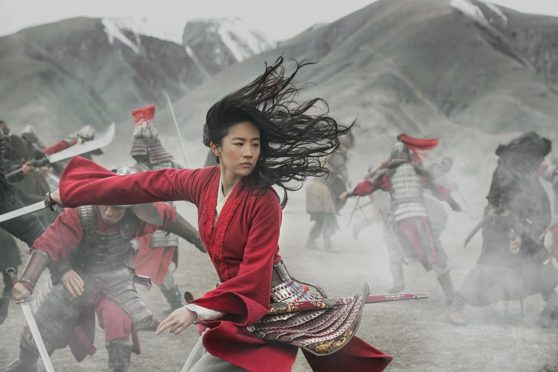 They were hidden at the back of a drawer, stuffed in an old toilet bag from a gift set that aunties give teenage nephews for Christmas.
Tiny scraps of paper, each a portal into a world we've been denied access to for a quarter of the year.
The dates, location, and titles on the collection of cinema ticket stubs left on the back steps of my family home after another shopping drop to my isolating parents, evoked emotions as strong as some of the films themselves.
Most were from the early '90s, almost 30 years ago, but the memories ignited felt so fresh they might have been from last week.
I sent pictures of the find, unearthed by my mother during a coronavirus clear-out, to old friends and flames I'd seen them with, our shared memories sprung from the vaults as vividly as if I'd presented them with a photo of us in the foyer. If I held them long enough, I'm sure I'd smell the popcorn and hotdogs.
Dances With Wolves, Pretty Woman, Basic Instinct, Mrs Doubtfire, Jurassic Park, Schindler's List, So I Married An Axe Murderer, JFK, Gremlins II.
Each a teenage adventure with Lainey or Izzy, Ernie, Pedro and Aldo, Loo, Donza, Hurrell or the girl from the posh school whose name I can't remember are tethered to these stubs.
Growing up in a Renfrewshire village, once the last of the local cinemas closed in Greenock, going to the pictures meant a trip to the Kelburn in Paisley, the UCI in Clydebank, the Renfield Street Odeon or Sauchiehall Street ABC, by bus, train or willing parent with car.
Those journeys are part of the memory. How can the Netflix-and-chill era of home cinema on demand and box-set binges possibly yield the same coming-of-age reflections as the decades pass?
Since the silent movies, cinema's job has been to, together with a room full of strangers, to drive our imaginations, stir our memories, excite our senses and provoke our thoughts in a few hours of collective intimacy and commitment to hearing someone else's story. All that and popcorn, too.
As life during coronavirus lockdown obliterates our social interactions and mass cultural experiences, the thought of sitting in a cinema watching a movie with a loved one seems just out of reach.
Each of my stubs is a throwback, but also a reminder of how we've always taken the simplest of pleasures for granted.
When picture houses finally do reopen, they won't be to full houses. Social-distance restrictions, and public nervousness, will make cinemagoing a very different experience from the one we left in March.
But all is not lost.
Oli Norman, founder of events company ItIsOn, has been running drive-in movie events in Scotland since 2013. Next week, they'll announce a fortnight of events at a secret location incorporating social distancing.
He said: "There's never been a greater need to escape, particularly to a different environment from home. People are really desperate for a change of scene.
"Drive-in movies are the best event for our weather, it's pretty much perfect for social distancing. The event industry has been decimated so this is the only game in town. We're aiming to create different categories for different emotional moods.
"We have blockbusters for the end of the world, musicals to sing your heart out to and feel-good films from the '80s and '90s. We've always done it as a wider experience, it's not just as simple as coming along in your car to watch a film. We do food and in-car karaoke."
Lockdown has also seen the rise in immersive cinematic experiences, such as Plymouth Point, an interactive detective experience for groups where audiences become the stars of the show playing online.Creator Ollie Jones said: "It's been brilliant to see audiences take to this kind of online lockdown entertainment.
"We wanted to create a shared experience, the basis of a great story, which people could take part in from home."
Events organiser Callum Campbell established The Drive-In Cinema company to put on events around the country at the end of July in Inverness, Paisley and Glasgow with plans for others.
He has plans to show Toy Story, Braveheart, Grease and The Lion King. Callum said: "I run boxing events around the country but they were cancelled during lockdown.
"It felt like there was a gap in the market for drive-in cinema during lockdown. There will obviously be safety measures in place. It's a way for people to take part in an event rather than watching films at home."
If you're going, hold on to your stub. Some time in the future, it might prove a timely reminder of how not to take life's pleasures for granted.
---
Screens will be fogged, masked and distanced but cinemas will return
Film fans in England could be revisiting cinemas in a few weeks' time but Scots will have a longer wait before taking their seats.
All the major cinema chains are putting in place measures to protect customers with theatres unlikely to be more than half-full. The one-metre minimum social distancing rule in England would mean roughly two seats between different households with the Showcase chain saying seats will be "fogged" between screenings. Face masks will be encouraged but can be removed when seats are taken.
However, blockbuster movies meant to open in the next few weeks have been delayed again and will not now be released until August.
Cineworld said: "The opening dates are subject to confirmation in regards to various government restrictions in some of our territories, with dates to follow for our cinemas in Scotland".
The chain, which has a string of branches across Scotland, said it was putting a number of safety measures in place for customers and employees when its theatres reopened.
These include staggered film start and end times, and hand-sanitising stations. Staff will also be given specific training around Covid-19 issues. All employee and customer areas will be arranged and managed to maintain social distancing. Seating maps have also been updated to ensure social distancing rules are followed but will still allow families and friends to sit together. However, a date for the reopening of Scottish cinemas is still to be confirmed. Cinemas north of the border could potentially reopen in phase three of the Holyrood road map out of lockdown.
Studios are tentatively planning a release schedule but sci-fi blockbuster Tenet, seen as a test for the cinemas' new normal, was last week put back from July to August along wth Disney's live action version of Mulan.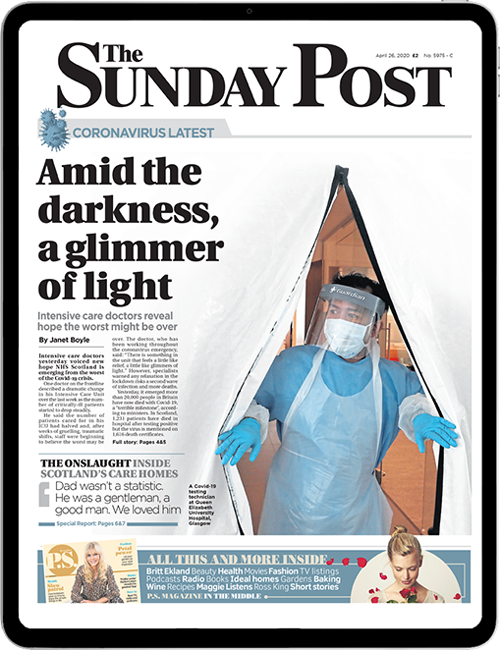 Enjoy the convenience of having The Sunday Post delivered as a digital ePaper straight to your smartphone, tablet or computer.
Subscribe for only £5.49 a month and enjoy all the benefits of the printed paper as a digital replica.
Subscribe