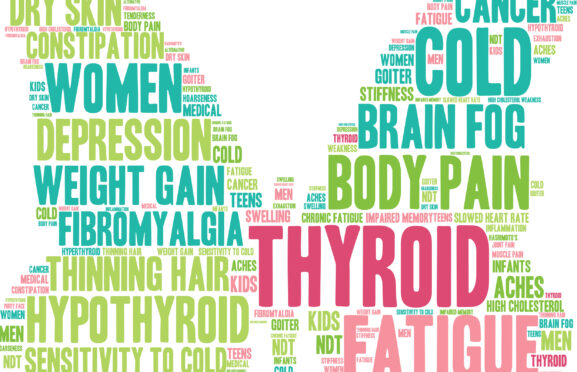 Thyroid disease is a common ailment in the UK, with a study commissioned by the Scottish Parliament finding that between 2018/19 levothyroxine sodium, a drug that treats an underactive thyroid, was the third most prescribed drug in Scotland.
Another study by the Office of National Statistics found it was the second highest prescribed drug in England during the same period.
One in 20 people in the UK have a thyroid condition, but despite this a lot of us do not understand what the thyroid is or what it does.
It is estimated that a significant number of people struggle with an undiagnosed thyroid condition because the symptoms are not distinctive and can often be confused with other illnesses.
"The thyroid is a butterfly-shaped gland in your neck that produces hormones that primarily control your metabolism," explained Lorraine Williams, director of The Thyroid Trust.
"If your thyroid is not producing enough hormones, that's hypothyroidism or an underactive thyroid. It slows you down, including your thinking. You can gain weight, feel very cold, have dry skin and your hair can begin to fall out. It can make you feel very low, and cause depression.
On the flip side of that is an overactive thyroid. This is when your thyroid produces too many thyroid hormones, and instead of making you feel slow or lethargic, it makes you feel very anxious and jittery. You can lose a lot of weight, and feel very hot and sweaty. In very extreme cases it can even lead to psychosis.
An overactive thyroid is also associated with thyroid eye disease (TED), which causes the eye tissues to become inflamed and make the eyes look protuberant. I know someone who said she lost lots of friends because they thought she was staring very aggressively at them as a result of TED. Complications from thyroid disease can really take a toll," said Williams.
Thyroid disease is usually a result of autoimmune diseases and frequently runs in families. It is rarely a result of lifestyle choices, although a lack of iodine (which can be found in foods like seaweed, fish and dairy) can lead to an underactive thyroid. On the other hand, too much iodine consumption can trigger an overactive thyroid response, but this is relatively rare.
Left untreated, thyroid disease can cause great strain on the heart and bones, and can cause complications in pregnancies. It is important that if you are exhibiting symptoms of thyroid disease to speak to your GP and ask for a test. Your doctor will do a blood test and check the levels of thyroid stimulating hormones (TSH) in your blood.
If it is very high, it signals that your body needs more thyroid hormones and that you have underactive thyroid. If there is hardly any or even no TSH, it indicates that your thyroid is working too hard and that you have an overactive thyroid.
In instances of underactive thyroids, medication is given to increase the amount of thyroid hormones in the body, while those with overactive thyroids are given medication to suppress and regulate the amount of thyroid hormones that are being pumped out.
New guidelines by the National Institute For Health And Care (NICE) recommend that instead of building up dosage over a long period of time, it should now be calculated depending on the patient's body weight. This has been welcomed by groups such as The Thyroid Trust as a step forward, allowing patients to feel better much faster than ever before.
"I have an underactive thyroid and once I started medication it took a long time to build up to a dosage that allowed me to feel better. With these new NICE guidelines, I would have started out on the dosage that I ended up on after months of increasing my medication bit by bit. It's great news," said Williams.
Williams suggests anyone who has found managing their thyroid disease difficult to join a support group and meet other people who have faced similar challenges too.
"We are often told how valuable it is to swap notes with other people with thyroid disease and that it allows them to feel less alone with their symptoms. It gives people a lot of hope."
Lorraine's story
"At 42 I had dementia-like symptoms"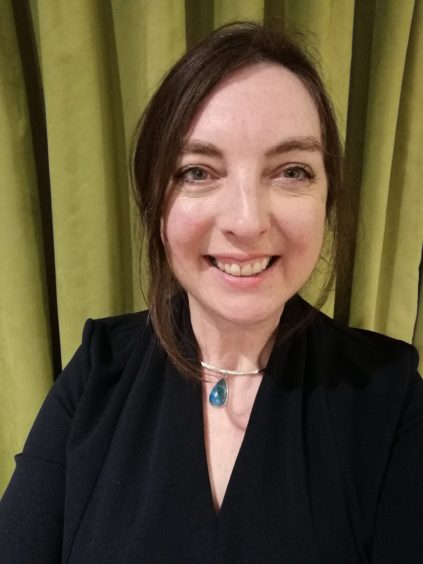 I felt tired all of the time, but didn't think anything could be done. I went to my doctor about something else, and brought up my tiredness as an afterthought.
As thyroid disease ran in my family she decided to do some tests. She did a TSH test and found I was borderline, so decided on another test to see if I had thyroid antibodies which would indicate if I had an autoimmune thyroid condition.
Anything over 30 in the test is seen as significant, and it found I had 2,500 in my system.
I had other symptoms such as dry skin and hair, but I was 42 and thought it was just a part of getting older.
When I started my medication I initially felt much worse. I developed dementia-like symptoms and would often forget what I was talking about in mid-sentence.
Walking from one side of the room to the other exhausted me and I eventually had to be signed off work for four months. It was very scary.
Once I recovered, I was struck by the fact that my family never discussed the illness, even though both my brother and sister had been diagnosed with thyroid diseases too. They both had terrible journeys with their illnesses, as I had, and I thought that there should be more support for thyroid patients.
We set up The Thyroid Trust to raise awareness. It's important people recognise symptoms and get treatment as soon as possible."
How your diet can help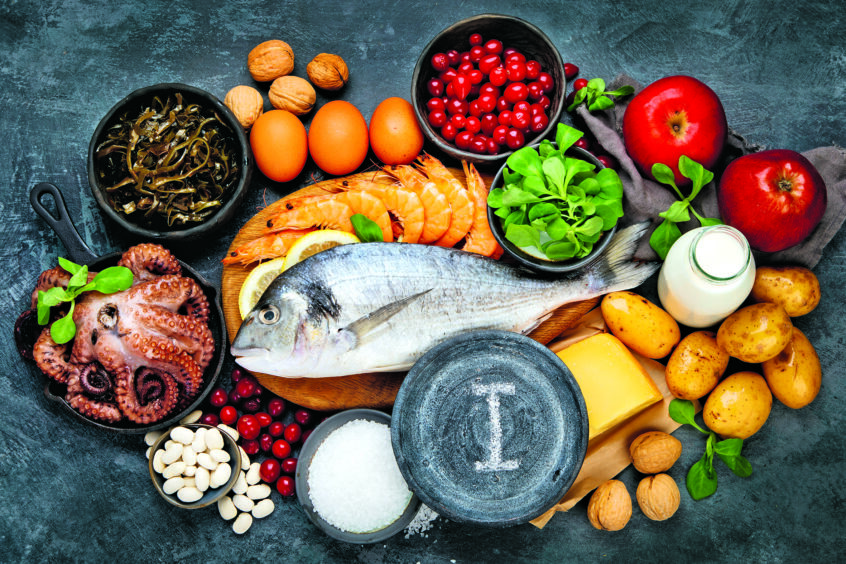 While there are no foods that are specifically helpful in treating thyroid problems, there are a few things to keep in mind when it comes to your diet.
Calcium-rich foods can interfere with levothyroxine absorption. Even low-fat milk is high in calcium, so be wary of your daily intake if you are taking the medication for an underactive thyroid.
Iodine can counteract the benefits of anti-thyroid drugs and make an overactive thyroid worse. It is best not to take iodine supplements if you are on such medication, and to limit your intake of idonine-rich produce like seafood, yogurt and cheese.
---
See thyroidtrust.org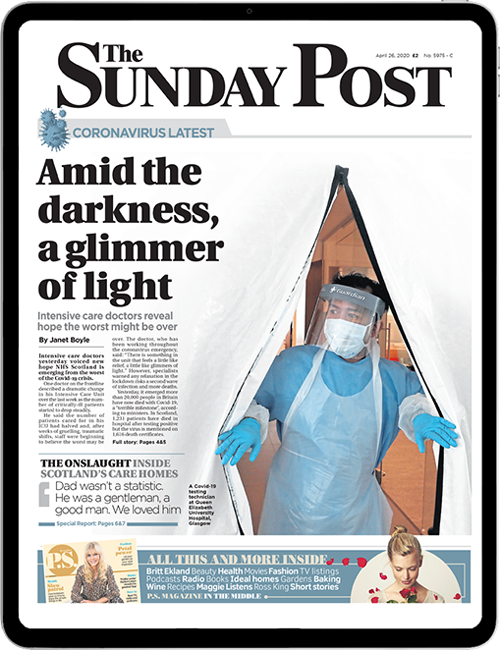 Enjoy the convenience of having The Sunday Post delivered as a digital ePaper straight to your smartphone, tablet or computer.
Subscribe for only £5.49 a month and enjoy all the benefits of the printed paper as a digital replica.
Subscribe