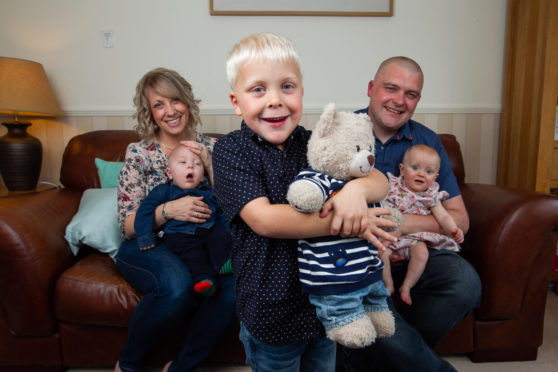 Grateful mum Heather Goring says no words will ever be enough to thank the incredible hospital staff who helped save the lives of all three of her children.
Not only were twins David and Grace Goring born prematurely to face some of the toughest odds against survival, but older brother Nathan was delivered at just 27 weeks.
Speaking in a moving fly-on-the-wall documentary, Heather, a deputy head teacher, reveals how her three babies were all placed in plastic bags in order to keep them alive.
The 35-year-old mum of three, from Hamilton, said: "Nothing prepares you for the emotional rollercoaster you face when you have a child born so prematurely.
"By the time it became clear that I was actually in labour with our first born, it was too late worry about it.
"Nathan was born at 27 weeks on January 14, 2015. He was so tiny, he was immediately put into a plastic bag to keep warm until the team got him stabilised.
"They told us it was the closest to still being inside my tummy and for the first few minutes of life it was the safest, warmest place, inside that plastic bag."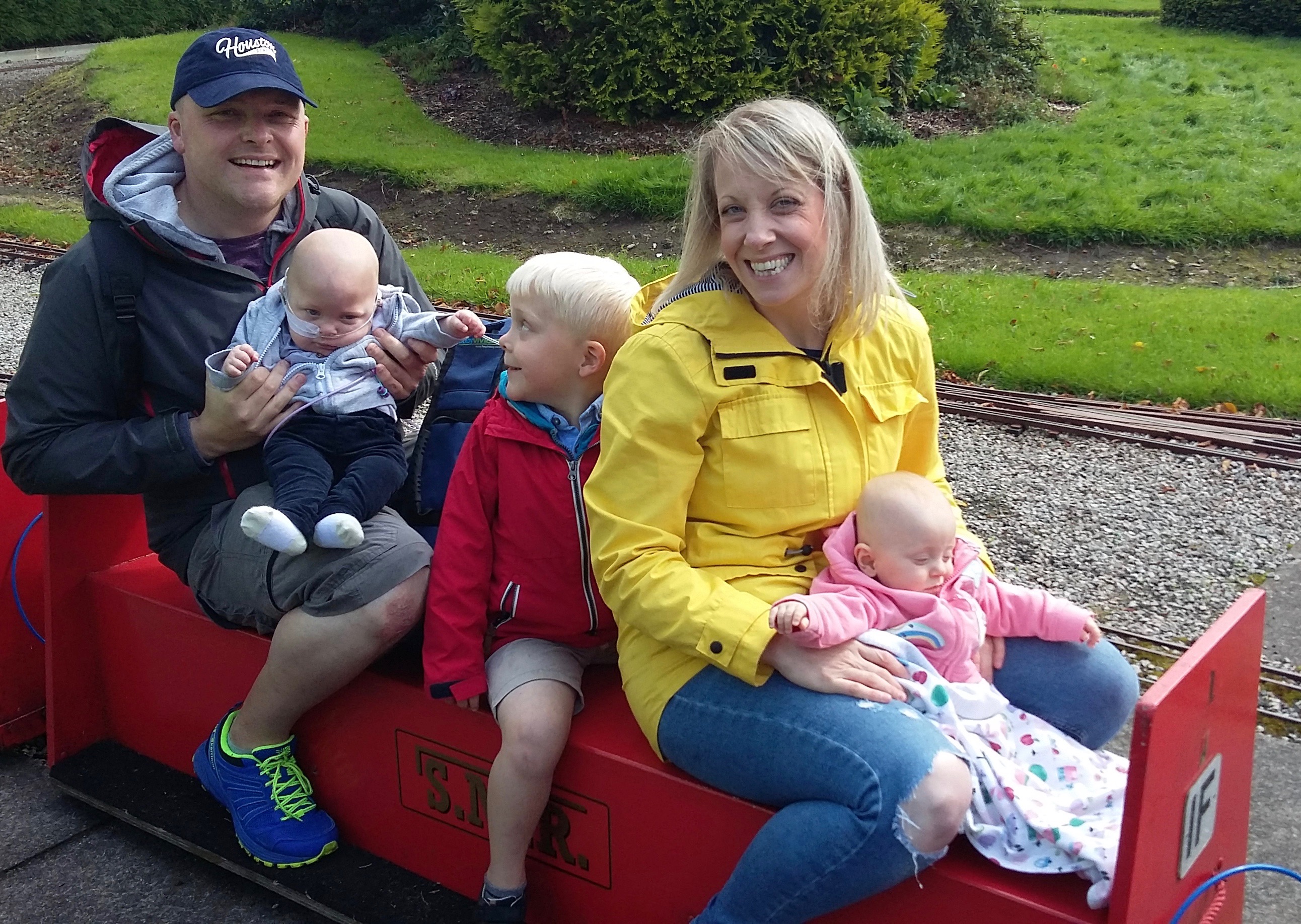 Weighing just 2lb 4½oz, Nathan came on leaps and bounds and, after 72 days in Wishaw General Hospital, his mum and dad were finally able to take him home. When Heather became pregnant again, this time with twins, she and husband Colin at least knew they'd be in safe hands.
The babies' arrival, at 24 weeks, on September 6 last year features in Tiny Lives, a BBC Scotland series filmed at the North Lanarkshire hospital's neonatal unit.
Babies born so prematurely would have very little chance of survival if it weren't for highly-skilled staff and cutting-edge equipment.
Heather said: "David was born first and was just 1lb 9oz when he was popped into the plastic bag to keep him warm. But Grace was even smaller, just 1lb 3oz. I remember looking at them in their plastic bags, seeing how small they were and the enormity of the battle we had ahead of us began to sink in."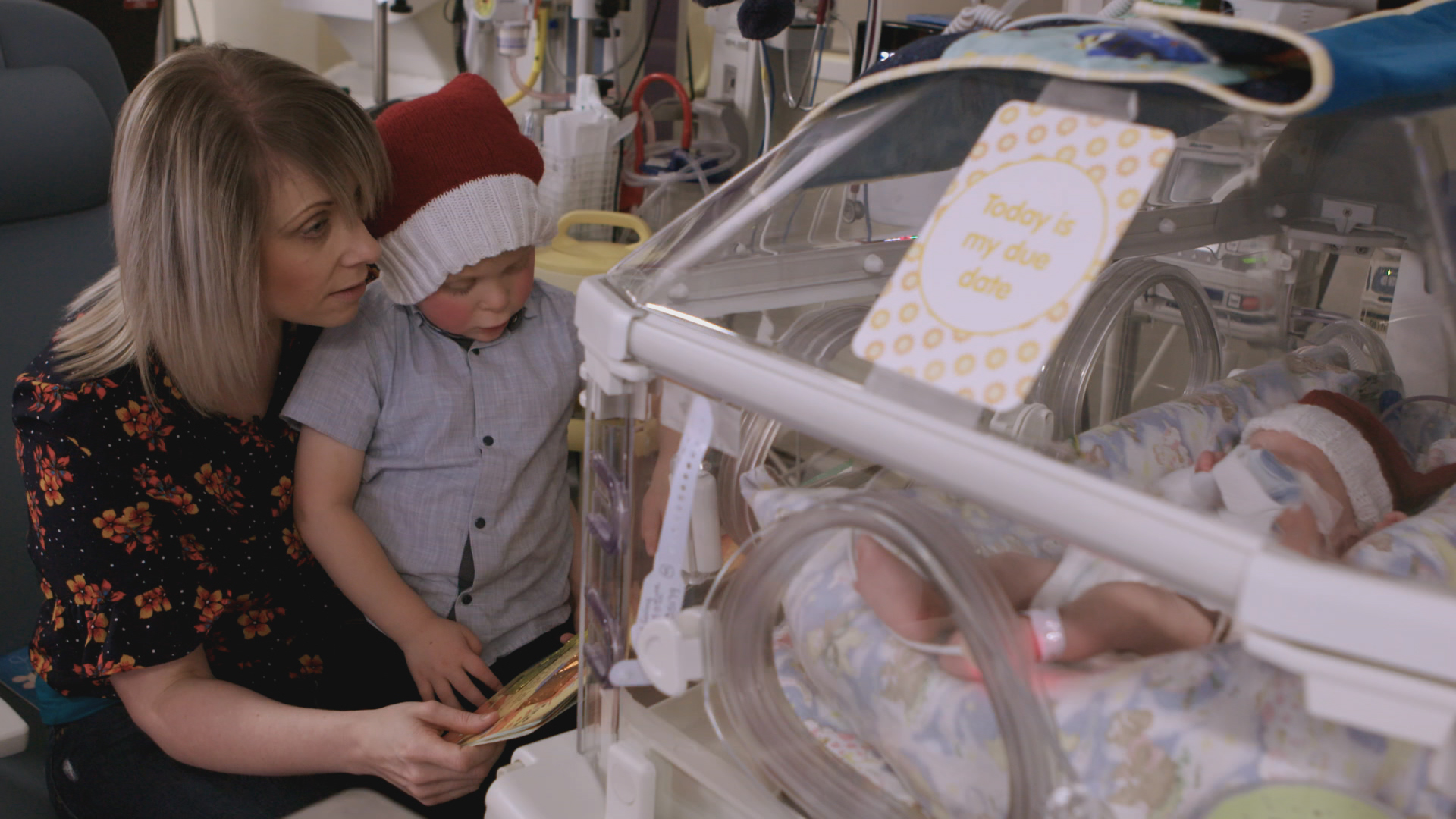 The cameras convey how every tiny milestone in the babies' lives was marked and celebrated by parents and staff.
At 23 weeks, the chances of survival are as low as 20%.
Babies at that stage still have their eyes fused shut and major organs are not properly formed.
For Heather and Colin, 35, a specialist nursing assistant, there was even more upset second time around.
Heather said: "You'd imagine we would have been used to everything. We knew we had to stand back and watch the team do their jobs, and there were lots of difficult conversations because they do need to be ventilated and they are so much more vulnerable.
"There were times of huge worry."
Despite being much smaller than brother David, Grace was the baby whom doctors decided was ready to go home first.
The unit celebrated the twins' first 100 days by giving them special cards and keepsakes.
Six days later, Grace was ready to go home.
Mum Heather said: "It was the happiest of times and the hardest of times. It felt wonderful to finally get Grace home.
"But knowing David was still so frail and vulnerable in hospital meant we couldn't be as happy as we should have been.
"Grace was still very vulnerable and susceptible to infection.
"As soon as she developed a wee cold we were torn between staying with her and getting to the hospital for David.
"We had a very poorly baby at home and wee David fighting so hard in hospital."
David, who was finally able to leave hospital after 168 days, still cannot swallow and must use a special peg feeding system to meet his nutritional needs.
He faces a number of challenges, but the family of five are now just delighted to all be together.
Heather said: "Finally being entrusted to take him home with just our own care was incredibly scary, but we've managed."
The twins celebrated their first birthday three weeks ago, and already Grace is trying her best to chatter away.
Heather said: "Grace is quite feisty and active and she gets quite annoyed when we don't understand her babbling.
"Because she is so active, we can't leave them together unsupervised as she will pull on David's tubes and we have to be careful.
"We have so much to be thankful for and can never find the words to adequately describe how we feel about the medical team who made it possible for our family of five to be here."
Tiny Lives, BBC1 Scotland, 9pm, Thursday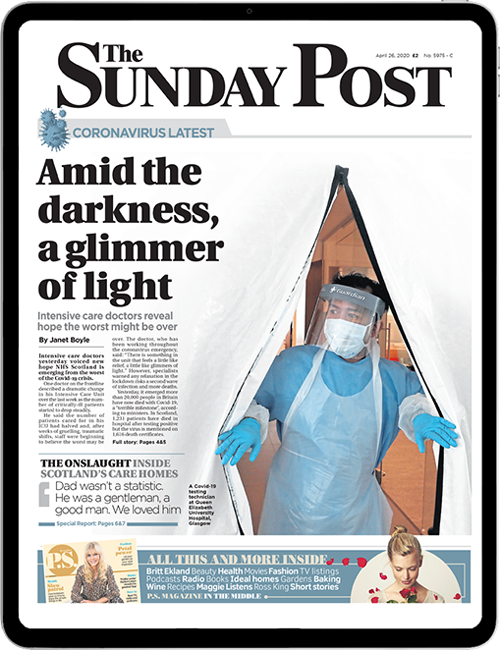 Enjoy the convenience of having The Sunday Post delivered as a digital ePaper straight to your smartphone, tablet or computer.
Subscribe for only £5.49 a month and enjoy all the benefits of the printed paper as a digital replica.
Subscribe