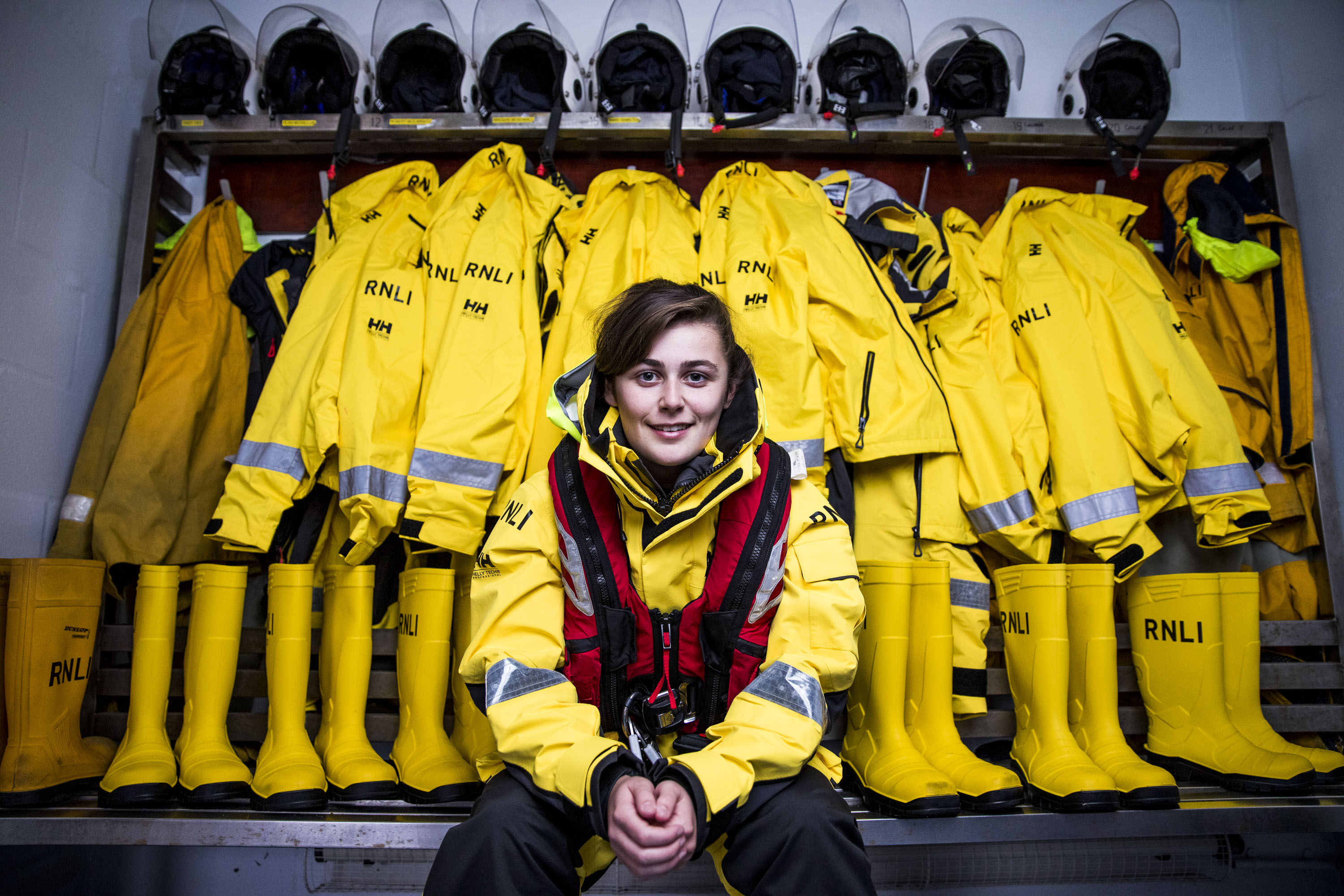 SOME things just run in families… like saving lives at sea. Just ask Gary McGarvie.
His daughter Luciana, 17, has just joined the same crew of the Girvan lifeboat he joined six years before she was born.
And Luciana says following in her dad's lifesaving footsteps is something she was born to do.
"I've always seen the yellow boots sitting downstairs and wondered if they had a size for me," said Luciana.
She is one of the new intake of teen recruits joining the RNLI across Scotland and will be spending her first Christmas on standby to go to sea.
Gary is second coxswain on the lifeboat and has clocked up over 20 years' service. He has taken to the seas in all weathers and was given a bravery award in 2015 for the rescue of a 140ft boat in a snowstorm and 90mph winds.
"I've had my share of good and bad stories over the years," said Gary, who has three other children, Celese, 22, and 10-year-old twins Valentino and Dakota with wife Naomi.
"You have ones where you are just out looking to recover bodies. And there are others where you're laughing and joking with the crews of boats at three in the morning who're making you bacon rolls because you've pumped water out.
"All my kids have grown up around the lifeboat station but Luciana has been volunteering at galas and fundraising events from the earliest age.
"As a thank you, the coxswain at the time took her out on the boat when she was just 10."
Luciana was given the chance to take the wheel, perform other duties and then helped wash the boat down when they returned to harbour.
"I'd sat in it but I'd never been to sea before," said Luciana. "I loved getting to see how things worked for real and it just made me more determined.
"I can't remember a time when I didn't want to join the lifeboat. I was bugging my dad for ages to do it and when he said I could on the day I turned 17, as I needed his consent, I was so happy."
Gary admits it was a tough decision to make.
"The rest of the crew were giving me a hard time about her joining, as well as Luciana asking.
"Knowing the sea conditions and some of the call-outs I've been on, I wanted to look after her. But it seemed such a natural thing for her to do and all the crew have taken her under their wing."
Luciana has undergone the full RNLI training since turning 17 earlier this year and says having been steeped in everything to do with the service has made things easier.
"My dad has pushed me because the boys expect quite a lot from me because I've grown up around the boat," says Luciana.
"It has helped a lot and I try to do everything really well but if I don't know I'll admit it and ask for help. I don't think of what dangers there might be, I just know I'll do what I have to."
Luciana has just been given her pager and is keen to get her first proper call-out.
Along with Gary, she will be on call throughout the festive period, including Christmas Day. And there is already family rivalry as to who'll respond quickest.
"I think she has a pile of clothes laid out handily for middle-of- the-night calls," joked Gary.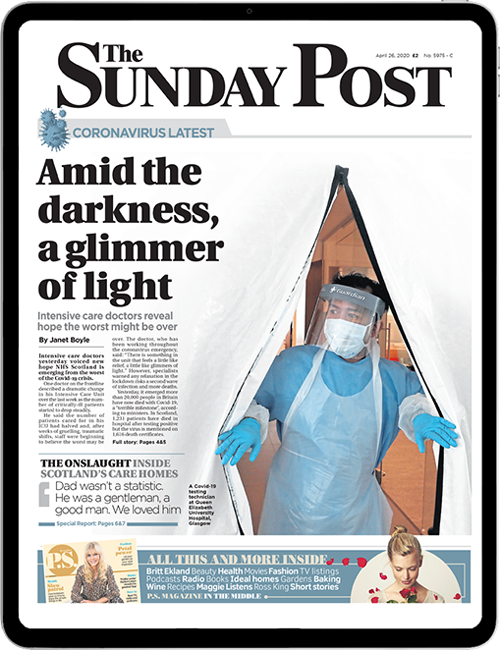 Enjoy the convenience of having The Sunday Post delivered as a digital ePaper straight to your smartphone, tablet or computer.
Subscribe for only £5.49 a month and enjoy all the benefits of the printed paper as a digital replica.
Subscribe