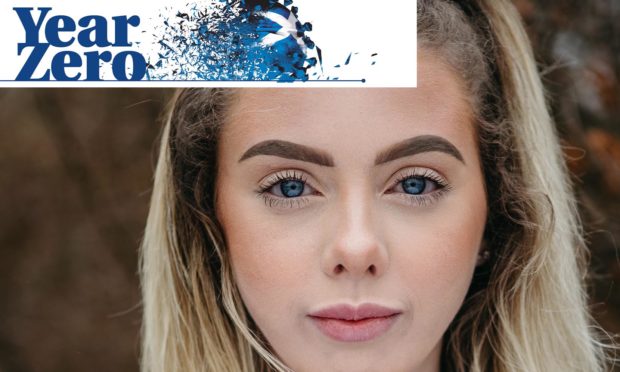 "I told him I loved him, that everyone loved him. Then I said his life support could be turned off. And then I told him it was OK to go. The nurses said he could hear me. I hope he could. I didn't want him to suffer any more."
Double-gowned, masked and visored, Cara Wilson, 19, had been allowed to sit by her dad, Jim, 57, for an hour in the intensive care unit at Glasgow Royal Infirmary. An engineer in good health, he had developed a cough, tested positive and died in May, one of the thousands of Scots lost in the ­devastation wreaked by Covid.
Today, in a series of special reports before the first anniversary of the virus arriving in Scotland this week, we chart what our country has lost and learned in the year-long onslaught.
We speak to Scotland's leading scientists, public health professionals and data analysts to detail the course of the pandemic in Scotland and review the opportunities taken to slow the devastation and the chances missed.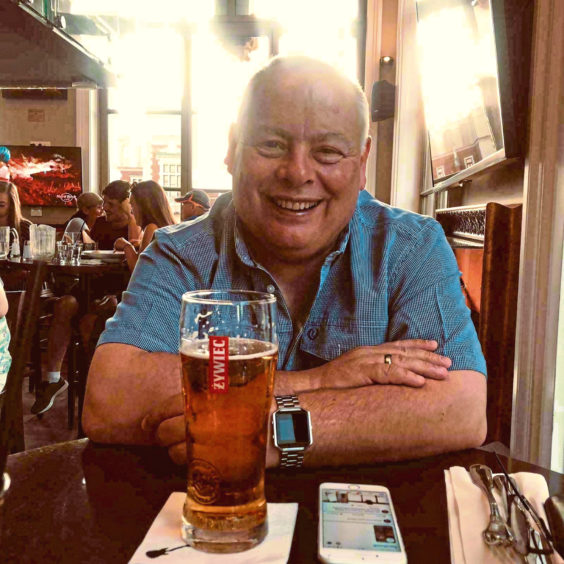 Cara is just one of the Scots to suffer awful loss during the pandemic but, at least, was allowed to see her father before his death. Many could not as victims died in hospitals without visitors, buried at funerals without mourners.
She remembers the ICU seemed frantic, noisy with alarm buzzers going constantly and staff rushing to patients as she sat by her dad's bed. She says: "I remember feeling the fear when I went on to the ward, the rushing around and the sense that everyone, the staff and patients, were ­fighting…fighting for their lives or fighting to save their lives.
"Allowing them to turn off his life support was the hardest decision I'll ever make but it was the right one. I know that.
"When I read about people saying Covid is a hoax, I think of that ICU ward. If they saw it, they would never say it."
A beauty and nail technician college student, the teenager said her dad had always been very healthy, ran races for charity and enjoyed a game of golf, before contracting Covid.
"He was the last person ­anyone would ever think was vulnerable to dying from virus," says Cara. "It began with a cough and my gran, his mum, told him to get a test."
Jim's ­neighbours in Barmulloch, Glasgow, turned out to applaud, to pay their respects as his hearse passed by.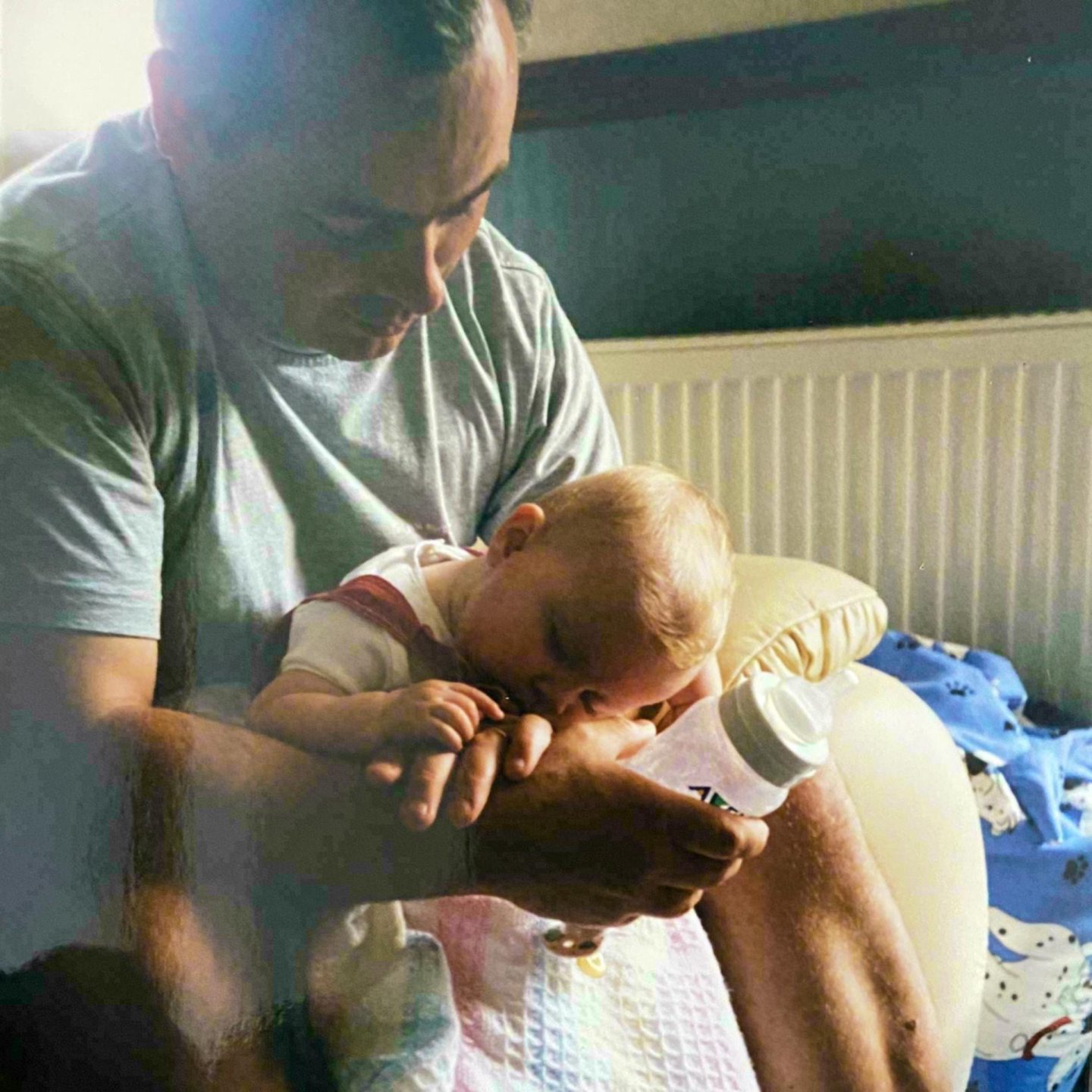 Despite her loss, Cara has found the strength to carry on her studies. She says: "I am doing it for my dad because that is what he would want but it has been a struggle for us all to cope. I am studying hard to get my college degree and will work hard and make him proud.
"Dad gave me a puppy shortly before he became ill and I dote on him. This was his last present to me. I know I must be one of thousands of daughters who have lost fathers to Covid but we don't have any choice but to get through it. I can't change it. My dad won't see me ­graduate, marry, have children.
"He won't see any of that. It breaks my heart."
Cara wears a ­heart-shaped locket, her half says "Dad", he had the other half with "Cara" on it. She says her parents were separated but remained friends, adding: "I don't want to upset my mum by talking about my grief all the time as I can see how sad she is, coping with her own. I am trying to be strong for her and the rest of my family."
Her advice to others ­struggling after a Covid death is to focus on life and value every moment. "Don't waste time complaining or on silly things. I used to hate my picture being taken, then I realised I had a few of me with dad. But I cannot live with regrets. I just have to go on knowing I had the best dad ever."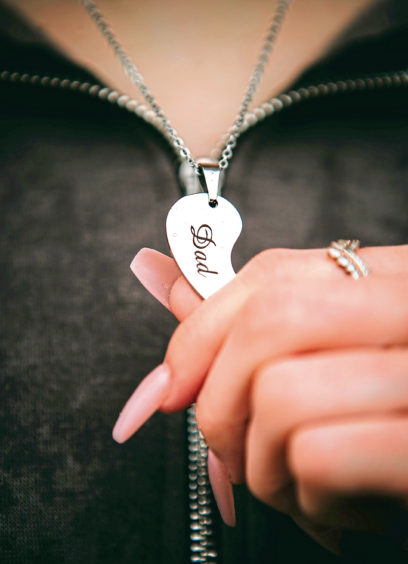 It was almost exactly a year ago when Nike employees began arriving in Edinburgh from around the world for a conference at the Hilton Carlton Hotel.
It would become Scotland's coronavirus ground zero – the country's first outbreak of a virus that would, in the terrible months ahead, claim the lives of almost 7,000 Scots as the country, along with the rest of the UK and the world, was plunged into lockdown.
Days before the conference, Scotland's former chief scientific adviser, Professor Dame Anne Glover, arrived at Edinburgh Airport after a trip to Italy, which was already battling an outbreak.
She said: "When we flew into Bologna Airport on February 14, my husband and I were really struck by the fact we were ­temperature-checked by people in hazmat suits and people were wearing masks. However, we left Edinburgh with no checks and we came back to Edinburgh and there were no checks. I did wonder at the time why we were not taking more precautions."
One of the Nike ­conference delegates who had arrived in Edinburgh from abroad brought the virus and infected colleagues during the event held on February 26 and 27.
The outbreak was not revealed until May but it is now known at least 25 people fell ill, including local kilt fitters and workers in Glasgow who shared an office with Nike. Many were not offered testing after the outbreak emerged or had their close contacts traced.
Despite this, the Scottish Government later claimed ­analysis confirmed the outbreak had been successfully contained and insisted the reason details were not released at the time was due to patient confidentiality.
It was not until March 1 that the first case of Covid-19 was officially confirmed in Scotland – a patient who had returned to Tayside from Italy.
The same day the first minister moved to reassure the public, insisting "Scotland is well prepared for a significant outbreak" and the NHS was ready for the "worst-case scenario".
Behind the scenes, there was concern hospitals would be overwhelmed, as was happening in China and Italy, and NHS chiefs were instructed to clear beds.
The discharge of hundreds of elderly patients to care homes was hastily arranged at a time when testing for the virus was not routine. Dozens of patients who tested positive were still moved while infectious as Covid swept through homes where more than 2,000 residents would die in the first wave of the virus.
Glover said: "You have to question why you would move someone who was ­coronavirus-positive into an environment with extremely vulnerable people. I don't think anyone can defend what was done then, including the government. Clearly, it was a big mistake."
Scotland's first virus death on March 13 was a patient in Lothian who had underlying health conditions. At that time, 60 virus cases had been confirmed, but testing was not widely available.
Contact tracing had also been abandoned by the Scottish Government as the UK moved to the delay phase of the epidemic.
Glover, a former chief ­scientific adviser to the European Commission, said: "We did not have the capacity. This comes down to the lack of preparedness. We should have been thinking about how we would do rapid testing and tracing when we were faced with a pandemic, but we were not prepared."
Professor Sir Harry Burns, Scotland's chief medical officer from 2005 until 2014, was becoming increasingly concerned about government strategy. He said: "They knew the virus was highly infectious and lethal. By the time we got into March and saw how it was beginning to move in the UK, alarm bells were ringing. I began to realise this needed to be stamped on very quickly. However, at that time the UK Government was just hoping it would go away.
"The stakes were high in terms of getting it under control but it never happened. I still puzzle over the decision to abandon the test, trace and isolate strategy. It is the basic way you deal with infectious disease. I suspect it was abandoned because they just thought it was going to be too difficult. Testing is complex. The problems of doing large-scale test, trace and isolate obviously seemed to them to be a bit overwhelming.
"But when you see what ­happened in other countries like New Zealand, which shut the virus down fairly quickly, a large part of that was test, trace and isolate."
On March 23, Nicola Sturgeon said acceleration of the virus was "rapid" and, following Prime Minister Boris Johnson's announcement of a national lockdown, the first minister told Scots to stay at home.
Three weeks later the first wave of the virus was reaching a peak and a sombre FM said it was "hard to report" that 1,000 deaths in Scotland had been officially linked to Covid-19.
Glover said: "We should have locked down much earlier because we could see what was happening in Italy and in China. We had a few weeks' notice. We should have acted immediately."
Hospitals and care homes were by then under siege, with many medical staff and carers struggling to source adequate personal protective equipment (PPE) amid worldwide shortages.
A report by Scotland's ­spending watchdog released last week said the Scottish Government failed to act on recommendations after three pandemic planning exercises in 2015, 2016 and 2018, including measures to ensure access to PPE and to quickly address social care capacity.
Burns said: "We should have stockpiled PPE and it was clear that hadn't been done. Pandemic preparedness was inadequate." By May, case numbers and daily deaths had significantly fallen and ministers began formulating a plan to ease lockdown and reopen the economy amid fears the end of the UK Government's furlough scheme would lead to mass unemployment.
Scotland's test, trace and isolate system finally went live on May 28 and, amid a heatwave, some restrictions were lifted, allowing outdoor gathering despite scientists warning it was too soon. That weekend parks, beaches and beauty spots were packed.
On June 26, the first day ­without virus deaths since March 20, the first minister declared Scotland was "not far away" from eliminating coronavirus and the following week lockdown restrictions were eased further to allow more socialising and some travel.
Many Scots embraced the newfound freedom by taking to beer gardens and booking summer holidays abroad, unwittingly sowing the seeds of a devastating second wave of the virus.
Glover said: "Last summer most of the strains that were imported back into Scotland came from Mediterranean countries where people had gone on their holidays. We should have asked people to forgo those holidays for the health of the nation."
Burns was left dismayed as case numbers rose: "We knew vaccines would come along and we would defeat the virus but the socialising returned. We took the brakes off too early."
On June 7, the Scottish Government did introduce a mandatory self-isolation period for people flying in from abroad but, we reported, officials did not carry out a single follow-up check on travellers in the four weeks after the law changed.
The virus was rapidly ­spreading again and the first major outbreak after the first wave emerged in Aberdeen's pubs and clubs in late July, forcing the Scottish Government to lock the city down in early August. Meanwhile, more patients were reporting suffering severe, debilitating symptoms, including fatigue and breathing, difficulties for weeks, sometimes months, after testing positive.
Scientists would later ­estimate 10%-20% of patients would suffer so-called Long Covid as resources were directed to additional support, research and clinics.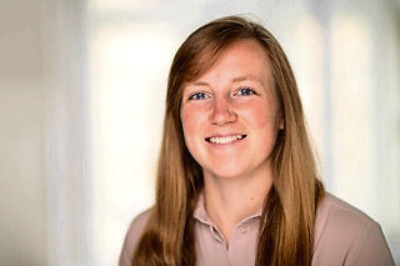 In September, meeting friends and family was banned across Scotland and on October 7 the central belt was placed under the toughest restrictions since May as more than 1,000 cases a day were recorded and deaths rose.
A new five-tier system of restrictions was imposed on November 2.
As the second wave gripped Scotland, there was a glimmer of hope when the first vaccine was approved for use in the UK on December 2. Scots began receiving Pfizer/BioNTech jags on December 8.
However, a more ­infectious UK variant of the virus had emerged in the UK. The first cases were confirmed in Scotland on December 15, with the First Minister saying they dated back to November.
As the mutant variant became the dominant strain Sturgeon had no option but to perform a U-turn on a planned five-day relaxation of restrictions during the festive period, limiting indoor gatherings to Christmas Day. At midnight, the country would return to lockdown.
Glover said: "My worry at that time was would the new variant be more lethal. I was also worried about whether or not it would reduce the effectiveness of some of the vaccines. What we hope now is the UK variant will out-compete any other strains because it does not seem to be more harmful or reduce the effectiveness of the vaccines we have available.
"But we are seeing new strains introduced into the UK that might be more problematic in terms of evading the vaccines we have. I'm still concerned about variants of the virus."
The approval of the Oxford/AstraZeneca vaccine on December 30 brought fresh hope but it was tempered by a new "stay at home" order for mainland Scotland, brought in a week later.
On January 9 the number of people in hospital with the virus rose to 1,596, the highest since the pandemic began.
Then, on January 12, the grim milestone of 5,000 deaths of people who had tested positive for the virus was reached. Just over two weeks later the official death toll passed 6,000, making Scotland one of the world's worst-hit countries.
Test and trace took a long time to start.

Dr Hannah Ritchie 
Academic Hannah Ritchie, who has tracked the virus in her role as head of research at scientific publication Our World In Data based at Oxford University, said the number of people who had died from the virus in Scotland might be far higher. She said: "We can understand how much the confirmed death toll might be undercounting by also looking at excess mortality metrics.
"The National Records of Scotland report 6,324 excess deaths for 2020. That was 11% higher than the five-year average. The official Covid death toll in 2020, reported by the government and based on a death within 28 days of a positive test, was 4,578. That's 38% lower than the excess deaths over the year.
"The National Records of Scotland also report the number of people with a mention of Covid-19 on their death certificate – this includes people that had a positive test result, but also probable cases where a doctor deemed Covid-19 to have played some role in their death. The 2020 figure for this was 7,448 deaths."
Dr Ritchie said the death toll could have been lower had the Scottish Government introduced measures to control the epidemic sooner. She said: "Many of our European neighbours reacted earlier last spring and put distancing and lockdown restrictions in place. Even a week's delay when infection rates are high can make a large difference to the overall death toll.
"It could also have increased testing capacity much more quickly. The test-and-trace programme took a long time to get up and running. And a lack of quarantine, testing and barriers to international travel has limited Scotland's ability to eliminate the virus. We are only now bringing in travel restrictions that should have been in place almost a year ago."
From February 15 all air ­travellers arriving in Scotland from overseas were required to quarantine in a hotel for 10 days. However, hotel quarantine only applies to 33 countries in England, leaving a loophole that means arrivals can travel on to Scotland using public transport to avoid the mandatory hotel stay.
Glover said Scotland was still at risk of a third wave of the virus unless border rules were strengthened. She also urged the Scottish Government not to ease lockdown restrictions too quickly.
She added: "If we ease ­restrictions like we did last time when the scientific advice was not to ease them, there's every chance we will get a third wave.
"Making the same mistake twice would be inexcusable. We would not want that to happen."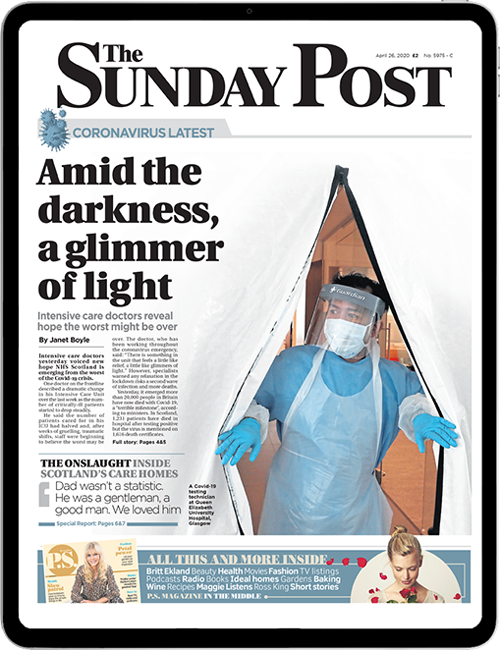 Enjoy the convenience of having The Sunday Post delivered as a digital ePaper straight to your smartphone, tablet or computer.
Subscribe for only £5.49 a month and enjoy all the benefits of the printed paper as a digital replica.
Subscribe