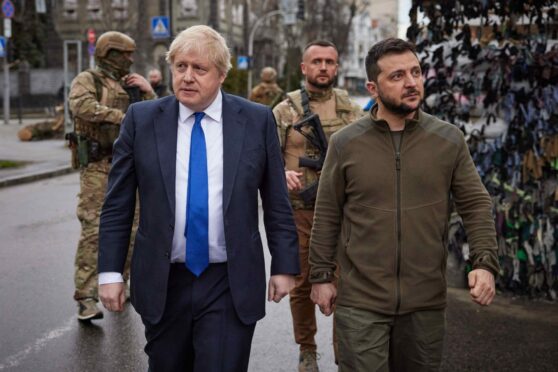 You don't have to be a political anorak to have been gripped by the high drama at Westminster.
We saw the writing on the wall when Boris Johnson was booed as he arrived resplendent in his tails at St Paul's Cathedral for the Queen's Platinum Jubilee thanksgiving service.
On the Monday morning, we heard there was going to be a vote of confidence in the Prime Minister. MPs had obviously gone forth to their constituencies over the holiday weekend and been told by some of their constituents exactly what they thought about Partygate.
The build-up to the vote itself was fascinating, I can only imagine what the atmosphere was like in the Houses of Commons. MPs were queuing to get into the committee room to decide Johnson's fate, with Theresa May even dressing up for the occasion in a black lace evening dress and glittery heels. She was clearly relishing the moment.
In the end, he survived the vote with 211 Conservative MPs supporting their party leader but he emerges bruised and battered from the showdown, with many questioning how long he can survive after losing the confidence of 41% of his MPs. There has been scathing criticism about his leadership skills, with the rebels within his party attacking his integrity and ability to rule.
The Scottish Conservative leader Douglas Ross has also had his leadership skills questioned after performing not one but two U – turns about whether the prime minister should resign. Who would want to be a leader? It must be the most stressful and challenging position to be in.
Some people are clearly born to the role. As Boris Johnson was getting a kicking in the UK, Ukraine's President Zelensky has been showing the world how a leader can inspire his people. At great personal risk he's been visiting front-line positions and meeting citizens evacuated from their homes.
When Russian tanks first rolled into his county, Zelensky didn't flee the country but stayed put, sending out a powerful signal that Ukraine was not going to roll over. It gave his people the belief that they could drive the Russians out.
The comedian-turned-politician sent out selfie-style video messages dressed down in khaki T-shirts to reassure Ukrainians that he was with them and believed in them. He recorded speeches for the US Congress, Westminster and even the Grammy Awards appealing for international help.
And that's what we all want in a leader – that reassuring feeling that the person in charge really knows what they're doing. I've had a couple of really good bosses that made me feel like that. I asked one of them why he thought others were happy to follow him. He believed it was because he was willing to make decisions where others were afraid or reluctant to. They may not always be the right decisions he clarified, but at least he was willing to make them.
I get that, I hate making decisions on other people's behalf. Perhaps that's a trait of being the youngest child. You're so far down the pecking order that you're rarely asked your opinion about anything. The oldest child is much more likely to lead the way. In fact there is evidence to back this up, suggesting that almost half of CEO's are an eldest sibling.
My big sister was very much in charge and the rest of us would follow her unquestioningly, even, as it turned out many times, into potentially dangerous situations. My mum still shivers at the memories.
Sometimes though, there seems to be no logic to how someone ends up being a leader. I interviewed Donald Trump a couple of times before he became president of the United States and would never have imagined this man would go onto to become the leader of the free world. I just didn't feel any charisma.
Coincidentally, I've been glued to the brilliant Borgen this week. It's a Danish drama about coalition politics. I know, I know, it sounds dull as dishwater but it's fascinating. It's all about leadership and the effect power has on an individual. I wonder whether our PM is watching it?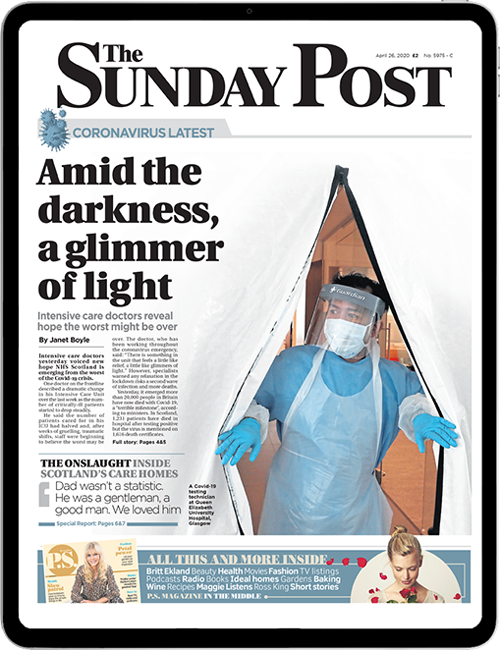 Enjoy the convenience of having The Sunday Post delivered as a digital ePaper straight to your smartphone, tablet or computer.
Subscribe for only £5.49 a month and enjoy all the benefits of the printed paper as a digital replica.
Subscribe