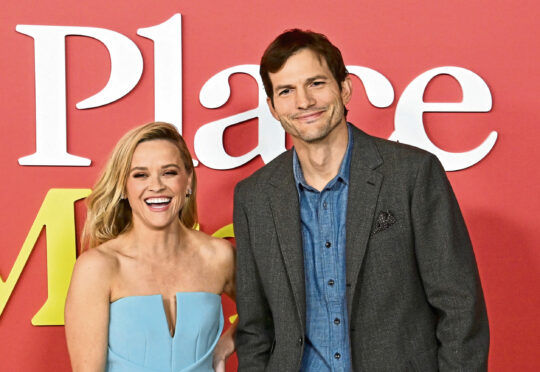 Some actor pairings just have that indefinable romantic chemistry between them. Like Leonardo DiCaprio and Kate Winslet, Meg Ryan and Billy Crystal, or Natalie Wood and Richard Beymer.
Perhaps Reese Witherspoon and Ashton Kutcher will be a couple of names to add to the list?
I sat down with the pair of them last week ahead of their new romantic comedy, Your Place Or Mine.
It's a body-swap comedy…sort of! Kutcher plays a chaotic and perpetually single creative living in New York, while Witherspoon is an uptight accountant with children who runs her life like clockwork.
They swap lives for a while and their lives are turned upside down.
The movie means there's not a lot of screen time shared between the pair of them so it's a real achievement the movie manages to make the chemistry between them work.
I put that down to Witherspoon. As well as starring, she's the producer of this cracking comedy which is out in time for Valentine's Day.
"I'm a pretty tough producer," laughed Witherspoon. "It's great to be able to show up for yourself. I've been showing up for other people for years and years. To be able to be responsible and take care of the crew and build these families is great"
No one had more praise for her though than Kutcher – and you could tell he was being genuine as he gushed about her abilities.
"I will confirm as a third party that producer Reese absolutely adores working with actor Reese," said Kutcher. "She shows up, she's punctual, she knows her stuff, she knows exactly what she's doing and is kind and respectful to everyone there."
Nothing like giving the boss a bit of praise, eh? If and when there's a sequel you can be sure he'll be the first name on Witherspoon's teamsheet!
She asked Kutcher who he preferred and, without hesitation, he replied: "Friend."
How sweet is that? Kutcher said much of the movie was filmed separately, but Witherspoon made sure everything went according to a strict plan.
"She's extraordinarily busy, I'm extraordinarily busy, we have families, kids, other jobs…so coordinating all of that? One of the beauties of this film, and she had her part of the movie and I had mine, is that the co-ordination was so we could each get our own sides done and then have our scenes together. It was an extraordinary piece of magic."
The pair are "de-aged" for the movie at one point – I've asked Industrial Light & Magic if they can do the same for me!
"We had to do a sequence where we were 20," said Witherspoon. "I was like, 'How many filters does this camera have??'"
I don't know, Reese, but if I could borrow it once you're finished, that would be great!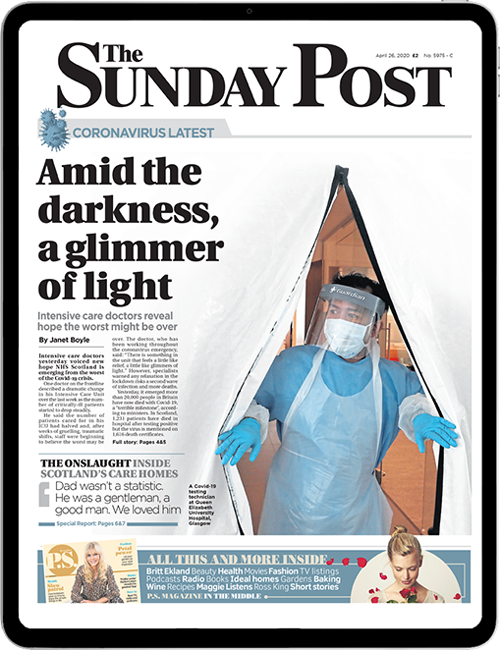 Enjoy the convenience of having The Sunday Post delivered as a digital ePaper straight to your smartphone, tablet or computer.
Subscribe for only £5.49 a month and enjoy all the benefits of the printed paper as a digital replica.
Subscribe