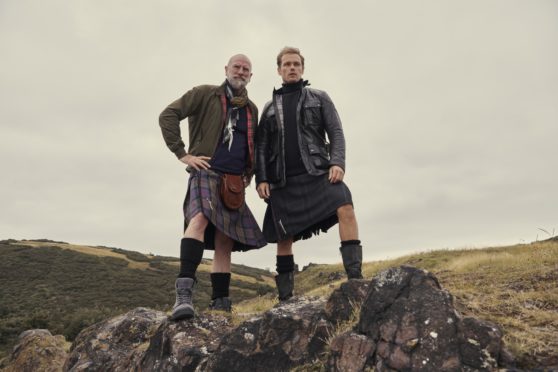 When the pandemic put filming of the new series of Outlander on hold, two stars of the Scottish-set series decided to create their own love letter to the country.
Sam Heughan, who plays Jamie Fraser in the hugely popular historical fantasy series, which is set in the time of the Jacobite risings, teamed with his former co-star and close friend, Graham McTavish, to create a travelogue TV series and an accompanying book.
They spent lockdown writing Clanlands, a description of their road trip around the Highlands in a campervan, where they visited historical sites that have featured in the series like Glencoe and Culloden, as they reconnected with their homeland.
"Without lockdown, we wouldn't have been able to write the book, which we spent four months working on," explained Sam. "We'd talked about doing something together for a long time – maybe a podcast, and then it developed into a TV show. I also thought it would be great to do an accompanying book. Graham's an avid reader and a great writer, and it all just came together."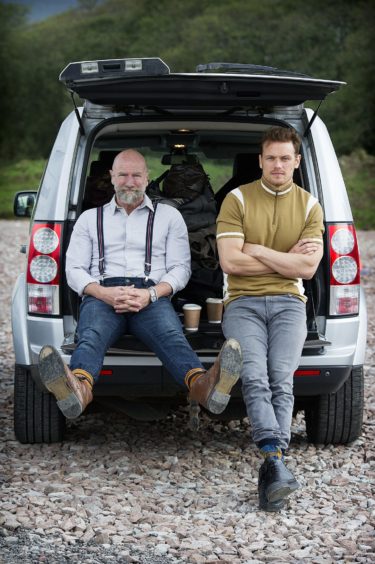 Graham, who played Dougal Mackenzie in the show's first two seasons, said: "The book concentrates on a trip we made around Scotland last September, but it also delves into the history of Scotland, our personal histories, our careers and friendship."
And Graham, who returned to Outlander's fifth series earlier this year as a different character, Buck Mackenzie, hopes their book can be used as a travel guide by visitors once travel restrictions are lifted.
"Hopefully it acts as an invitation and inspiration for people to come to Scotland, using our book as a reference and learning about the country in a different way," he said.
---
Where the hit show was filmed and inspired by
---
Outlander is based on a series of books of the same name written by American author Diana Gabaldon, who writes the foreword to Clanlands. The novels tell the story of former Second World War nurse Claire Randall, who in 1945 finds herself transported to Scotland in 1743, where she meets Highland warrior Jamie Fraser, played by Sam.
The books and TV series have been a huge tourist draw for Scotland. Research earlier this year by Glasgow Caledonian University found visitors to sites used in the series had risen 45% since filming began in 2013. But Sam believes the impact of the show on visitor numbers wasn't appreciated at first. "I've seen the rise of tourism around Outlander but I don't think the government or tourism department realise how big it's been for Scotland," the 40-year-old from Dumfries said.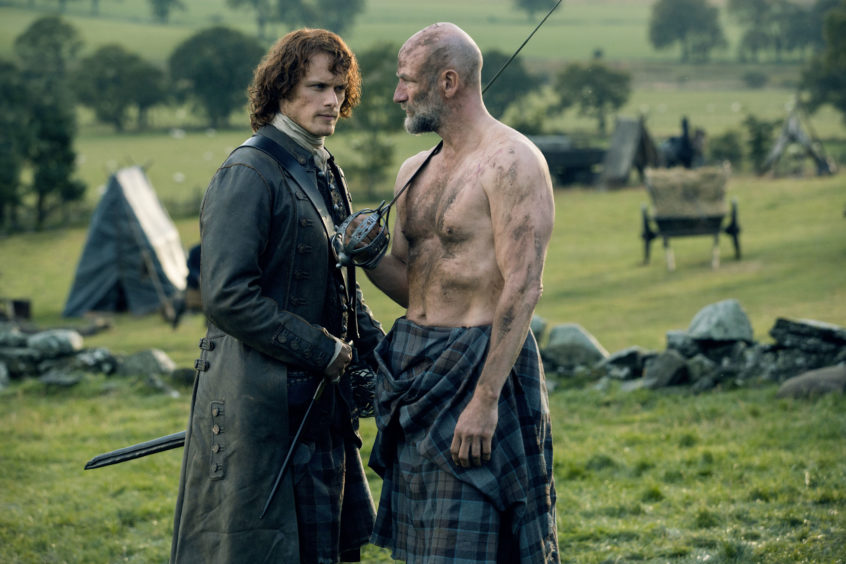 "Look at the numbers. Doune Castle, for example, has seen a 200% increase and managed to rebuild part of the castle due to Outlander tourists. Outlander has been huge for Scotland and we'll probably see that resonate for a long time.
"It's been an organic build with the tourism department but I think they're doing a great job and we've been working with them on it. I remember shooting season one in an old industrial warehouse at Cumbernauld. No one in Scotland knew we were there but the Outlander fans did, who turned up wanting pictures. People in America and around the world have been more aware of what's going on than people in the UK, but it's certainly changed a lot and there's been a real snowball effect."
After the initial round of filming last year for the travelogue TV series, called Men In Kilts, Sam and Graham reconvened in the summer when restrictions were lifted to finish shooting. The show, and book, is a breezy roadtrip full of banter between the chalk-and-cheese friends.
"We complement each other," said Sam, who was announced last week to be starring opposite Priyanka Chopra-Jonas and Celine Dion in new romantic drama film, Text For You. "If I'm the doer, he's the thinker."
Graham, who has also starred in The Hobbit movies, Rambo and Creed, continued: "I'm impossibly grumpy and Sam isn't, so he helps me to temper my grump. We've always got along – he's fun and has lots of energy, but I'm an element of restraint in some of the things he would like us to do. He persuades me to do things against my better judgment."
Tandem bicycles, ski chairlifts and campervans all feature, but it was a vintage motorbike and sidecar that almost spelled the end for 59-year-old Graham, who is based in New Zealand. Sam was driving the old bike, which continually cut out, while Graham rode shotgun.
On one of the occasions when the engine died, the bike's owner was attempting to kickstart it while Graham sat in the sidecar. The poncho Graham was wearing became caught up in the sidecar's wheel, and his head was dragged down to the axle as the owner continued his attempts to restart the bike.
"It was a scary moment," admitted Graham. "At the time and in the immediate aftermath, I was in shock, because he had kickstarted it so many times previously that I knew how many attempts it took. So when the poncho caught and I was yanked forward, the thought of the engine starting on the next attempt was terrifying."
With two of the show's most popular stars travelling around Outlander locations that attract the most dedicated fans, it could have proved problematic, but Sam says people were struggling to believe it was really them.
"I think they were slightly confused, wondering if that was actually us in a campervan or on a tandem bicycle. At one point, we found ourselves driving down the course of a marathon in the van and I got stuck in the gates of a castle, which was part of the route for the runners, so they were rather upset when they couldn't get past. Let's just say they weren't looking for autographs."
The experience has been such an enjoyable one for the duo that it has triggered an even greater love for their homeland and they are already planning more adventures together.
"There is so much more to do, because the stories keep going and we've barely scratched the surface," said Graham. "The moments we were together in the campervan when we were just bantering back and forth with each other were so relaxed and fun that we forgot at times we were doing a job. It was like we were on holiday. And the book was like a long conversation that just so happened to be written down. We had great fun and I hope that comes across."
While they had great fun learning about the real-life historical moments, Sam promises that the fantasy world of Outlander series six will begin filming in the not-too-distant future.
"We're gearing up to start shooting again," he revealed. "It's just taken a bit longer because it's such a big show with so many factors, but the producers have worked out a way to make season six happen, which is great news."
---
Clanlands: Whisky, Warfare And A Scottish Adventure Like No Other is out on Tuesday from Hodder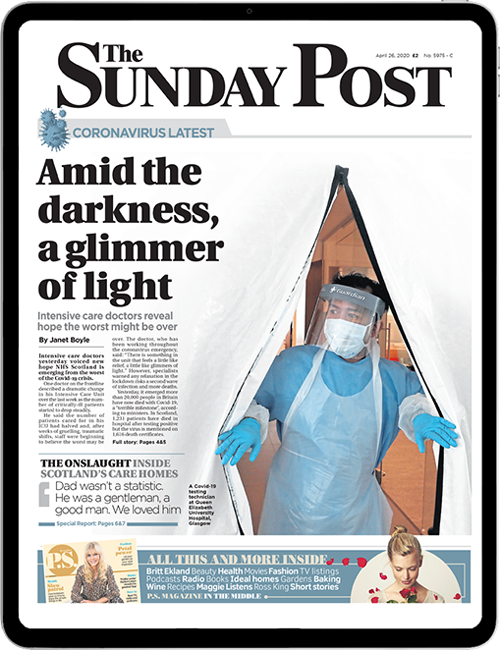 Enjoy the convenience of having The Sunday Post delivered as a digital ePaper straight to your smartphone, tablet or computer.
Subscribe for only £5.49 a month and enjoy all the benefits of the printed paper as a digital replica.
Subscribe