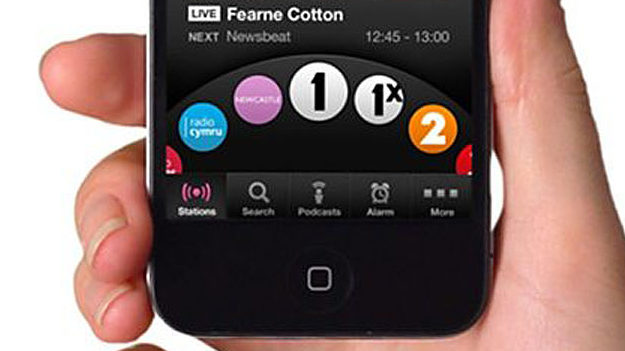 THE former head of BBC Radio Scotland says voters need radio more than ever in these turbulent times.
Jeff Zycinski said the airwaves remained the most informative, entertaining place to explore the big issues.
While the arrival of television in the 1950s caused many to expect radio listening figures to decline, audience numbers have risen steadily in recent years.
Latest figures show 95% of Scots, and 98% of retirees, will listen to radio at some point during the day.
Jeff, 55, helmed the station from 2005 to 2017 and presided over an audience rise from 904,000 in 2009 to 952,000 when he stepped down last year.
The veteran broadcaster, who lives in Inverness, believes politicians must endure more sustained grillings on radio where more time can be spent on each item on the news schedule.
And, he says, the traditional dividing lines between TV and radio have been blurred by the internet, with video footage of radio interviews posted online now frequently picked up by TV news bulletins.
The broadcaster, who publishes his memoirs this week, said: "Video didn't kill the radio star. In fact, we brought cameras into studios.
"You will often see clips from radio studio interviews on news programmes.
"Radio news and current affairs can devote more time to trying to get the truth out of politicians, whereas TV programmes don't have that time on air.
"Three hours of Good Morning Scotland gives plenty of time to explore the issues and often set political issues of the day.
"There is no hiding place for politicians on radio because journalists have the opportunity to ask the questions.
"There are, of course, politicians who refuse to come into the studio, the ones you can chase for months."
Days after his old bosses unveiled the line-up for their latest news programme, The Nine, on the new BBC Scotland TV channel to be launched in February, Jeff said the magic of radio was its accessibility, as people can listen in their car, at home, at work, in cafes and shops and on their mobile phone.
He said: "TV demands that you sit and watch it.
"Listening allows people to get on with their lives while soaking up news, music, other people's views and lives, with radio phone-in.
"Radio learned to engage and become part of their lives.
"I remember sitting in meetings 25 years ago when TV bosses would tell us that radio would die.
"They predicted that no one would be listening in today.
"Everyone was TV-focused and said radio would become almost obsolete.
"However, with the growth of local and online stations, nothing could be further from the truth.
"People listen in their cars, kitchens, laptops, shops and indeed almost everywhere you are likely to be at any point in the day."
Since the launch of digital radio, scores of new stations aimed at niche groups have been launched, while localised services have thrived.
Jeff's love affair with radio began in his home in Easterhouse, in Glasgow's east end.
He said: "I would write to radio stations when I was a teenager, hoping that one day I would be on the air.
"I studied psychology at Glasgow University and then journalism at Cardiff University before getting a job at Radio Clyde."
Now his three decades in radio have been chronicled in his new book, The Red Light Zone.
It's an entertaining, rambunctious account of his 30-year career which he calls a "laugh'n'tell".
Published by Lunicorn Press, the book tells of triumphs and catastrophes at the BBC, which, Jeff says, can be "a bit bonkers at times", like any huge organisation.
"However, I've tried not to let my frustrations bubble over into bitterness.
"I enjoyed my time at the BBC and am still a big supporter of public service broadcasting and radio in particular."
Dismay at cuts in funding are laid out, too.
"There were arguments with commissioning editors in London who, year by year, cut back on the programmes they would buy from our production teams.
"These included axing shows for Radio 1 and Radio 4 Extra so that money intended for Radio Scotland went to subsidise those remaining network programmes.
"Unlike TV, there was no policy of buying a certain quota of radio programmes from Radio Scotland."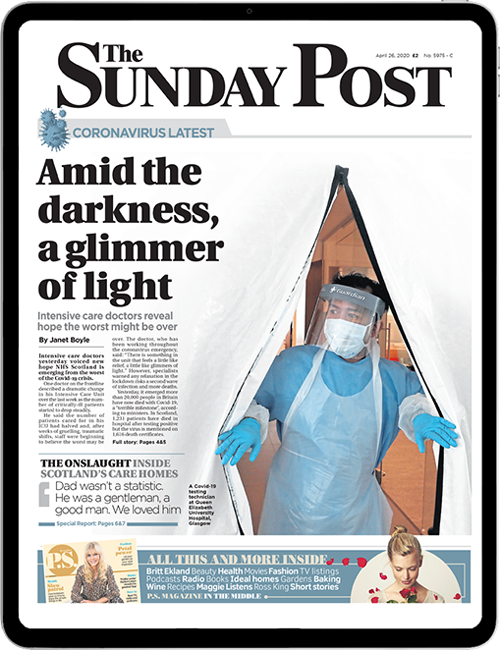 Enjoy the convenience of having The Sunday Post delivered as a digital ePaper straight to your smartphone, tablet or computer.
Subscribe for only £5.49 a month and enjoy all the benefits of the printed paper as a digital replica.
Subscribe