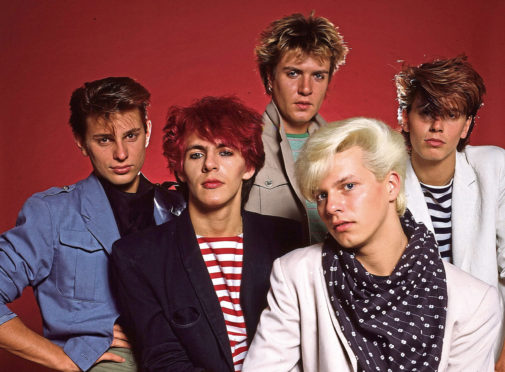 An '80s icon loved by millions? Sadly it's not me – but Duran Duran legend John Taylor.
I got the chance to Zoom-call the man who founded one of Britain's most successful bands ahead of their 40th anniversary concert…sort of.
The pop pin-ups had planned a huge show in Hyde Park this year to celebrate four decades of hits but the small matter of a global pandemic got in the way. Happily, the gig has been rescheduled for July 2021. And live music is just what's needed to bring everyone together after a difficult year, according to John.
"We've got some good songs, songs people like to hear and we love to play! So it's a good formula," says the bass guitarist.
"The lockdown thing, particularly being in America and witness to the divisiveness of the politics here (and to some degree in the UK as well)…I was sad music didn't get to happen.
"If ever there was a time for people to be standing together it was this year. But we've made it and I'm looking forward to getting back to that. It's the thing I'm most proud of being in a band for, frankly. When I look out there and I just see everybody. It's like Quality Street or Liquorice Allsorts! It's everybody, music lovers of the world unite. I love being part of that."
John says the band behind hits like Wild Boys, Planet Earth and Rio are raring to go, having been together for four decades, which is more than most marriages! Thankfully they make for good bedfellows these days.
"It's more like a brotherhood," he adds. "We formed the band and became like brothers. They're the nearest thing I have to siblings. And they're siblings who are partners so it's tricky, but thankfully we don't have to go to bed with each other. That's one area where we don't have to get involved with each other!"
As for his personal life, John says life in lockdown Los Angeles has been good for him and wife, Gela Nash-Taylor.
"There's always some silver lining to be found," he said. "We spend six months of our lives apart each year, whether I'm on tour or in the studio working with the band which is always in London.
"We spend half of our lives saying, 'What are you doing, why aren't you here?' It has been nice, I have to say, just to get to know each other again. And all of our kids, they all came to Los Angeles for the lockdown, so we're all in walking distance of each other for the first time in years."
John has put to good use the extra time afforded by lockdown, polishing up on some skills.
"I've been painting a lot, which isn't new. I went to art college when I was younger. I've really been loving that. I've been taking piano lessons for a couple of years now.
"My dishwashing and drying has definitely gone up. My husbandry skills have gone up. Every couple I know, their marriage has gotten better or they've separated. It's really been a testing time for relationships."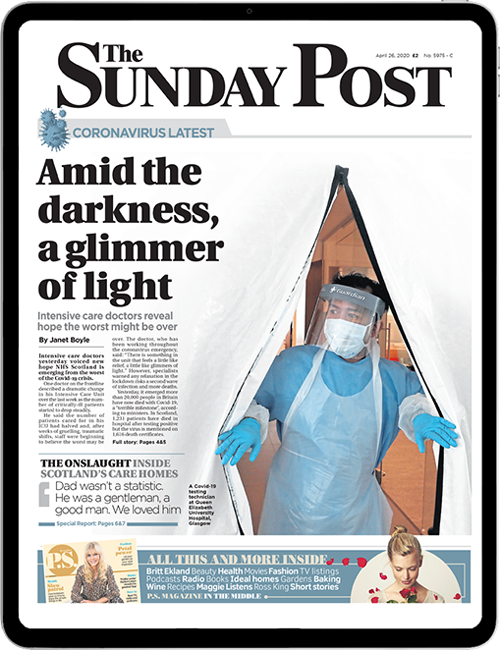 Enjoy the convenience of having The Sunday Post delivered as a digital ePaper straight to your smartphone, tablet or computer.
Subscribe for only £5.49 a month and enjoy all the benefits of the printed paper as a digital replica.
Subscribe