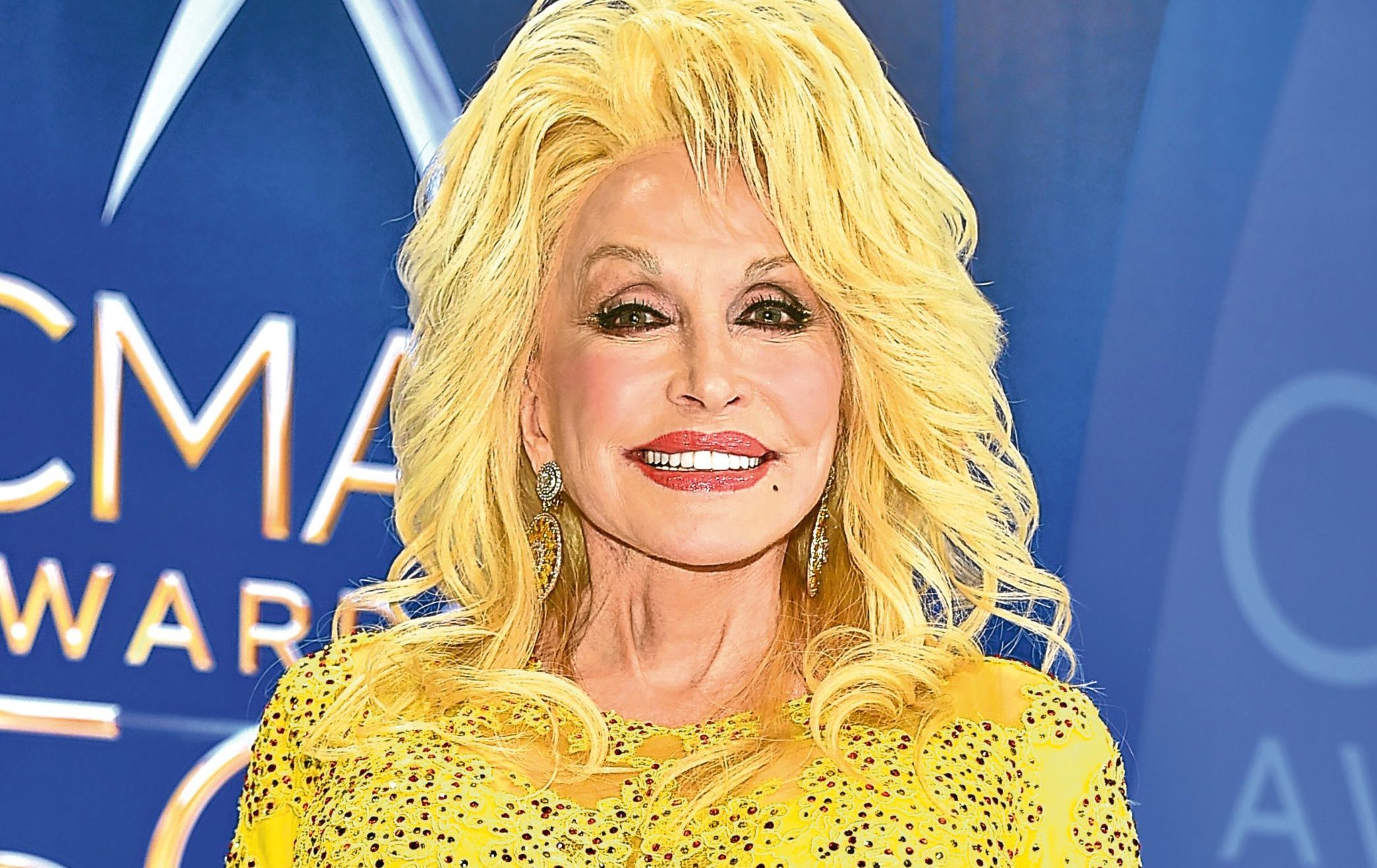 IT might be the Year of the Rooster in China, but in Britain, 2017 promises to be the year of the jeans and cowboy boots as country music makes a big comeback — not that it ever went away.
At least that is what Queen of Country 'n' Western, Dolly Parton, reckons.
"Country music has been going for ever and it has never gone away, but it does look like it is going to get a real big boost in 2017 and that is such a thrill," she said.
So, grab your Stetson, pull on your cowboy boots, but leave the spurs at home — they might catch on the upholstery in our pink convertible Cadillac.
Nope, we ain't goin' lyne-danssin, we're goin' to the Grand Ole Opry, or at least the British version of it, which could be anything from a major concert hall to the local pub.
Think country and you'll probably think Dolly Parton, who was born among the Smoky Mountains of Tennessee, in 1946.
As a child, she began singing with local family bands and made her first radio broadcast before hitting her teens.
"We pretty much defined our music as 'mountain music'," she said.
"I especially loved the banjo, and an old man who lived up the road showed me the old claw hammer way of playing.
"I can still do it when I don't have these long fingernails on. My song, Applejack, was based on my childhood days.
"I was actually born in a lovely little place called Sevierville and, let's be honest, we were a poor family," said Dolly.
"I know people like the rags-to-riches story and a lot of actors and others say they came from a poor background. I really did. My Daddy — Robert — and my mom — Avie — had 12 children. I was number four.
"Daddy was a tobacco farmer, which was a real rough living. We all lived in a little cabin at a place called Locust Ridge.
"Music was with us all the time. We didn't have much, but we had family and we had friends and I had a grandfather who was a preacher and loved singing to the Lord.
"We all joined in. It didn't matter if you had a good voice or not, we sang our hearts out."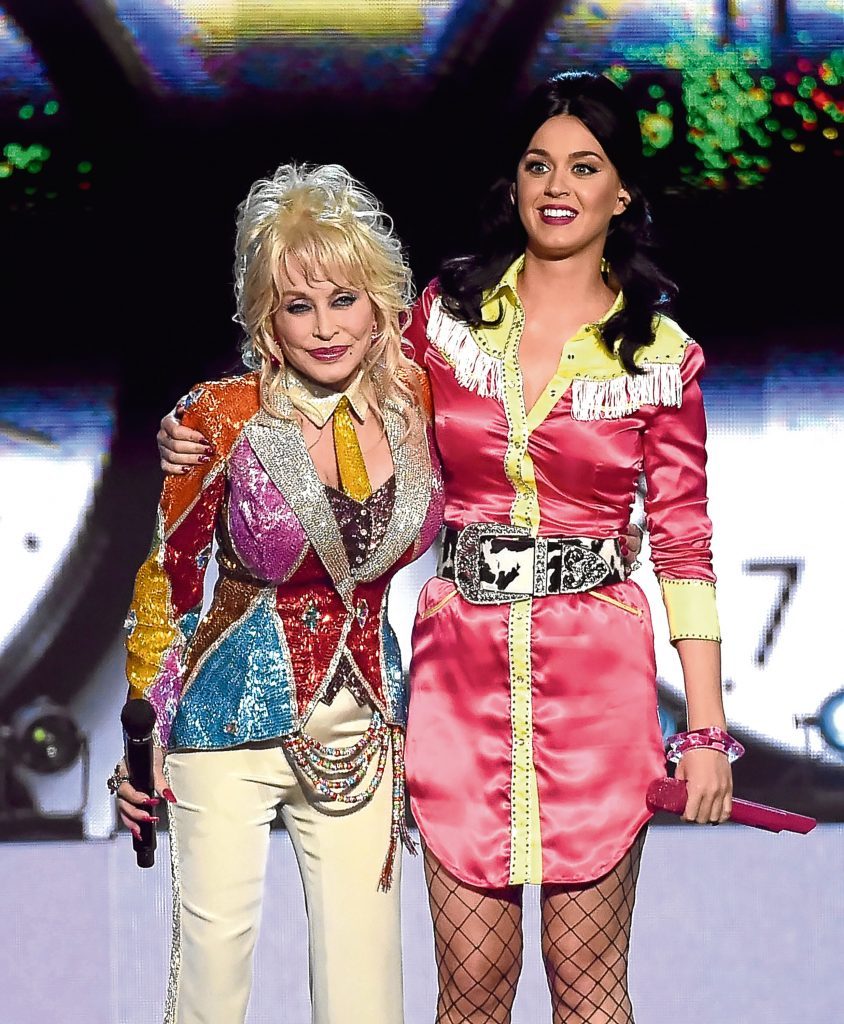 When country music took us by storm in the late 1960s and early 1970s, Dolly was right there among those leading the charge.
Another was the Man in Black, Johnny Cash, and Dolly first sang on the same programme as him when he was just 13.
"He was so good to me, really kind," said Dolly. "Of course I was nervous, I was just a kid singing at the Grand Ole Opry.
"Everyone was really very helpful, but I remember Johnny Cash speaking to me and I was just, well, wow.
"He gave me some good advice. He told me to go where my heart led me and not to worry about what other people said I ought to be doing. It was such good advice.
"They tried to turn me into a pop singer at one time, but I was never comfortable at that and it didn't really work.
"Still it taught me not to do what wasn't right for me.
"Finally, people listened to me and let me get on with my country music.
"I had learned more about performing and my presentation. It's important to know what an audience wants. You can't just give them anything.
"They have gone to a lot of trouble to buy your recordings or come and see you perform. They deserve something special.
"I never forgot that advice from Johnny. He was a great man, a true legend and we used to see each other a lot. He was thrilled when Britain fell in love with country music."
Johnny Cash once said: "It was great to see country become so popular in Britain.
"I remember stepping on the stage at Wembley and seeing and hearing thousands of people give a great big welcome. That was one of the greatest thrills of my life.
"Other country singers will tell you the same. It was exciting to hear that there was a country boom in Britain because the British are well known for taking a good look at you before deciding if they want to be friendly. We value their friendship a lot."
In Britain, the seeds were probably sown by the heroes of the Western films. Roy Rogers, Gene Autry and Tex Ritter were among the singing cowboys as successful with a 78 as they were with a Colt 45.
But it was the likes of Tennessee Ernie Ford, Slim Whitman and Frankie Laine who spread the country gospel in the 1950s, aided and abetted by Bill Haley and the Comets and, of course, Elvis Presley.
Yes, "cowboy songs" were so popular that even the very English Jimmy Young soared to No 1 with The Man From Laramie.
Those are legends and we still have the living legend herself.
Dolly is just the same now as when she took us by storm in the 1970s with her first hit, Muleskinner Blues.
She hasn't changed a bit, still willing to laugh, and especially at herself.
"Aw, go on, of course I've changed," she laughed. "I've got higher heels now! Take away the hair, nails and the heels and what have you got?
"A shorter country gal who can play Hell out of a banjo. I have to be more careful with the nails, of course, but without them, I'm a real mean banjo player."
Almost 20 years ago, she was inducted into the Country Music Hall of Fame and said at the time: "It's like being inducted into sainthood or something.
"Little Dolly from the Smoky Mountains in there with Hank Williams and all those other people who have done so much? They are like country saints.
"To think about me being there is just chilling. It's humbling and I am very honoured. But if you think that means that Dolly is getting into her rocking chair, think again — I feel like my career is just starting!"
She was right as her career has just gone up and up.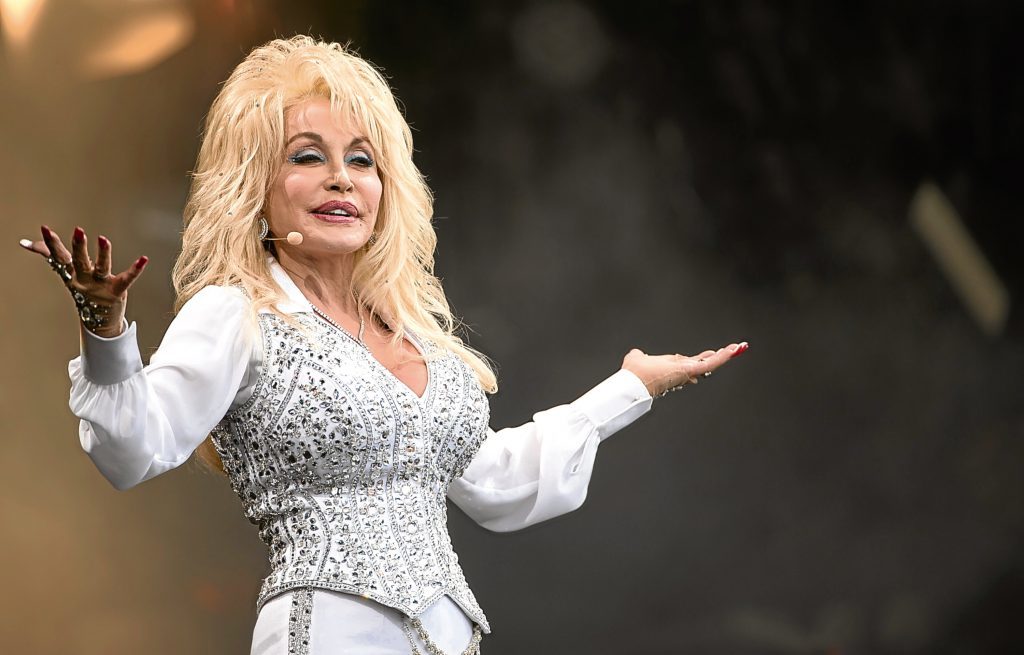 "I was right when I said that, wasn't I?" said Dolly more recently. "Being up there among those amazing guys and gals was something I just had to try to live up to, so I just had to keep going and, you know, I love every minute of it.
"I'm still performing and I hope it will not be long before I am back in Britain and doing it all again.
"People tell me that country music in Britain kind of died off a little, but it seems pretty healthy to me and I think more and more people are discovering it again and know that it's just great music."
Yes, without a doubt, Dolly Parton is as popular as ever, with thousands not only flocking to buy her albums and see her in concert, but also to her Dollywood theme park, where visitors can also enjoy a meal together while watching a full rodeo show.
"I just love to see people enjoying themselves, "she said.
"Having fun is good for your heart."
There is a serious side, too, because the Dollywood Foundation is the charitable arm of Dolly's business empire and does a lot of good for a lot of people.
Recently, it set up the My People Fund, which helped provide for those who lost their homes during the Tennessee fires which killed seven and displaced hundreds.
"As you may have heard, there were some terrible wildfires in the Great Smoky Mountains," said Dolly.
"We just had to help, so we pledged some money to help all those people who lost their homes in the fires."
She looks great, she sounds great, but for how long can Dolly Parton keep going?
"I'm going to be around for a long time yet, and I'll be back in Britain," continued Dolly, who's just turned 71.
"I'll still look this way when I'm 80. I'll still want to be out there on stage singing.
"I may be on crutches, in a wheelchair or propped up in some way, but I'll have my high heels, my nails and make-up on, my hair'll be all poufed up and I'll still have my boobs.
"It'll be me all right — the country girl from the mountains still singing and having fun."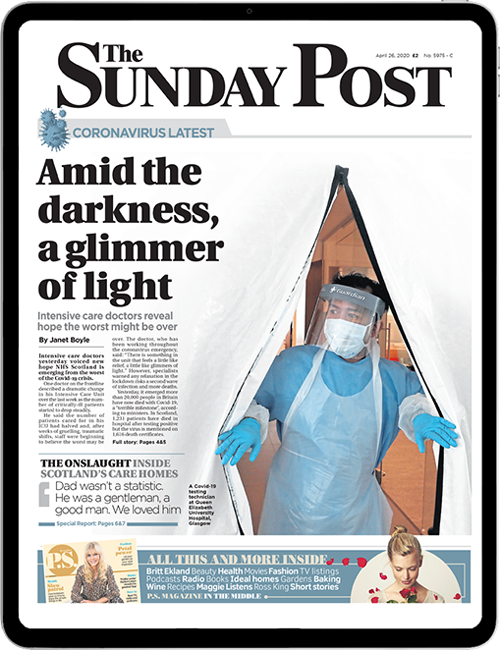 Enjoy the convenience of having The Sunday Post delivered as a digital ePaper straight to your smartphone, tablet or computer.
Subscribe for only £5.49 a month and enjoy all the benefits of the printed paper as a digital replica.
Subscribe