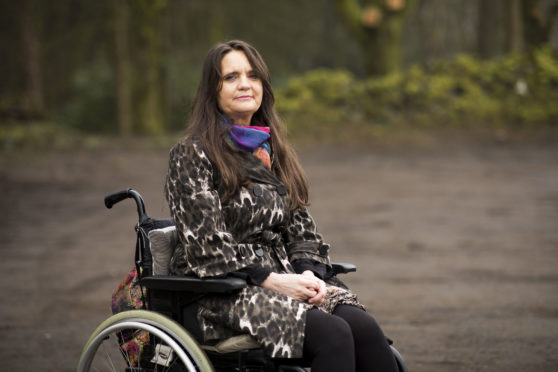 An American surgeon should be flown to Scotland to ease the agony of mesh victims, MSPs will be told.
Irish mesh campaigner Mary McLaughlin will meet Holyrood politicians before a parliamentary debate on Tuesday to describe her "miraculous recovery" after her mesh was removed by surgeon Dionysios Veronikis.
Health Secretary Jeane Freeman is under mounting pressure to pay for the surgeon, who has pioneered techniques to improve mesh removal, to come to Scotland for a month and operate on women left in agony by the implants.
Victim Lorna Farrell from Eaglesham will also speak to MSPs to explain how attempts by surgeons in Scotland to remove her mesh has left her in a wheelchair.
Law lecturer Mary, 55, from Belfast, said: "MSPs can judge for themselves the difference between what Scottish women are currently being offered, and what can be done if the government would agree to Dr Veronikis coming here to operate on the most complex cases and train surgeons in his technique."
MSP Neil Findlay will lead the parliamentary debate, challenging government claims that surgeons here can do "full removal".
He said: "From everything I've seen and heard from mesh victims, I have yet to see any evidence surgeons here can do what Dr Veronikis is doing.
"I've seen letters from Scotland's most experienced mesh surgeons saying they can't completely remove the particular kind of implant most used here. Dr Veronikis has filmed himself doing exactly that.
"We have a responsibility to ensure mesh-injured women get the very best treatment available.
"The last thing they want is to be sent to the very surgeons who put the mesh inside them or who have caused more damage trying to take it out."
Mr Findlay, who has cross-party support, said: "Accepting help from Dr Veronikis would go part of the way to recovering the credibility we once had in standing against what is now recognised as the biggest medical disaster of modern times. Offering the right medical help to victims of this scandal shouldn't be about surgeons who don't want to accept they can't safely or completely remove mesh."
He said the Health Secretary must take control instead of "shrugging off responsibility" by leaving individual health boards to handle the crisis.
He said: "This is a national crisis, it demands a national response."
Chris Harding, chairman of the British Association of Urogynaecologists, has praised the work of Dr Veronikis who offered to come to Scotland to treat women using his unique technique.
The Greece-born specialist, awarded the Distinguished Surgeon Award by the US Society of Gynaecologists last year, said: "I've spent years developing specialist skills and techniques. I'm not looking to make money out of this situation, all I want is to help as many women as possible."
Mesh campaigners say thousands of Scottish women are suffering the effects of plastic mesh implants, used to treat bladder problems and pelvic organ prolapse.
Almost 600 are taking legal action.
The Scottish Government said: "Full mesh removal has already been provided by specialist staff working here in Scotland.
"While Health Boards are directly responsible for surgical staff and their development, we would be happy to discuss with both Boards and professionals funding of additional education and training."
---
I am in more pain and mesh is still there
Former radio presenter Lorna Farrell, 53, from Eaglesham, claims the attempted removal of her mesh implant left her in a wheelchair.
She said: "I was crippled with pain after getting the implant. But when surgeons supposedly removed it, there was so much more pain I've been stuck in a wheelchair.
"Our specialists admitted they can't fully remove the type of mesh implants most used in Scotland. Along with increased pain, I'm still left with mesh inside me."
Claire Daisley, 49, from Greenock, is now not only in a wheelchair after removal surgery, she is waiting to have both her bowel and bladder removed because of mesh.
She said: "Mesh removal by specialists left in even more pain. In a few weeks I'm having my bowel and bladder removed because of mesh.
"We later discovered mesh implants weren't even thoroughly tested on humans, and the NHS were using them to 'save' £200 per patient, destroying our lives in the process.
"The very least the government can do now is get the man who has had the most resounding success in removing mesh to come to Scotland and help us."
---
I want to show Holyrood the lifeline they can offer
Mary McLaughlin will travel to Edinburgh from Ireland to tell politicians of her experiences, along with Scottish Mesh Survivors.
She said: "On Christmas Day I was in so much pain I couldn't even sit and eat with my family.
"In January, I flew to the US and spent £15,000 of my savings to get my mesh removed safely in one piece, because nobody in the UK could offer proper full removal, only partial.
"On January 14, Dr Veronikis removed every bit of mesh and showed me pictures to prove it."
The operation turned her life around.
She said: "I'd been virtually bedridden for three years and I'd had to give up my job.
"Two months post-op, I'm getting my life back and feel so much better I can fly to Scotland to show politicians what a lifeline they can give mesh victims.
"I'm proof they can see. It would be criminal if they didn't take up the doctor's kind offer to help."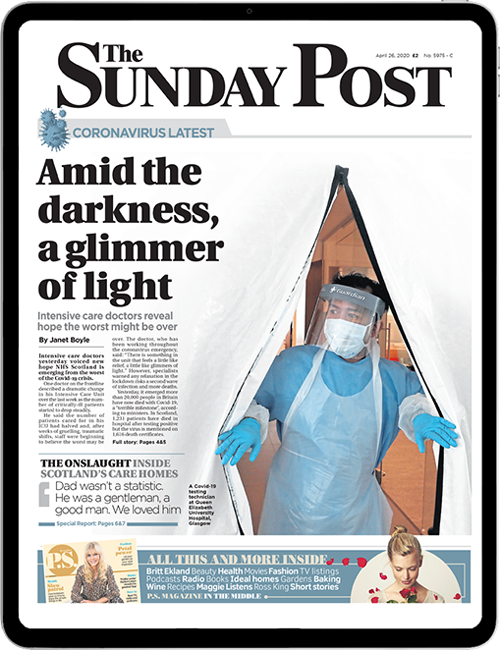 Enjoy the convenience of having The Sunday Post delivered as a digital ePaper straight to your smartphone, tablet or computer.
Subscribe for only £5.49 a month and enjoy all the benefits of the printed paper as a digital replica.
Subscribe