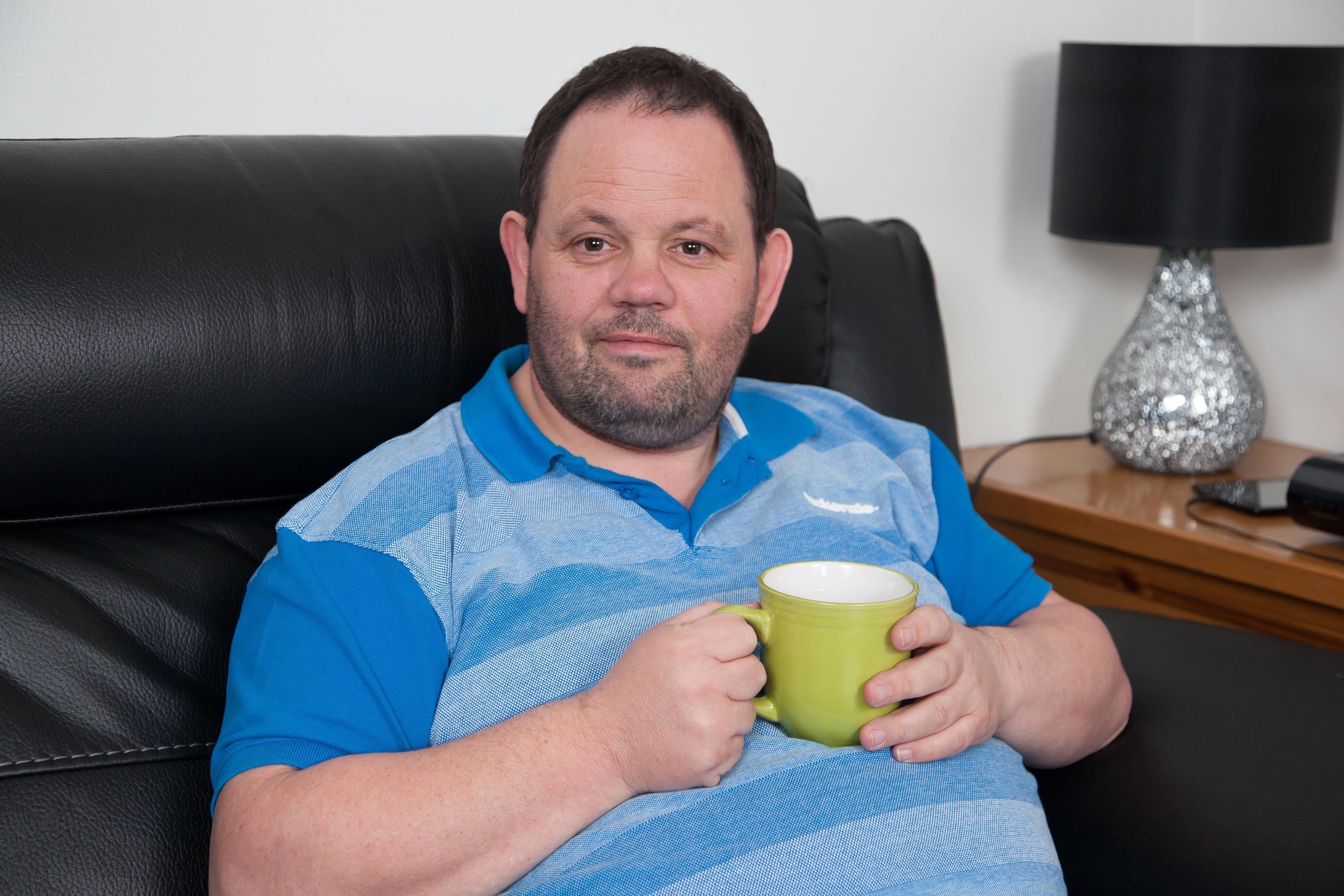 A thug who forced a taxi driver to rob a bank with a fake bomb is to be allowed home – only months after he was jailed for nearly seven years.
Andrew Patrick, 42, was sentenced to six years and nine months at the High Court in Glasgow for his crimes just last May.
But he has now been branded "low risk" by authorities and is eligible for unescorted home visits from his open prison.
The family of the terrified taxi driver who was held hostage by gun-wielding Patrick said they were astonished.
Brave Alistair Rankin – praised by police for his conduct during the ordeal – has slammed authorities for their leniency.
Prison bosses wrote to Alistair last June to tell him Patrick wouldn't be out until April 2019 at the earliest.
The Scottish Prison Service (SPS) added if Patrick failed to meet the strict criteria for parole he wouldn't be released until 2022.
But now it has written to the Rankins again – as part of the Victim Notification Scheme introduced in 2004 – to say Patrick is now eligible for "unescorted temporary release" in preparation for him getting freed.
It is believed Patrick will be moved to Castle Huntly, an open prison near Dundee, within weeks.
Around half of inmates at Castle Huntly usually go home for Christmas.
Patrick's leave covers "short periods of home leave" which will take him to Lochgelly in Fife – less than 10 miles from where the Rankins live – and the family have been told they will not be notified when he gets let out.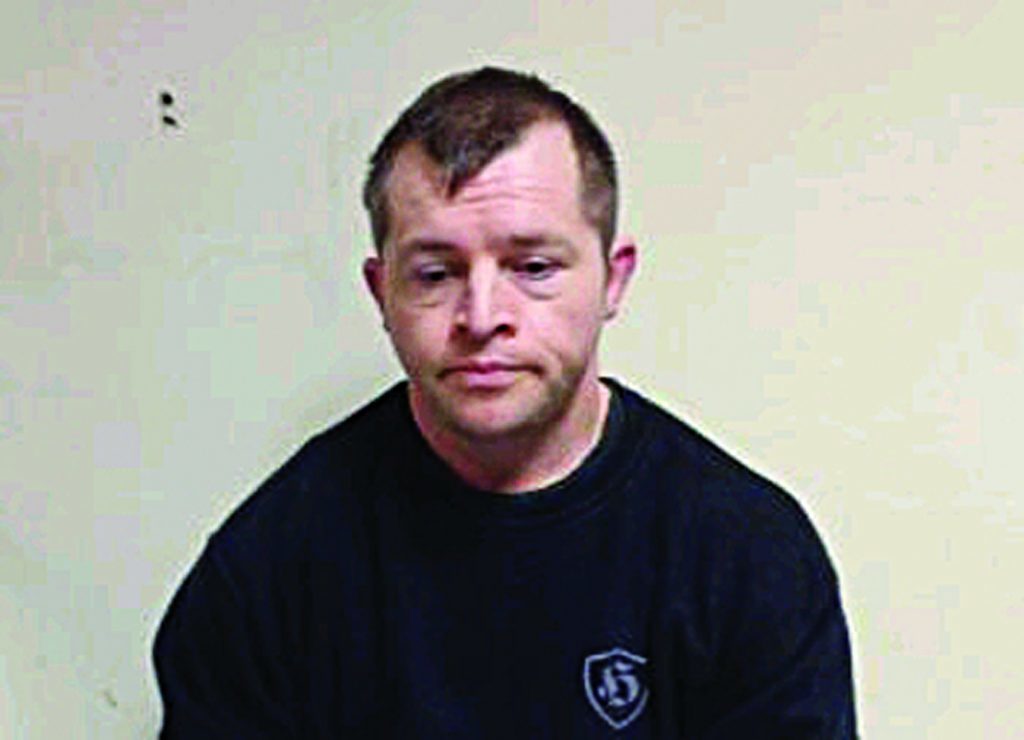 Speaking from the home he moved to following the capture of Patrick, Alistair said he'd been left in therapy and unable to sleep following the crime.
The post-traumatic stress disorder sufferer added news of the early release had set him back "mentally and physically."
Alistair has forked out hundreds of pounds for CCTV cameras around his home to protect it.
The 48-year-old said: "It has been a hammer blow to learn he'll soon be walking the streets again.
"My life has been left in tatters by his actions and yet his goes on as if nothing much has changed.
"He showed no remorse at what he did and laughed as he was being sentenced.
"It's never been revealed why he did what he did and if – as many people suspect – he was part of a gang.
"My family will never know but at least we thought he'd be off the streets for years.
"Now, we've been told he'll be free again nearby – and could even get in my taxi."
Dad-of-one Alistair was given what he was told was a bomb and ordered to go into a bank in Kirkcaldy, Fife, with a note demanding money after picking up Patrick in a routine pick-up in November 2015.
Patrick, holding a gun, menacingly told Alistair he would be being watched during the robbery by "other people".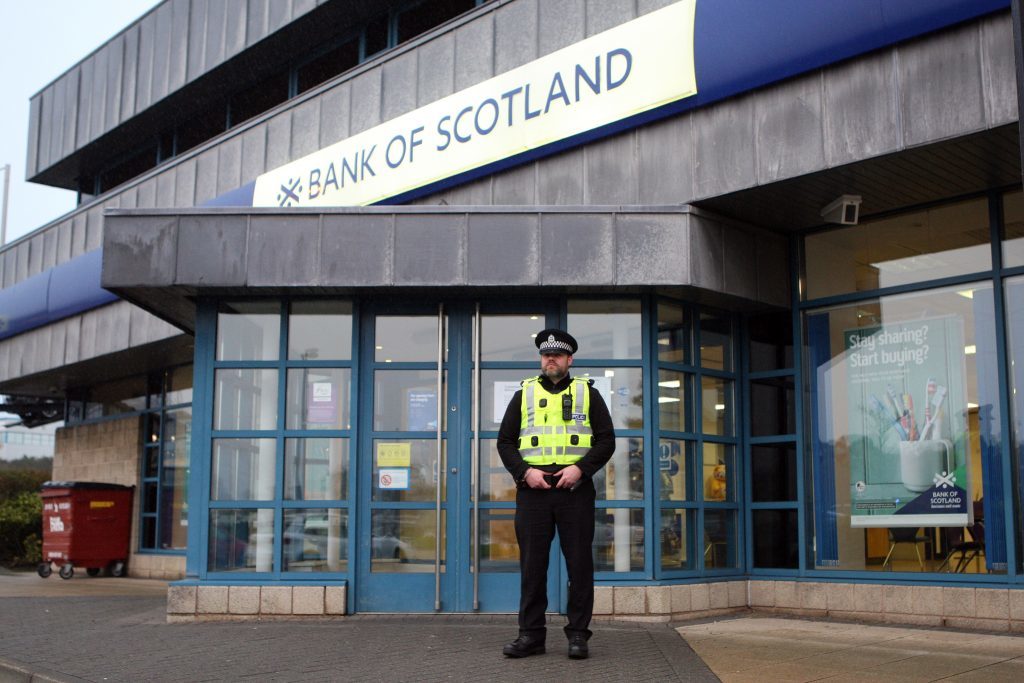 Fearful for his life, Alistair handed bank staff the note which claimed they had only minutes to fill the bag – and devices would go off if police were called.
Petrified, Alistair was given £10,000, but when he returned to his cab, Patrick had gone.
Cops – alerted because Alistair managed to make a call from a phone hidden in his pocket – took him to a deserted golf course to dispose of the "bomb". But the explosives turned out to be fake.
The robbery sparked a three-week manhunt involving armed police, air support and dog units.
The Rankins were so scared Patrick had been part of an Eastern European gang that they fled their home in Cowdenbeath.
Patrick, who actually worked in a gym, had got himself into financial difficulty.
He was finally arrested and put in prison on remand in December 2015.
Alistair and his wife Tracey attended the sentencing of Patrick five months later in May but branded it a "joke."
Alistair said: "Six years and nine months was far too low.
"He was originally told he'd do nearly 10 years but had a three-year discount for having no criminal convictions.
"This is a man who held me hostage at gunpoint and sent me to rob a bank with a bomb..
"It's incredible no one was seriously injured or killed in such an intense and volatile situation."
Following the crime Alistair, who has since returned to taxi driving, received therapy through the NHS to deal with the fallout from being held hostage.
But Alistair says the sessions were scrapped when government cuts saw his therapist leave her post.
The dad-of-one said: "I've never been back to normal but the therapy was helping. When it was cancelled I was distraught.
"In reality, Patrick has probably had more professional help than me.
"As part of it I went back to the bank in Kirkcaldy where it happened.
"But I couldn't face it and left after five minutes inside – I've never been in a bank since."
Alistair now takes pills for anxiety, depression and even to get to sleep.
He added: "The tablets don't keep me asleep. I'm lucky if I get more than three hours a night."
Furious at Patrick's release, the family have written to the SPS to demand he be banned from getting in taxis.
However, they don't know if their pleas will be accepted.
Alistair added: "It's the least that should be done."
His wife says the ordeal hasn't just taken a toll on her husband.
Tracey, 46, said: "It's affected us all. He's suffered and so has all the family.
"Something as simple as a night out is almost impossible.
"Our marriage has been taken to the edge but we've come through it.
"And our son has been bullied at school over it. It's not been fair.
"Patrick being let out is just another blow."
She added: "It seems the system is set up to help the criminal more than the victim of crime or their family."
A spokesman for Victim Support Scotland said: "More needs to be done so the public and victims can understand sentencing and what it means for those affected by crimes."
A spokesman for the Scottish Prison Service said they did not comment on individual cases.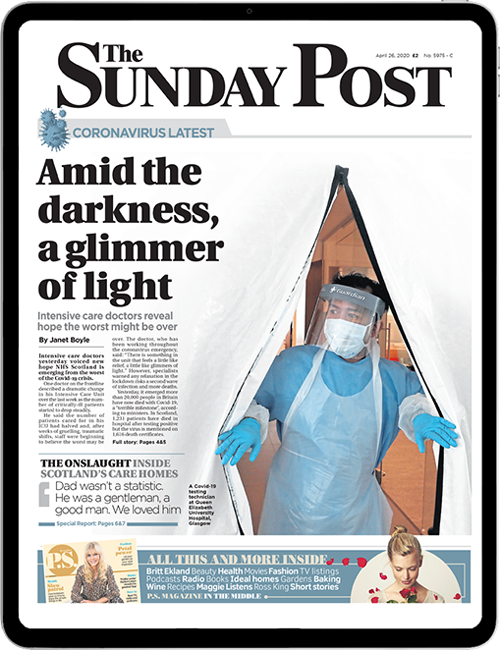 Enjoy the convenience of having The Sunday Post delivered as a digital ePaper straight to your smartphone, tablet or computer.
Subscribe for only £5.49 a month and enjoy all the benefits of the printed paper as a digital replica.
Subscribe