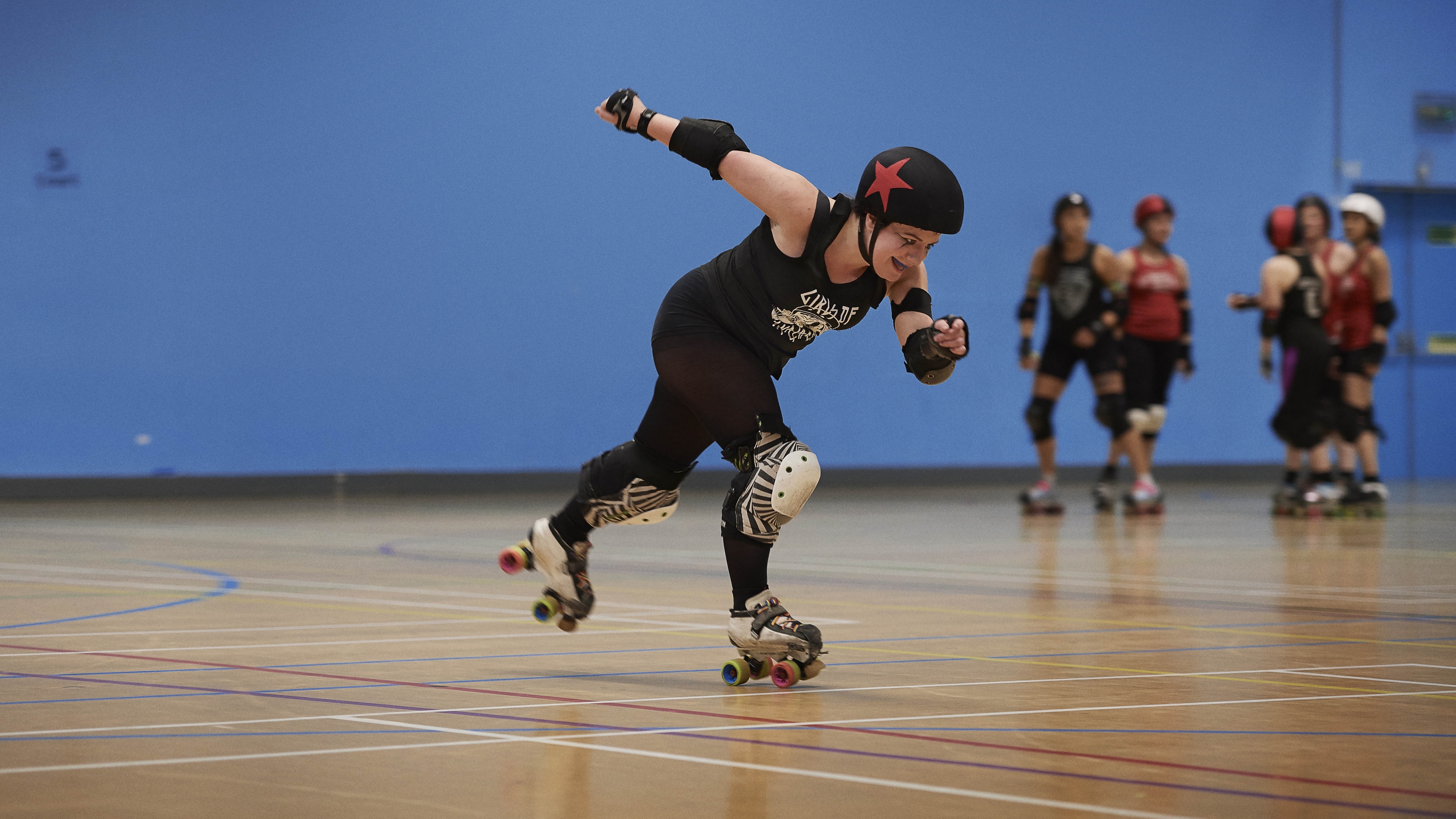 WHEN you're 4'10″, just on the border height of what is technically classed as dwarfism, it's likely that you'll have come across a number of sports that simply just don't work for you.
That was certainly the case for 29-year-old Lydia Scott from London – who's one of the new faces of the This Girl Can campaign aimed at getting more women active and not caring what they look like in the process – until she was introduced to the wonderful wacky world of roller derby.
She was faced with the likes of netball during PE at school and those experiences, which she described as miserable, set her up with a fairly sizeable dislike for sport in general.
Joining a local fitness club was no better: "I hated the gym. It's full of terrible music and quite often terrible people," she said.
But Lydia's lightbulb moment came when she ended up watching a pal play roller derby, a counter-clockwise skating contact sport where the aim of the game is for one player – the Jammer – to score points by overtaking and lapping members of the opposite team.
"I loved the fact that it didn't seem to be taking itself too seriously 'cos everyone can make up their own skate names and customise their uniform to reflect themselves," she said.
It's that DIY element and creativity that's been held largely responsible for the revival of the sport in the early 00s, particularly among women. It's regarded by many now as a 'feminist sport' because of its fun and grungy aesthetic and its unashamedly angry energy.
Lydia, whose skate name is the brilliant Deadly DeVito (a nod to the man himself and the prominent feature they both share), added: "I think the fact it's an aggressive sport as well made me really interested in it because, I dunno, it's just fun to hit people."
It's also, most importantly to Lydia, down to its sense of inclusivity, with women of varying ages and physiques all welcome and encouraged to take part and find what they're best at within the team.
She said: "There didn't seem to be a sort of blueprint for what you're supposed to look like to be a roller derby player. There were women of all sizes and shapes all making it work for them."
That all being said, Lydia was still feeling pretty self conscious when she decided to give the sport a go for herself. Being a complete novice skater, she was apprehensive as she stood on the sidelines at London Rockin' Rollers. She was also fairly sure it would be one of those things that you take up and never do again, ever.
But this was different – Lydia had found a sport where her size was actually a good thing. She said: "Someone came over and said 'You're going to be really good 'cos you're really small so it's going to be hard to hit you'.
"It was definitely the first time someone's mentioned my height as being an advantage playing a sport".
The knowledge of that factor, plus the huge social aspect and sense of camaraderie that "we were all a bit crap", kept her motivated to persist with the months of learning to skate from scratch before they all even got onto the combat element – but now she couldn't be more happy that she did it as it's improved her fitness in more ways than she initially realised it would.
"It's the funny thing of, I sort of joined roller derby to get fitter, to get a certain amount of hours of fitness a week. But then I ended up wanting to get fitter outside of roller derby so that I was better at roller derby," she said.
She now runs and cycles more and the girls sometimes go and try their hand at a new sport together, such as dodgeball. And that is something she, and probably many of us, thought was just a myth told by impossibly healthy and active people.
"I never would have dreamed of that before I joined roller derby – the thought of doing exercise for fun was very much not on my radar."
So if you're reading this and feeling inspired, Lydia's top tip is to find something you think looks interesting and just give it a go and, crucially, don't be put off by any typical ideals of what you think a player should look like.
"We get used to seeing athletes looking a certain way, but there's loads of advantages when you're smaller."
For Lydia, it's the fact she's got a lower centre of gravity, making her one of the sturdier skaters and therefore one of the most difficult to knock over.
Lydia reckons that if there'd been more options for different sports outside of school when she was younger, where you're not playing with the same people you're in a classroom with every day and might feel self-conscious around, she might not have had such a hatred to shake off.
But she's finally found her sporting calling that was worth the wait – it's one that actually encourages friends, face paint and fury. Sign us up, too.
You can see Lydia and inspirational girls like her in the new This Girl Can TV advert which will be aired on ITV during Coronation Street (7:45pm) on Friday Feburary 24.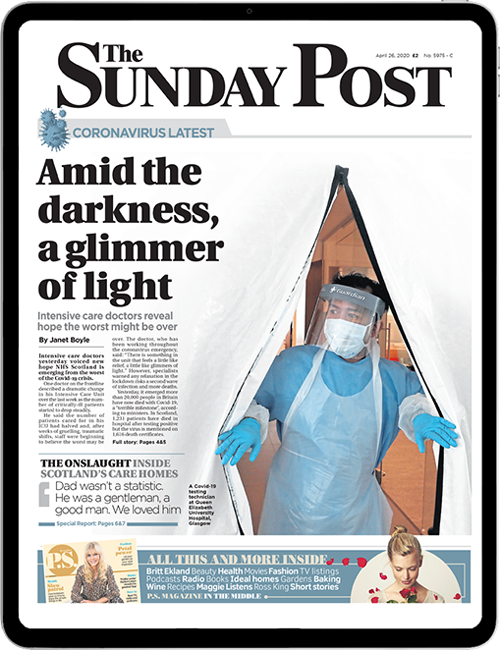 Enjoy the convenience of having The Sunday Post delivered as a digital ePaper straight to your smartphone, tablet or computer.
Subscribe for only £5.49 a month and enjoy all the benefits of the printed paper as a digital replica.
Subscribe