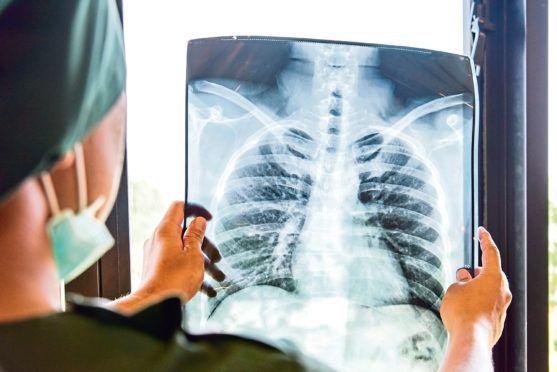 I am a former NHS consultant, used to prescribing chemotherapy and radiotherapy who, in a day, changed from being doctor to patient.
I now live with secondary breast cancer and have seen much progress in its treatment during my time as a doctor.
The drug therapy I currently rely on is a case in point because it was not in use when I first began my specialist training in oncology. Progress in health outcomes, however, is far from given.
Health gaps are differences in the prevalence of disease, health outcomes, or access to health care between different groups. One of the most concerning of these is the gender health gap.
Recent research shows that the UK has the largest health gap between men and women of all G20 countries.
Caroline Criado Perez, in her important, well-researched and insightful book Invisible Women, includes numerous examples of women patients being disadvantaged and shows how these are woven into the fabric of current medical care.
The Euro Heart Survey showed only 33% of trials participants were women and that approximately half of the trials did not report an analysis of the results by gender.
The pharmaceutical trials for developing and testing today's commonly prescribed medicines were carried out on a population of predominantly male participants, with implications for the women taking those medications today who suffer more side effects than their male counterparts.
The United States Food and Drugs Administration even issued guidelines in 1977 excluding all women of childbearing potential from drug trials. This decision went unquestioned back then because the idea of male as the standard, normal, default human held sway.
Treatment of women's health conditions such as endometriosis, premenstrual syndrome, menopause and period pains have long suffered from inadequate recognition, funding and attention.
Heart disease is the biggest cause of death for men and women in the European Union. More women die of cardiovascular disease than of all cancers combined. Statistically, a woman who suffers a heart attack will fare worse than a man at every stage of diagnosis and treatment.
Various studies looking at pain have shown gender differences with women waiting longer to be seen, longer to receive prescribed painkillers, less pain medication, and more sedatives; a complex combination of social and biological factors putting women at a disadvantage.
The gender health gap might be even more dangerous than it first appears.
That is because it is not a gap between women's health and an ideal health standard. It is a gap between women's health and men's, where men suffer from their own set of gendered disadvantages.
In many communities, men still face pressure to conform to narrowly defined norms of masculinity which can be poisonous to their health.
These may encourage men to put themselves in harm's way or prevent them from seeking medical help or finding emotional support.
So where are UK women in comparison to other countries? A study by Manual, a wellbeing platform for men, combined data for life expectancy and other health measures to provide two rankings for every country, one for men, one for women.
The study gave a numerical health gap for each country. Researchers found what they were looking for; "male health gaps" (that is, where men and boys are disadvantaged) in 64 of the countries listed.
They also uncovered the opposite; female health gaps, in 90 countries, with the UK having the 12th-largest female health gap globally.
Women are less studied, more often misdiagnosed, and taken less seriously by the health system.
In addition, people whose gender does not conform to perceived norms face significant health disparities and barriers to care.
Men, however, are still far from being immune to gender bias, and in some countries this is severe enough to cause a health gap in the other direction – where males have the disadvantage.
Whatever our gender, we must work together to combat health inequalities at all levels of society.
A more equal society improves the health of everyone involved.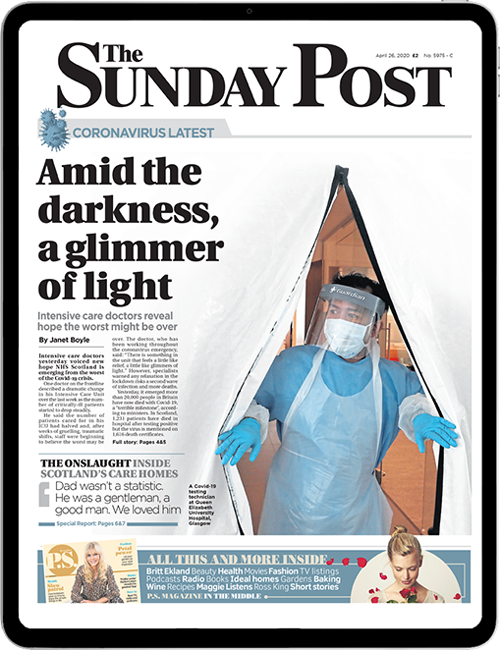 Enjoy the convenience of having The Sunday Post delivered as a digital ePaper straight to your smartphone, tablet or computer.
Subscribe for only £5.49 a month and enjoy all the benefits of the printed paper as a digital replica.
Subscribe