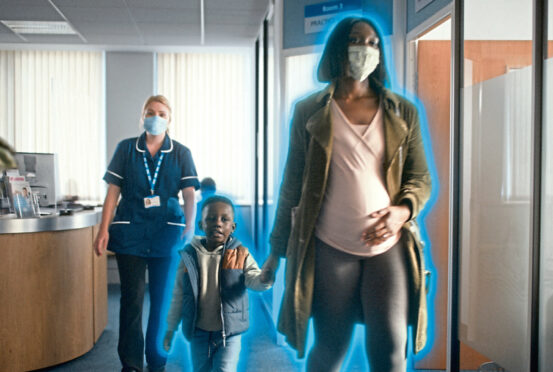 How times have changed when the most exciting thing to write on your calendar is the date of your booster.
My husband and I went to Kirkintilloch town hall, in the evening, for our third Covid-19 jag and flu vaccination. There were rows of people sitting in the queue. Some had brought a book or a newspaper to pass the time, while others were enjoying having a catch-up.
Because social life has been so limited recently, it felt good to be in the company of others. I'm normally a bit impatient in queues but I found myself enjoying the company; it was pleasant to have a conversation with neighbours.
Being prudent and careful not to have get-togethers in the way we once did makes good sense but social interaction is a vital part of our DNA and we have all missed it. I certainly have. So as we all waited to be called we chatted and laughed and there was a palpable feeling of good humour in the room.
Eventually we were called and I thought "this is it" but it was an invitation to the second room to join another queue. Once again there was a cheerful atmosphere as dozens of people enjoyed that treat we've all been denied for a long time – socialising.
Eventually my name was called and I bared my arm as a very pleasant young man who introduced himself as Paul prepared the vaccination. Because I'm incorrigibly nosey I asked him if he enjoyed his work and he then told me how satisfying it was.
He had given more than 1,000 injections in the past week, he told me, and 10,000 since March, and that felt good. "How lucky we are in Britain to have this vaccine," we both agreed.
I told him how it reminded me of being a little girl way back in the 1960s when there was a polio epidemic which claimed the lives of hundreds of people and my mum was so frightened to let me be among other people that she wouldn't let me go to the cinema or the swimming baths.
He smiled and said: "My mother is exactly the same. She thinks my job is very dangerous. I have to phone her once a week to tell her I'm not ill."
We shared a laugh together about the way mothers worry.
How fortunate we are to live in a country which values the importance of protecting its citizens against infection.
Yes, there are times when politicians can be infuriating and get things wrong but when a cruel pandemic strikes, they do rise to the challenge of doing their utmost to get the vaccine programme working quickly and efficiently.
So when the letter inviting you for the injection drops through your letter box I hope you take advantage of it. It's actually quite fun.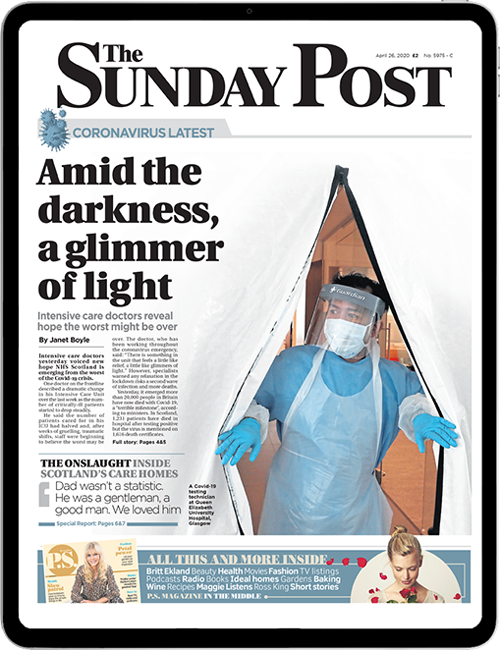 Enjoy the convenience of having The Sunday Post delivered as a digital ePaper straight to your smartphone, tablet or computer.
Subscribe for only £5.49 a month and enjoy all the benefits of the printed paper as a digital replica.
Subscribe