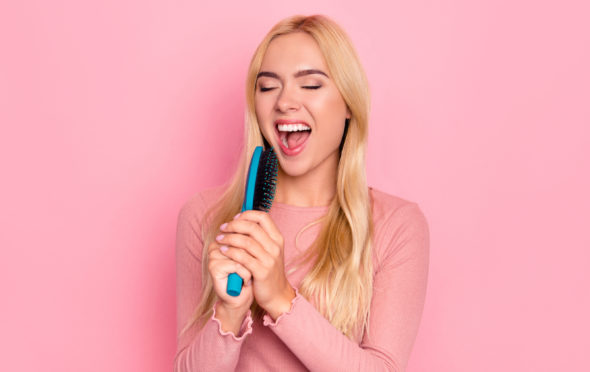 With more than 40,000 choirs nationwide, the power of song has struck a chord across the UK.
And for the estimated two million participants, being part of a choir is a dose of musical medicine, the health and wellbeing benefits undeniable.
At 330 members strong, the Love Music Community Choir in Edinburgh believes itself to be the largest community choir in the UK.
Many of its members have found it to be a vital escape and support network through hard times in their lives, and artistic director Stephen Deazley says the impact can be felt beyond the confines of the rehearsal space.
"It's not just an amazing experience for the choir," he said. "That impact is coming back to their families and the people around them.
"It spreads like a super-good virus.
"There is something about singing that's very powerful.
"Certain words shine a light on things you are going through and can open you up, emotionally.
"Every city, every town, on every night of the week, sees communities come together."
Stephen is one of the founders of Love Music, a charity set up three years prior to the 2013-founded choir, with its vision of providing no-barrier access for communities to high-quality musical encounters, inspiring people to engage in their creative journeys.
Financially supported by Edinburgh Council and rehearsing weekly in the Usher Hall, the choir began with a capacity of 180 singers.
Within two days, every slot was filled. Now it's at 330, with a similar-sized waiting list.
In its first year, a survey conducted on its members found the choir was having a social impact on health and wellbeing, as well as confidence and an increased ability to cope with challenges.
"It's a powerful engine to access new friendships and communities," said Stephen.
"I think we are becoming very aware of how important community-based activities are.
"We are becoming digitally isolated, so the moments when people get together and share an experience are quite important, and we should be trying to find ways to do that in all walks of life."
The age range of the choir is from 12 to the 90s, but there is also a junior choir for children aged between eight and 12.
"From the start we wanted to create a junior version," Stephen said.
"Some of our young people come from very challenging circumstances and we are receiving a lot of feedback about how the choir positively affects them – some feel they sleep better on choir nights, some feel a bigger part of society."
Whether nine years old or 90, whatever challenges someone is facing can only be aided by being part of an uplifting, group-based activity such as the choir's.
"It's about creating a flagship project that people will be able to access over time, trying to find a way to bring people in for one-off experiences. We cannot have enough of it."
The Love Music Community Choir and Junior Choir's latest concert, Songbirds & Troubadours, takes place at the Usher Hall, Edinburgh, tonight, 7pm
Stasa's story: I've had illnesses, injuries, all sorts
of challenges… Now for a life of music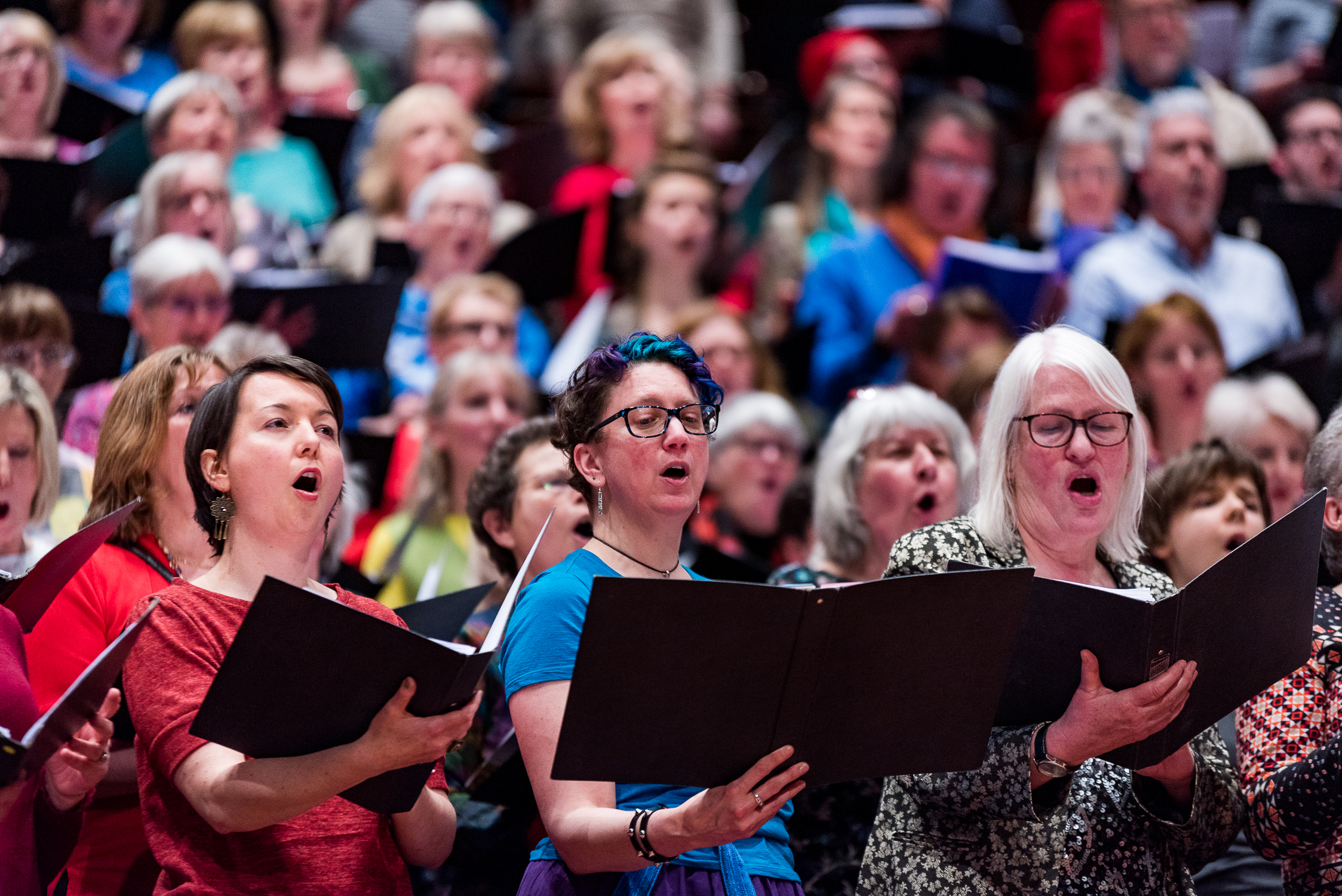 Being part of Love Music Community Choir has helped Stasa Morgan-Appel in so many ways.
Originally from Philadelphia, she moved to Edinburgh eight years ago, and being in the choir from its outset has helped her feel at home and part of the wider community.
It has also boosted her health and wellbeing, physically and mentally.
"I've had so much out of it," she said.
"As someone new to the city and an immigrant, being in a community that is intentionally
multi-cultural helped me find my feet, and helped me integrate into the larger community.
"Love Music does a really good job of making it clear that lots of different people are welcome.
"My family knew right away that moving here had been the right decision, but it's still very hard.
"Joining the choir has been a really positive force for my mental health, and that was a lovely thing.
"My friends have noticed and say the choir seems so good for me.
"My spouse has also seen the difference the choir makes to me, so much so that we ensure it's budgeted into our time, for her to come along and support.
"I had been in a
post-graduate programme that was very challenging, both intellectually and emotionally.
"Coming to the choir each week helped me complete it – I don't think I would have got through the course without it."
Being around other people when circumstances might mean they are often otherwise alone is another positive the choir brings.
"I've had various physical challenges – I live with a chronic illness and I've had a couple of nasty injuries, so having the choir being physically accessible has been tremendous," continued 49-year-old Stasa.
"I knew if I could get there, then I could take part in the rehearsals, which cuts down on isolation when I was unwell or dealing with injury. That helped keep my spirits up.
"It's a wonderful thing to get to know people and to reduce people's isolation."
Stasa had been a part of various choirs over the years, but none of them compares to Love Music Community Choir.
"I've sung in a church choir, an LGBTQ choir, a feminist choir and a spirituality group, but nothing as big or as community-based as this one."
As well as feeling better in herself, it's provided a springboard for more opportunities to sing.
"The feeling of coming into the Usher Hall as an audience member, now that I have an experience of it from the other side, seems to make other arts in the city more accessible.
"Last summer, I sang at the opening of the International Festival. I might never have had that opportunity without Stephen, who was the musical director. And I've also sung in other projects like the Commonwealth Games and Big Big Sing.
"This was an experiment for me, but it has given me a wider sense of belonging and opportunity.
"It's been so positive – and one of the things I love about Scotland is that people love to sing."
---
Tune in to health benefits
Several studies have found the health benefits of being part of a choir are real.
Goethe University and the Royal College Of Music found that amateur group singing can help improve the immune system, and in particular in the defence against respiratory infections and against cancer.
A joint Harvard and Yale study said singing exercises the lungs and heart.
And researchers from Oxford and Stockholm universities found group singing increases levels of endorphin, oxytocin and serotonin, hormones which also increase
pain-tolerance thresholds, which in turn helps those experiencing chronic pain or illnesses.
Choir charity Music In Our Bones said: "In an economic climate intent on saving money, investing in community singing also makes economic sense, as the larger the group, the more positive the experience for all involved."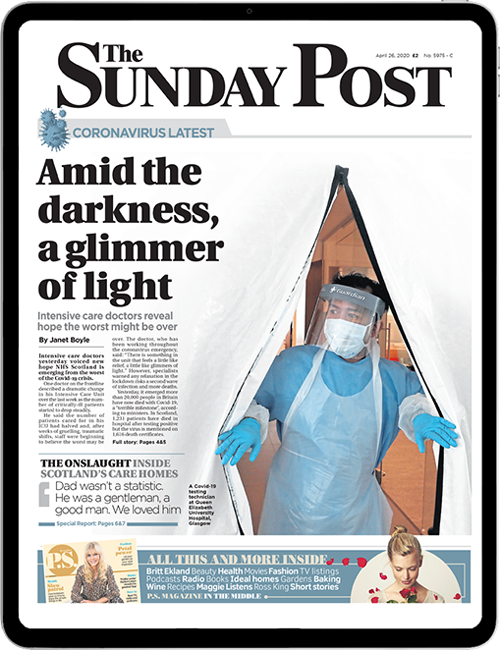 Enjoy the convenience of having The Sunday Post delivered as a digital ePaper straight to your smartphone, tablet or computer.
Subscribe for only £5.49 a month and enjoy all the benefits of the printed paper as a digital replica.
Subscribe