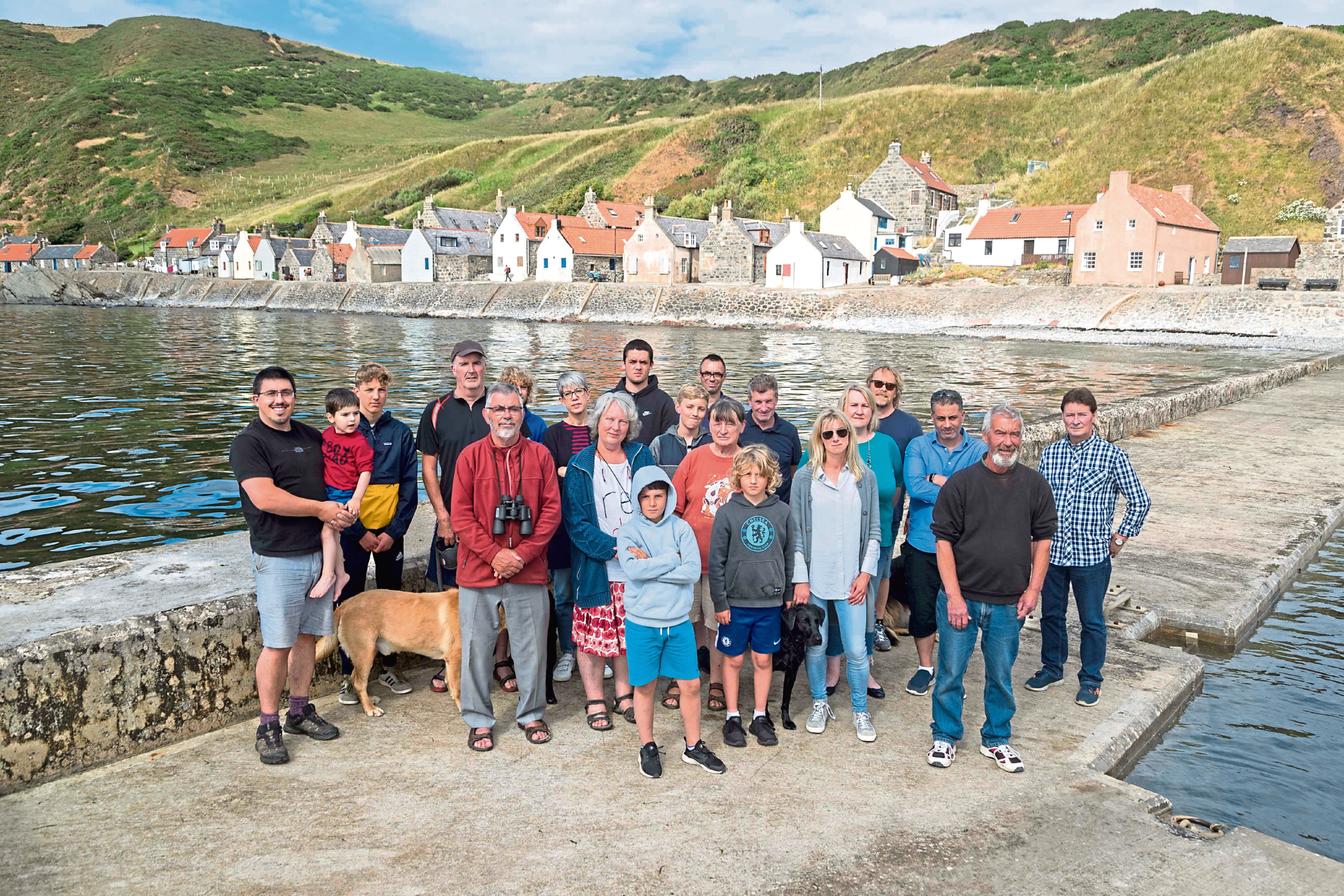 IT is a hidden jewel of scenic Scotland.
The picturesque scattering of houses clinging to a ledge between cliffs and the wild North Sea has featured in tourist brochures and on the walls of airports welcoming visitors to the country.
The tiny community of Crovie in Aberdeenshire may have won the hearts of villagers and visitors alike but, for almost a year, the only road in has been closed.
Only those fit enough to tackle the route on foot or to scale 84 muscle-shredding steps cut into the rock can make it in or out.
Aberdeenshire Council – who shut the road in September because of a risk of landslide – has twice failed to start work to stabilise the slope and reopen the route.
The local authority has arranged for emergency vehicles to access the village by a privately-owned track and, in recent weeks, supplied a quad bike and small trailer to ferry some supplies.
But residents say it is too little, too late.
The frustrated residents – who carry their groceries down the cliff road and haul their refuse more than 100 feet to its top for collection – claim the elderly and sick have been effectively "locked out" of their holiday homes and the village is haemorrhaging tourism business.
Now the tiny community of little more than 60 homes is fighting back. It is demanding a swift resolution and an independent inquiry over the delays.
Backing them is trophy-winning seaplane and air race pilot Hamish Mitchell who rents out a home there. He said: "The road closure is a disaster. Rentals are down 50% and people have been cancelling.
On Friday, for the first time, he landed his seaplane in the bay, saying: "I flew in emergency teabags."
Former bank manager Catherine Clanahan's need is greater than most. Catherine, 62, who with her husband Ricky, 65, has just retired to the seaboard community from Edinburgh, revealed: "I have been coming here since I was 14. But I now have a heart problem.
"Climbing the hill is a nightmare, I have to stop about six times. My daughter worries that if I have a heart attack the ambulance will struggle to get to me."
Community stalwart Shona Stuart shares her fear. "We feel we have been cut off from safe access," she claimed. "Tradesmen needed for essential repairs are also refusing to come. And with no access to the main car park at the bottom of the cliff, the only place to park is in the overspill area at the top which is full. Tourists are driving away.
"People here work hard to preserve this village. It is scandalous. We need an independent inquiry as to why it's taken so long to repair the road."
The village's spectacular location has been featured on tourism brochures and was on the cover of this year's VisitScotland guide to the North East and photographs of Covie also featured on the walls of Aberdeen International Airport welcoming international visitors.
Hamilton-based retired physics teacher Sandy Kilpatrick, 76, who with his wife Isabell has had a home in the village for 48 years, said: "Crovie is an international tourist attraction. There is no other like it in Britain. It brings prosperity to Aberdeenshire. Touting it as a place to visit, and then closing the road into it gives a bad impression of Scotland.
"It has been torture. We pay our taxes and are entitled to access. Some people in their late years have been unable to visit the homes they have had for tens of years, they are effectivedly locked out."
His neighbour, mum-of-four Ruth Blanksby, agreed. "My elderly parents are put off coming because of the road closure," she said. "The quad and trailer are little use."
Gathering with protesters at the 'Road Closed' sign – under which someone has hand written "Forever?" – Oxfordshire-based Roger Nathan, who is renovating a cottage, revealed: "Our builder found bringing materials down untenable. I had to spend £1,200 on a special purpose vehicle to facilitate it. Closing off a road to a community is condemning it."
Gisela Grothkast lives full-time in the village where she has a music tuition and holiday home rental business. She said: "This place brings in a lot of foreign currency. We are losing that. Some of my students can't get here. I am anxious about my livelihood."
The village's longest permanent resident, great grandmother Cathy Wiseman, 69, however, who has lived in Crovie for 45 years, said: "We have waited a long time for the road to be done properly."
Dr Marc Ellington, the Laird of Gardenstown and Crovie Estate, said:"I am concerned at the lack of action."
Philip McKay, Aberdeenshire Council's head of roads, claimed the delay, though "unfortunate" had been "unavoidable."
He said: "The design of the stabilisation and drainage works for the road and the slope below proved more complex than anticipated. Work is expected to start in early August, with the road reopening to traffic in mid-November. We have attempted to mitigate the effects of the closure on residents and businesses and will continue to do so."
Crovie has a stormy history peppered with tales of shipwrecks, derring-do and war time espionage. The first record of a settlement is thought to be in the 12th or 13th Century.
By 1900 the population of Crovie was 300 and, on a February night in 1906, many went to the rescue of the crew of the SS Vigilant after it foundered in high winds.
More drama followed in 1941 when two German agents landed in a rubber dinghy having been taken across the North Sea in a Luftwaffe flying boat.
The village has survived shipwrecks and world wars. But she was finally brought to her knees by Mother Nature. In January 1953, a vicious storm struck and destroyed homes.
The former Grampian Regional Council had wanted to bulldoze remaining homes into the sea, but they didn't count on the determination of villagers and holidaymakers.
They not only saved but breathed new life into the community they loved with the launch of the Crovie Preservation Society.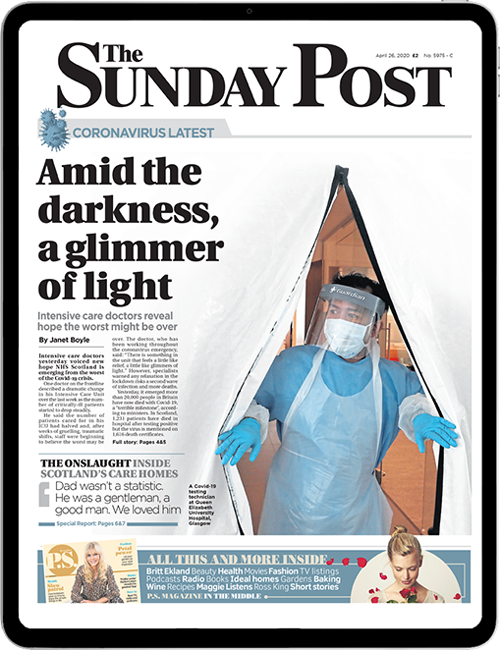 Enjoy the convenience of having The Sunday Post delivered as a digital ePaper straight to your smartphone, tablet or computer.
Subscribe for only £5.49 a month and enjoy all the benefits of the printed paper as a digital replica.
Subscribe