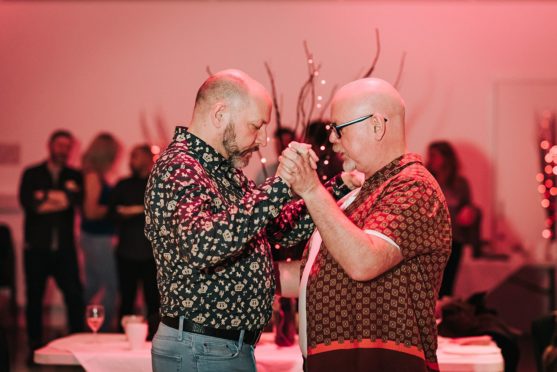 The coronavirus pandemic has wreaked havoc on our social connections and lifelines, with more than a third of Scots reporting feeling lonely in lockdown.
Yet while the crisis has meant a rise in loneliness for much of the population, there is one group in particular who face a double blow in their levels of isolation.
Belonging to a faction of often marginalised and more isolated people, as well as being older and at a higher risk of catching the virus, LGBTI+ elders face higher levels of loneliness than many other groups.
Research from Age UK shows that older LGBTI+ people are especially vulnerable to loneliness as they are more likely to be single, live alone, and have lower levels of contact with relatives.
In an effort to combat loneliness within this group of people in Scotland, special online winter Social Dance Clubs are scheduled to increase social connection this festive period.
The Social Dance Clubs began back in summer 2019 as a way for the older LGBTI+ community to meet and socialise, and operated both in Glasgow and Inverness until the outbreak of covid-19 meant they had to move online.
WATCH: "We don't as we become old, let go of the people that we are" – The year-long celebration of Scotland's older LGBTI+ community
Since April, the dance clubs have been held each month online, allowing potentially at-risk older LGBTI+ people to continue to participate, although unable to meet in-person.
The clubs have been a lifeline to many from the older LGBTI+ community, including Katy Percy, from Inverness.
She said: "Before Covid, Dance Club was a great, fun way to meet new friends and socialise in a relaxed and safe environment.
"Since Covid, it has become a key part of keeping the elder community in touch with each other with the added bonus of building stronger bonds across Scotland.
"We have loved the extra get togethers too which has allowed us to make friends with lovely people we would never have met.
"[They're] a brilliant way to combat isolation for those of us with limited opportunities to keep in touch with our tribe."
The special winter events, a co-production between National Theatre of Scotland and Australian arts company, All the Queens Men, alongside Glasgow City Council, Eden Court and Luminate, Scotland's creative ageing organisation, will take place on December 13 and 29.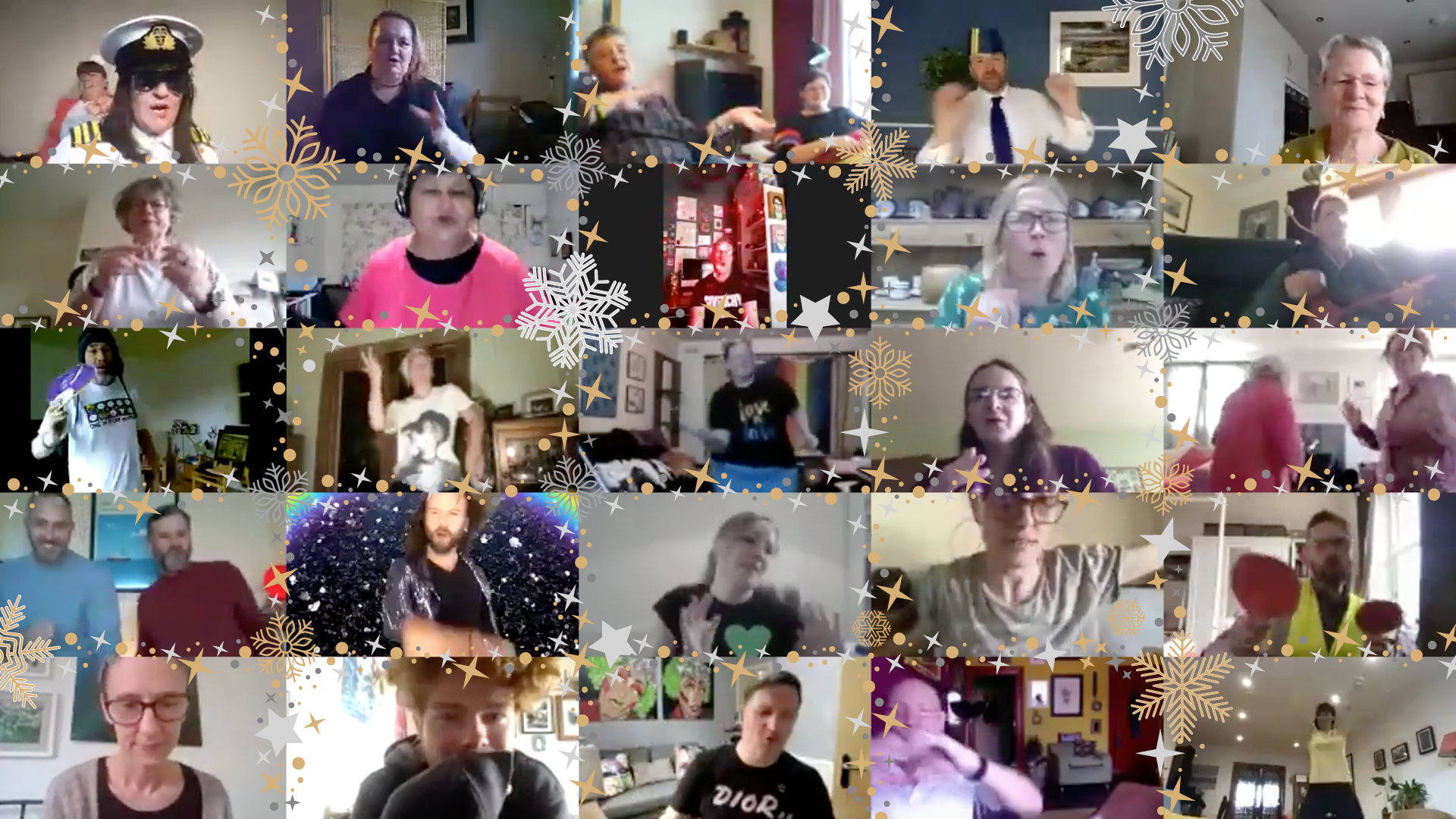 Elders who regularly participate in the dance clubs have recorded and written short festive messages for members of LGBT Youth Scotland, to help create connections across generations and support them during the winter months ahead.
As well as dancing, online cook-along and origami classes will also be available.
Stewart Gow, a LGBTI+ Glasgow dance club member, said: "I'm so looking forward with excitement to the Winter Dance Club.
"All the online dance clubs so far have lifted my spirits and left me feeling elated.
"[They are] brilliant fun, so if anyone is thinking about joining in with the dancing, chat and seeing friendly faces I can wholly recommend coming along."
The Social Dance Clubs took place as part of The Coming Back Out Ball, a multi-event celebration of lesbian, gay bisexual, trans and gender diverse and intersex elders in Scotland.
The ball was due to take place in Glasgow in June 2020, but was postponed due to the pandemic and will now happen in 2021.
The Winter Dance Clubs are led by the National Theatre of Scotland's Creative Lead, Lewis Hetherington.
He said: "This time of year can be tricky for LGBTI+ people, so we're delighted to be offering opportunities for our LGBTI+ elders to come together in a spirit of community, creativity and festive cheer.
"A chance to reflect on what has been a difficult year, and to look forward to what the next year will bring.
"I can't wait to see everyone, and bring a little light and warmth into these wintery days."
---
Social Dance Club Online, Winter Special: December 13, 1pm – 2.30pm. Midwinter Warmer: December 29, 3pm-5pm. 
For more information visit: nationaltheatrescotland.com/thelgbtielderssocialdanceclub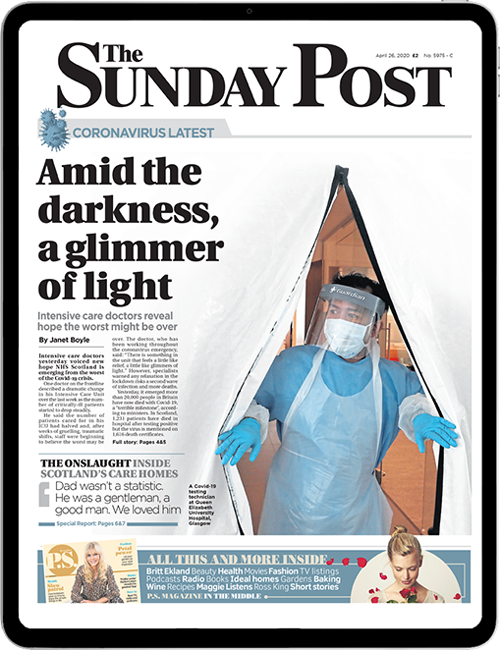 Enjoy the convenience of having The Sunday Post delivered as a digital ePaper straight to your smartphone, tablet or computer.
Subscribe for only £5.49 a month and enjoy all the benefits of the printed paper as a digital replica.
Subscribe