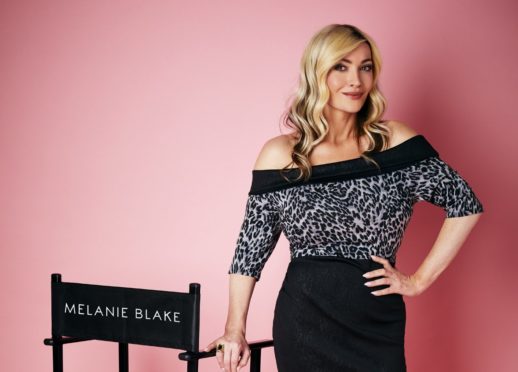 When it comes to off-screen scandal in the world of TV's best-known soaps, Melanie Blake doesn't just know where the bodies are buried, she knows the locations of whole cemeteries.
One of the most powerful showbusiness agents in British TV turned best-selling author, she says the real-life dramas of the actors surpass anything ever dreamed up by the script writers. Her knowledge of what goes on, and went on, means several of our biggest TV stars will be reading her new novel nervously and that, she says, is fine by her because some deserve to lose a little sleep.
She said: "My advice is that anybody you see in the media eye who is holding up a sign saying be kind, be good, be fair, is normally the exact opposite. Because anyone who is kind, good and fair doesn't need to say it. If ever you want to identify who is who, who the rotters are, look for the sign, because they hide behind it.
"There are a couple of women on TV – who everyone knows – who are having sleepless nights praying I don't name them. But I don't need to name them because they know who they are and I know they're not sleeping. I could end several women's careers tomorrow with one phone call and take them off TV but I choose not to because I believe in karma and it'll come to them eventually. My having a bestseller with this will stick in their throats.
"They all know I know where the bodies are buried. I've barely charted a couple of dots on the map to find one or two cemeteries, there are thousands."
She has worked with some of the biggest soap stars and the 44-year-old used her experiences in that world to write Ruthless Women, which is proving a huge word-of-mouth hit thanks to its over-the-top story about a struggling fictional soap opera and its three ageing female stars trying to keep their jobs.
It's been in the top 10 charts in the UK since it was released last month and has been sold to markets around the world, including America, Australia and Russia.
Yet Melanie, who left school at 15 and was told by her English teacher that her writing was terrible, might never have written again had it not been for a job in Edinburgh.
"In my early days of trying to break through, I did a lot of flyering," she explained. "That's why I was at the Fringe and I used to get to watch all the shows and it gave me the renewed passion to write again.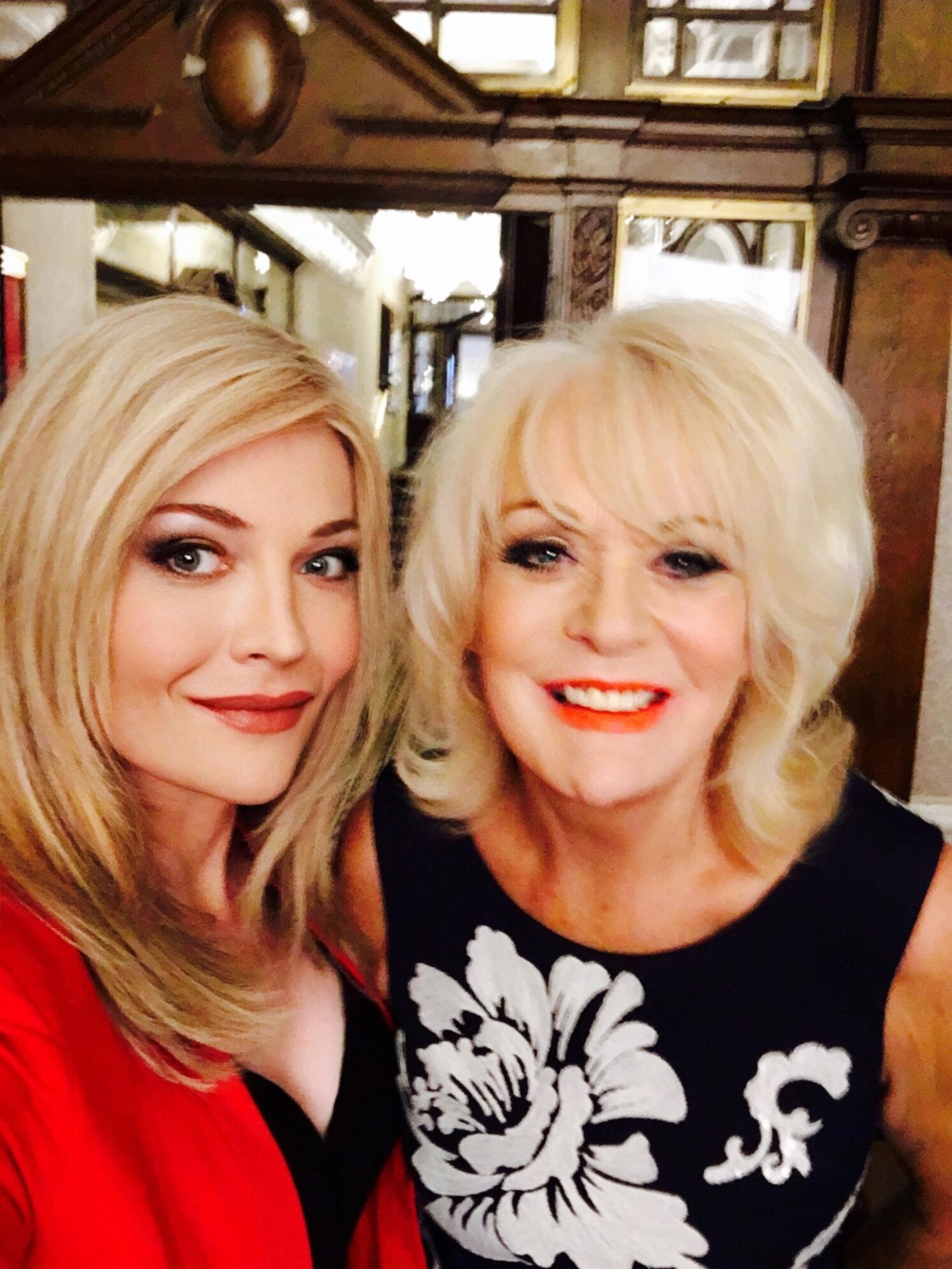 "I found kindred spirits and a lot of comfort in people at the Fringe. I was dyslexic but I'd always wanted to write. My English teacher would read my stories out in class and ridicule me. So many people at the Fringe are also the odd ones out and no one backed them either, so they inspired me to think I could do this myself one day."
It's hard to believe now that Melanie ever suffered from self-doubt. Always ambitious, she landed a job at Top Of The Pops and began offering advice to the music acts. A chance meeting with EastEnders star Gillian Taylforth led to the actress, who played Kathy Beale, advising Melanie she should look for work as a TV extra.
She was soon in the background of the Queen Vic and Rovers Return in Coronation Street and, just like on the music show, she chatted to the stars. Her forthright advice saw her become a music manager and then an agent for female soap stars.
"I've been an agent for more than 20 years and I've only ever represented women," she says. "I took older or ageing actresses who were being gunned for by the top executives, built their profile so high that they were untouchable, and so they survived. I've always fought ageism. Things aren't getting any better at all in the industry in that regard. I know behind every woman is a male sticking a 'best before' sign on her – the entertainment industry is endemically corrupt with ageism.
"When I did The Nolans reunion tour in 2009, 16 male promoters laughed in my face and said who would want to see that? The 17th person was a woman, who understood what I was trying to do, and we made £2 million at the box office in 24 hours."
Blake says the outrageous stories in Ruthless Women are all based on reality, and admits she has had some "absolute monsters" as clients.
"I wrote Ruthless Women in lockdown – 17 hours a day for seven weeks. It turned out to be the best thing I could have done, because 25 years of the toxicity of the life I'd lived and breathed came out, the good, bad and ugly of the people I'd represented – and I've represented some absolute monsters."
Blake is burning the candles at both ends with her commitments to international press for Ruthless Women – she is appearing on a number of Australian TV shows and will soon feature in Us Weekly, one of America's biggest magazines. It's a world away from the UK, where she feels her book is being snubbed in certain quarters.
"My book still hasn't been reviewed by 70% of the serious book reviewers, they don't want me in, and I've not been invited on to the likes of Lorraine, Loose Women or This Morning," she says.
"I won't give them a sob story. I come from an abusive family background, my dad was a religious maniac, we were poverty stricken and living on foodbank donations. I moved out and was living in a squat at 16. They ask me to talk about how awful it was. I've had a tragic life but I don't choose tragedy, so they don't know what to do with me because they won't let me sit there and have all the glory without the misery, and I won't give them the misery.
"I've seen emails from top bosses of big shows saying she can come on if she'll cry. They want a sob story but I've never sobbed about it – I got on with it and changed my life.
"Being working class, a woman and successful in my field of top-level boardroom TV is very rare. I started off in the Rovers Return as an extra and ended up being Beverley Callard's agent, having the keys to the power of her contract, and was upstairs negotiating."
The agent turned author says there is a snobbery around soaps – both from the inside and outside.
"Collectively in the UK, 25 million people watch soaps, yet you're looked down on if you're a soap fan. They give jobs to producers on soaps who brag that they've never watched it. When I watch ex-soap stars like Suranne Jones and Sarah Lancashire sat on Graham (Norton's) show speaking with this accent, I say, 'Who are you?'. I might have money and be well dressed, but I'm from a council estate, I'm working class and proud – I don't want to change my accent."
Blake hopes Ruthless Women continues to enjoy good sales because she has big plans.
"I'm on a crusade against ageism, so the more successful the book is, the more money I can put into setting up my own studio system to make programming for streaming featuring older characters. That's my goal," she says. "I'm also setting up a new agency with a much smaller client list – mostly soap stars I've known for years. I thought it was the politically right thing to quit because I was saying such terrible things about soap bosses in the book, and I didn't want to put them in the line of fire.
"I've been amazed that no one has come to me, but I've ended up coming out of this way more powerful than when I came in. Now I really am a threat, because they're scared of me."
---
Ruthless Women by Melanie Blake is published by Head of Zeus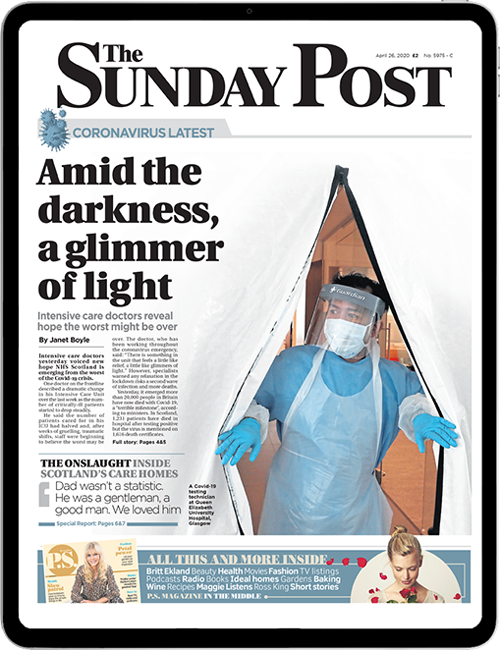 Enjoy the convenience of having The Sunday Post delivered as a digital ePaper straight to your smartphone, tablet or computer.
Subscribe for only £5.49 a month and enjoy all the benefits of the printed paper as a digital replica.
Subscribe