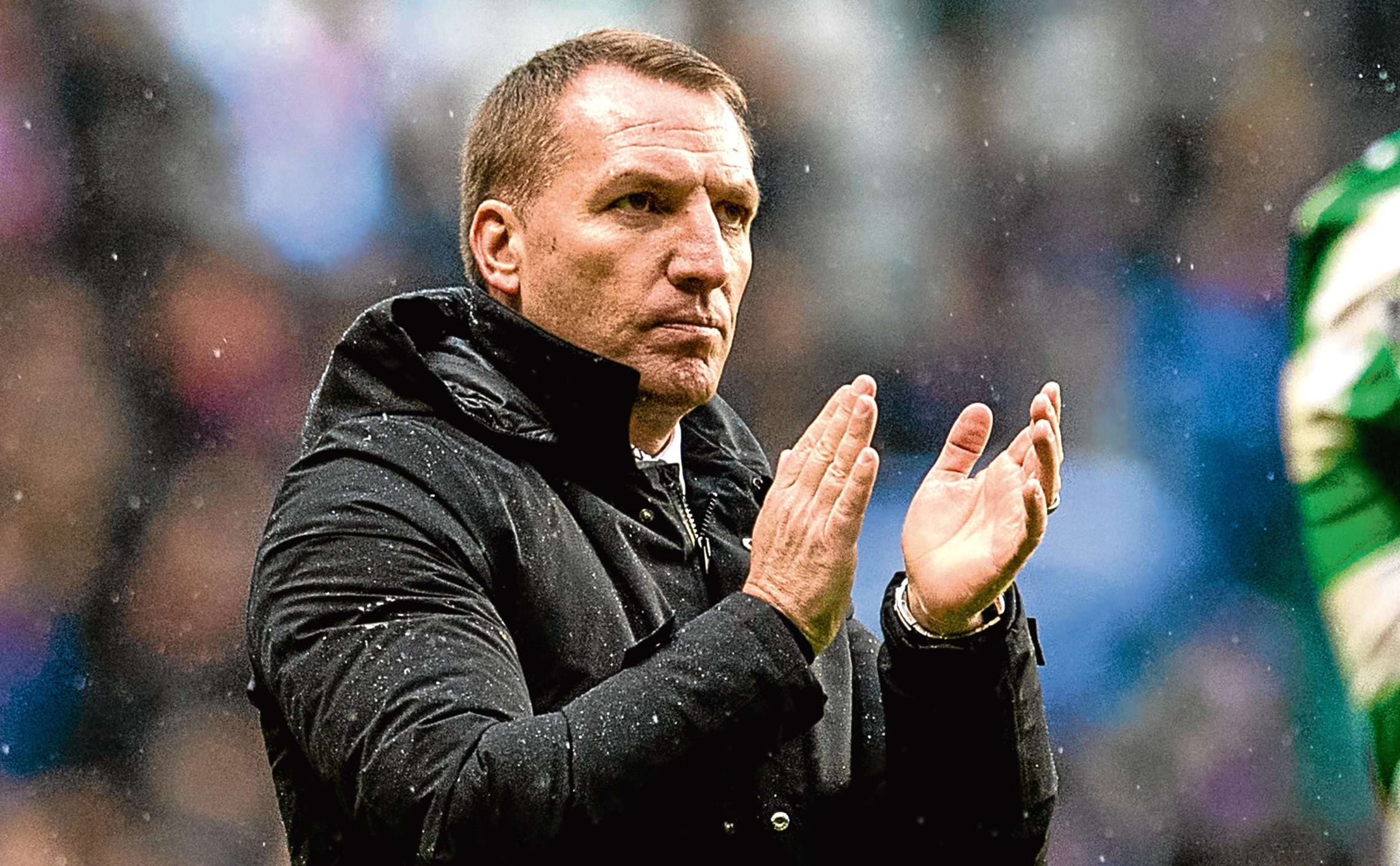 CELTIC'S derby display left Brendan Rodgers even more convinced of the wisdom of his club's move to take a winter break in Dubai.
Several of the Hoops players were below their best in the goalless draw which, as the manager admitted, has been something of a recurring theme recently.
"I think the group very much look in need of a break," he said.
"It is obvious in terms of the number of games we have played (38 for the season and 61 for the year) and everything that goes into it.
"Up here, you virtually have back-to-back seasons so there is no real rest.
"It is similar to this time last year in terms of the performances in December were maybe a wee bit tired.
"Even though we got the victories in them they maybe weren't spectacular.
"Credit to all the players though because many times over the years I have seen sides going down 1-0 in games like that one.
"You don't take your chances and then your opponent gets a goal and all of a sudden you are on a disappointment. But the resilience of the players and the resolve they showed, they have done really well.
"If you can't score then you must make sure you don't lose it."
Which, since the 4-0 shock hammering by Hearts in Tynecastle, they have been managing too.   "There will always be critics but it is not something I worry about and I will ensure the players don't either," said Rodgers. "You are playing your 38th competitive game, the ninth in the month.
"That is a real taxing period for the players mentally and physically and we showed a different side today. OK we weren't quite as bright but it is all natural.
"I'd expect that. We want to put away our chances. If we had done that it would have maybe given us a different feel or motivation.
"But if you can't win it, don't lose it. That is the message we send out and we didn't.
"And remember that is our fourth clean sheet in a row now, since the Hearts game. First half we were the better team without too many moments of quality.  I think second half Rangers had a couple of chances, one really good chance with Morelos but I thought the game lacked quality.
"It was a wee bit frantic, which these types of games are, but there wasn't a great deal of quality in the game.
"Lots of effort, lots of commitment – these things are an obligation but we just lacked that wee bit of quality today, especially in the final third.
"I thought towards the end our physicality could come into it and get us a goal. It didn't happen.
"So in the end it was probably a fair result."
Rodgers had special praise for his keeper Craig Gordon.
"Craig had a couple of really good saves today.  The one off the fullback when he swivels on it that was a really good one and then you see his reactions with Morelos, who probably should score, but he made a brilliant stop with his left leg and it went out for a corner.
"He didn't have too much to do but what he had he did really well."
The Celtic boss, meanwhile, hinted there could be more action in the transfer market in the next few days.
Marvin Compper has already been brought in for £1 million from Red Bull Leipzig and St Mirren winger Lewis Morgan lined up on a £300,000 switch that will see him stay at Paisley until the end of the season.
"We'll see," said Rodgers. "The players who've been with us need the recovery and rest. They'll be worked on as well.
"And there will be players going out as well who want to move on and get games, so it'll be a revolving door over the course of the months."