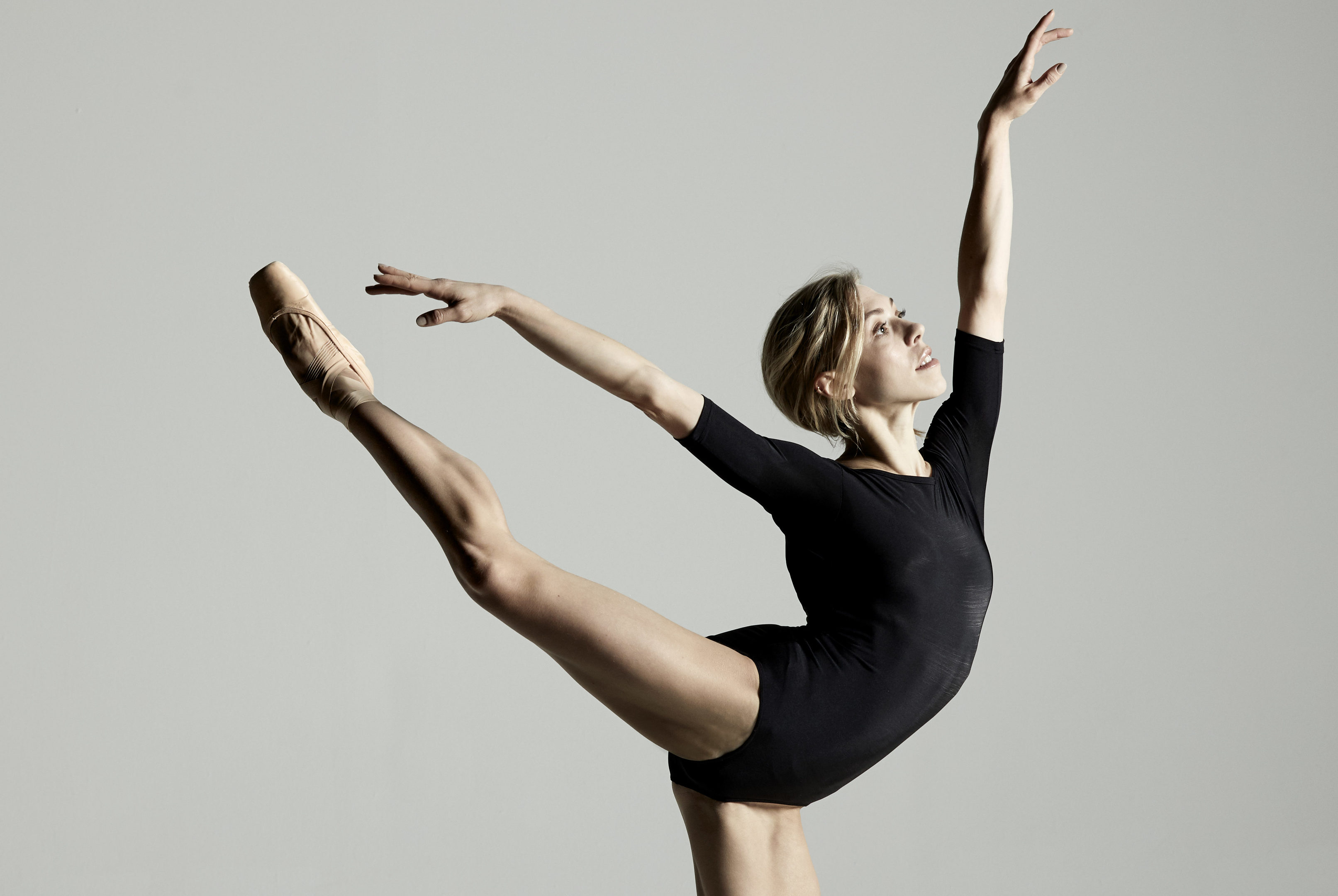 PROFESSIONAL footballers have their specially-moulded boots, tennis players their specifically-strung racquets, golfers their custom-made clubs.
And, for ballet dancers, each pair of pointe shoes are painstakingly crafted to their wearer, not just to look like a second skin but to feel like one, too.
The process of constructing the footwear has changed little over time and is an art form in its own right.
Scottish Ballet, which is about to mark its 50th anniversary season, has a close relationship with Freed's of London, with each of the company's dancers working closely with a specific shoemaker there to construct the perfect shoe.
Over the course of the forthcoming two-month tour of Cinderella, the female dancers will go through an incredible 600 pairs.
A principal dancer might use more than one pair in a single performance.
"We like to carry 20-30 each while on tour and I will have four or five pairs in my hand luggage, in the event that the big case should be lost," explained Constance Devernay, a principal dancer with Scottish Ballet. "We carry shellac and glue with us, and I have a hammer and a Stanley knife with me, as I like to soften the shoes and cut into them a little more, so they are like a glove. You learn over the years what works for you.
"I'll work on them 15 minutes before warm-up, and then I wear them on stage before the show to make sure they are what I need."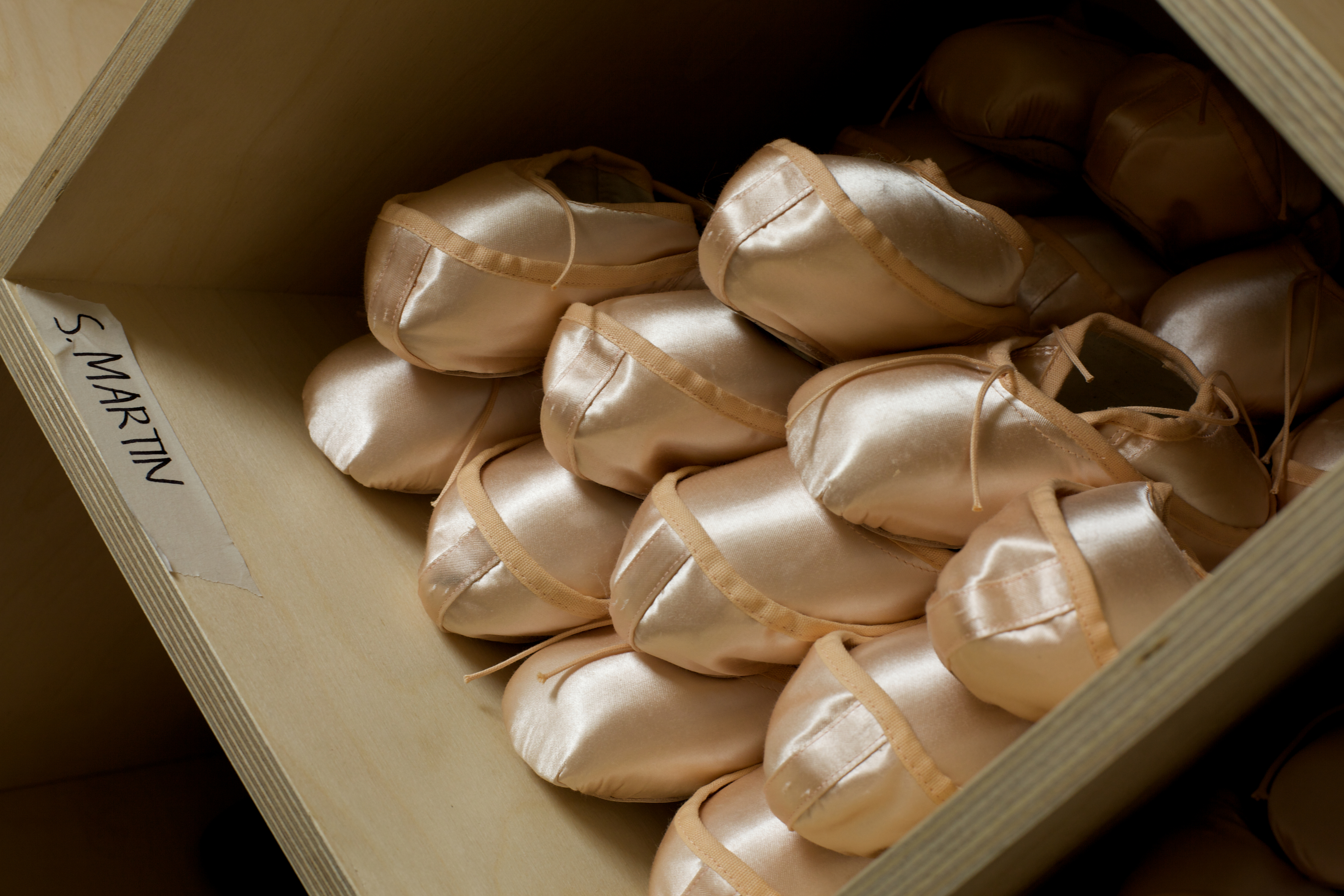 Every dancer also sews in elastic and ribbon to prepare the shoes.
Sophie Simpson, ballet company sales manager at Freed's, is the conduit between the makers and the ballet companies. "We have 26 makers and four apprentices, and they are all trained in-house," she said. "Often what the dancers are telling me is in ballet terminology, and I translate it into factory speak.
"Making the shoes is a difficult job and the makers tend to be quite muscular guys. They develop their own style and we like to have them exaggerate their natural traits. For example, one person might make the tips very hard. We find out what the dancer likes and then pair them with a maker who does those things."
Each maker has their own symbol which is stamped on the sole of the shoe, and on a daily basis will make a mixture of bespoke shoes for professionals and general shoes worn by children starting out at their local dance class.
Shoes are made by hand and in two parts, the block and the satin.
The block consists of layers of hessian, paste and cardboard, while the satin is made separately and attached inside out, to fit over the top. The block is shaped and the toe pleated with pliers, and then hammered to smooth everything down. While all of the materials were once sourced from within the UK, most are now from elsewhere – except the satin, which still comes from Scotland, as it always has done.
"We like Scottish satin for its particular density," Sophie explained. "It doesn't ladder and while most satins are too lightweight, Scottish satin is really suitable for our shoes."
Christopher Hampson, Scottish Ballet's chief executive and artistic director, said: "Imagine how long you would take choosing a pair of trainers if you were running a marathon and you'll get an idea of how important shoes are to a dancer.
"Dancers are in the shoes for six or eight hours a day and they will take a person's full bodyweight. The shoes get a real bashing."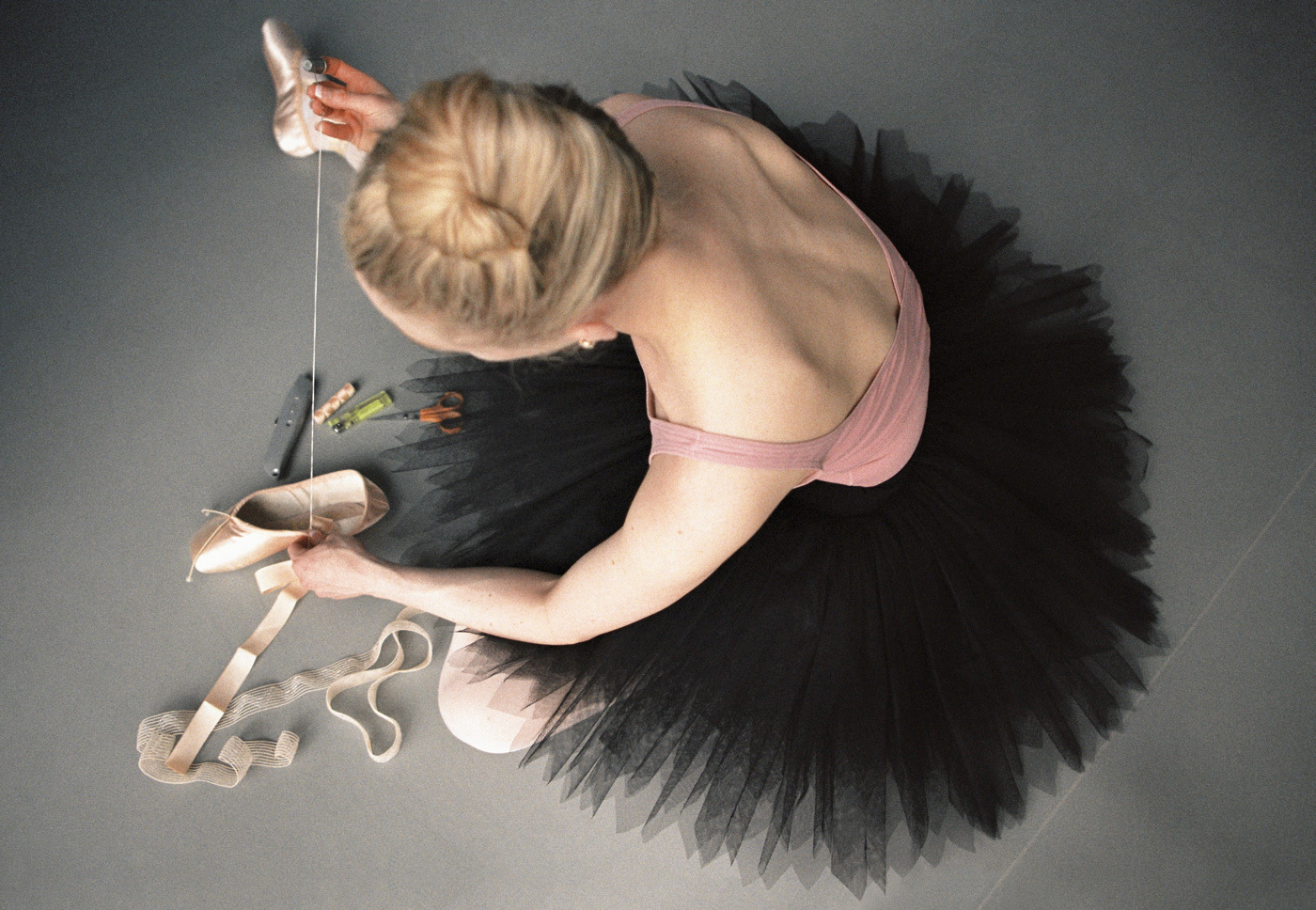 Sophie says her team are constantly communicating with dancers, tweaking the shoe if need be and always assessing their needs. While it's quite possible to have the same maker throughout a dancer's career, it might also be that their needs change and a different maker would be more appropriate.
"I've been with my maker four years now," Constance said. "It's hard for women to find the exact shoe. Your feet evolve, too, so what worked 10 years ago might no longer work now. It's a bit like Cinderella in fact, trying to find the perfect shoe."
Used shoes are donated to charity, but now Scottish Ballet has launched a pointe show appeal, asking for supporters to donate cash to help purchase the shoes, which cost £40 a pair.
Christopher added: "Anything that people can put towards keeping our shoes stocked up, to literally keep the dancers on their toes, would be appreciated."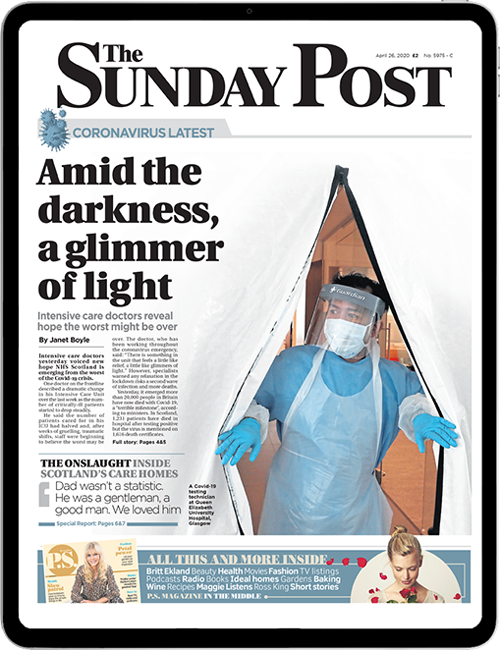 Enjoy the convenience of having The Sunday Post delivered as a digital ePaper straight to your smartphone, tablet or computer.
Subscribe for only £5.49 a month and enjoy all the benefits of the printed paper as a digital replica.
Subscribe