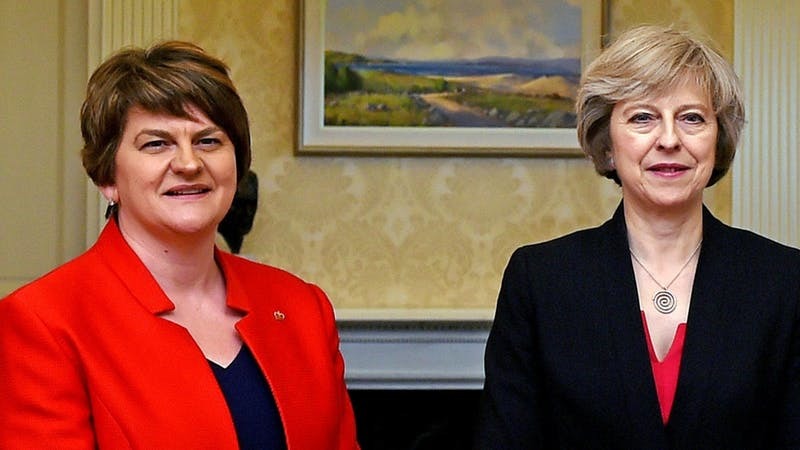 THERESA MAY and Democratic Unionist Party (DUP) leader Arlene Foster will hold critical talks on a deal to prop up a Tory minority administration after the Government admitted the Queen's Speech could be delayed.
The Prime Minister will be desperate to get agreement from the DUP to back her legislative programme in the House of Commons or risk her government falling.
Mrs May's authority has been severely diminished after a disastrous general election which saw her lose her Commons majority and a deal with the DUP looks vital for the continuation of Tory rule.
.@DUPleader dismisses claims that anticipated link-up with Tories will scupper efforts to restore powersharing in Stormont – "Why would it?" pic.twitter.com/9Memvrpug7

— David Young (@DavidYoungPA) June 12, 2017
A failure to gain support from the Northern Irish party would risk the Queen's Speech being voted down next week, and Jeremy Corbyn has said Labour will be pushing hard for that outcome.
The Tories and the DUP are considering a "confidence and supply" arrangement which would see the Northern Irish party back the Government to get its Budget through and on confidence motions.
It comes after Mrs May told Tory MPs: "I'm the person who got us into this mess and I'm the one who will get us out of it."
Her most senior minister Damian Green has confirmed the Queen's Speech setting out the Government's programme could be delayed if a deal is not reached in time for it to go ahead on Monday as planned.
The PM told the backbench 1922 Committee on Monday that a deal with the DUP would not affect powersharing talks in Northern Ireland or LGBT rights.
Mrs Foster has also rejected suggestions that the mooted agreement could undermine a return to powersharing arrangements at Stormont amid claims from political rivals that the Government's stated impartiality as a mediator would be fatally undermined.
The DUP leader declined to give details of what she termed a "positive engagement with the Conservative Party", but said she would be travelling to London late on Monday for discussions with her team of 10 MPs before a meeting with Mrs May at Downing Street on Tuesday.
Sinn Fein's Gerry Adams turned Mrs May's own slogan against her to brand it "a coalition of chaos", adding: "Any deal which undercuts in any way the process here or the Good Friday Agreement is one which has to be opposed."
Statement issued earlier pic.twitter.com/akSqOAzRga

— DUP (@duponline) June 10, 2017
It is thought Mrs Foster, despite being a Brexit supporter, could seek assurances from Mrs May that she will pursue a softer exit from the EU, given Northern Ireland's 56% Remain vote and the DUP's desire not to see a return to a hard border with Ireland.
The DUP leader is almost certain to ask for greater investment in Northern Ireland as the price of a deal.
The unexpected snap election has already forced the Queen to cancel an Order of the Garter service and to accept a stripped-down State Opening of Parliament. Any further delay could mean her missing planned attendance at Royal Ascot.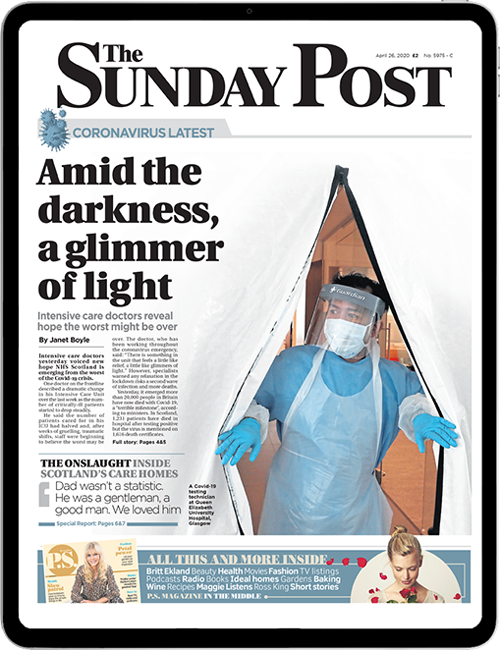 Enjoy the convenience of having The Sunday Post delivered as a digital ePaper straight to your smartphone, tablet or computer.
Subscribe for only £5.49 a month and enjoy all the benefits of the printed paper as a digital replica.
Subscribe