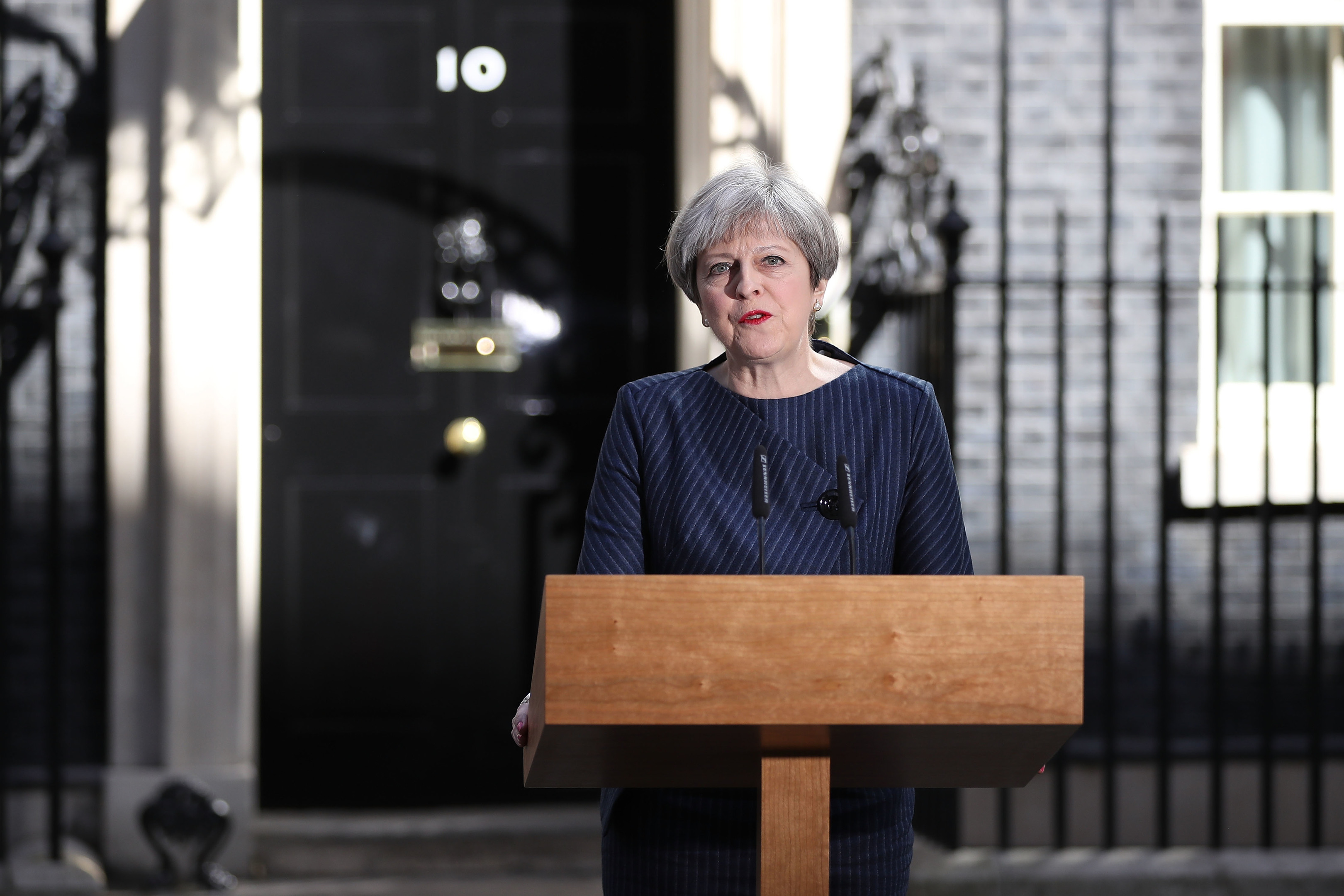 THERESA MAY has announced her intention to call a General Election to be held on June 8.
The Prime Minister made the surprise announcement in a statement outside 10 Downing Street.
She said: "I have just chaired a meeting of the Cabinet, where we agreed that the Government should call a general election, to be held on June 8.
"I want to explain the reasons for that decision, what will happen next and the choice facing the British people when you come to vote in this election.
"Last summer, after the country voted to leave the European Union, Britain needed certainty, stability and strong leadership, and since I became Prime Minister the Government has delivered precisely that.
"Despite predictions of immediate financial and economic danger, since the referendum we have seen consumer confidence remain high, record numbers of jobs, and economic growth that has exceeded all expectations.
"We have also delivered on the mandate that we were handed by the referendum result."
The move takes place against the backdrop of the country's decision to leave the European Union in last year's referendum.
Justifying the decision, Mrs May said: "The country is coming together but Westminster is not."
She said the "division in Westminster will risk our ability to make a success of Brexit".
May had previously opposed an early election, but insisted: "I have concluded the only way to guarantee certainty and security for years ahead is to hold this election."
Tomorrow May will move a motion in the House of Commons calling for the election to be held.
In her statement, she also took aim at the opposition, saying: "It will be a choice between strong and stable leadership in the national interest, with me as your Prime Minister, or weak and unstable coalition government led by Jeremy Corbyn, propped up by the Liberal Democrats who want to open up the divisions of the referendum and Nicola Sturgeon and the SNP."
May also criticised the opposition parties' stance on Brexit, adding: "In recent weeks Labour have threatened to vote against the final agreement we reach with the EU.
"The Liberal Democrats have said they want to grind the business of government to a standstill.
"The SNP say they will vote against the legislation that formally repeals Britain's membership of the EU.
"And unelected members of the House of Lords have vowed to fight us every step of the way."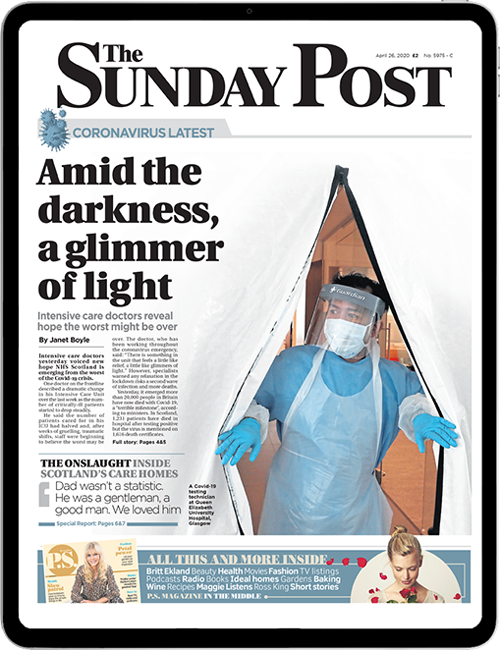 Enjoy the convenience of having The Sunday Post delivered as a digital ePaper straight to your smartphone, tablet or computer.
Subscribe for only £5.49 a month and enjoy all the benefits of the printed paper as a digital replica.
Subscribe