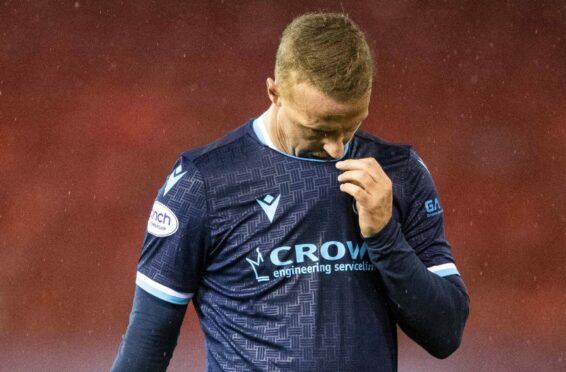 A friend in need is a friend indeed.
As Leigh Griffiths is finding out, the old wisdom applies in football every bit as much as in normal life.
No longer wanted at Celtic, his hopes hinge on James McPake finding a workable solution that can see him stay on with Dundee.
The two men became close as team-mates at Livingston and Hibs, and the relationship has survived a loan deal deemed disappointing enough for the borrowers to start scrutinising the break clause.
Two goals in 14 games is a poor return for someone with Griffiths' finishing ability.
And if one of them – a thundering free-kick against Aberdeen – was a reminder of his two stunning set-pieces against England in the summer of 2017, it was as poignant as it was impressive.
Five years on from that frantic afternoon at Hampden, the striker should be looking forward to March and a World Cup showdown against Ukraine, hopefully followed by a meeting with winners of Wales or Austria to decide who goes to Qatar.
Instead, Griffiths has been left to mull over another missed opportunity, in which his fitness for purpose has been called into question.
"If I was a coach at Dens, I'd still be holding out hope he can get his head right and come good this season," said former Dundee defender, Lee Wilkie, recently.
With the 31-year-old's mental-health struggles well documented – and his physical condition a recurring issue – it is a wish that will be shared inside the club.
McPake demonstrated his faith in Griffiths when taking him to Tayside at the start of the season.
But he needs his players to not only hit the required condition targets, but also to maintain them throughout the season.
Get himself right, and the striker certainly has the natural ability to make a positive contribution in the Dark Blues' fight to avoid relegation.
But his form has eluded him, and the alleged flare incident against St Johnstone – and with it the potential SFA and police sanctions – still hangs over him.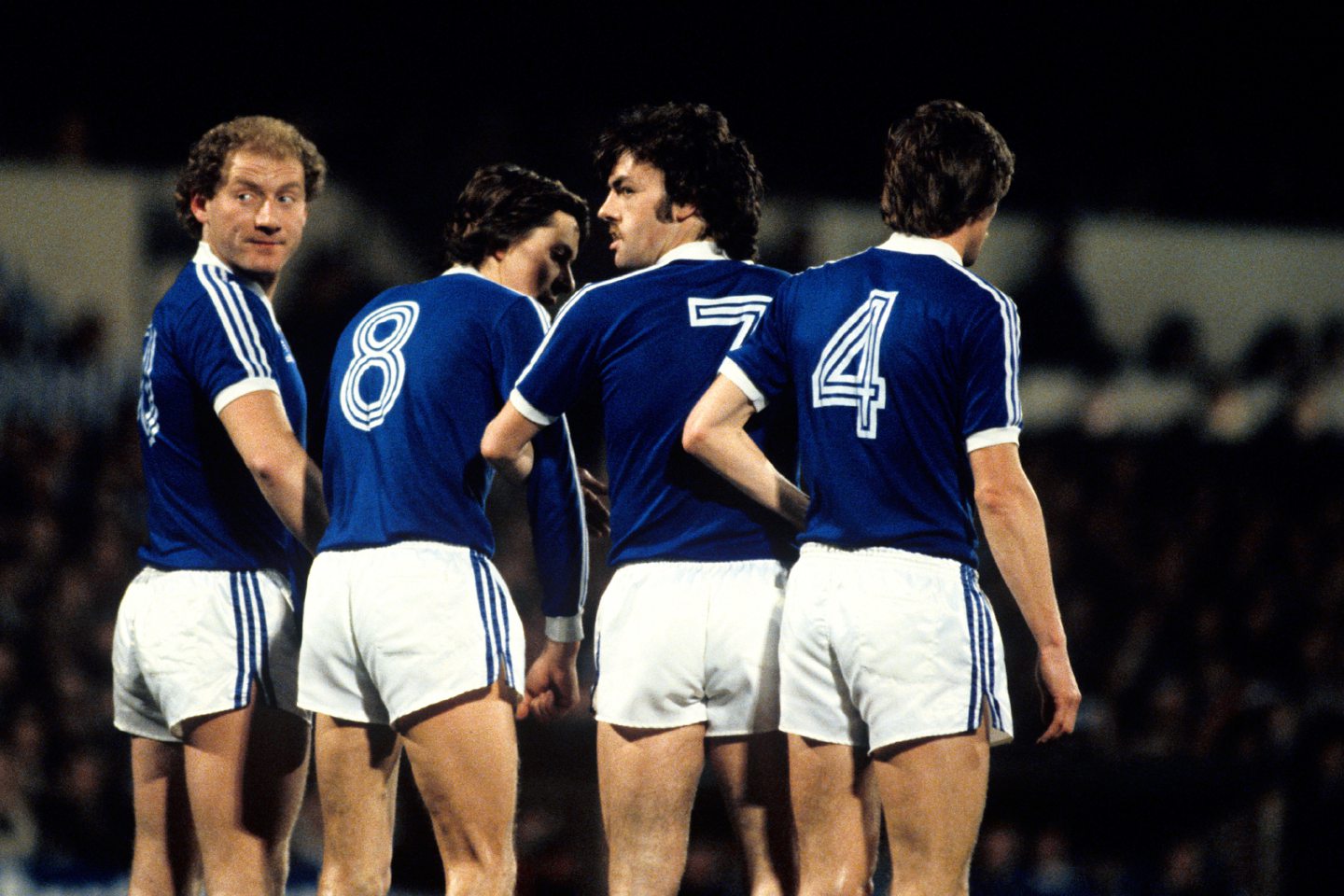 As much as playing for Scotland again now looks beyond him, if he can do that, there is still time to kick on and make the most of the years he has left of his playing career.
No one, whether inside or outside the game, wants their star performers to be robots. They never have.
As we count down to the World Cup play-offs, an example of that comes from a tale of minor mischief-making which has recently surfaced, involving two men who represented Scotland at the 1982 Finals.
Alan Brazil and John Wark took part in a sweep, run by Ipswich Town players, on how long manager Bobby Robson's team-talks would take.
All good clean fun – until Brazil bucked the system towards the end of the briefing by asking Sir Bobby a follow-up question to nudge himself into pole position.
But Wark then scuppered Brazil's winnings by jumping in with a request for a wee bit of clarification on the answer that would instead see him scoop the cash.
If such dastardly tactics further dragged out a process that was overlong in the first place, the players were by then laughing too much to care.
The suspicion Robson might be playing along would only add to the mirth.
Crucially, though, such capers did nothing to harm the careers of anyone involved.
All were examples of men who made the most of their opportunities.
The biggest disappointment of Robson's career was surely at the World Cup Finals in Italy in 1990, when he got England to the semi-finals, only to see their hopes sunk in a penalty shoot-out against the then West Germany.
Born in that same year when Germany was united once more, Leigh Griffiths would doubtless have become familiar with the achievements of the aforementioned Ipswich trio on his path to becoming a professional.
The sad fact, though, is that, as excitement about Scotland's bid to clinch what would be a remarkable qualification double builds, he himself has not been able to fulfil his potential.
Alex Ferguson, speaking about his fellow knight Robson's exit from the international arena, argued it was not whether you were knocked down that counted – but how many times you got back up.
While the 1990 World Cup was the end of his association with England, Robson subsequently led clubs PSV Eindhoven, Porto and Barcelona to glory.
Still, as Harry Kane reminded us to our cost on the day of Griffiths's star turn in 2017, it's not over 'til it's over.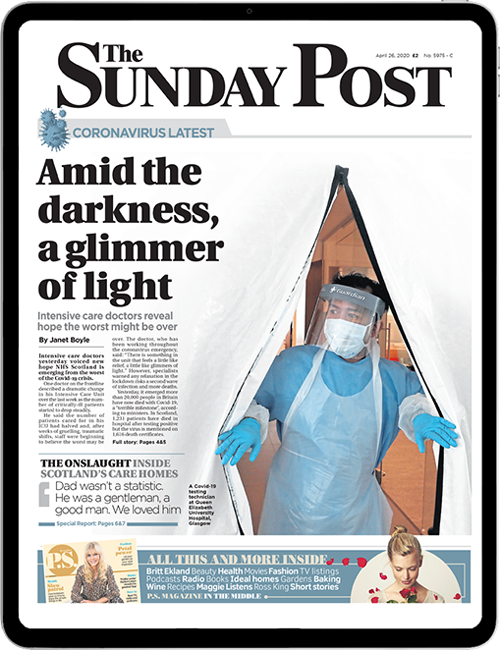 Enjoy the convenience of having The Sunday Post delivered as a digital ePaper straight to your smartphone, tablet or computer.
Subscribe for only £5.49 a month and enjoy all the benefits of the printed paper as a digital replica.
Subscribe