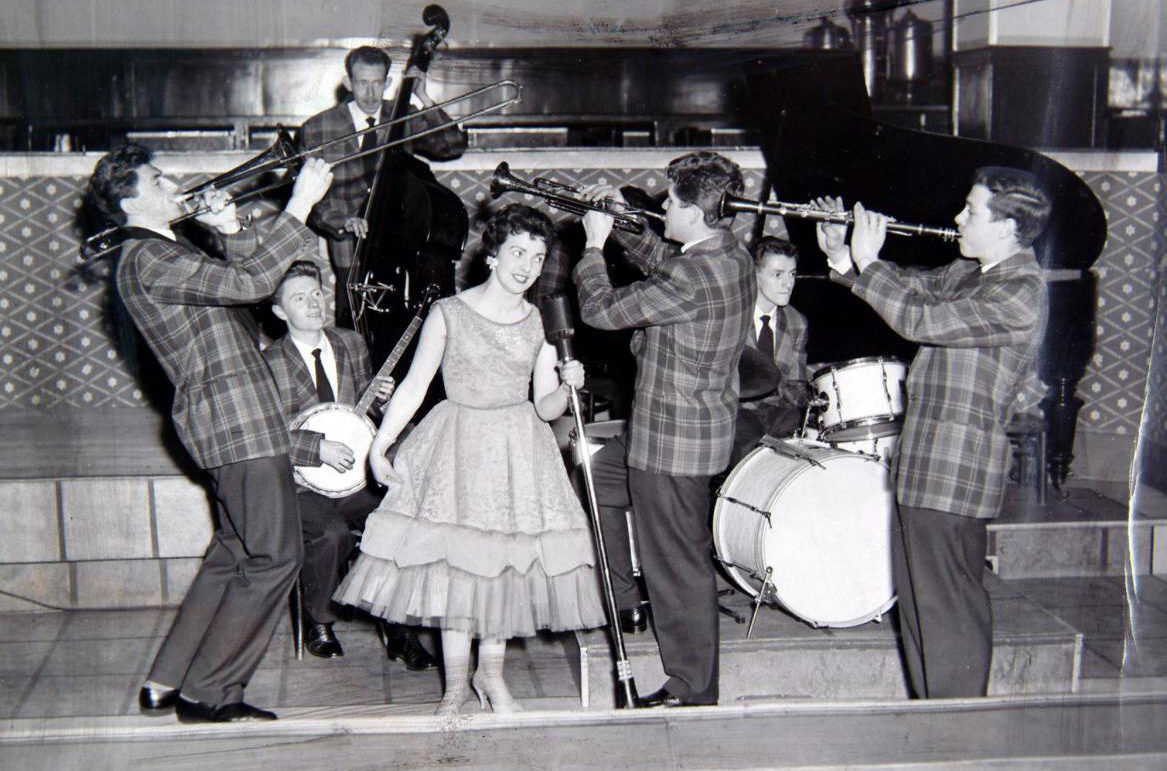 ONE of Scotland's best-loved entertainers has revealed her plans to remember one of the country's forgotten musical stars – 60 years after she walked away from the spotlight.
Elaine C Smith is planning a new theatre show based on the life of jazz singer Mary McGowan.
In her day, Mary had a number one single, sang for The Queen at a Royal Variety Performance and had an army of fans including jazz legend Louis Armstrong.
As part of the Clyde Valley Stompers, Mary's huge voice inspired generations of future Scottish singers, such as Lulu, Annie Lennox and Sheena Easton.
Yet at the height of her success, the Gorbals girl walked off the stage for good to marry and start a family. Now TV and stage star Elaine hopes to bring a show about Mary's life to the stage at next year's Edinburgh Fringe.
"I'm developing the show just now and we have a really good script written by Claire Nicol," Elaine said. "The script is sort of done, but I'm going to have a meeting with Mary's family, as I don't want to do anything until they are on board. I've spoken to them initially.
"The thing I'm interested in is what would make someone want to walk away. Maybe it was the opportunities for women in those days. Maybe you couldn't have a family and happy life as well as a life on the road.
"Every one of her contemporaries, if you look around, had disasters of marriages. We can't just do it as a biopic, we need to have an angle and for me it's the question of were the opportunities for women not there to have a good marriage and home life. That's why I want to talk to the family, to find out if they know."
Born in 1930 to a bricklayer and housewife, Mary and her five sisters and brother grew up in some of the city's roughest streets.
She dreamed of being a star and her outstanding vocal abilities fronting the Stompers made that a reality. They reached number one with (Open Up Them) Pearly Gates in 1956, pushing Bill Haley & His Comets and Doris Day down the charts.
Mary, who died three years ago, played on the same bills as Petula Clark and Shirley Bassey.
And Lonnie Donegan was a huge fan, describing her as one of the best jazz singers of all time. Donegan, the King of Skiffle, even managed the group for a time.
When Louis Armstrong played at the Kelvin Hall in 1956 – his first shows in Glasgow for 22 years – he chose Mary and the Stompers as his support act. A telegram he sent in advance of the show read: "I know from your reputation that your boys will help us to give the local cats a good evening's music they will never forget."
Elaine continued: "A wee boy turned up outside the show for an autograph and Louis noticed he had a trumpet case, so he brought the kid in and gave him a 45-minute lesson.
"It meant the show was running really late and the manager went in and said, 'We'll just cut the Clyde Valley Stompers.' But Louis said, 'If Mary McGowan don't sing, I don't play' and called her the finest trad jazz singer of the time."
The Stompers played and Armstrong, who enjoyed a fish supper between shows and realised the grease was good for his lips, championed Mary's prowess everywhere he went.
Yet it would soon be all over. "In the year I was born she said I don't want to do it anymore and left," Elaine said. "The Stompers got another singer in and carried on, while she brought her kids up in Chryston [in North Lanarkshire]. Her children knew she used to sing but didn't realise the extent.
"I remember the Stompers putting on a reunion concert at the Pavilion in the 1980s and the band persuaded Mary to sing.
"The show sold out in 15 minutes. She came on, sang her song and never sang professionally again."
Elaine says she would likely do the full month of the Fringe with the show next summer, adding to an already busy schedule for the star. She's currently shooting the fourth series of BBC hit Two Doors Down and only has a two-day break after that ends before she begins panto rehearsals for the King's in Glasgow.
Having made a popular return to the venue last year after 13 years away, she's back as Widow Twankey in Aladdin alongside Johnny Mac and ex-River City actor Paul-James Corrigan.
Into the New Year, she'll be immersed in wedding fever as her daughter gets married.
"Having a busy year-end means I can plan the rest of the year," she added. "Parts of May are out because that's when the wedding is and I ain't missing that. After all, life happens when you're away."
Aladdin, King's Theatre, Glasgow, Dec 1-Jan 6.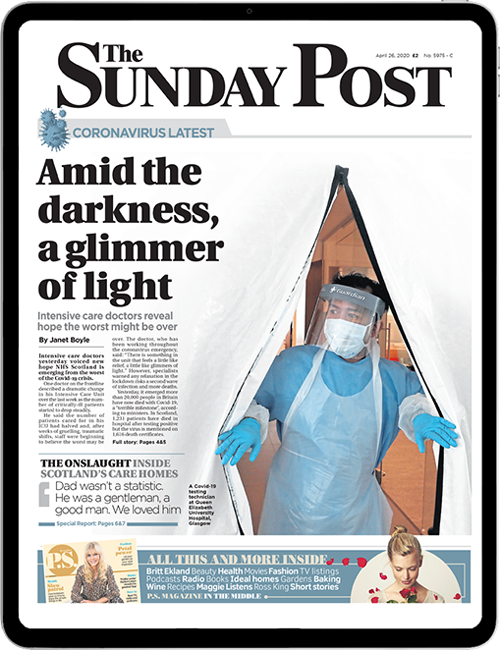 Enjoy the convenience of having The Sunday Post delivered as a digital ePaper straight to your smartphone, tablet or computer.
Subscribe for only £5.49 a month and enjoy all the benefits of the printed paper as a digital replica.
Subscribe