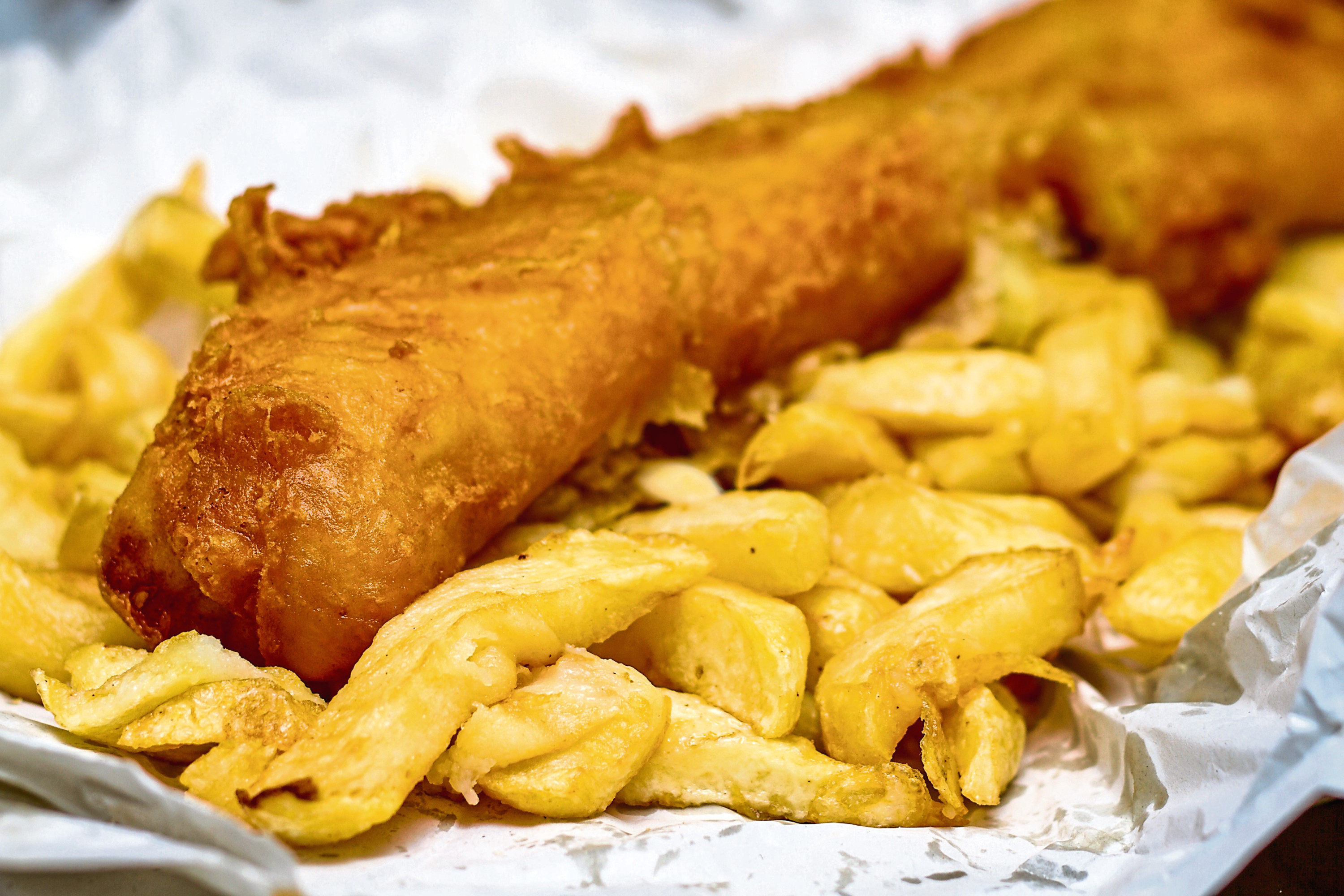 TODAY marks National Fish and Chip Day!
And here in the UK,  when it comes to a celebration of the chippy there could be no better plaice!
Nobody seems to know exactly where and how fish and chips was invented.
"It was us, we invented it!" say the Londoners. "No, it was us!" say the Northerners.
Meanwhile there are those from Scotland, Ireland, India, Italy and many other places around the world who also claim to have had a hand in Britain's traditional dish.
Perhaps the strongest claim of all though comes from Cornwall. Why? Well it seems pretty well accepted that fried fish was a dish originally brought to Britain by Jewish people fleeing persecution in parts of Spain and Portugal a few centuries ago. With them they brought pescado frito – fried fish to the rest of us – which was fish in a kind of batter.
In 1860, Joseph Malins, a descendant of those Jewish refugees opened the first fish and chip shop in the capital's Cleveland Street and business was so good that it was very soon followed by many others across the East End of London and then in other parts of the capital.
The shop proclaimed that it was selling fish "served in the Jewish style" and he had the brainwave of adding chipped potatoes to make a new kind of meal.
What has that to do with Cornwall? Joseph Malins grew up in Cornwall before he moved to London in the mid-19th century.
In his book British Regional Food, chef and author Mark Hix says: "One of the earliest recorded proper fish and chip shops with a traceable history was Malins of Old Ford Road in Bow in the East End of London, which moved a couple of times in its long history, from Cleveland Way and Goldsmiths Row.
"The Malins family that ran it were originally from Cornwall and the business was thought to have started around 1860.
"As recently as 1965, they received a plaque from the Fish Friers' Review, in recognition of their being the oldest fish and chip shop in the world."
So, could it be that Joseph Malins really began putting fish and chips together in Cornwall before heading to London to seek his fortune?
Certainly the actual fried fish had been around for much longer. Even Charles Dickens fleetingly mentioned a fried fish warehouse in Oliver Twist and there are many other suggestions that fried fish goes back quite a few centuries.
Chips in Britain could not go back before Sir Francis Drake because nobody knew what a potato was until he brought some home for Queen Elizabeth I.
He found them in America and fortunately the royal cooks were up for experimenting with them although there is no truth in the rumour that it was they who invented the chip when they tried to play tennis with them.
In the north of England it is claimed that the world's first fish and chip shop was opened by Mr John Lees of Oldham. He started selling fish suppers in 1863 which, if all the dates are accurate, would actually make him second in line for the fish and chip heritage award. There is a blue plaque in Oldham in recognition of the great man.
The claims and counter claims will go on for ever with nobody ever being able to slap down the true proof of who really invented fish and chips.
One thing is certain – it soon became a traditional British dish and remains the nation's favourite takeaway, claiming a fifth of the entire takeaway industry, the rest being shared by everything from pizza to korma and burgers to chow mein.
It has been proven that fish and chips inflicts fewer calories than other takeaways and also the fish has great nutritional value.
During the First World War, special arrangements were made for British troops to be provided with fish and chips because of its value. The same thing happened in the Second World War, and in both conflicts the civilian public were encouraged to eat more fish and chips as it was not only good for you but fairly cheap.
Sir Winston Churchill placed much importance on the value of fish and chips as he called the dish "the good companions".
He is not alone in his affection for this great British meal. Almost 300 million portions are sold in Britain every year.
There are some pretty well-known fish and chip fans, too.
Nicholas Parsons is a devotee and said, "The British have turned a simple, nourishing dish into a national institution.
"Fish and chips are now as synonymous with our country as Shakespeare, cricket and the Tower of London. Good fish and chips from a well-run establishment takes a lot of beating."
Er, should that be "battering"?
Sir Cliff Richard believes that fish and chips played a major part in his early career.
Cliff said: "When we used to do those early gigs in dance halls and all sorts of other halls, we were usually hungry when we went home. There were not the many different takeaways in those days but you could always find a fish and chip shop – and a very welcome sight they were too."
TV chef James Martin also speaks highly of fish and chips.
"There's a lot of nutritional value in fish and chips and you can cook them at home or go round to the local chip shop. Either way you have a meal that has value, tastes good and has great character," he said.
Actress and model Melinda Messenger has even been known to don a mermaid outfit to promote fish and chips.
She said: "I was very happy to do that, there is nothing quite like traditional fish and chips with its golden batter. We should celebrate it, whoever invented it, nobody can deny that it is a dish that is very British."
Twiggy is also very British of course and has flown the flag for her country ever since she first appeared on the scene during the 1960s.
She said: "I was brought up with fish and chips in London and there is nothing quite like it, especially if you are at the seaside with the sea at high tide and looking a little threatening. Fish and chips not only taste great but they make you feel cosy. You must use your fingers, though – no plastic forks!"
Stan Laurel, born in England, liked nothing better than going to the chippy when he and Oliver Hardy were in Britain.
He even mentions fish and chips near the end of their famous film Way Out West.
Angelina Jolie also became a fish and chip fan on her various trips to Britain. Difficult to imagine her with fish and chips wrapped up in newspaper but she is said to often buy them to treat friends.
Michael Jackson also used to make sure he got his quota of fish and chips when he was in Britain and developed a liking for mushy peas while former President Barack Obama's wife Michelle made a point of taking their two daughters for a fish tea when they were in London.
Golf legend Nick Faldo took his turn at hosting the Augusta Masters' dinner in 1997 and provided fish and chips for all his fellow competitors.
How about football stars Wayne Rooney and John Terry. They and actress Kate Winslet all insisted that their wedding reception's main meals would be fish and chips. Clearly they took their spouses for batter or for worse.
So, when you get your fish and chips on June 1, know that you are in good company and also doing your bit to maintain this great British (or Jewish or Spanish or Portuguese or Indian) tradition. Instead of the usual diet drink that you buy to ease your conscience, why not open a bottle of champagne and raise a glass to toast National Fish and Chip Day!
Toast? Now, who invented toast…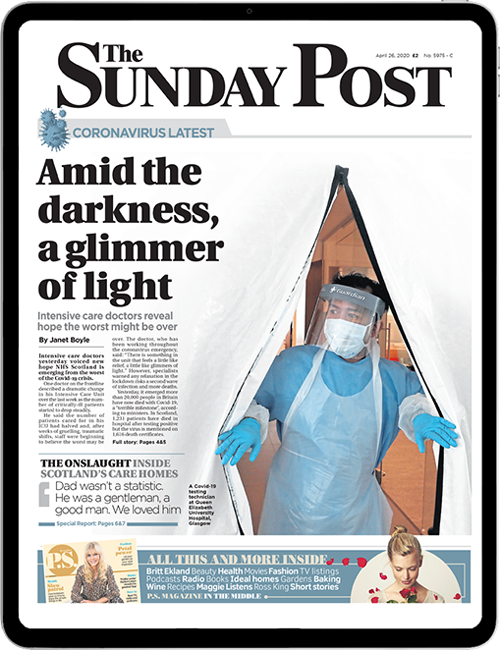 Enjoy the convenience of having The Sunday Post delivered as a digital ePaper straight to your smartphone, tablet or computer.
Subscribe for only £5.49 a month and enjoy all the benefits of the printed paper as a digital replica.
Subscribe