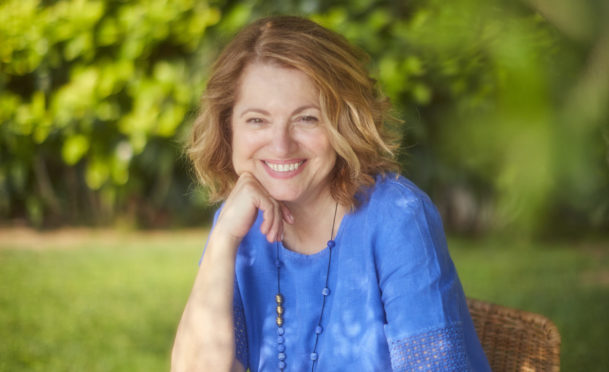 A couple of well-known Greek cheeses and, of course, Greek yoghurt might be staples in your fridge, but apparently we're really missing out.
"It bugs me in a way that after all these years, people are still only familiar with feta and halloumi!" says Irini Tzortzoglou. "Manouri, for example, has a wonderful texture, very creamy and not as salty. The moment you take it anywhere near a fire or olive oil it comes into its own," she adds.
Tzortzoglou was the winner of the first all-female final of BBC's MasterChef when she lifted the trophy last year. The 60-year-old, who hails from a tiny village in Crete, impressed judges John Torode and Gregg Wallace with her sophisticated, modern take on traditional Greek fare, and she still can't quite believe it now.
"I feel like a star!" she says, laughing, when we talk over the phone. "I was saying, 'I'm just happy to be going through, I don't know what's wrong with the judges!'"
Tzortzoglou's endearing warmth won hearts during her stint on the show, which has led to a new later-in-life career in food – a passion deep-rooted from a childhood growing up on her family's farm and in her grandparents' kitchens in the village of Ano Akria.
"We grew grapes and sultanas, and olives we had to pick in the middle of the winter – my little fingers were frozen. That contact with food and soil and the earth, it's in my DNA," she says.
At home, where she grew up without electricity, they ate "things that didn't go off" – like chickpeas and broad beans.
Her grandfather had 100 beehives so they ate a lot of dairy with honey – a classic Greek combination.
Preserving might be trendy now but in Crete, her family preserved ingredients out of necessity. "We'd smoke, brine or cure them, or put them in clay jars and bury them in the ground or somewhere cold."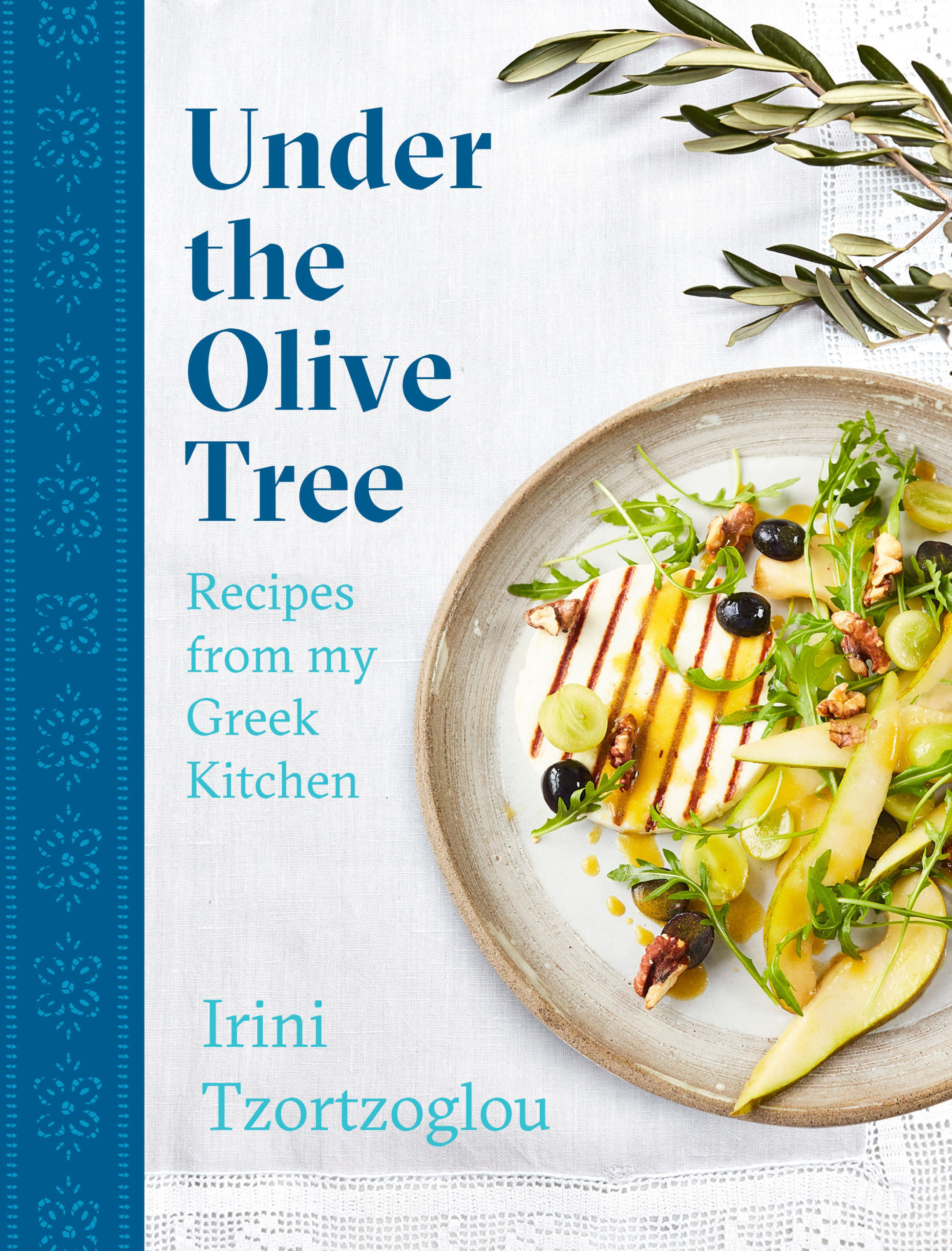 Her parents' and grandparents' deeply-rooted influence is celebrated in Tzortzoglou's first cookbook, Under The Olive Tree: Recipes From My Greek Kitchen – which includes her grandmother Yiayia's pancakes with cheese, honey and cinnamon, garides saganaki – king prawns, peppers, ouzo and feta, and fasolakia ladera – runner bean and tomato casserole.
A couple you might even recognise from her time on MasterChef, like trahanas – cracked wheat – soup.
"It's so basic it could go back 4,000 years but it's so delicious," she says. Essentially, wheat is cooked slowly in soured milk, before being moulded by hand.
Tzortzoglou has lived in the UK – London, then Cumbria – for 40 years now, but still has a base in Ano Akria, and its food culture has never left her.
It's standard, she says, for neighbours to bring each other food unannounced. "It's passing this feeling to each other that you are supported, you are not alone, you are nurtured."
Typically, much more time is spent preparing, cooking and eating. "Food is very slow," she says of Greek culture. "Here, I've been known to eat standing up and rushing.
"At the Greek table, food was therapy, whether it was preparing for the other women of the family, and you talked and you cried and you showed your anger with your husband or your mother-in-law – it was the table where you resolved little things."
And there's a freedom about Greek food – so don't be a slave to the recipe, she says." You're creating something, so be relaxed about it. Cook with love and people will love it."
---
Olive and rosemary bread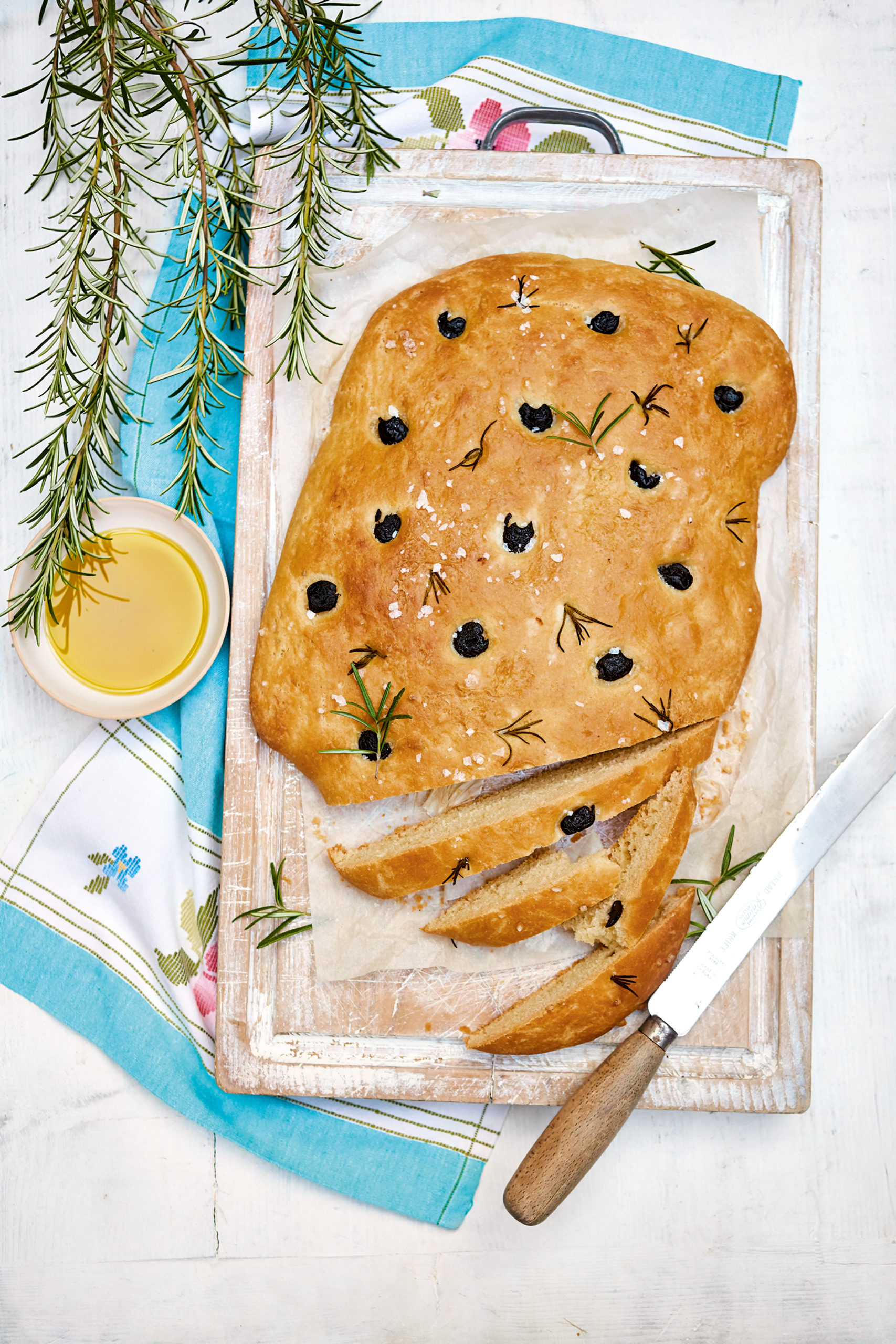 Greek food often involves a lot of delicious sauces, and you'll need some bread to mop it all up. This recipe, from MasterChef champ Irini Tzortzoglou, is easy and requires few ingredients.
"When using yeast, the water used to dissolve it should not be too hot, as this will kill the bacteria in the yeast. The pinch of sugar is not needed for flavour but as a 'feeding' agent for the yeast," Tzortzoglou advises.
Ingredients
2tsp dried active yeast
A pinch of caster sugar
300ml warm water
500g plain flour
100ml extra virgin olive oil
30g stoned Kalamata olives
Tips from a few fresh rosemary sprigs
Fleur de sel and extra virgin olive oil, for sprinkling
Method
In a bowl, mix the yeast and sugar with the warm water. Cover and put in a warm place for about 15 minutes, or until you see bubbles on the surface.
Place the flour, olive oil and a pinch of salt in the bowl of a stand mixer and add the yeast liquid. Using the dough hook, knead the dough for five minutes at a medium speed. Alternatively, knead the dough by hand on a floured surface for about 20 minutes, until it is shiny and elastic.
Place the dough in a clean bowl with a little oil, cover the bowl with cling film, then a dry tea towel, and leave in a warm place for about one hour, until it has risen to double its original size.
Knead gently again, then shape into a flat piece about 2cm deep and place it on a baking tray lined with baking parchment or a silicone baking mat.
Gently push the olives and rosemary tips into the dough, sprinkle with a little fleur de sel and extra virgin olive oil, cover with a slightly dampened tea towel, and leave for 30–60 minutes for it to rise some more.
Preheat the oven to 200°C/400°F/gas 6. Put the bread into the oven and bake for about 30–40 minutes. Remove when it is golden in colour and hollow when you tap it underneath.
Under The Olive Tree: Recipes From My Greek Kitchen by Irini Tzortzoglou is published by Headline, £25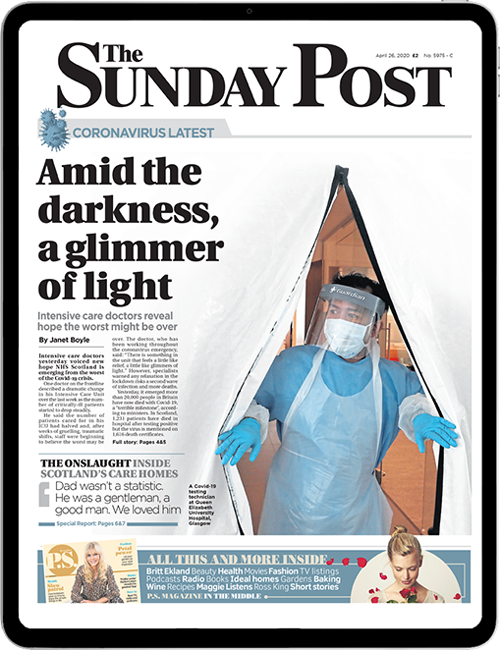 Enjoy the convenience of having The Sunday Post delivered as a digital ePaper straight to your smartphone, tablet or computer.
Subscribe for only £5.49 a month and enjoy all the benefits of the printed paper as a digital replica.
Subscribe