SCOTS wrestler Viper is ready to make history in Insane Championship Wrestling's big Square Go in Glasgow at the end of the month.
The 27-year-old, who has wrestled across the globe for various promotions, told The Sunday Post that she'll be entering the 30-person battle royale – and has her sights firmly set on becoming the first woman to win.
Similar to the WWE's Royal Rumble, the Square Go sees 30 participants in the ring, battling to throw each other out.
Anything goes – including weapons – and the last person standing is granted a shot at the ICW World Heavyweight Championship at a time of their choosing in the next year.
Viper issued a warning to those she'll be sharing the ring with, saying: "Don't underestimate me- there's a reason I'm called the Vixen of Violence and that I'm in the history books.
"There's a reason I've made the name that I have and it's my time now. I've dominated wrestling wherever it's been in the world in the past couple of years.
"Wherever there's been anything to do with wrestling I've been there and now it's time for me to take that top spot back home."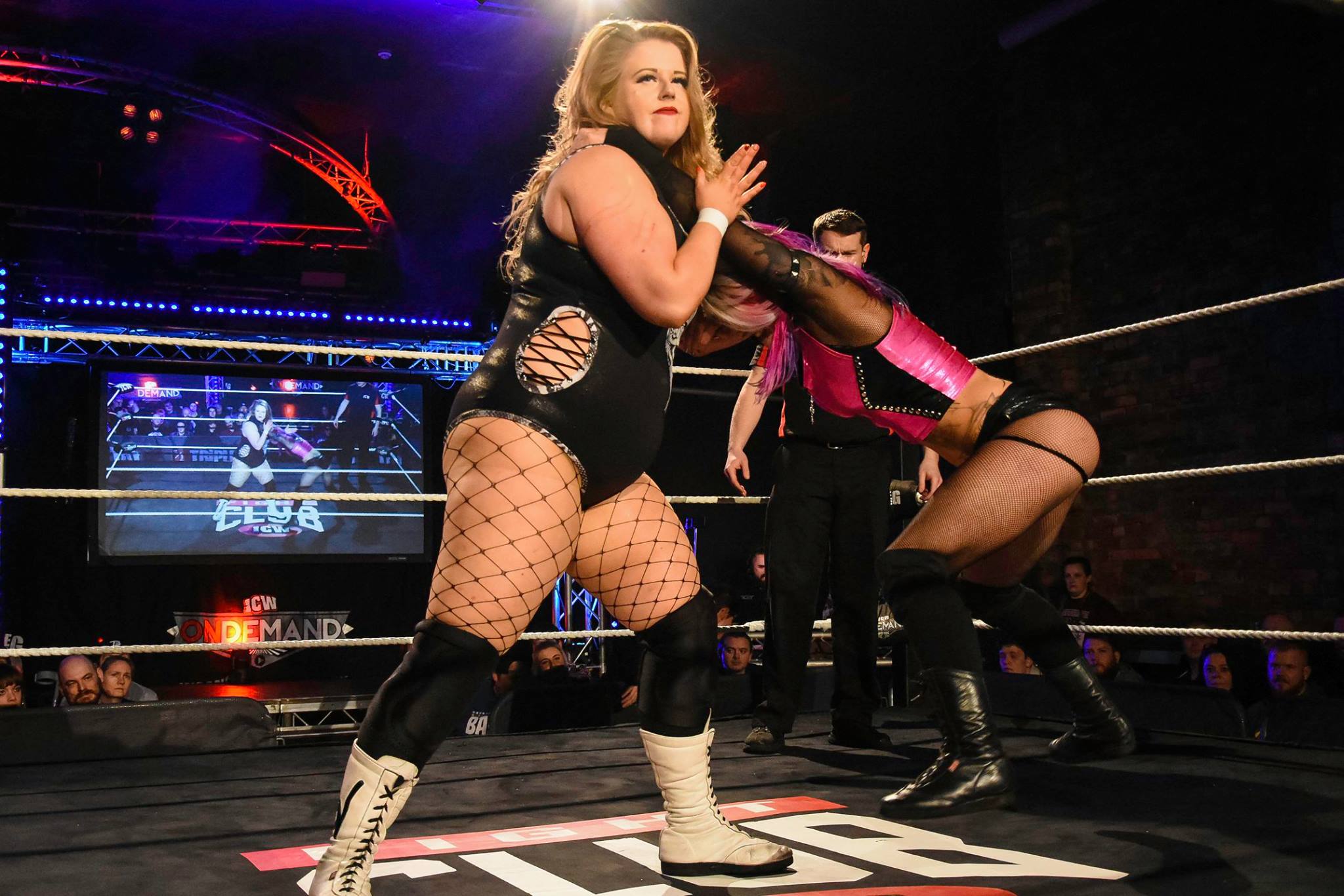 Viper featured in BBC documentary Fight Like A Girl last year and has been seen in WWE's Mae Young Classic women's tournament and also ITV's World of Sport Wrestling.
"People wrote me off because of my size and what I look like and thought I was some stupid, blonde girl who was never going to amount to anything," Viper – Kimberly Benson outside of the ring, says.
"I have helped break a mould in women's wrestling. I was tired of being told, 'This is what you have to look like and what you have to be'. I came in and said, 'That's a load of nonsense'."
The Square Go match is a unique brand of chaos, with bodies everywhere in the ring and, of course, the optional use of tables, chairs, brass knuckles – anything you can get your hands on.
"I've done the Square Go a few times before but the beauty of it is that it's so unpredictable," Viper explains. "You don't know who's coming in or what they're coming in with, so you can prepare yourself in some ways but there are always going to be five million curveballs thrown at you."
Viper will join the likes of Grado, star of BBC's Two Doors Down, and WWE's NXT UK superstar Wolfgang in the match.
And there are a few others on the roster that Viper is looking forward to having the chance to get her hands on.
"I particularly hope I get to batter Aspen Faith and Lewis Girvan – I would say they're a couple of my favourite batterees," she laughs. "They're just so much fun to beat up!"
Should she go the distance and win, she'll become the first woman to win the match – and could also go on to become the first female competitor to lift the ICW World Heavyweight Title.
She says: "It would be another one to add to the history books – I've got myself quite into the habit of that recently so why should we stop now?"
"It must seem so far-fetched but if there was ever a time that it was to happen it's now. I feel like – and this could come across big headed to people reading this and others on the roster – but I'm arguably one of ICW's biggest stars so why not?
"Why couldn't I do it… I've done everything else!"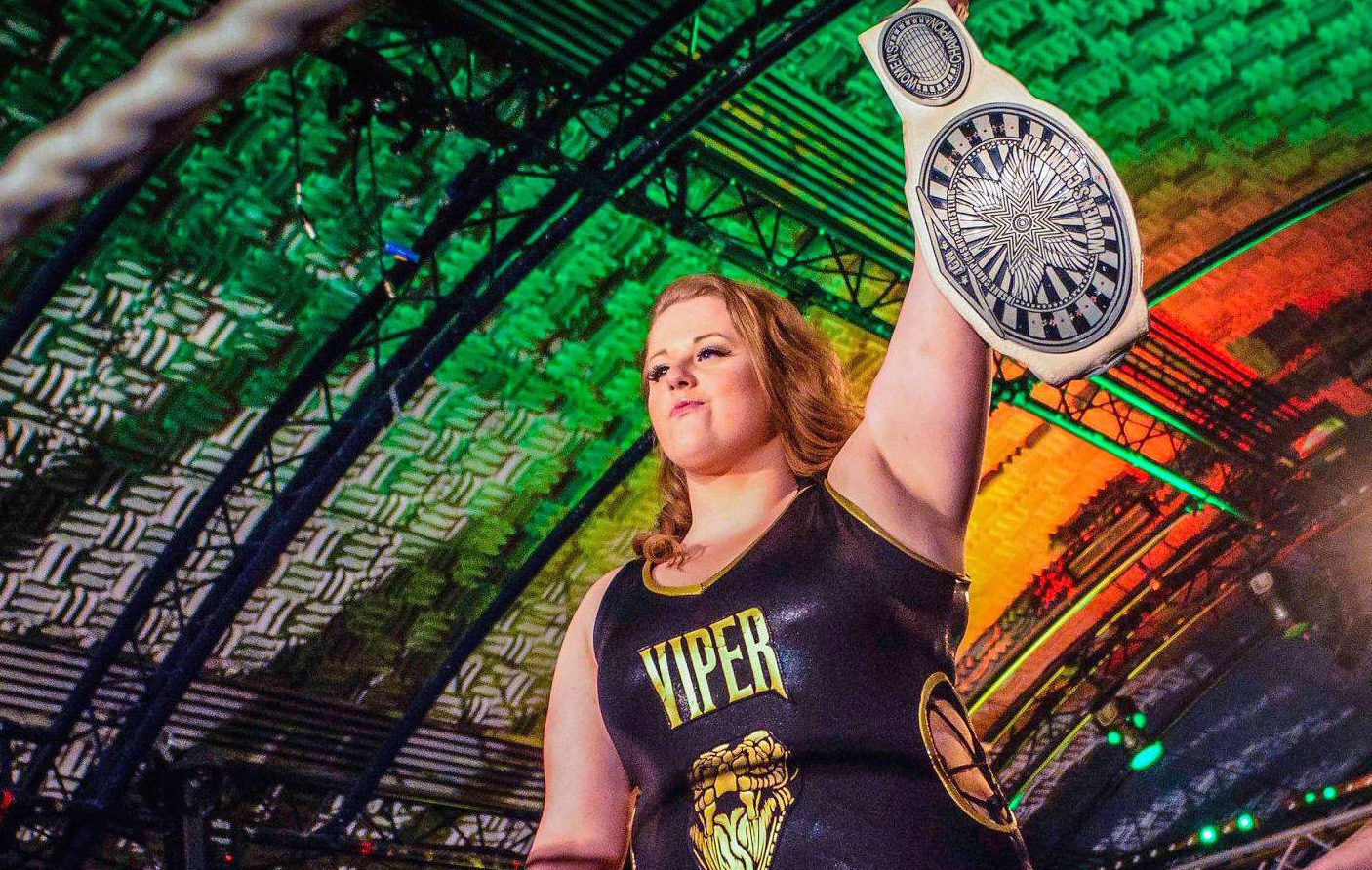 As well as the Square Go match, there are a number of other matches on the card for the event at Glasgow's SWG3.
Lionheart defends his title against South African star Angelico, while Zero-G Champion Joe Coffey squares up to the fearsome Russian Ilja Dragunov.
The tag titles will be defended by P.O.D against the Kings of Catch (Viper's preferred 'baterees' Aspen Faith and Lewis Girvan) and there's a special appearance from WWE's NXT UK Women's Champion Toni Storm, who faces Kay Lee Ray for the ICW Women's title.
Viper, who has a long history with both, will be keenly watching that match as she looks to win back the title lost to Kay Lee at The Hydro in December.
"I'll have a lot of eyes on that match – not just because I'd quite like my title back – but also because I know it'll be a fantastic match," she says.
"The two of them are very close to me so I'm going to be very emotionally invested in that match as well as enjoying it as a fan.
"They both always put on wrestling clinics and I can't wait to see what they do this time."
---
ICW: Square Go takes place at SWG3 in Glasgow on Sunday, 24 February. ICW events are 18 and over. Tickets are on sale for all upcoming events at www.ticketmaster.co.uk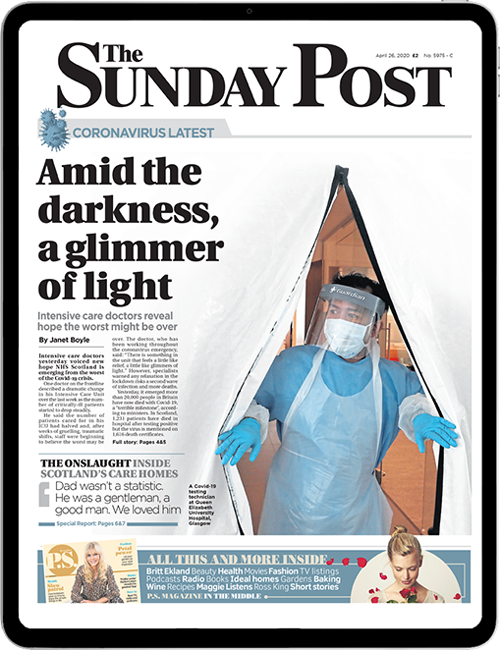 Enjoy the convenience of having The Sunday Post delivered as a digital ePaper straight to your smartphone, tablet or computer.
Subscribe for only £5.49 a month and enjoy all the benefits of the printed paper as a digital replica.
Subscribe