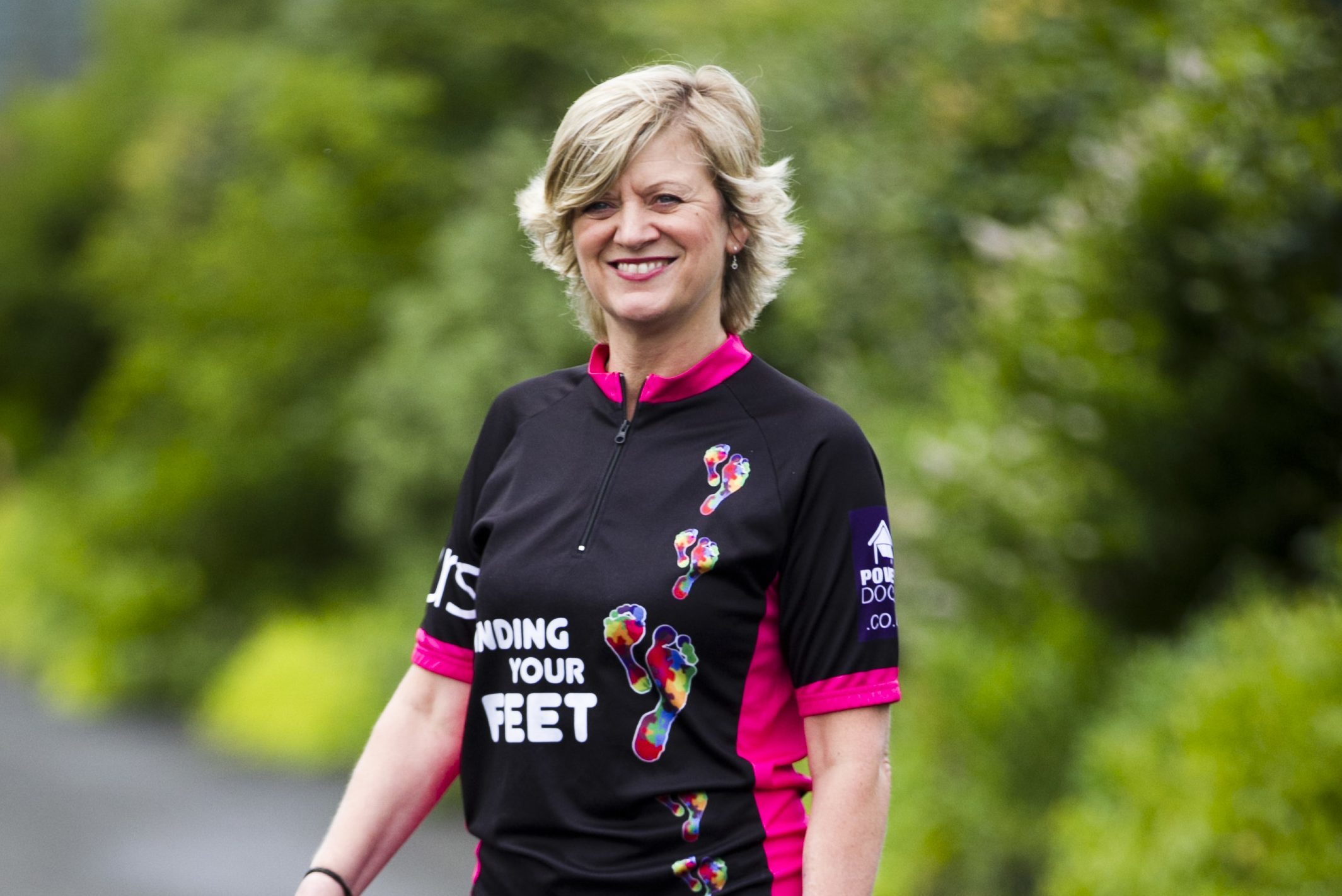 A mum waiting to become Scotland's first double hand transplant patient fears time is running out on her dream surgery.
Corinne Hutton has decided to keep her name on the transplant list for the moment, but told The Sunday Post the wait may just be becoming too long.
"This may well be the make-or-break year," said Corinne.
"If they don't find hands I might move the goalposts and take myself off the list."
But Corinne, who set up a charity after losing both her hands and her feet, has also set herself a massive challenge for this year, climbing Mount Kilimanjaro.
And the Finding Your Feet founder will attempt it having lost two-thirds of a lung after being hit by a serious infection.
"For six months I wasn't on the transplant list as there was no way I could get hands while I had the infection," said Corinne, 47.
"And then the remainder of the lung had to grow. I'm now on a course of drugs that will cut the risk of the infection recurring."
Corinne, from Lochwinnoch, who has a young son, Rory, confesses that she had mixed emotions about returning to the list. She said: "I didn't know if I could be bothered with it any more.
"Having a big operation is something I think I could deal with, but I'm not sure I can deal with the two years of rehabilitation afterwards.
"It's going right back to not driving, to not washing or dressing myself, to having two years of physio appointments.
"Up until that point I had always focused on the fact that I'd have hands, but for everything you do you have to consider the transplant.
"You can't go on holiday or if you do you have to come off the list. So the doubts have been setting in.
"There might be a point when I want to get on with my life and accept that this is me.
"I have to make that call in advance because it's not fair to wait until someone has died and a family has agreed to donate the hands and then turn round and say that I don't want to do it.
"That's really selfish."
It was back in June 2013 that what Corinne thought was just a bad cough turned out to be something much more serious.
She collapsed, spent three weeks in an induced coma and her family were called to say their goodbyes. She developed pneumonia and septicaemia and was given just a 5% chance of survival.
Although a machine to oxygenate her blood saved her organs, her hands and feet turned black and surgeons had no option but to amputate.
When she was put on the transplant list, Corinne expected that she'd have her hands within a matter of months.
However, almost three and a half years on she is still waiting.
She has now had a dozen false alarms, being called and informed that a donor may have been found only to be told to stand down.
She has had a suitcase sitting packed, with the latest call coming at the start of this month.
"I got a text at lunchtime saying not to get excited because it might not happen, but they thought they might have found a donor and were going to do the blood tests.
"I was halfway through decorating my Christmas tree and you start to panic that you can't leave it like that and I didn't have my presents wrapped.
"The excitement and the nerves were still there but at 8pm I got a text to say they were sorry that it wasn't a match."
For the moment, Corinne has decided to continue with her quest for new hands.
"I know the decision not to go ahead is coming, but if it happened just now I have to admit I'd still be delighted.
"I've been given a boost by seeing a video of Chris King, the first double hand transplant patient. I was top of the list but those hands weren't a match for me – I always joke with Chris that he got my hands and I'm really not bitter at all.
"Chris got them last October and the video of his progress made me jealous. I was pleased at how far on he's come.
"I liked the look, although that was never my biggest concern. The same surgeons that would do me have now done four of the procedures and they are learning more each time.
"It would have been nice to be the first, but it's also nice not to be as you're no guinea pig."
Finding Your Feet, which Corinne founded to help others, has gone from strength to strength.
She has pushed herself to the limit to both raise funds, including getting running blades to tackle her first triathlon in July.
Now she's planning to push herself even harder with an attempt on Kilimanjaro.
"It's probably madness," said Corinne, who is already hard at work planning the mountain assault in October. "I think I have a fear of missing out. People were going to do it for us and I was getting a bit of a petted lip because I couldn't do it with my lungs and my legs.
"But then I decided that it would surely be better to try and fail than not to try at all. I know I won't fail easily but if I come away having failed then I would still feel a bit of pride in trying."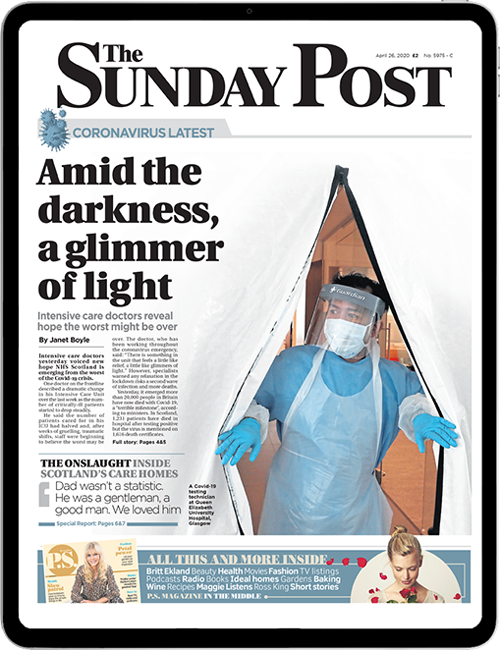 Enjoy the convenience of having The Sunday Post delivered as a digital ePaper straight to your smartphone, tablet or computer.
Subscribe for only £5.49 a month and enjoy all the benefits of the printed paper as a digital replica.
Subscribe