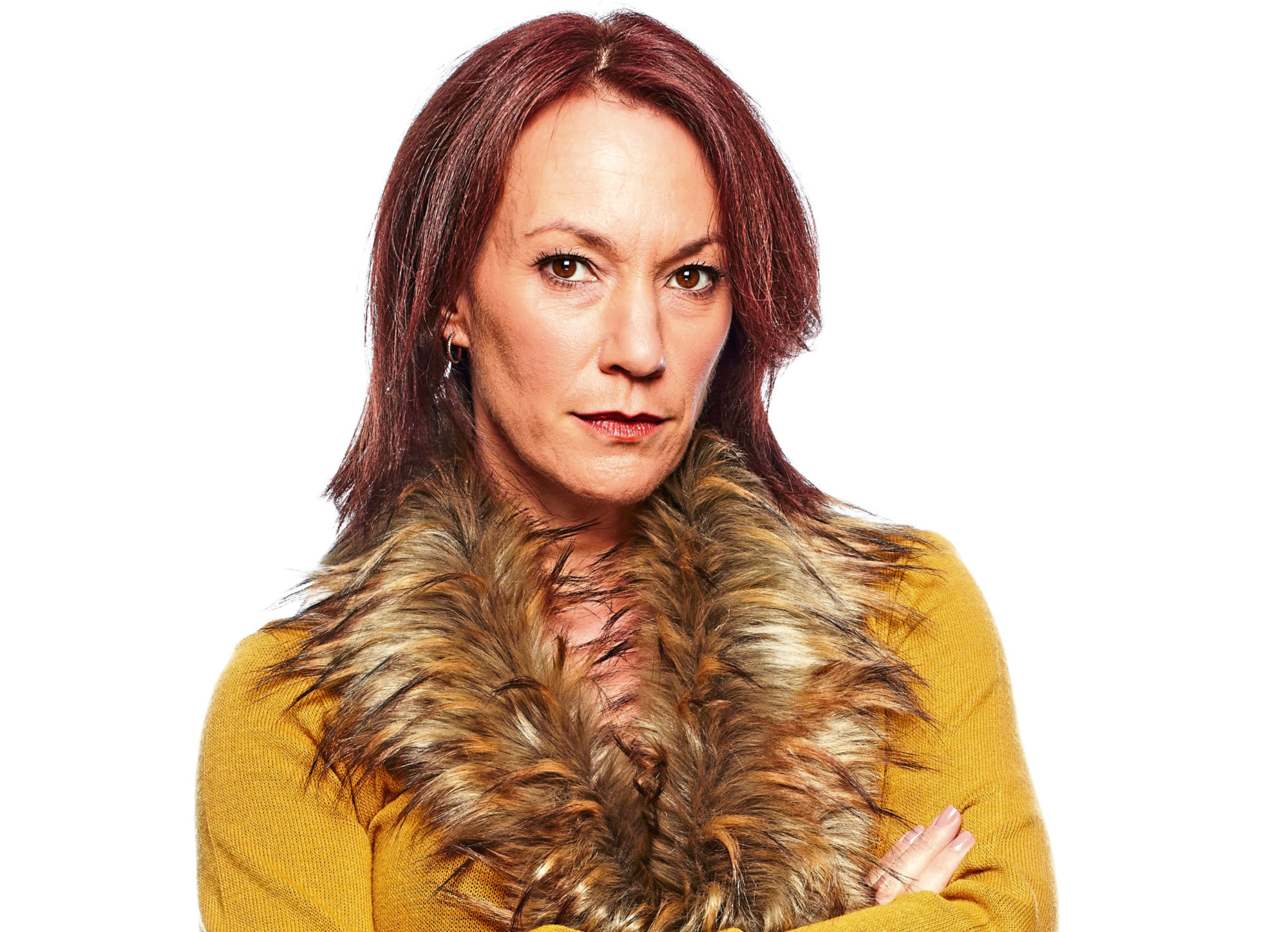 HER devastatingly realistic portrayal of drug addict Rainie Cross has gripped millions.
Now EastEnders star Tanya Franks has revealed the emotional true-life tales that helped her portray her troubled character.
And, speaking frankly to iN10, Tanya admitted that bringing such disturbing storylines to screen take their toll.
It's been more than a decade since versatile actress Tanya arrived in Walford as Tanya Branning's heroin addict sister.
And there have been tough times aplenty along the way.
"When I came in, EastEnders put me in touch with an ex-heroin addict," said Tanya, settling down to chat after another busy morning's filming at the Elstree Studios in London.
"He came on set with me and took me through all the stages.
"He told me about coming down from a high and how you feel, physically and mentally, when you are waiting for your next fix.
"I really had to learn a lot. It was important that I portrayed it with as much detail as I could, to make it believable.
"And when it was further down the line and Rainie developed the crack addiction, I worked with someone else as that has a different effect on your body.
"That lady was happy to work with me because she'd seen the research and work that had gone into the heroin portrayal.
"You know what goes on in society and that many people have difficult times, but this gave me a real insight.
"I'm not, by nature, an addictive person, so I had to find out the mentality behind what happens to people when they latch on to something and it takes hold of them. It can be so hard for people to find a way out of that at times.
"We all have troubles and weaknesses we have to deal with.
"It really opened my eyes in many ways and finding even more empathy for other people's lives is a good thing."
While Tanya says she loves the opportunity to learn about things that wouldn't otherwise be part of her everyday life, putting it behind her at the end of a gruelling day's filming wasn't easy.
"Certainly when Rainie's troubles were at their deepest, it was hard to shake off," she admits.
"I can't just say, 'Well, fine, that's that,' and forget it all when it is so relevant to people's lives.
"I really absorb myself in it when I'm researching it and I do think about it a lot at home.
"I can't pretend it was a cheerful day's work when it wasn't. It can be tough."
Tanya's Rainie is front and centre of the Walford drama this week as the ramifications of Rainie and Jack sleeping together really ramp up, leading to a Queen Vic set-to.
"Cora comes in with all her feathers ruffled and ruffles Rainie's feathers right up," smiles Tanya, who lives in Kent with long-time actor boyfriend, James Barriscale.
"They have quite a go at each other. It's actually really fun to do."
Although she first set foot in Albert Square more than 10 years ago, Tanya was, as she says, "an irregular regular" until she became a more permanent resident in recent times.
She came in for two episodes in 2007 but was invited back for more and more.
"They kept coming back periodically with episodes for me and then there was the story with Rainie and Phil Mitchell that brought me in a fair bit.
"If I have been available, I've been happy to come back.
"She's a very hard character to walk away from.
"She challenges me and I love that. There is often a twist in the tail and that thrills me.
"There's a lot of darkness with Rainie.
"She desperately wants to see the light and while we have seen her go thorough rehab before, this is the first time she has made a 100% commitment to get clean.
"Living a 'normal' Walford life is a whole new challenge for her."
Her in-out times in EastEnders have given Tanya, also a highly-regarded theatre performer who founded her own production company, a chance to take on other roles.
That included playing the sister of Olivia Colman's copper Ellie in smash hit Broadchurch.The identity of the killer had, of course, to be kept under the tightest of wraps, meaning that Tanya and the rest of the cast were sworn to absolute secrecy.
"I was on Breakfast TV at the time being quizzed about Broadchurch and about EastEnders and I couldn't say a thing about the storylines in either," laughs Tanya.
There was never a Plan B for Tanya, who says she knew she wanted to act from her school days.
And, despite all her successes, she admits there have been some bleak times along the way.
"My 10th year as an actor was my worst," she confides.
"I was being sent for auditions and getting down to the last two or three for 85% of them and then not getting the job.
"That went on for a year and it was my toughest time.
"I decided I had to start producing my own stuff again because it just wasn't good for me.
"I had turned down a job at the start of the year and didn't get anything else for a full year.
"I thought it was the creative Gods punishing me!
"If I was ever going to give up the business, it would have been then."
Tanya got great experience with a starring role in former Channel 5 soap, Family Affairs, before being axed when new producers came in.
But the disappointment was put into perspective when she lost her dad.
"It was the same week," says Tanya.
"We found out our family was no longer going to be carrying on in Family Affairs and then my father died.
"Work is fickle and life is fickle and you just have to enjoy life for what it is because something can take it away tomorrow.
"That week made me very philosophical about my career."
When she's not being feisty on the EastEnders set, Tanya loves her newfound passion of gardening, pottering away contentedly.
And she can do it fear-free having recently undertaken a neuro linguistic programming seminar to cure her phobia of spiders.
"It was a debilitating phobia and it used to frustrate me that every time I walked into a room I'd have a sneaky look around to make sure there wasn't a spider in a corner somewhere," adds Tanya.
"And it cut off parts of the world for me. There were countries that I just wouldn't go to because I knew they had big spiders.
"When I went to the seminar they said that by the end of it I'd be holding a spider, and I thought there was no way that'd happen.
"But within 20 minutes I was holding a tarantula. It was one of the most amazing moments of my life. Now spiders and me are friends. I talk to them and if I see one sitting in the corner I'll leave it sitting there happily."
EastEnders, BBC1, Monday, Tuesday, Thursday, Friday.