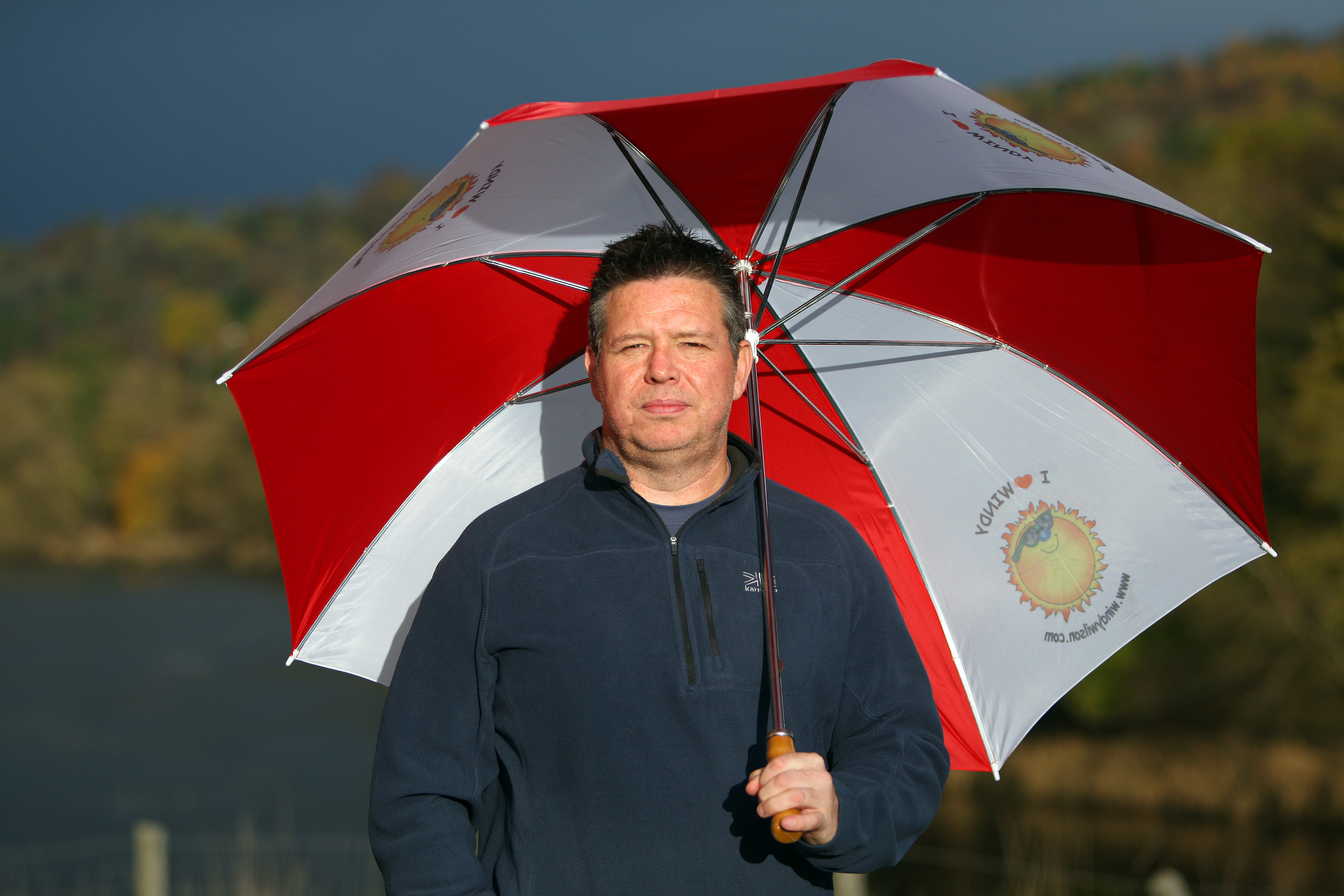 A youth football coach has been suspended after being accused of assaulting a young player.
Robert Wilson, who once served four years in prison for a violent attack, was cleared in court of grabbing and threatening the youngster but has now been suspended as the youth game's governing body investigates.
The businessman – who runs a popular weather blog as "Windy" Wilson – vowed to clear his name yesterday but children's charities called for a change in the culture to give young players maximum protection.
Wilson, of Auchterarder, was given the green light to continue coaching by the Scottish Youth Football Association in December when they discussed his previous convictions.
But, around the same time, he was accused of shouting at a 12-year-old player while dragging him by the scruff of the neck.
He was suspended by the SYFA last week despite being cleared of the offence in court.
After his trial at Perth Sheriff Court, Wilson, 50, argued his convictions should not bar him from coaching. He said: "You'd actually be surprised at the number of coaches with previous convictions. It doesn't make them bad people."
Wilson, who was jailed at the High Court in 1991 for assault and has a number of other convictions for violence, said he admitted his criminal record when he attended a hearing at the SYFA at Hampden.
His trial heard how he allegedly hurled abuse at a 12-year-old and grabbed him by the scruff of the neck in front of a youth team.
Wilson denied assaulting the child in December last year. He was cleared of attacking the boy, seizing hold of him by the clothing, pulling him and pushing him on the body.
Wilson, who runs playground equipment company Tayplay, has built up a cult following as a weather expert, boasting 140,000 Facebook fans and 27,000 Twitter followers.
He insisted he would fight to be reinstated as a coach. "I am bitterly disappointed I have been suspended," he said.
"The kids are also devastated. It is 26 years since I had the big conviction. I made mistakes when I was younger which I deeply regret and I have been fully open with everyone about my past."
The SYFA last night declined to comment on Wilson previously being allowed to coach but said he would not be permitted to do so until the current investigation was completed.
The youth football club where Wilson coaches are backing his bid to be reinstated. They said: "His convictions happened a long time ago and we are perfectly happy to have him continue here."
Wilson said he was originally given the green light to coach four years ago after passing a Protecting Vulnerable Groups check by Disclosure Scotland.
But children's charities are calling for more stringent regulations to be introduced.
A spokesman for the NSPCC said: "We want the introduction of enhanced background checks with a greater focus on the behaviour and suitability of adults seeking to work with young people."
And Linda Jardine, acting director of Children 1st, said sports organisations must send "a clear message that there is no place for violence in football."