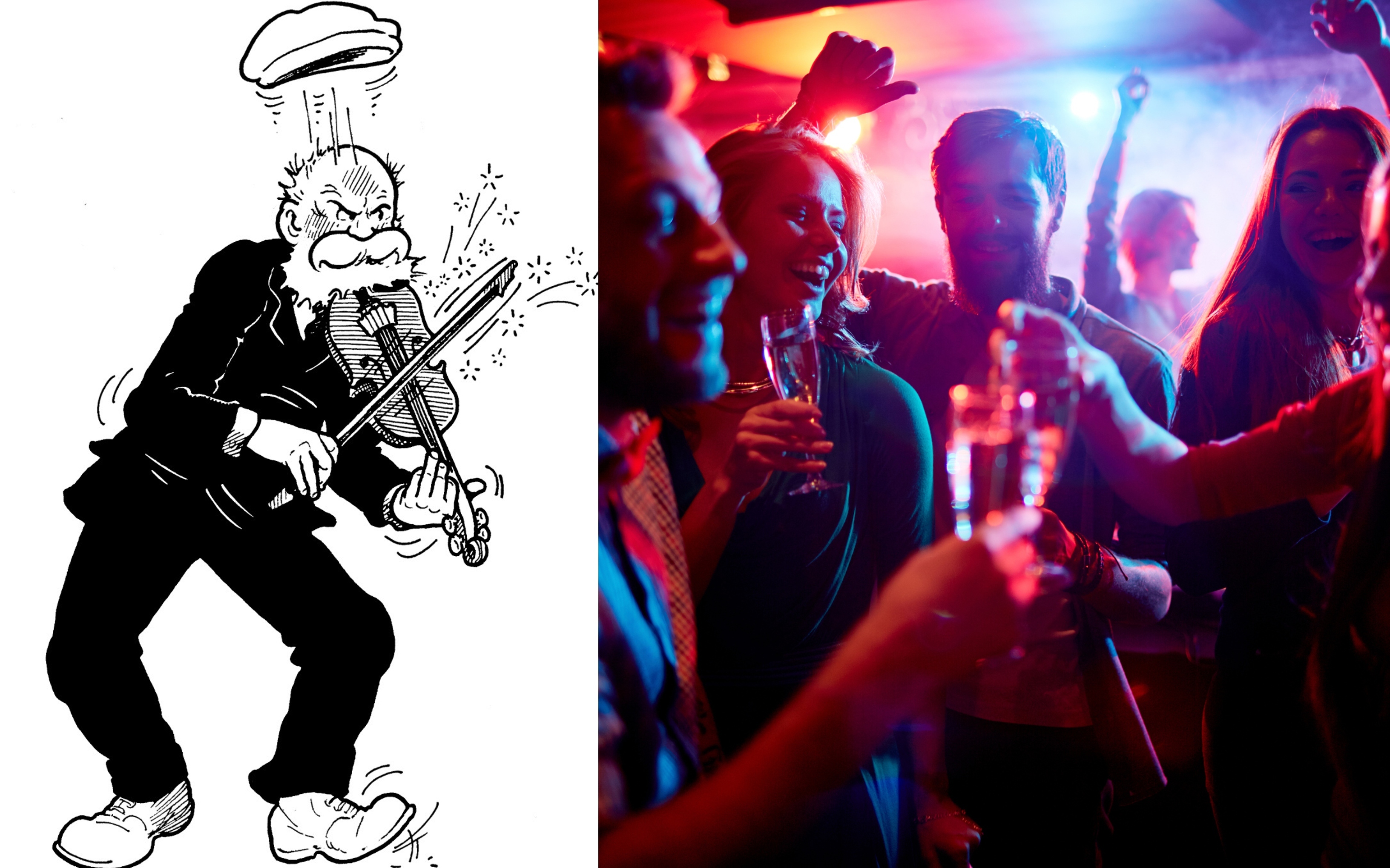 WHETHER it's a Motown medley or a rock 'n' roll riff, there's nothing quite like a toe-tapping tune to get people up on their feet and dancing.
And now a new collection of classic songs from Sunday Post favourites The Broons is set to help Scottish hosts go into the festive season with their best foot forward.
Released on November 2, The Broons Gold Collection features more than 100 tracks and 50 number one songs, all performed by the chart-topping recording artists generations of families have come to know and love.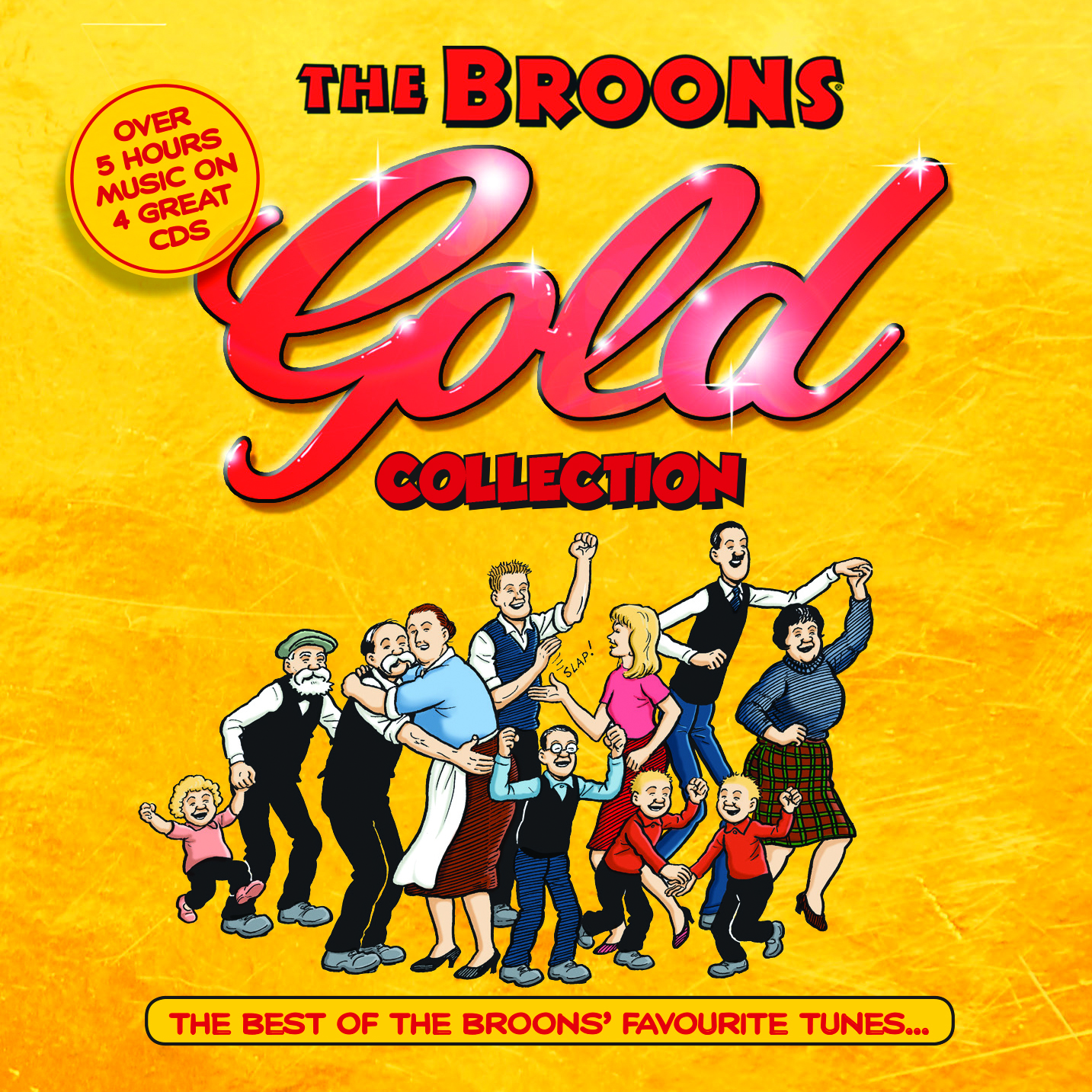 Scots have always been known for throwing the best shindigs, especially around Christmas and Hogmanay, and according to country legend Sydney Devine, great songs are at the heart of a night to remember.
"When I was going to the dance halls as a teenager, everybody was on the floor when The Hucklebuck or Elvis came on," said Sydney, who is performing at Glasgow's Pavilion Theatre on November 9 and 10.
"Personally, Jailhouse Rock is the song that always gets me up dancing. I think I grew up more or less around the same time that Elvis Presley hit the big time, so everybody that had a guitar was a fan.
"And I'm sure Daphne and Hen Broon would have been up dancing to Jailhouse Rock too!"
Selected by The Broons, the Golden Collection features songs including Diamonds are a Girl's Best Friend, Wonderful World, Let's Twist Again, Stupid Cupid and See You Later Alligator, as well as hits from Sydney's firm favourite Elvis, Perry Como, Helen Shapiro and Buddy Holly.
For Sydney, The Broons era takes him back to his younger years when the whole family would gather around the television to ring in the New Year – and listening to the music of that time is a special form of nostalgia for the 78-year-old.
He said: "As a boy growing up, every year you were always given a copy of The Dandy, The Beano and The Broons – that was the three books you had in the house.
"So I wish The Broons were here in real life to join the party – I would have them round to my house every week!"
Here, we asked five party experts to share their advice on making your bash go off without a hitch.
THE PLAN
It might seem like obvious advice but choosing a theme and sticking to a budget are the two most important parts of planning an event.
Rebecca Carr, events manager and party planner for Radisson Collection Hotel on Edinburgh's Royal Mile, said: "Always consider your theme first, as this will help you plan appropriate entertainment and decoration, and will just refine your overall look so it feels professional and well put together
"Then, there's budget – planning and budgeting are just so important as it's extremely easy to get carried away and lose track of costs.
"Whether your party is big or small, always try and stick to your budget and allocate how much you want to spend. And never scrimp on the basics such as food and drink, blowing the budget on unnecessary items. Yes, the details will make the difference but don't let people go hungry for the sake of things that sparkle!
"And lastly, relax and enjoy the party. While you may be the host, people are here to see you, so get all the prep done in advance so you can clock off and have fun. There's nothing worse than being stuck in the kitchen all evening."
THE DRINKS
According to Alessandro Borelli, bar manager at Edinburgh's brasserie and cocktail lounge, Dine, it's best to keep it simple when it comes to mixing drinks for your guests.
He said: "When it comes to entertaining, people always want to impress their friends, and all too often come up with elaborate and overcomplicated recipes – but the key is to keep it simple.
"A simple yet perfectly executed cocktail in great glassware will always impress. Sangria is so easy to make and always looks great, and the same goes for a gin and tonic. There are a wide variety of gins and tonics these days that you can have some fun with, creating something delicious and complex-looking."
He added: "When it comes to mixing the perfect drink at home never scrimp on quality ingredients – I can't stress enough the importance of using good spirits, mixers, dry ice, fruit and the right utensils. Decide in advance what you will serve and ensure you have everything to hand."
THE DANCING
If you want to get people up on the dance floor (or the living room floor as the case may be), choosing classic songs that everyone recognises is a great place to start. ABBA, Queen and Sister Sledge, and Chaka Khan should all be top of your playlist.
Veteran DJ and presenter on Groove City Radio, Paul Mulholland, said: "My song of the night has always been Queen's Don't Stop Me Now – it really gets everyone up on their feet.
"At the end of the day when you're throwing a party, it's important to remember that you're there to entertain people, not educate them. They want to hear songs that they remember, maybe from the 60s and 70s – the younger generation might not have been there but they will have heard their parents play those tunes, too.
"So do a bit of planning and research to find out what's popular."
THE LOOK
Sprucing up your pad for a party doesn't have to cost a fortune if you stick to one show-stopping theme.
Alan Brown, owner of Futura party supplies in Coatbridge, near Glasgow, said: "Always consider balloons when you're decorating for a party. They have the most impact for the least cost.
"Balloons enhance the atmosphere, they put a smile on people's faces, and they can brighten up the darkest space. I'm also a big believer in continuity of theme – colour coordinate everything so that all the banners, table covers, napkins and balloons all tie in together.
"Sometimes it's even nice to tie the colour theme into the dress or outfit that's being worn by the guest of honour. You don't have to spend a fortune to make an impact. We reckon if you spend anywhere between 50p and £1 per head, you can make your party look amazing."
THE FOOD
Festive food doesn't need to be complicated if you stick to simple recipes, served with flare. That's the view of John Quigley, head chef at Glasgow's Red Onion restaurant, who advises serving up family-style dishes to wow your party guests.
He said: "If you're planning to serve food at a party you can either make a couple of big pots of something that people can help themselves to, or you can do canapes. However, canapes can be a little bit fiddly and fussy so you need to be organised ahead of time.
"Try one or two simple nibbles to pass around when people arrive then put out something more substantial such as lasagne, a veggie option, and lots of salads and breads."
He added: "This year, simple plant-based foods are definitely trending, and fresher, cleaner dishes are popular too – people are moving away from burgers, pulled pork and cheesy chips."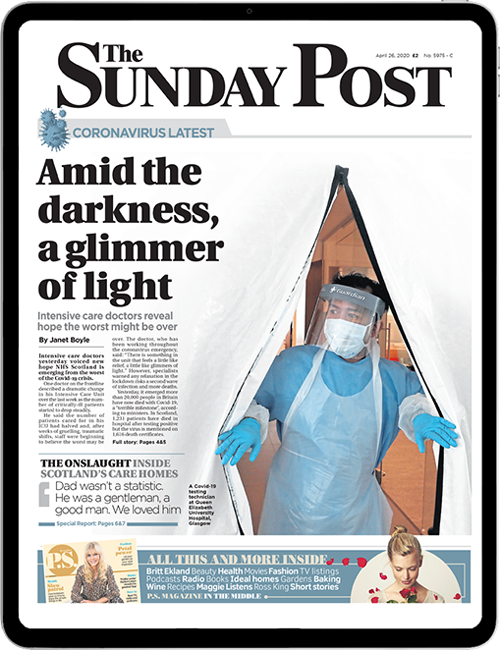 Enjoy the convenience of having The Sunday Post delivered as a digital ePaper straight to your smartphone, tablet or computer.
Subscribe for only £5.49 a month and enjoy all the benefits of the printed paper as a digital replica.
Subscribe