IT'S with a jingling of bells, a merry ho, ho, ho, and a clatter of hooves that Santa's reindeers arrive to spread joy each festive season.
But, this year, the elderly residents of Manor Grange care home didn't receive visitors from the North Pole – they came from Shetland.
With their flashing noses and tiny lace-up booties, miniature Shetland ponies Flicker and Wilson brought smiles and laughter to the Edinburgh nursing home, which they visited with owners Elaine and John Sangster. The dynamic husband-and-wife team visit care homes and hospitals around the country with their lovable pets, aiming to spread a little happiness to people who might otherwise feel lonely, isolated or sad.
Since setting up Therapy Ponies Scotland three years ago, Elaine has witnessed plenty of miracles.
"The ponies make people smile and some of the reactions we've seen have been incredible," explained Elaine, who cares for 15 ponies on her five-acre croft.
"At one recent visit a carer started crying and when I asked her what was wrong she said: 'I've never heard that man talk before'.
"She pointed to an elderly man talking away about how his dad had owned a farm, and we think seeing the ponies was a trigger for him to start speaking.
"It was absolutely amazing."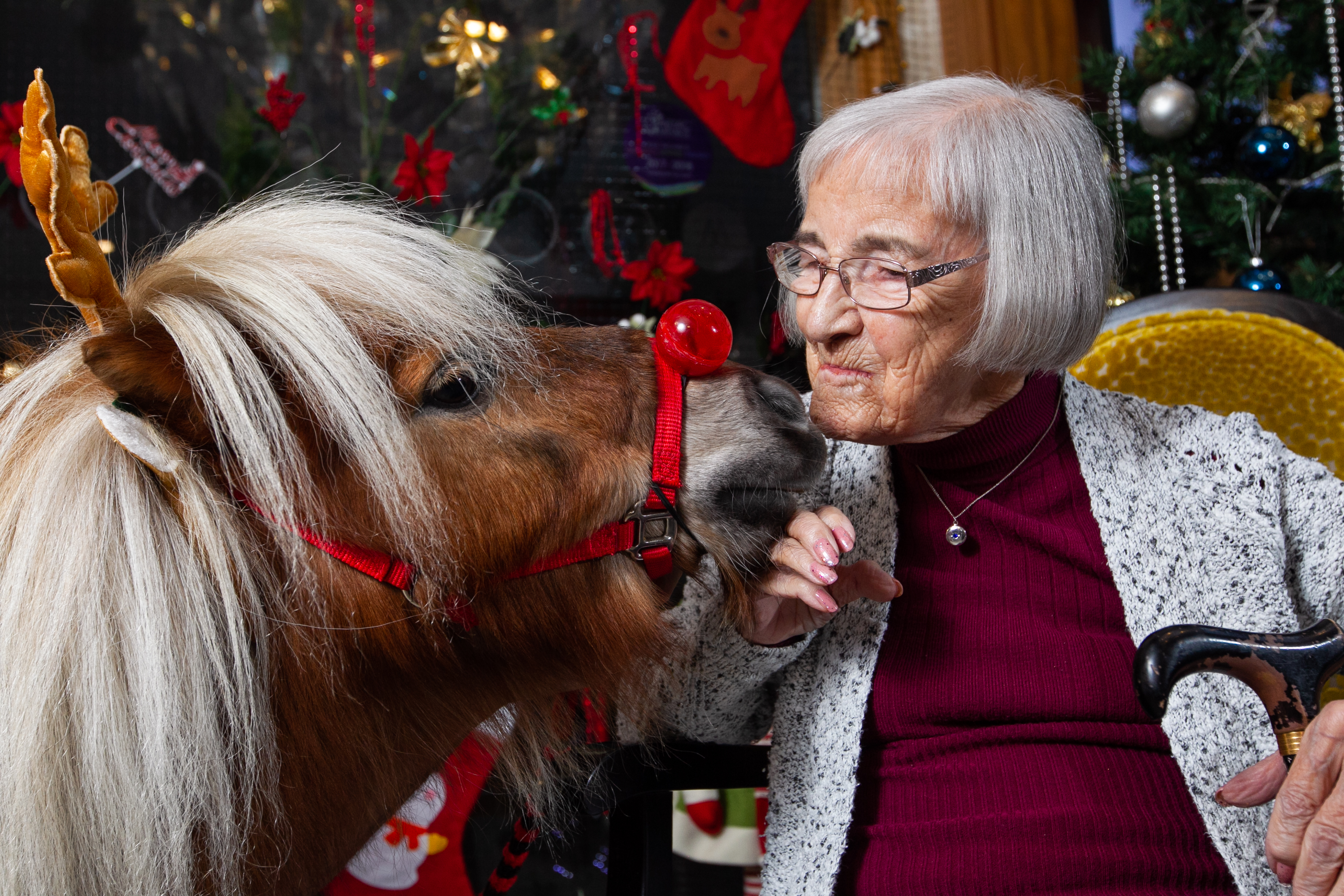 She added: "A lot of people with dementia are often stuck in their own wee world. Then you put a pony in front of them and suddenly you see them interacting.
"It's a lovely job – we spend all day with happy people."
For Pat King, 93, seeing the ponies brought back childhood memories.
She recalled: "I lived on a farm when I was young and I always got on well with the horses, so I looked forward to seeing the ponies.
"They are both so lovely and cute – especially the little boots they put on them. You can see everyone's faces just light up."
Caring for animals can bring a range of health benefits for older people and some studies have found that stroking animals can significantly reduce blood pressure and improve cardiovascular health. Maureen Cameron is the activities coordinator at Manor Grange and she has seen first-hand how visits from the therapy ponies can make a difference.
She explained: "The visits make the residents a lot brighter, more alert and really have a positive effect on them.
"If you were to come back here in a couple of weeks, most of the residents will be able to tell you about the day the ponies came – it's one of the few things they will remember.
"It can be quite a depressing time of year for many, as they remember years gone by and family they no longer have. So this is a really positive and cheerful thing for them. This month we've had entertainers come to visit, we've been out for meals and had lots of outings. But for months everyone has just been waiting for pony day!"
Elaine added: "When we go into care homes people are so excited and happy. Making people smile is the best therapy. For us, it's a vocation rather than a job."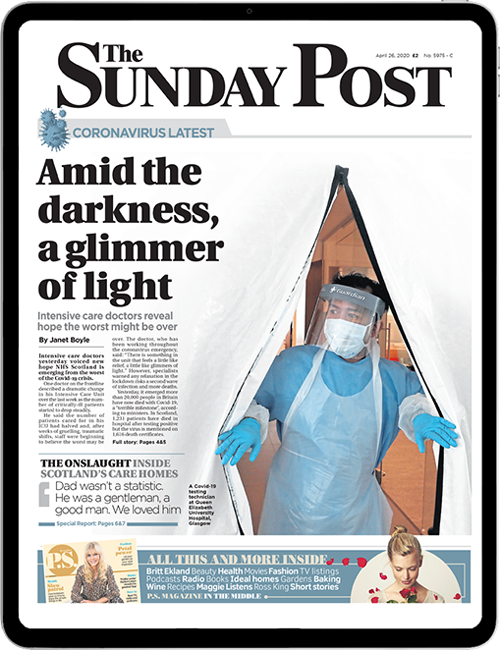 Enjoy the convenience of having The Sunday Post delivered as a digital ePaper straight to your smartphone, tablet or computer.
Subscribe for only £5.49 a month and enjoy all the benefits of the printed paper as a digital replica.
Subscribe