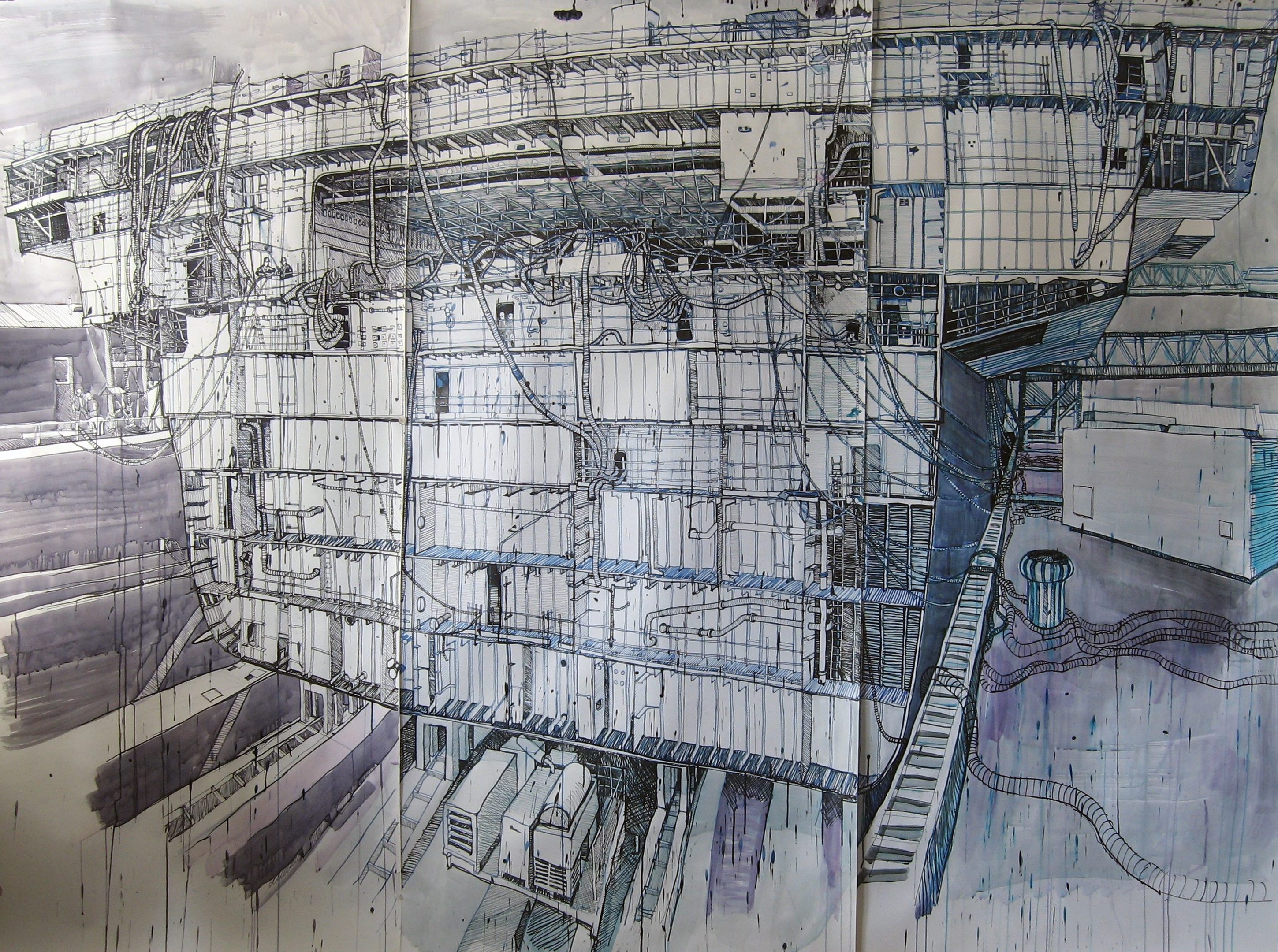 AS a boy Lachlan Goudie remembers his dad's childhood tales of life on the River Clyde.
A figurative painter, Alexander saw a bustling river, full of industry and busy shipyards.
By the time Lachlan, 41, was growing up in Glasgow in the 1980s it was a very different, more desolate, environment.
Now Lachlan, an acclaimed artist like his father, is showing there is still a life and vitality with a new exhibition called Shipyard.
He has spent the past seven years visiting the Govan, Scotstoun and Rosyth yards to capture their world on canvas.
Initially he sketched from the other bank of the Clyde before being invited into Govan to continue in greater depth.
"I was unconsciously prejudiced before I went in, thinking they'd see me as some perfumed ponce coming in with his sketchbook," Lachlan told The Sunday Post.
"So I was a bit anxious, but to a man and woman they were sensitive, interested, curious about what I was up to. It was amazing how many would then tell me they drew or painted, or were a musician.
"They were really creative. When I'd ask about them bashing all this metal they'd take umbrage and say they weren't metal-bashers, they took such care about their craft."
Lachlan spent endless hours sitting in corners, sketching the surprisingly fast-changing environment.
"People are curious at first but I was there for so long they forget you're there," says Lachlan, known to millions from BBC1's The Big Painting Challenge.
"You're a witness to everyday life in these amazing places, like seeing a performance happening before your eyes."
Lachlan was at the yards for the construction and fitting out of HMS Duncan, the last Type 45 destroyer, and aircraft carriers HMS Queen Elizabeth and HMS Prince of Wales.
Shipyard, which has just opened at the Scottish Maritime Museum in Irvine before moving to Portsmouth, features 70 of Lachlan's artworks.
But having been in the yards since 2009, his passion is such that he still visits and also has books full of sketches yet to be transferred to canvas.
He drew Govan, complete with the massive cranes that had been part of the yard for generations.
"They were like moving sculptures and seeing them come down was quite sad.
"But the yards are always evolving, they aren't museums. The speed with which things happen in these places is extraordinary," he says.
Although artists documented Britain's shipyards during the First and Second World Wars, Lachlan's unprecedented access over so many years has provided a unique 21st Century documentation.
"I think it's a record of Scotland's shipbuilding and engineering prowess," he adds. "And of the people who make that legacy live.
"You go to museums to see the past, but here you're seeing something happening right now.
"These yards are part of our national skillset we must never lose. We should value these places and people."
Shipyard is at the Scottish Maritime Museum, Irvine until Feb 12.