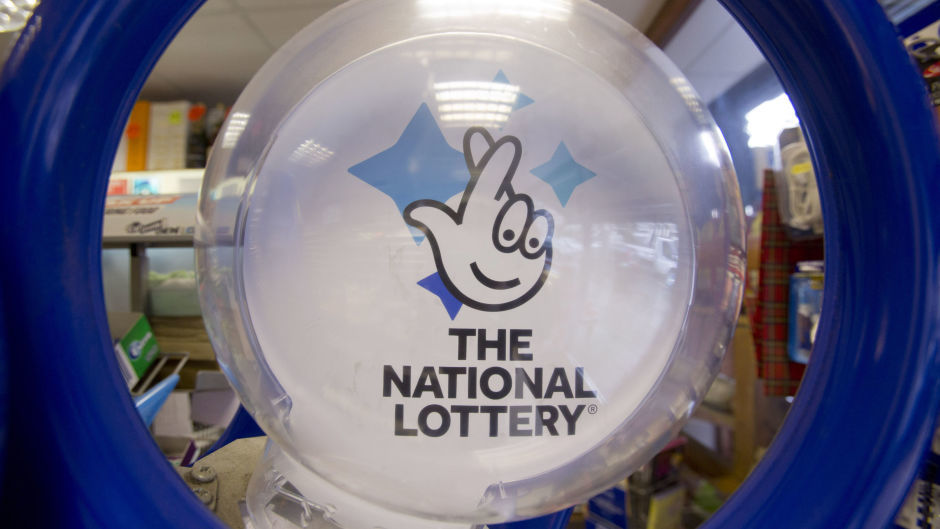 As the countdown begins for Friday's £110m EuroMillions Super Jackpot draw, Sally McDonald talks to the winners and the lottery advisers about how money can bring happiness.
Lynn Devlin knows what it's like to be the bearer of good news. She is the deliverer of dreams, the woman who tells lucky lottery winners how they might spend their millions.
The 48-year-old North Lanarkshire mum of one is usually the first face Scotland's lottery winners see before a fortune falls into their laps – or, more accurately, their bank accounts.
The winners' adviser is one of seven in the UK who "hand-hold" newly-made millionaires as they take their first tentative steps into the world of uber-rich. With occasional help from her Wales-based colleague, Andy Carter, 47, she covers Scotland and Northern Ireland working with wins of £50,000 and upwards. And it all starts with a phone call.
She said: "I have the best job in the world. We make the call within 24 hours of the win. Sometimes you hear people in the background screaming or crying.  The visit to the home happens a few days later and the money goes into their account within 48 hours of that visit. We stay with winners for as long as they need us and that can be for years.
"The majority of those who win the lottery are down-to-earth, hard-working people who are hoping to have a bit of luck in life and make changes for the better. Most want to pay off mortgages, help family out and want to move home."
According to Lynn, Scots are the most canny and generous winners. "We have to remind them that they need to treat themselves as well. I like to encourage them go out and buy something they would never have bought before because the price is ridiculous; something they can look back on and say that's what I bought myself when I won the lottery. We have to tell them it's all right to enjoy.
"We have million pound winners who still like a bargain and shop at Poundland. What is surprising and heartwarming is the kindness and generosity of the Scottish winners I visit. They really appreciate the support and some people give you homemade soup, scones and tablet. Someone even knitted a teddy bear."
Andy was adviser to Scotland's biggest public winners, the late Colin Weir and his wife Chris from Largs, Ayrshire. Their £161 million win in 2011 saw them hit the Sunday Times Rich List above Beatle Ringo Starr and Sir Tom Jones and bought them a fleet of cars and a mansion.
Andy said: "It was great to work with them. I love coming to Scotland when Lynn's on holiday because I get fed! Scotland is the most hospitable country in the UK.  There is a welcome, a real warmth."
But he revealed: "In some cases we are the only people who know the winners have won. I have seen husbands not tell wives they have won, and wives who have not told their husbands."
Lynn added: "A common one is people at retirement age who do not tell their grown-up children. There is fear about how that might affect their outlook on life or their working life.
"I dealt with someone who had anxiety issues and hadn't left the house in for 10 years who saw their lottery win as a positive change. They realised they couldn't enjoy the win if they didn't overcome those issues. The money hopefully means the rest of their life will be better."
"A lottery can exaggerate how your life is," Andy explained. "If you are ticking along quite nicely it gives you more opportunity.
"But, if for example, you are in a relationship that isn't working very well it just gives you something else to bicker about.
"People sometimes stay together because they can't afford to break up. The lottery gives them the freedom to make changes."
---
The winners
I wandered around our new £500k home pinching myself
Brian and Ann Sharp are this week marking the 10th anniversary of their £2,033,705 win. And they are still playing the lottery.
Ann, 58, then an office clerk, was alone at home on a Saturday night watching the draw live after electrical engineer Brian, also 58, had left for a nightshift when they struck it rich.
Within a week the Musselburgh couple, who have three grown-up children and five grandchildren, had bought their dream home. Brian said: "We like walks in the countryside and always passed the area where we now stay. We used to say: 'If we ever win the lottery we'll buy a house there'. It just so happened that in the week we won there were a couple up for sale and we agreed on a a five-bedroom house for £590,000."
In the same year, the couple marked their 25th wedding anniversary with a Caribbean cruise.
"We did it all first-class," said Brian. "Now we go around the world following Formula One racing. We have met Lewis Hamilton and mingled with Damon Hill and David Coulthard."
The couple are loving life, but Brian admitted: "After the win I'd wake up at three or four in the morning and wander around the new house pinching myself. It was hard to believe. I went from working to living the dream."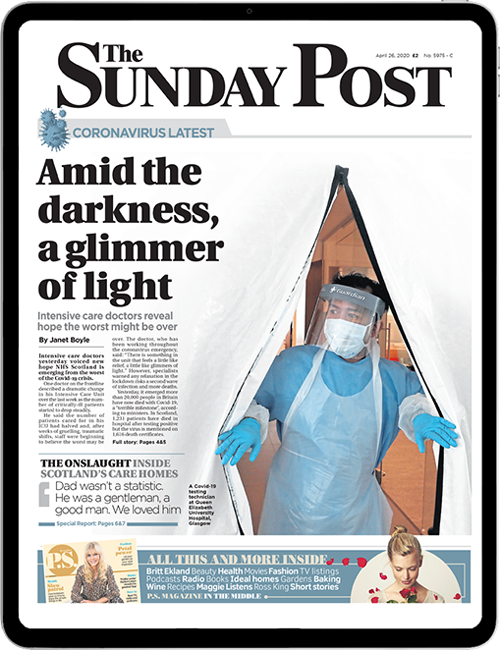 Enjoy the convenience of having The Sunday Post delivered as a digital ePaper straight to your smartphone, tablet or computer.
Subscribe for only £5.49 a month and enjoy all the benefits of the printed paper as a digital replica.
Subscribe