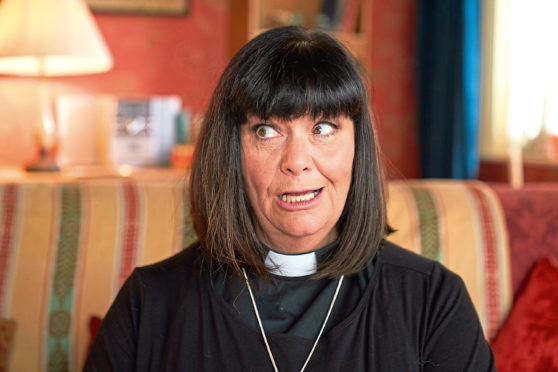 Geraldine Granger is one of the stalwarts of the sitcom, a national treasure we can always trust to raise a smile.
It's hard to imagine anybody other than Dawn French playing her, but she had to break one of her staunchest vows to take the role. French promised she wouldn't tackle a situation comedy until she was 50, and yet here she was, stepping into Geraldine's dignified shoes 13 years early.
And thank goodness she did.
"I didn't feel I was ready to tackle one," she says when discussing why she almost turned down the opportunity to play one of TV's most beloved characters. However, reading Richard Curtis original script back in 1994 changed her mind.
"Richard wanted to write this character for such a long time. But he had to wait until the laws were changed so women could be vicars."
As Geraldine, the "spunky rock'n'roller" with a zealous mission to bring her eccentric parish councillors into the 20th (and now 21st) Century, she put across a strong message in the form of a good old-fashioned British comedy.
"It was such a long time coming, which is absurd," says French of women in the priesthood. "If we're going to have stereotypes, women are apparently the nurturers and sensitive ones, so it's ludicrous that they hadn't been in these roles in the church."
When Dibley came into her life, French was already a star thanks to her partnership with Jennifer Saunders and other solo ventures, including Murder Most Horrid. But Geraldine helped seal her position as a national treasure. In the years since, she's continued to tackle intriguing roles, including Lark Rise To Candleford and Psychoville and Kenneth Branagh's forthcoming big-screen version of Death On The Nile.
But Geraldine is the character who keeps coming back for more. Only two full series of the sitcom were made, but French has returned in various specials over the years. Now she's back again with a collection of three 10-minute "sermons" following repeats of classic episodes.
"Back in the dog collar, back in Dibley and back on your telly at Christmas," smiles French. "I couldn't be happier."
"Like every village in the country, there's been a lot happening in Dibley this year – and Geraldine has got a lot to say about it," adds writer Curtis.
Geraldine will be assisted by Hugo Horton (James Fleet) and local schoolkids while imparting such sage advice as: "Never let Owen Newitt cut your hair."
---
The Vicar Of Dibley is on BBC1 on Monday, 8.50pm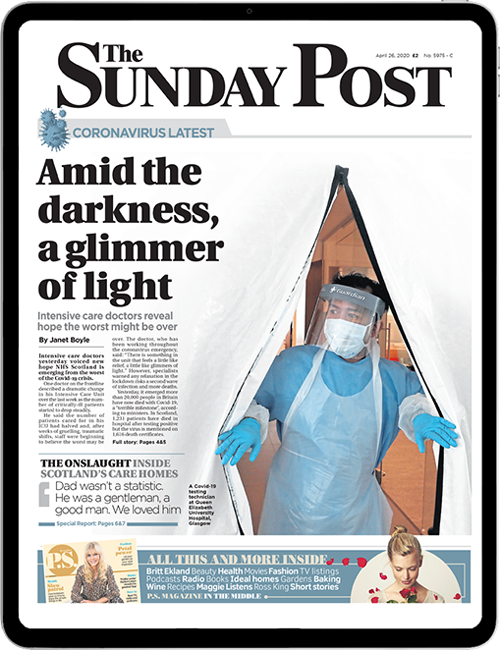 Enjoy the convenience of having The Sunday Post delivered as a digital ePaper straight to your smartphone, tablet or computer.
Subscribe for only £5.49 a month and enjoy all the benefits of the printed paper as a digital replica.
Subscribe